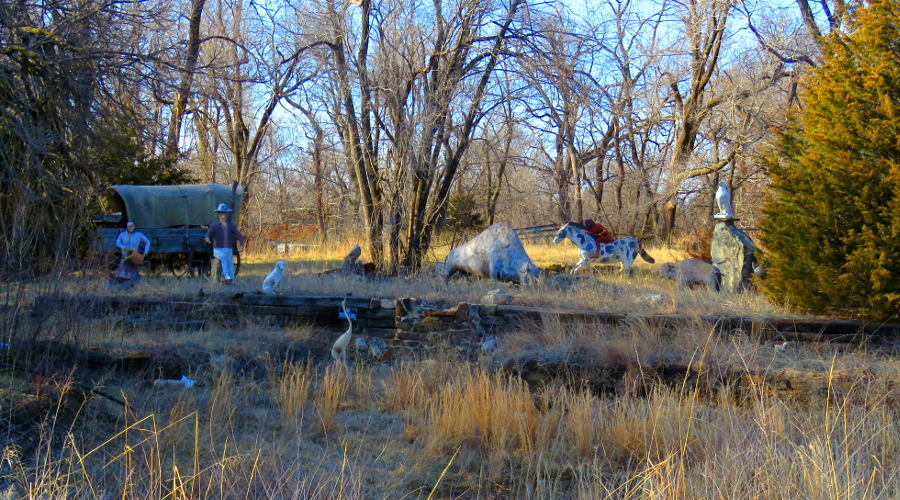 Lost Acres Ranch - Hutchinson, Kansas
Lost Acres Ranch on the northeast side of Hutchinson, Kansas is a grassroots art environment of cement and rebar cement sculptures by the late Richard Brown (1934-2004).
Brown spent years creating the folk art sculptures and a number of them remain in his former yard, where they can be seen from the street. They include western figures such as pioneers with a covered wagon, various animals, and a native American hunting bison from horseback.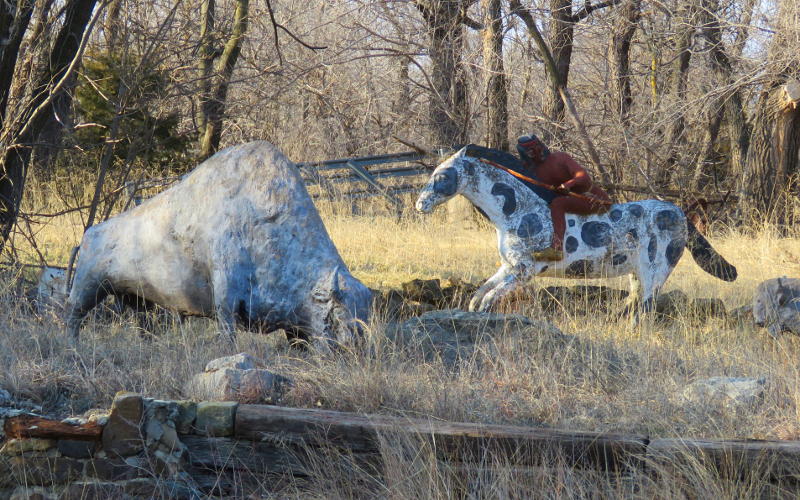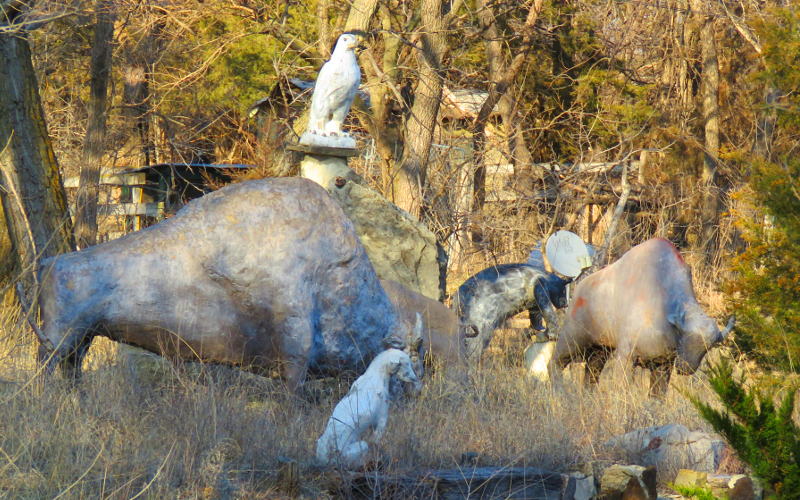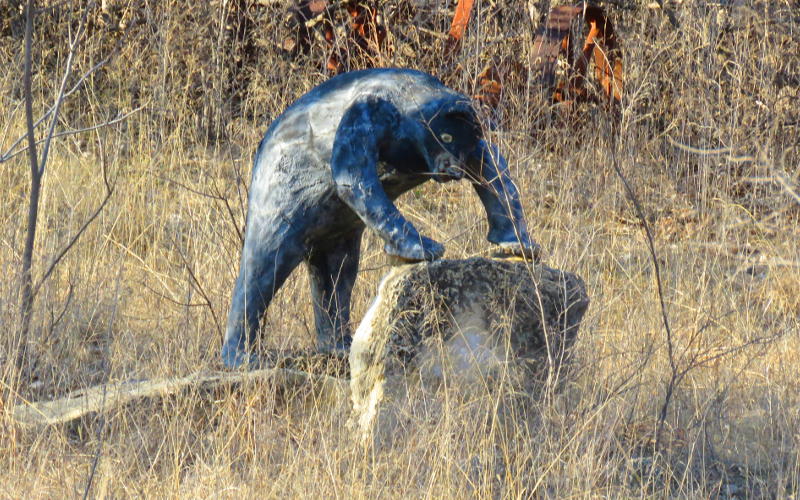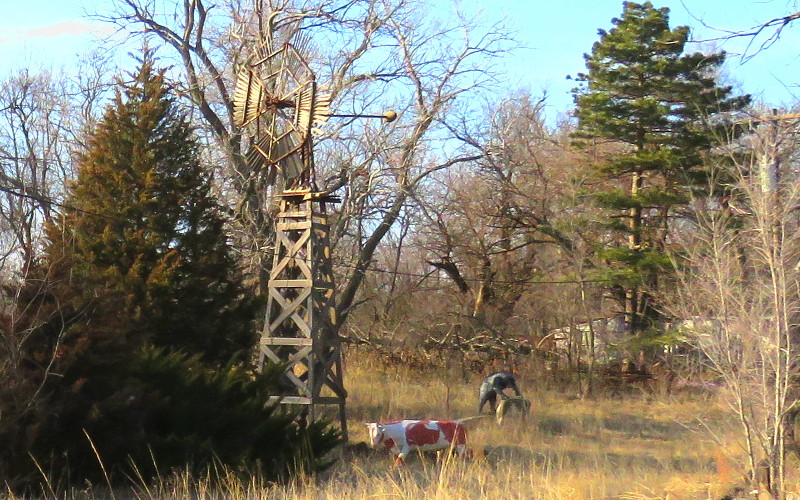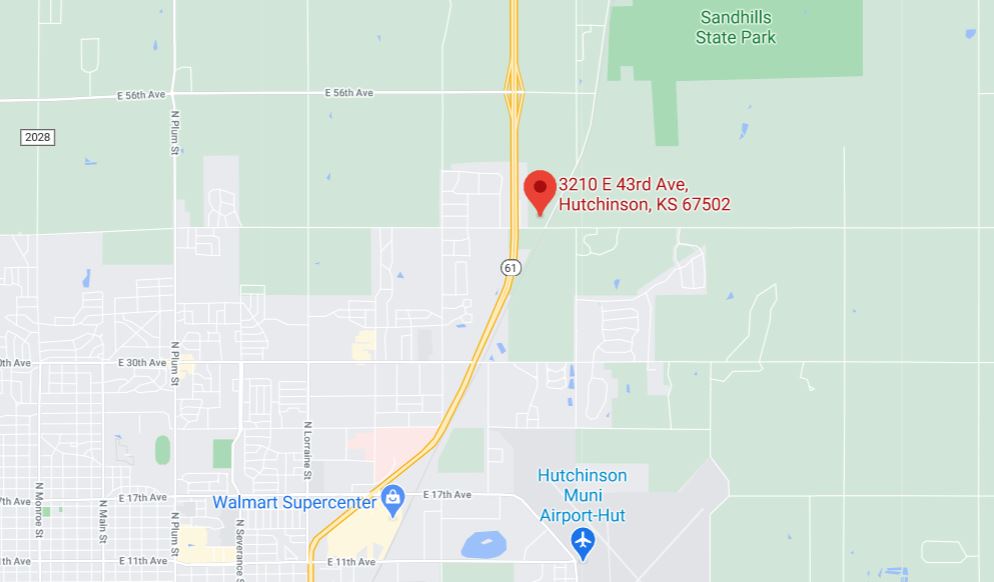 Lost Acres Ranch Map
Hutchinson Kansas Restaurant & Attraction Guide
Kansas Attractions Kansas Travel & Tourism Home
copyright 2019-2021 by Keith Stokes