John Brown Museum
10th and Main Street
Osawatomie, Kansas 66064
(913) 755-4384

Tuesday - Saturday: 10AM -5PM
But call to confirm!
Donations welcome

while in Osawatomie, also take the
Osawatomie Driving Tour


The Adair Cabin in 1928 before the John Brown Museum was built around it.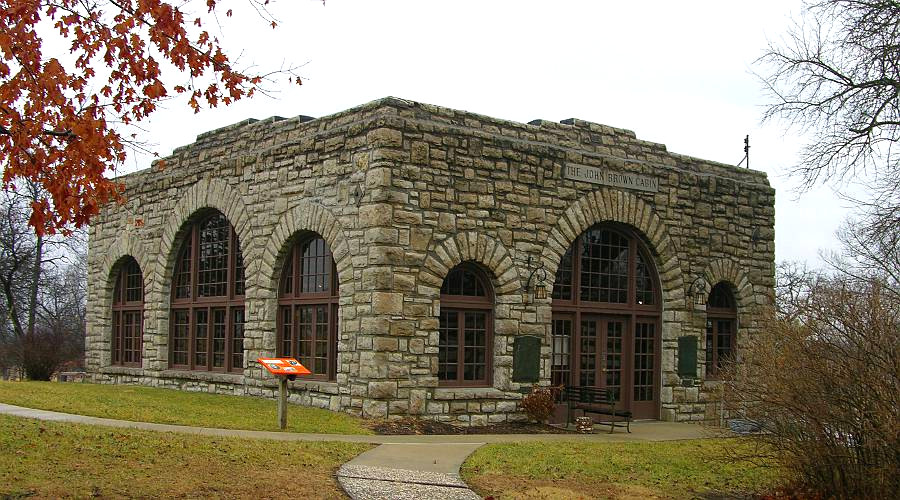 John Brown Museum - Osawatomie, Kansas
In the spring of 1855, abolitionists the Reverend Samuel and Florella Adair and their children occupied the cabin inside this building. The same year, Florella's half brother, John Brown, and five of his sons settled near Osawatomie, Kansas. The Browns and Adairs became intensively involved in the conflict known as Bleeding Kansas.
The Adair home was a stop on the underground Railroad. Among the fugitive slaves that stayed briefly in the cabin, were the slaves which John Brown liberated during a raid on Stotesbury, Missouri in 1858. Although 11 slaves were freed, a baby was born to "Sam" and "Jane" during the flight to Osawatomie and 12 African Americans were brought to the cabin.
Following his work as a Chaplain at Fort Leavenworth, Reverend Adair returned to Osawatomie and lived in the cabin until his death in 1898. The cabin was moved into town and pavilion erected around it in 1928, creating the John Brown Museum. The park where it is now located was the site of the Battle of Osawatomie where free-state and pro-slavery men fought on August 30, 1856.
The John Brown Museum is more interesting than it looks from the outside, and the curator provides an excellent tour. Plan to allow 30-40 minutes for your visit. When you leave the John Brown Museum, pick up a copy of the Osawatomie Driving Tour.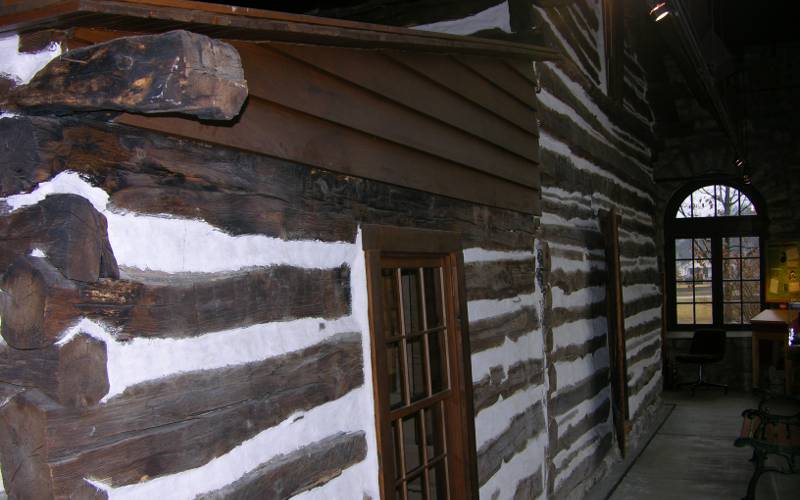 The wall of the John Brown Cabin within the museum building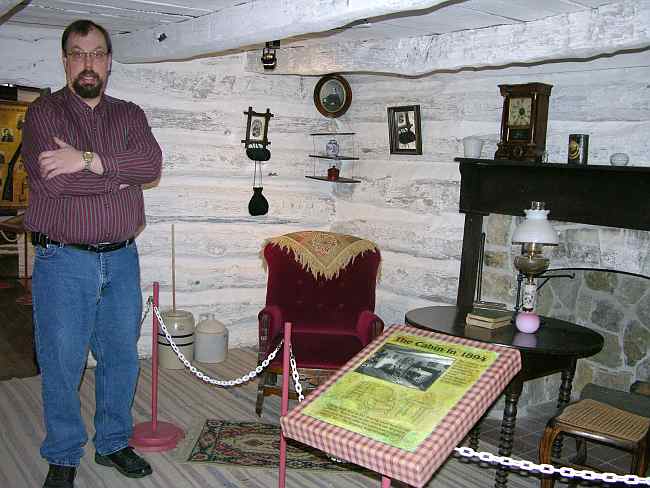 The low ceilings made it easier to heat the tiny cabin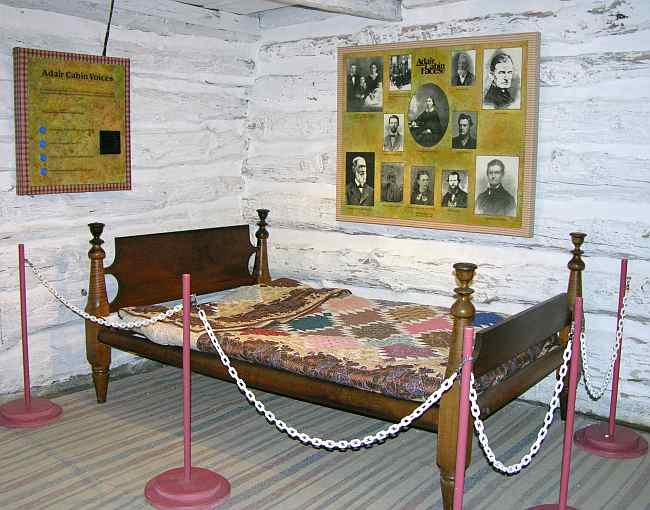 Original bed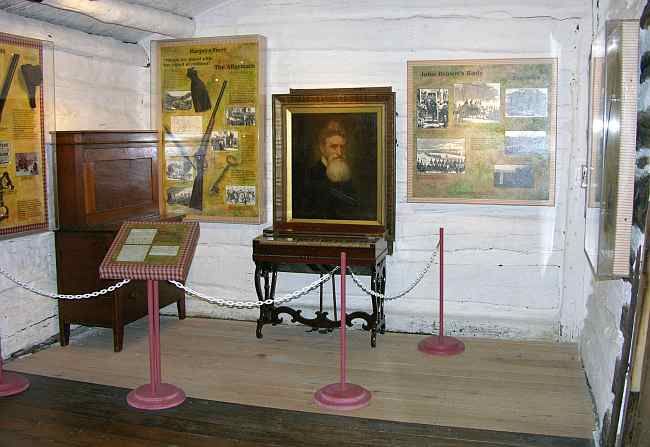 This room was added to the back of the Adair cabin to provide a refuge for fugitive slaves.
The desk in the center of the photo was used by John Brown when he wrote the Parallels.

John Brown Museum web site Osawatomie Driving Tour
Kansas Attractions Kansas Travel & Tourism Home
2/16-LAS copyright 2006-2021 by Keith Stokes