Osawatomie Driving Tour

Osawatomie, Kansas 66064
(913) 755-2146


while in Osawatomie, also visit
the Creamery Bridge & John Brown Museum


John Brown Country - Kansas Historical Marker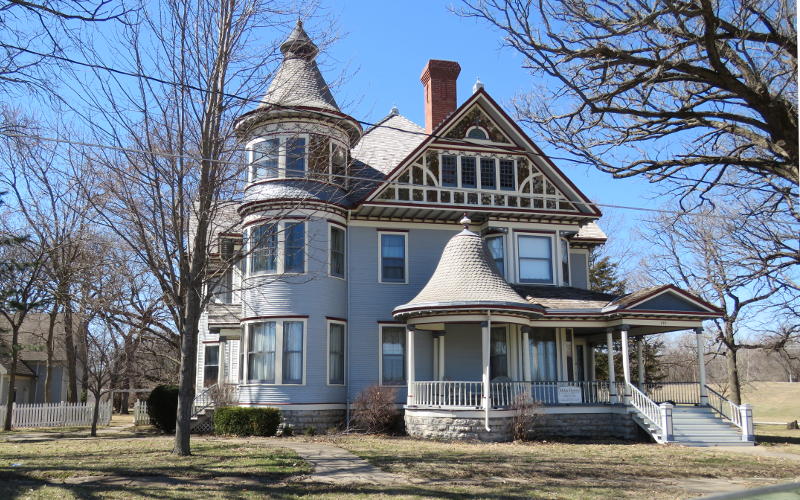 The Mills House - Built in 1902 by William M. Mills, who made his fortune in the oil industry.
The house is a private residence and is listed on the National Register.
When visiting Osawatomie, Kansas, stop by the John Brown Museum, Osawatomie History & Railroad Museum, or the tourist information center in the First Land Office and pickup a copy of the "Signs of the Past" brochure which gives a driving tour of interesting historical sites in the community. Warning - many of the tour locations on the map are off by a block or two. This page includes photos of many of the stops on the Osawatomie Driving Tour. You can also download a 2016 version of the tour.
The name Osawatomie derived from a combination of Osage and Potawatomi. The community was settled in 1854 by Free-State families from the Ohio Valley and New England. Among those families were John Brown, five of his sons, his sister Florella Adair, and her husband Reverend Samuel Adair. Brown launched his famous raid into Missouri to free African American slaves. Two battles were fought in Osawatomie between Free-State and Proslavery supporters.
In May of 1859, the Republican Party of Kansas was organized in Osawatomie.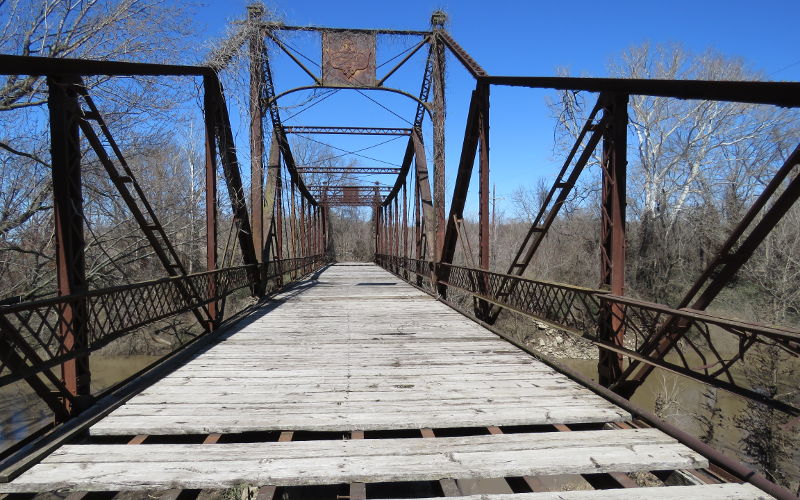 1905 Asylum Bridge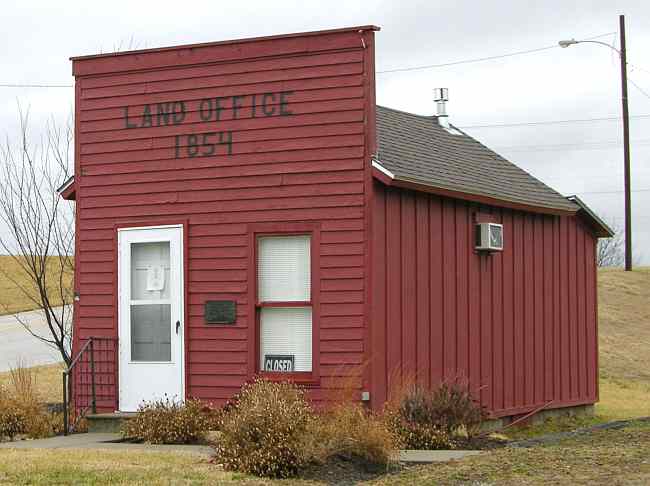 The first land office in Osawatomie. Built in 1854 In the summer it is open as a tourist information center.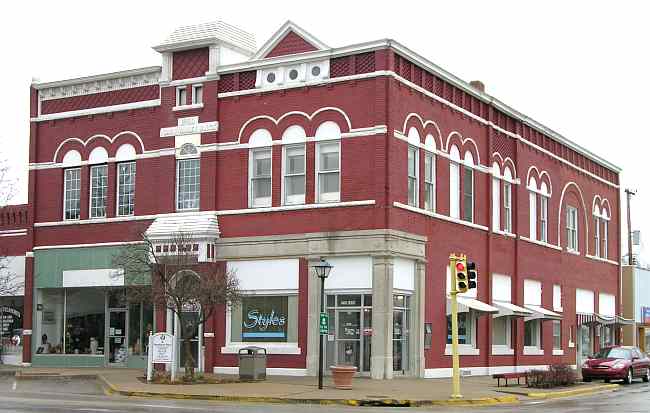 The Kansas Republican Party was organized by Horace Greeley at the corner of Sixth and Main Streets on
May 18, 1859. At that time, the Osage Valley Hotel was here and a crowd of 5,000 people filled and
surrounded the hotel. The current building is the Osage Valley Block built in 1890.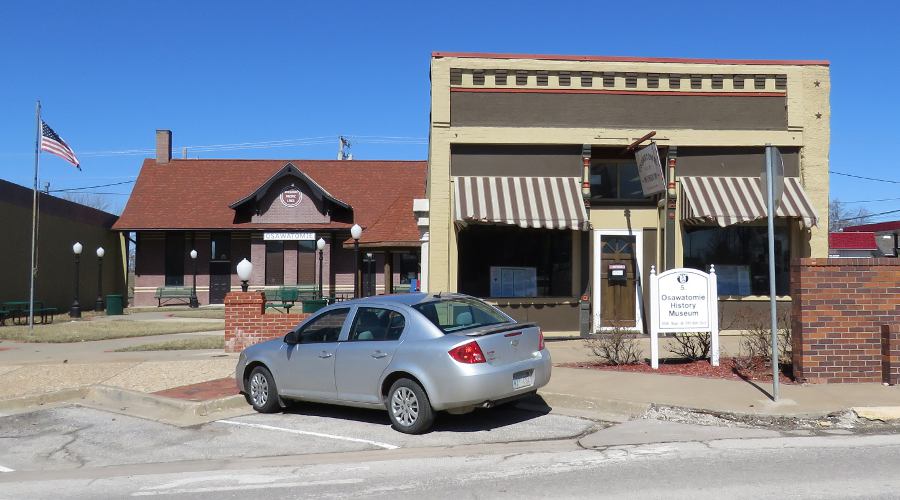 Osawatomie History and Railroad Museum at 628 Main the museum has artifacts from the city's early
history and a replica Union Pacific depot with railroad artifacts. Open Tuesday through Sunday from 1 - 4 PM.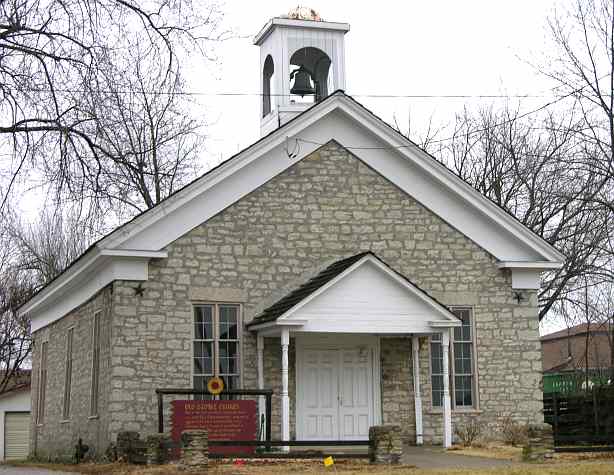 Old Stone Church built by Reverend Samuel L. Adair and his son Charles. It was dedicated on July 14, 1861.
Today it is used for weddings and other events.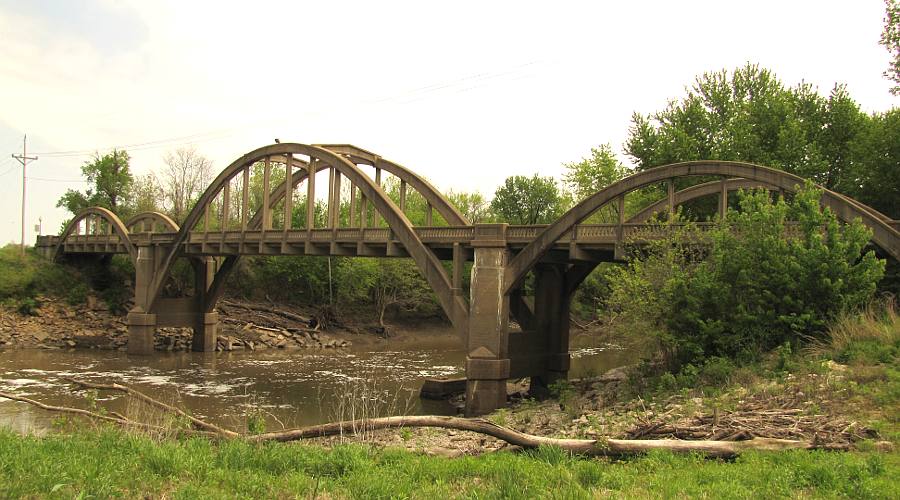 The Creamery Bridge on the Marais des Cygnes River is one of two Marsh Arch triple span
bridges located at Osawatomie.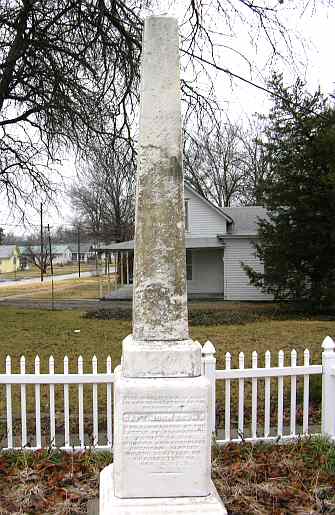 The Soldiers Monument (August 30, 1877) honors the five men killed in the
battle of Osawatomie on August 30, 1856. Four of them are buried next to
the monument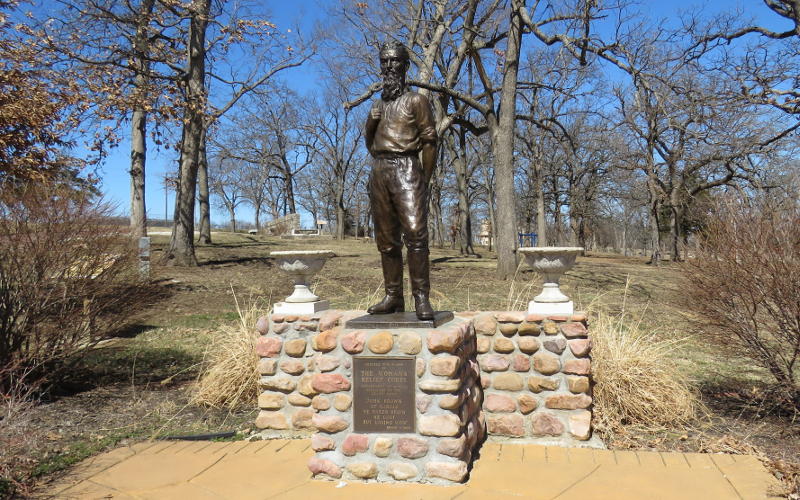 John Brown statue by George Fite Waters. Located in John Brown Memorial Park near the John Brown Museum.

John Brown Museum website Osawatomie Driving Tour
Kansas Attractions Kansas Travel & Tourism Home
copyright 2006-2021 by Keith Stokes