Sunflowers at Klausmeyer Pumpkin Patch

8135 S 119th St W
Clearwater, Kansas 67026
(316) 706-5391

Final Day August 31, 2020
6AM - Dark
Sunflower fields: $2 Farm admission: $3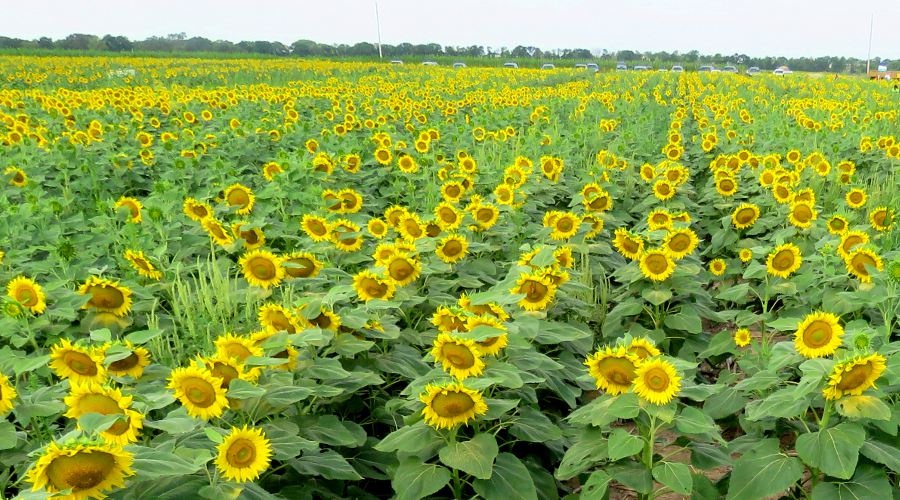 Klausmeyer Sunflower Fields - Clearwater, Kansas.
In recent years, Klausmeyer Farm & Pumpkin Patch, north of Clearwater, Kansas, has added sunflower fields which are open to the public for a $2 fee. They have planted 40 acre fields with sunflowers, a few weeks apart, so they bloom over a longer period of time.
In 2020 they first bloomed a quarter mile south of the farm from late July though August 5th. The 2nd field, a half mile south of the farm, opened on August 15th, and an adjacent field started blooming a week later. It currently looks like they will be blooming until about Labor Day, but check the Klausmeyer Farm and Pumpkin Patch Facebook Page for current updates.
Parking is not permitted on the road, but a large area has been provided for parking. Admission is collected at the Grubb Hub trailer, but it would be easy to miss seeing that you are supposed to pay there. They also sell treats and loan clippers for you to cut sunflowers to take home for a dollar a blossom.
We like a number of the things which Klausmeyers are doing, including providing paths to make it easier to go into the fields. In addition, they have left props for better photo opportunities like benches and round hay bales.
If you have children with you, they will probably want to also visit the farm. For $3, during sunflower season, there are playground areas, a petting zoo, and duck races. Porta potties are available at both the farm and sunflower fields.
Pets are allowed on a leash in the sunflower fields. They are not permitted at the farm.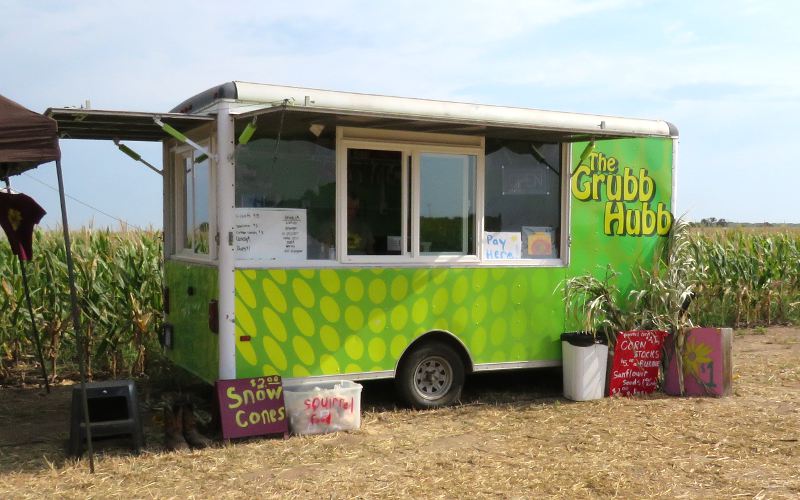 The Grubb Hub and admission stand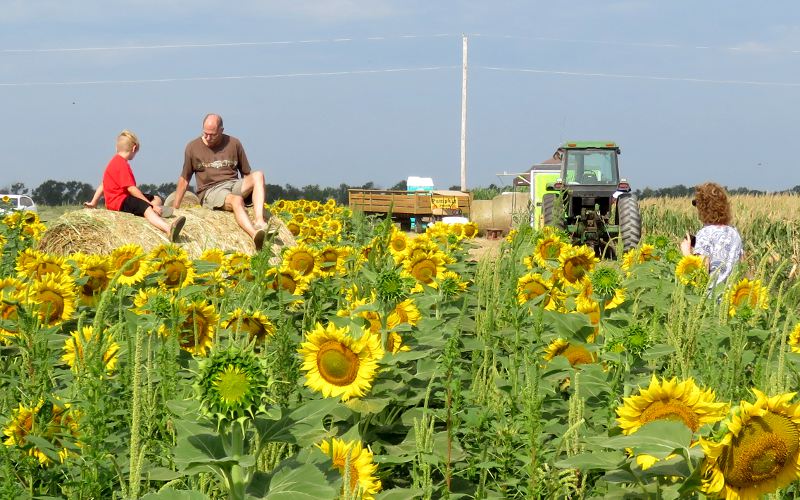 Hay bale for photo opportunities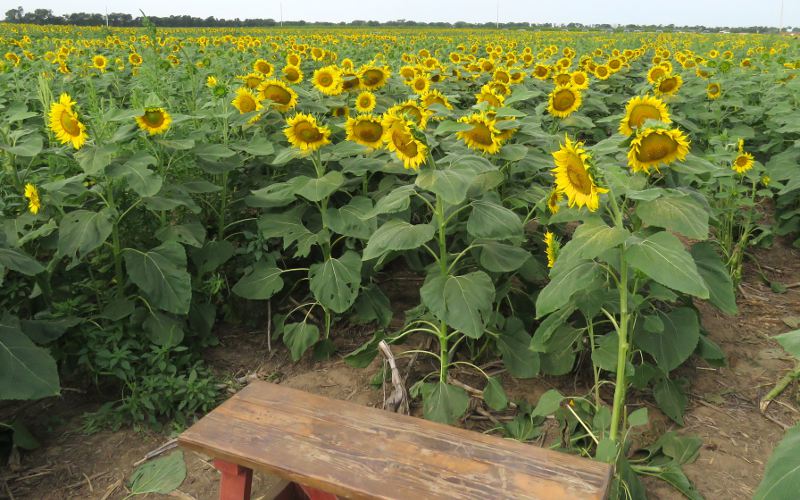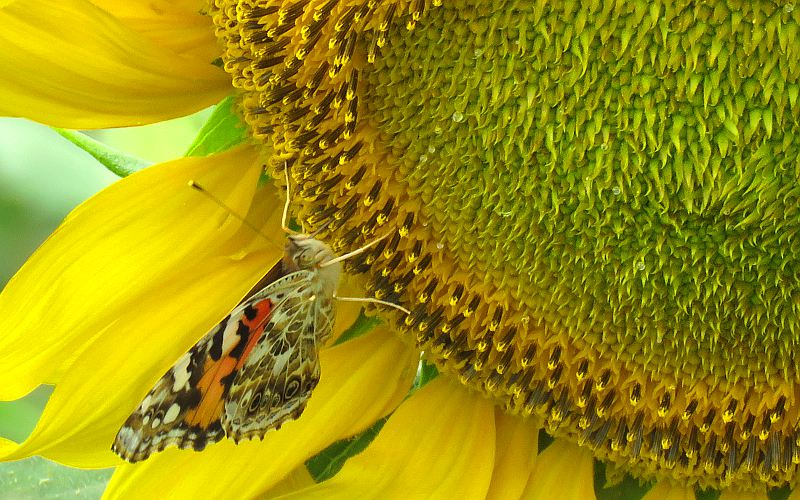 butterfly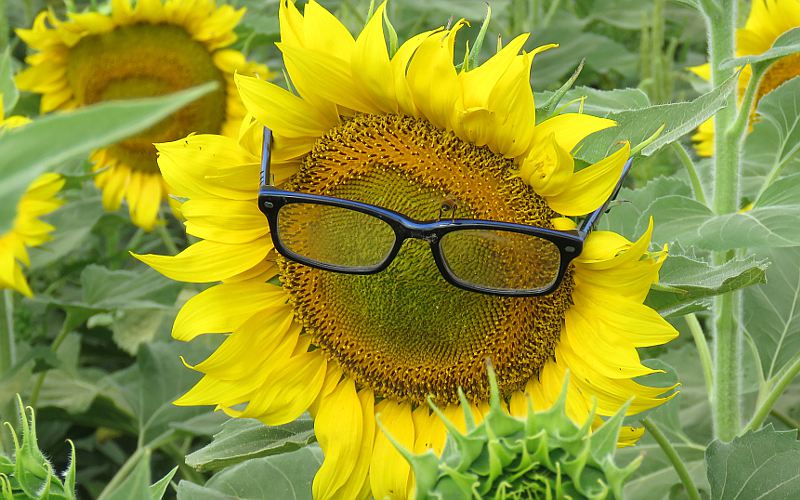 We wonder how many people spied this sunflower?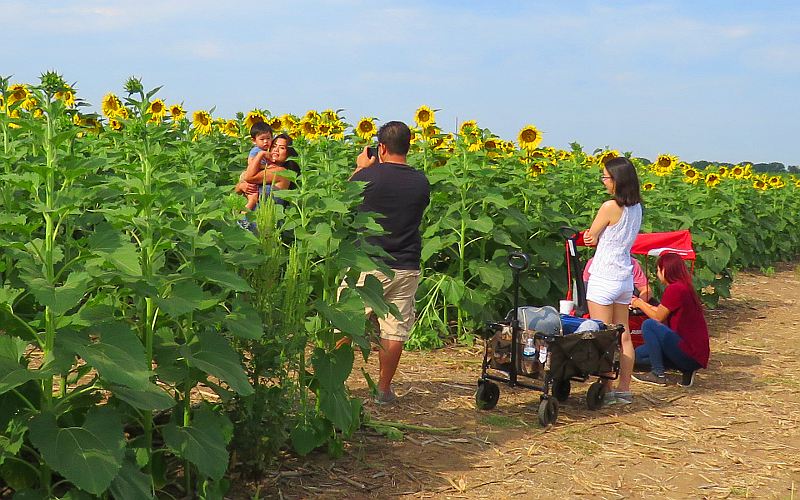 Family photos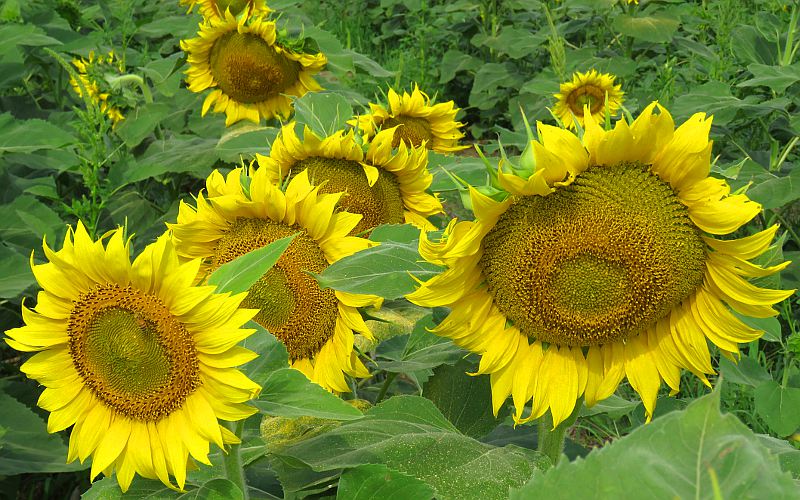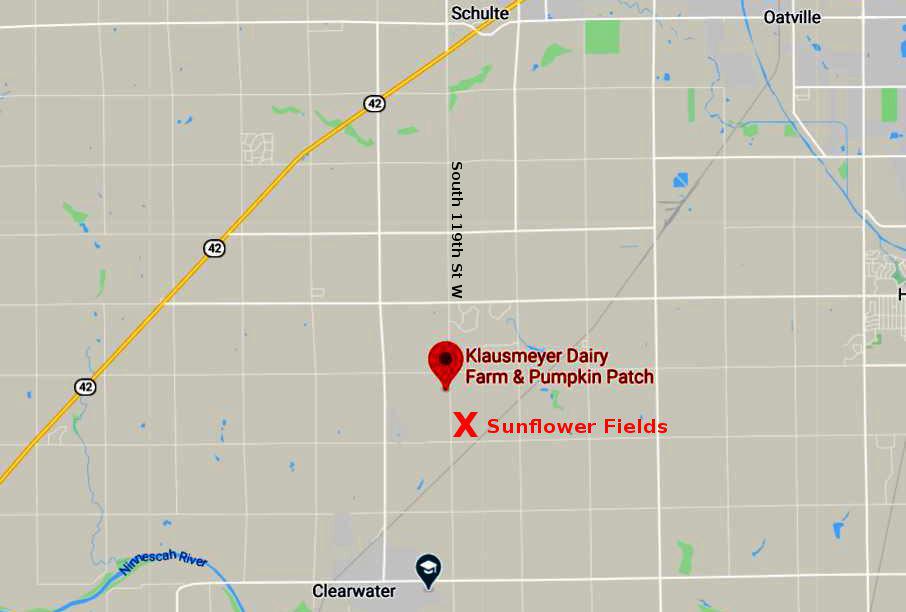 Klausmeyer Sunflower Fields Map
Kansas Public Sunflower Field Guide
copyright 2020 by Keith Stokes