Hunsinger Sunflower Patch

923 East 1450 Road
Lawrence, Kansas 66046

The 2023 bloom will be over by the end
of the first full week in September.
Free admission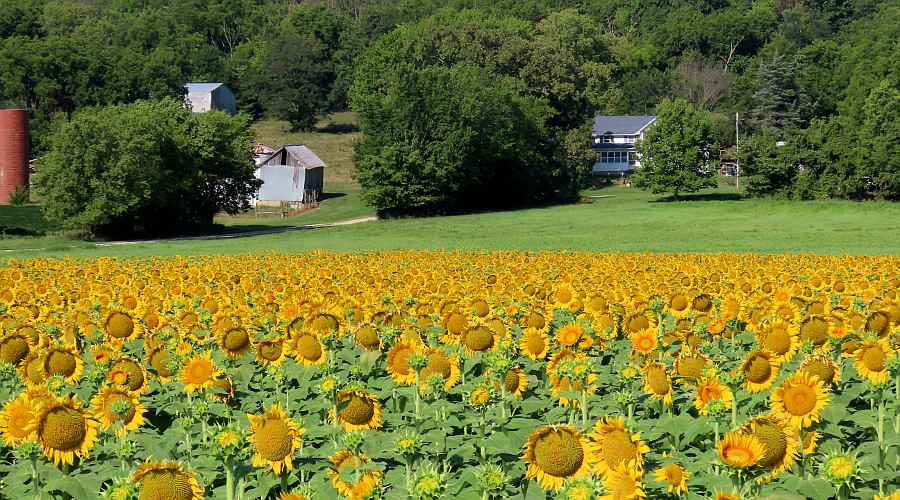 Hunsinger Sunflower Patch in 2023 - Lawrence, Kansas
Hunsinger Sunflower Patch is a 6 acre sunflower farm on the south side of Lawrence, Kansas. George and Cheryl Hunsinger started the field in 2016 to provide a place for the public to enjoy sunflowers without having to battle the crowds that were growing at the famous Grinter Sunflower Farm between Lawrence and Tonganoxie. The Hunsingers farm over 300 acres of corn and soybeans.
Donations are welcome, but admission to the sunflower field is free. Visitors who cut sunflowers to take away are encouraged to donate $2/bloom on the honor system.
One side of the field is reserved for just pictures and sunflowers can be cut at the far side of the field where there are even saw to help them be cut.
There are various locations for different types of photos, including a hay bale, old tractor and signs with cutouts for faces.
In 2022, the bloom reached its peak in the 3rd week of August and by August 28 most of the bloom had past with one group of smaller plants still in bloom at the far south end. There were still many people having a good time. The farm remained open to the public until around Labor Day. Check the Hunsinger Sunflower Patch Facebook Page to confirm them are open.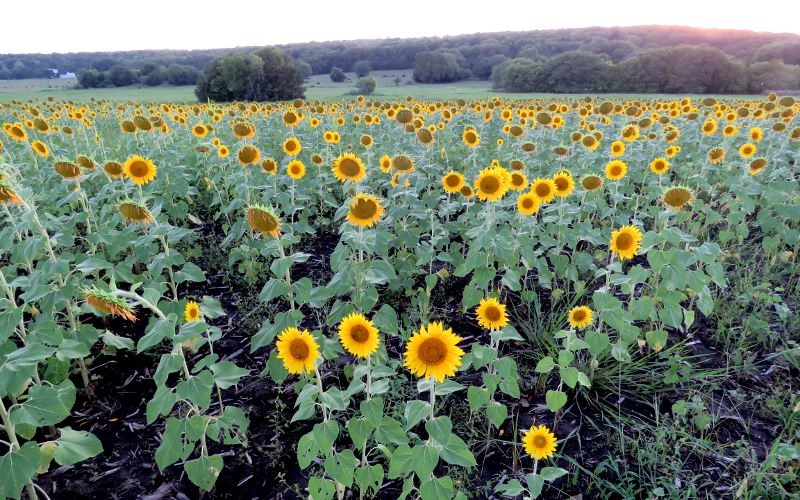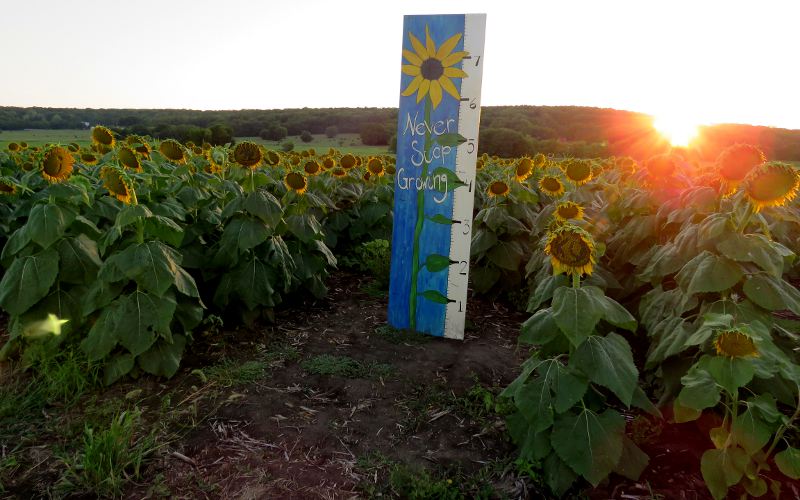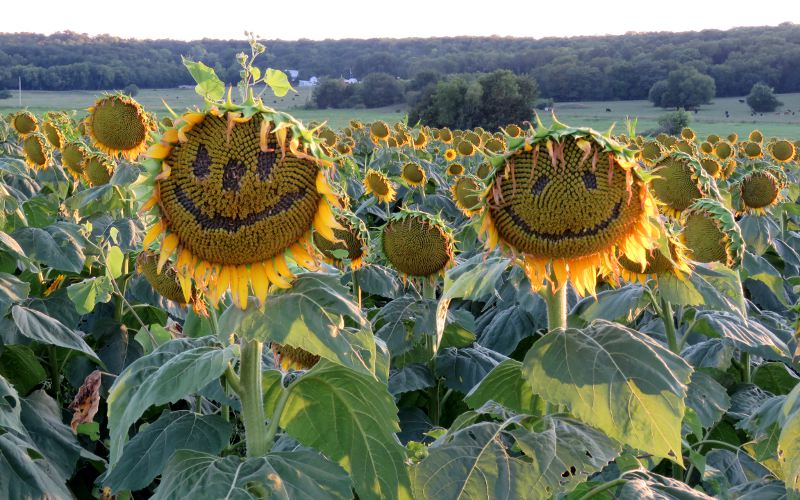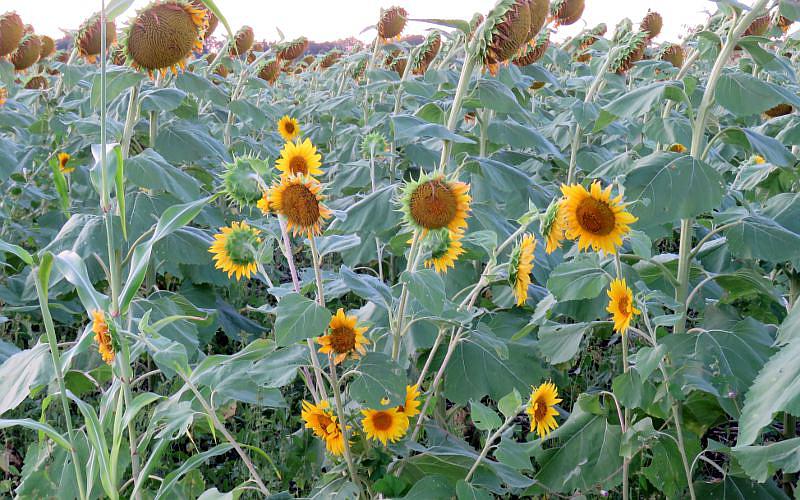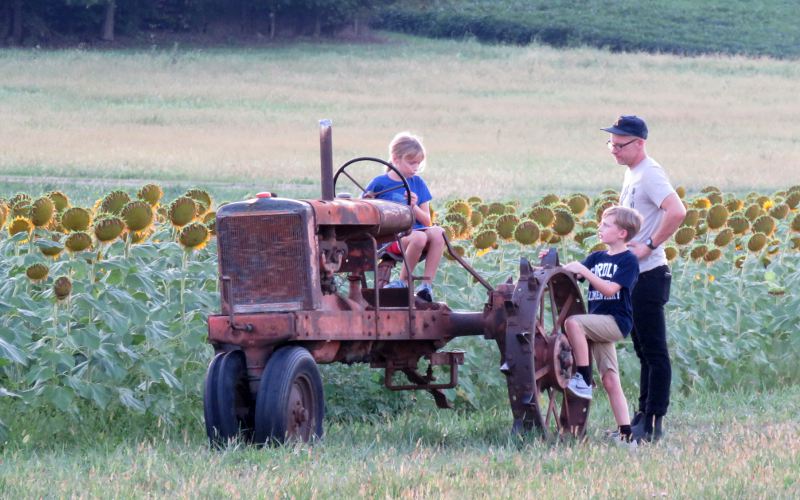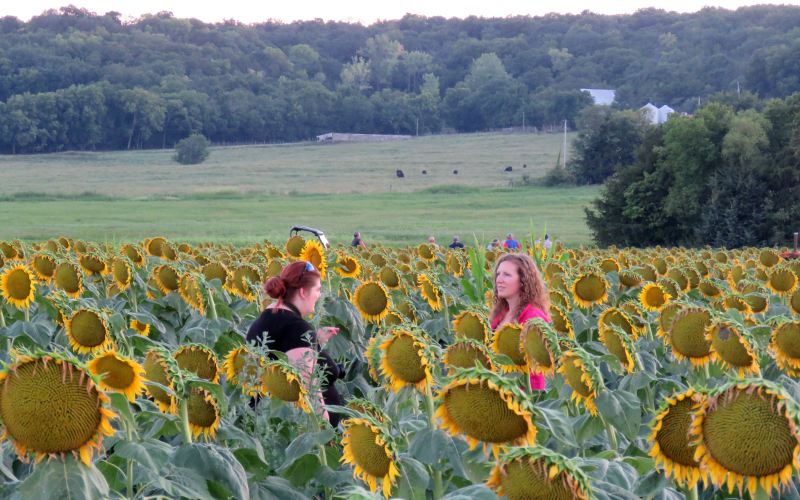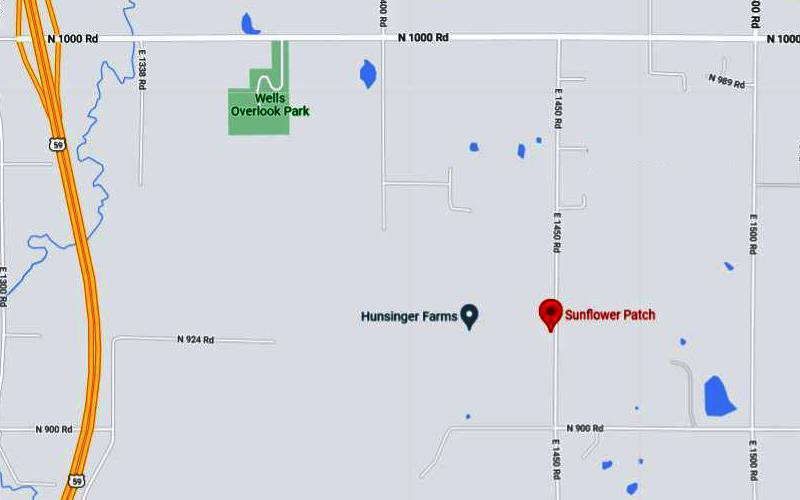 Hunsinger Sunflower Patch Map
Kansas public sunflower fields
Kansas AttractionsKansas Travel & Tourism Home
copyright 2022-2023 by Keith Stokes