Old-Fashioned Christmas Parade
Lawrence, Kansas
11AM December 1, 2018
First Saturday in December

Grand Marshal Allen Prell & the Commanding General's Honor Guard from Fort Riley
The Lawrence Old-Fashioned Christmas Parade in Lawrence, Kansas was founded in 1993, with 21 horse drawn vehicles as the "Eldridge Hotel Old Fashioned Christmas Parade." It is the only exclusively "horse" parade in Kansas and one of very few in the United States. The 26th annual parade will be Saturday, December 1, 2018.
These photographs are from the 2012 parade when 113 entries took 50 minutes to pass the reviewing stands. One of the nice features of this large parade is that there are multiple reviewing stands with their own announcers and sound systems.
Participation in the parade is limited to horse drawn vehicles only with a limited number of outriders. All outriders are supposed to be dressed in costume to match the entry, but that rule wasn't always followed. With few exceptions, the horse drawn entries ar authentic and/or high wheel type (no balloon tires or pneumatic wheeled vehicles).
Riding group entries are limited and only applicants that have at least six riders in the group and have a unique appeal are considered
for entry.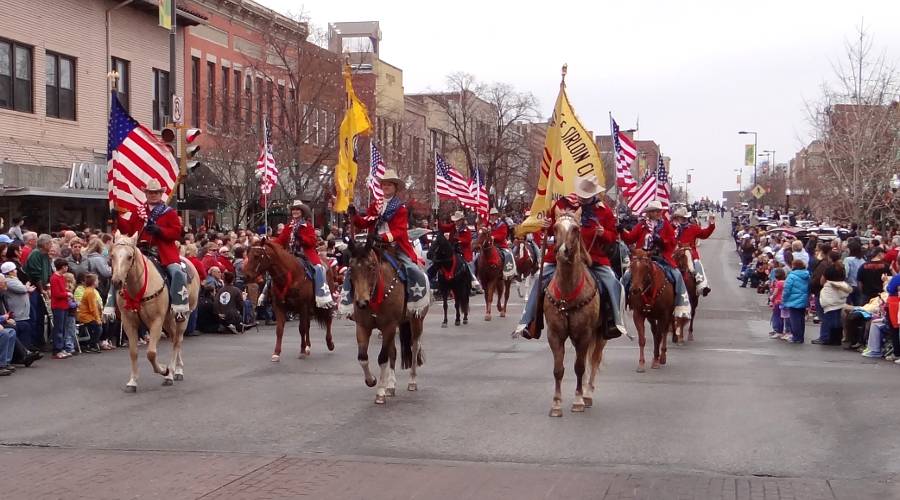 Saddle and Sirloin Club - Kansas City, Missouri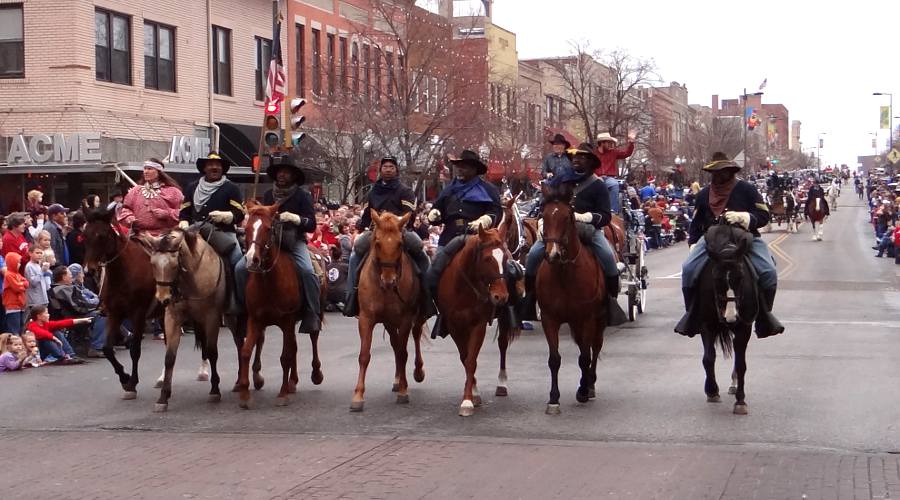 The Nicodemus Buffalo Soldier Association was established in 1996 with the purpose of performing historic cavalry maneuvers
and sharing the history of America's forgotten heroes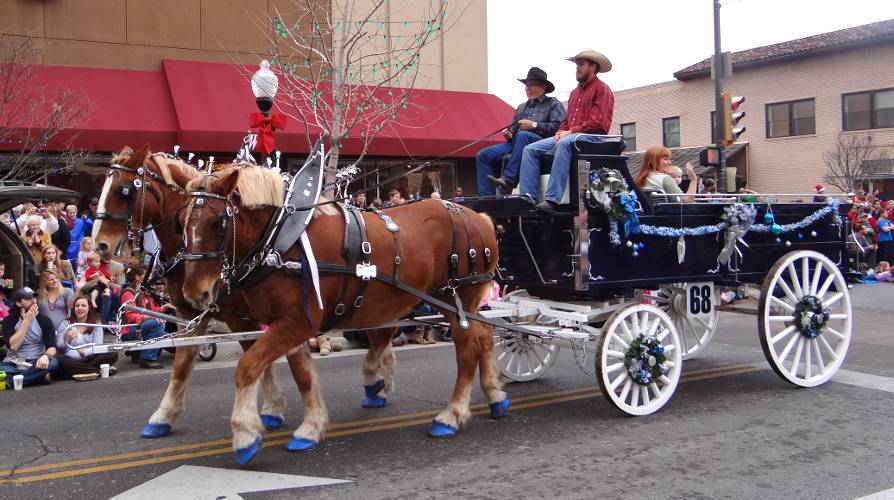 Double MJ Farm - Tonganoxie, Kansas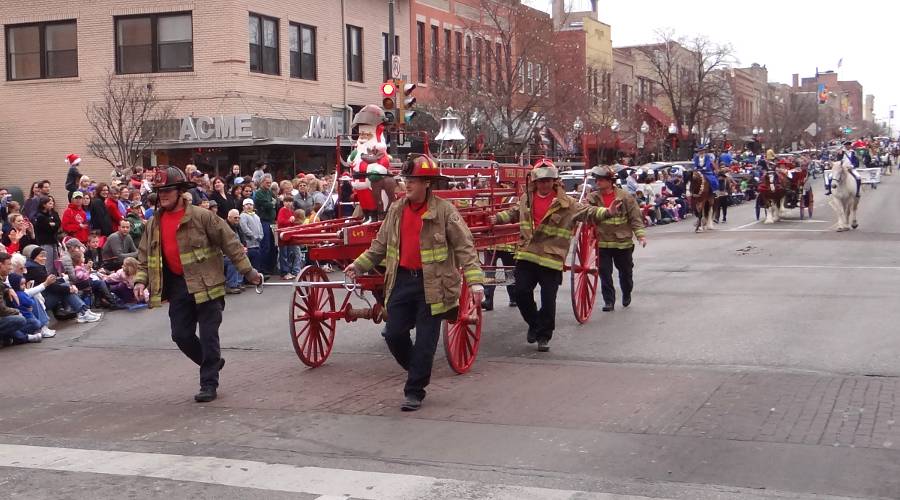 Topeka Fire Department Ladder Wagon was one of three walking entries in the Lawrence Christmas Parade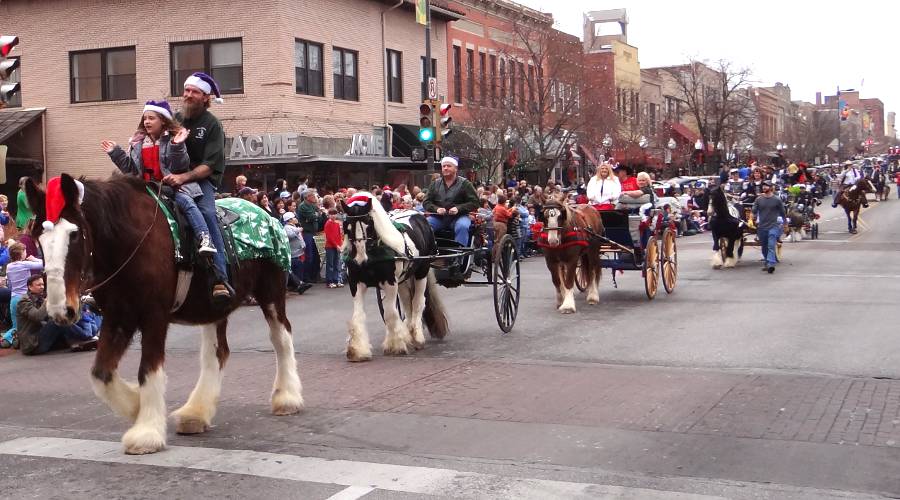 Feathered Friends Horse Society from the O'Bannon's DunRovin' Ranch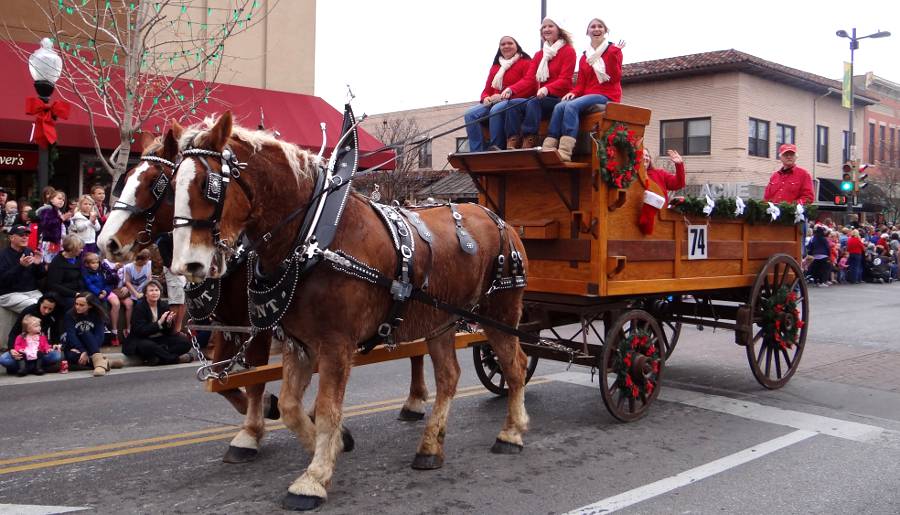 Lentluck Belgians - Versailles, Missouri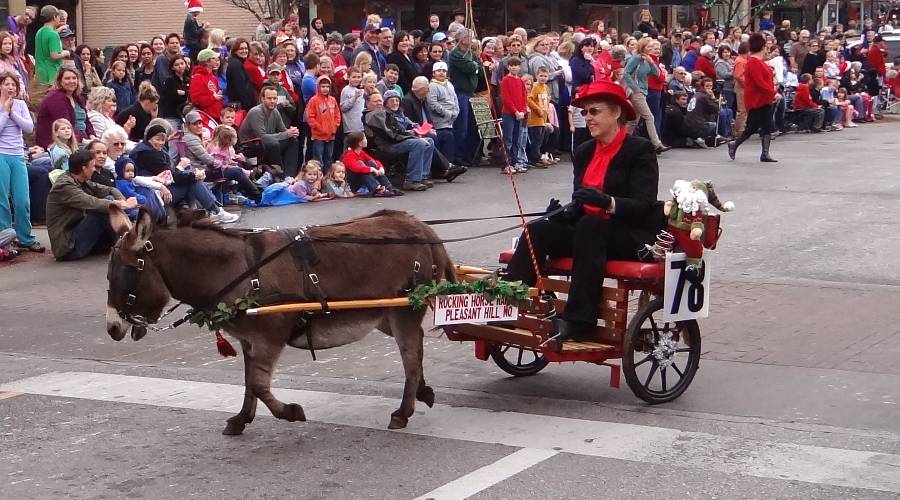 Rocking Horse Ranch - Pleasant Hill, Missouri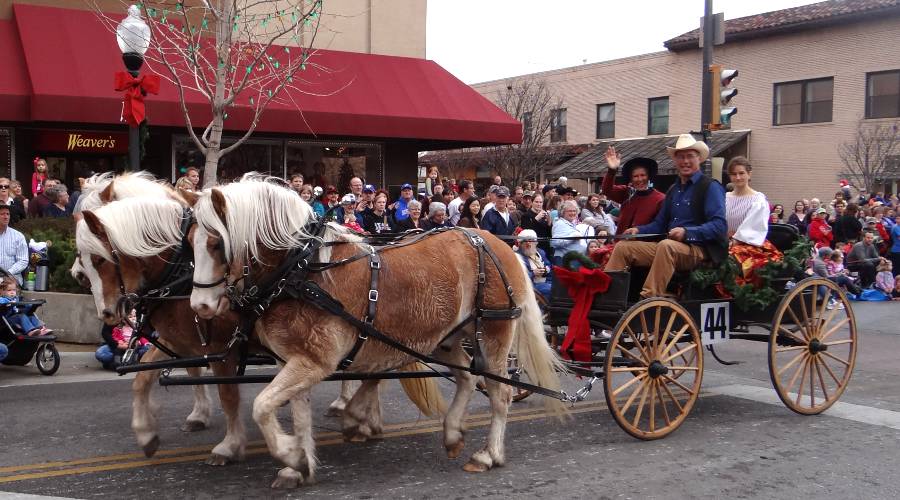 Willing Horse Farm - Lawrence, Kansas
Lawrence Christmas Parade Page 2 Lawrence Christmas Display Tour
Kansas Attractions Kansas Travel & Tourism Home
copyright 2012-2018 by Keith Stokes