Lebold Mansion

106 N. Vine Street
Abilene, Kansas 67410
(785) 263-4356

No longer open to the public
Drive by only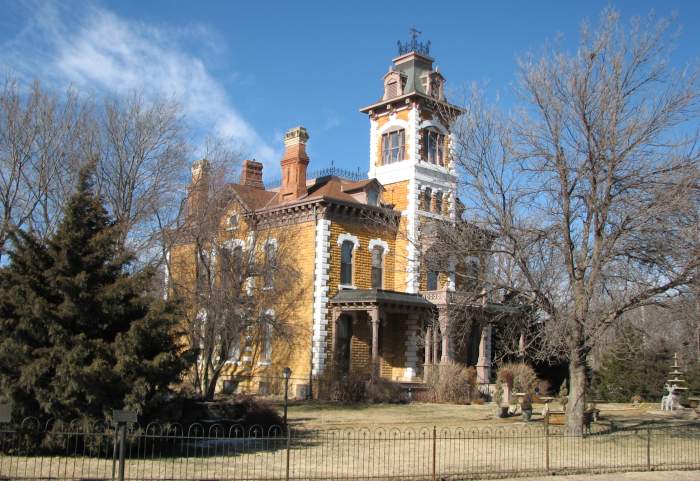 At the time that these photos were taken, the Lebold Mansion was being restored as a show house for Victorian Interior's, an interior design & home restoration firm. Has of the fall of 2010, the Mansion is now a private residence may just be viewed from the street.
The Lebold Mansion was built in 1880 at the cost of $18,000, but the original owners had the home for a only short time. Consequently, over the years, the mansion was used as a dormitory for telephone operators, an orphanage, and apartments.
The rooms are beautiful, though a little too dark and busy for my personal taste. To me, the coolest thing about the mansion is the foundation for the mansion's tower - a small domed room which served as a dugout for by the first family to settle in Abilene in 1857.
The Lebold Mansion was added to the National Register of Historic Places in 1973.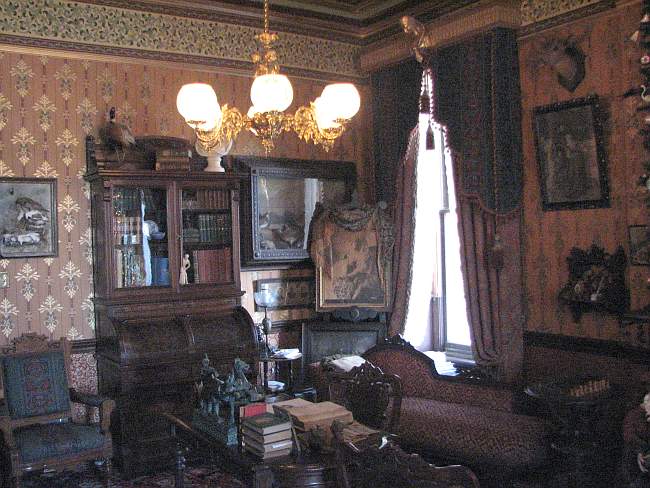 Mr. Lebold's office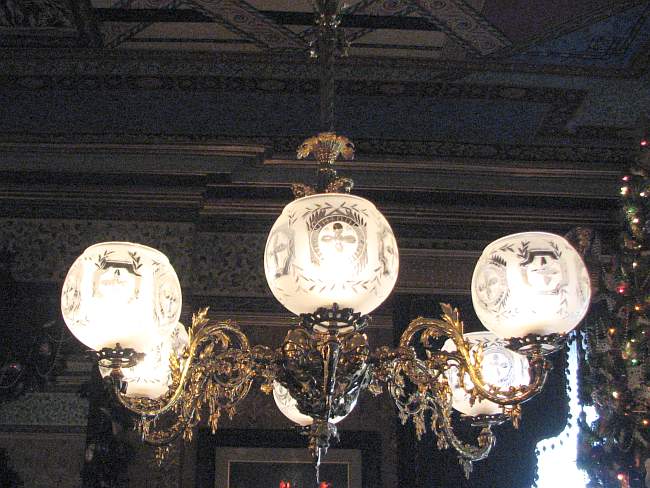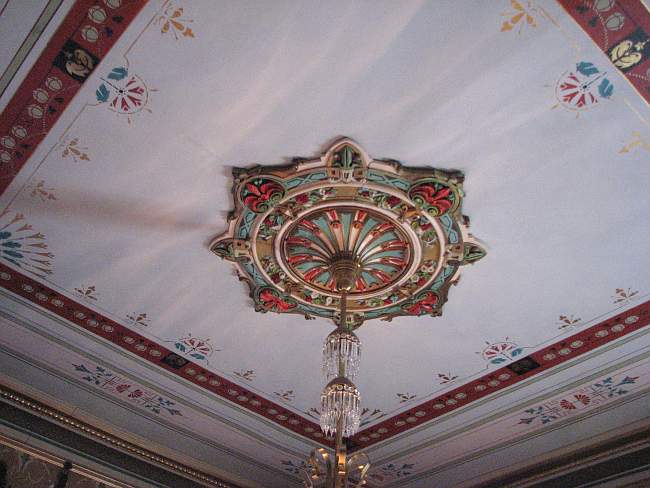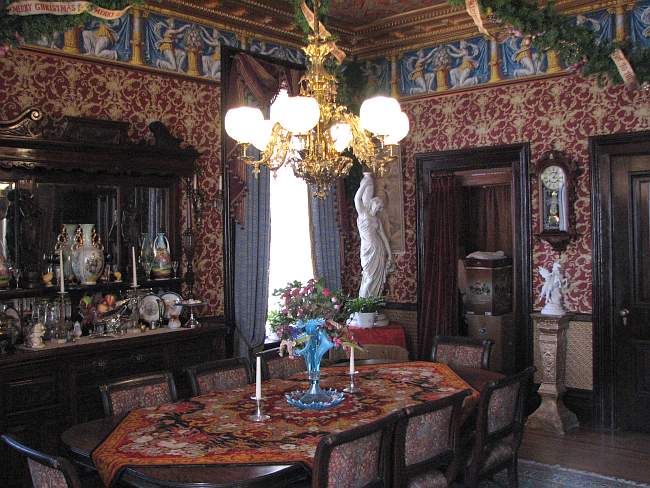 Lebold Mansion dining room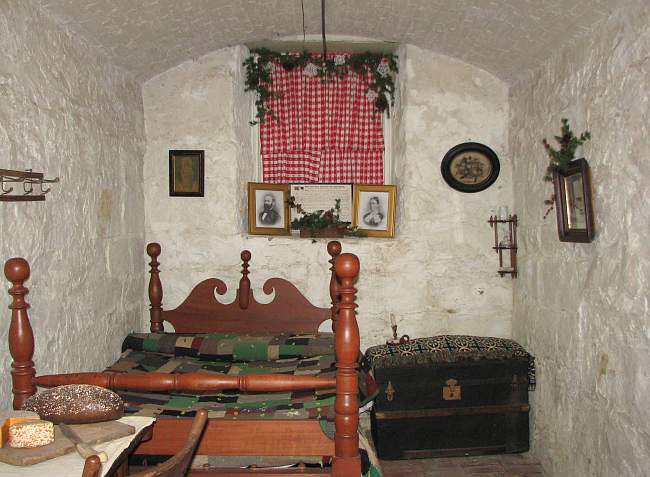 Tim and Eliza Hersey 1857 stone dugout.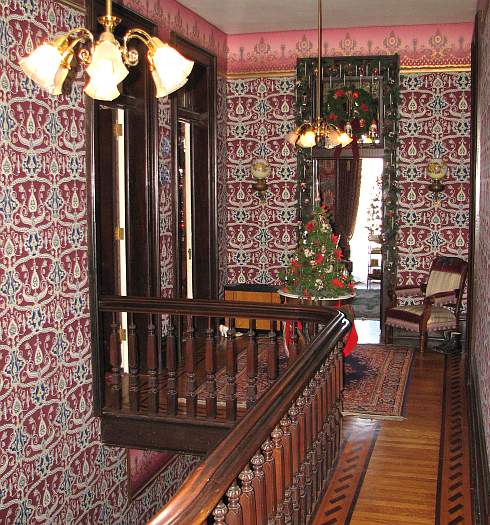 Lebold Mansion 2nd floor hallway

copyright 2008-2010 by Keith Stokes