Lebold Mansion

106 N. Vine Street
Abilene, Kansas 67410
(785) 571-9296

Privately owned by tours are
offered by request for $10/person
Private dinners & events also available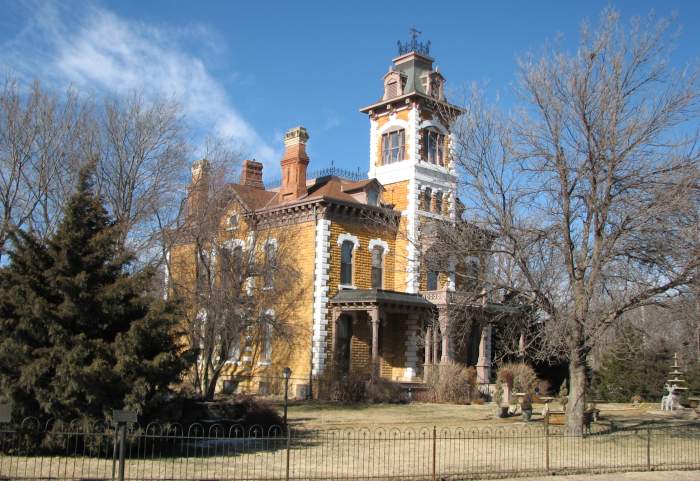 Lebold Mansion - Abilene, Kansas
At the time that these photos were taken, the Lebold Mansion in Abilene, Kansas was being restored as a show house for Victorian Interior's, an interior design & home restoration firm. As of the fall of 2010, the Mansion became a private residence. The current owner purchased the mansion in 2021 and they are once again permitting the public to view the home for tours, private dinners and special events. It is not open on a regular schedule.
The Lebold Mansion was built in 1880 at the cost of $18,000, but the original owners had the home for a only short time. Consequently, over the years, the mansion was used as a dormitory for telephone operators, an orphanage, and apartments. The mansion is now being restored as a show house for the interior design firm, Victorian Interior's At Lebold Mansion. Most of the rooms in the 5 story mansion are now decorated with period furniture, with an eye for 21st Century function.
The rooms are beautiful, though a little too dark and busy for my personal taste. But I'm sure that a tour of the Lebold Mansion would provide many ideas to those restoring other Victorian homes. To me, the coolest thing about the mansion is the foundation for the mansion's tower - a small domed room which served as a dugout for by the first family to settle in Abilene in 1857.
The Lebold Mansion was added to the National Register of Historic Places in 1973.
The nearby Georgian style Seelye Mansion is open for tours.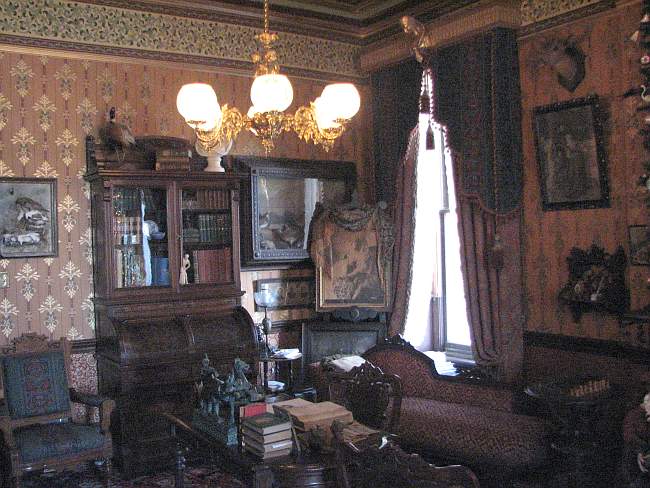 Mr. Lebold's office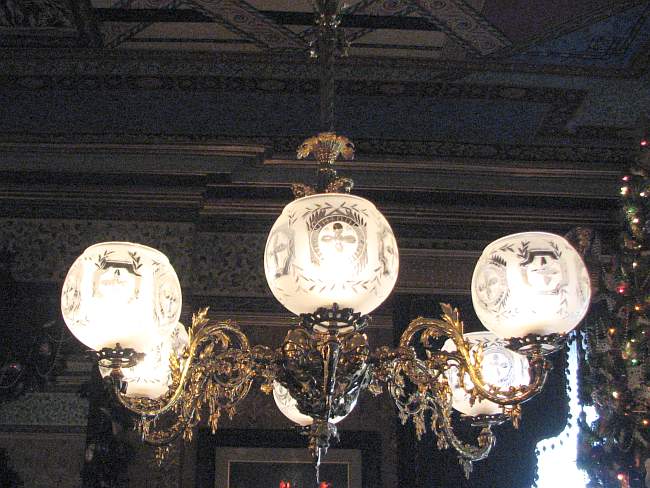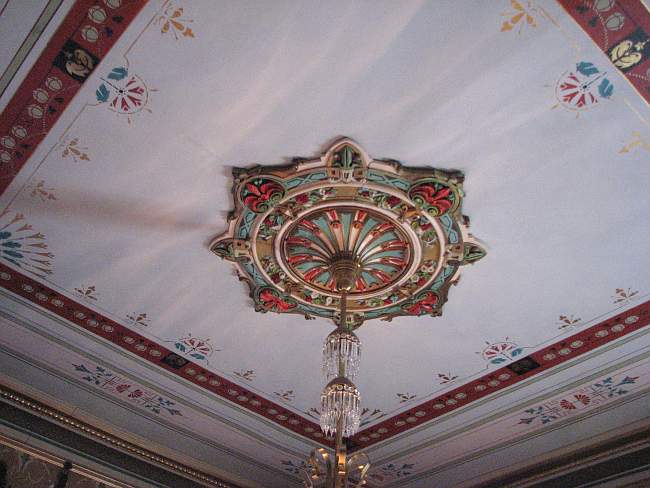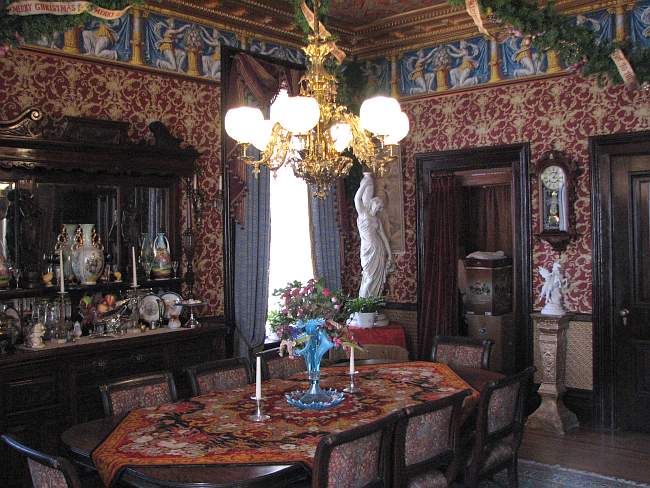 Lebold Mansion dining room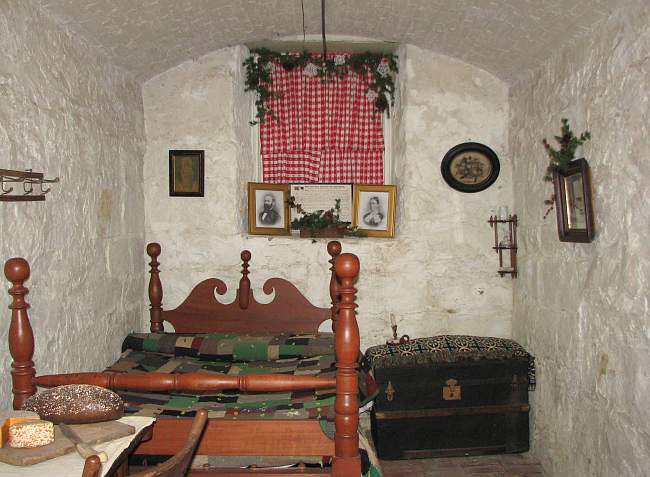 The oldest part of the building - Tim and Eliza Hersey 1857 stone dugout.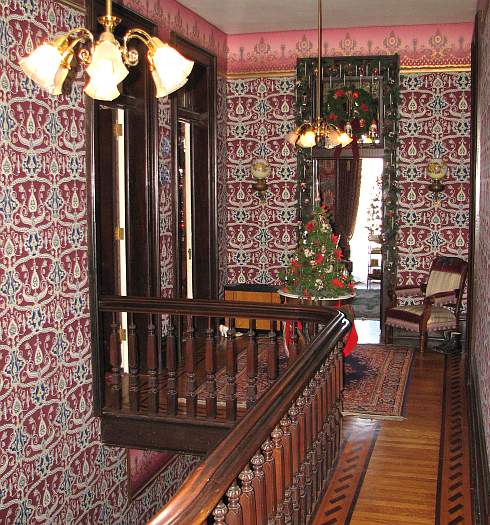 Lebold Mansion 2nd floor hallway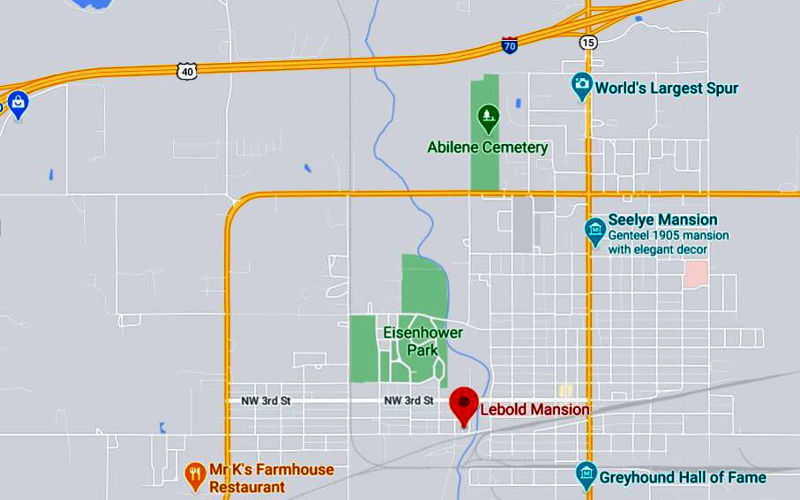 Lebold Mansion Map
Lebold Mansion website
Kansas Attractions Kansas Travel & Tourism Home
copyright 2008-2023 by Keith Stokes