| | |
| --- | --- |
| Little Jerusalem Badlands State Park | |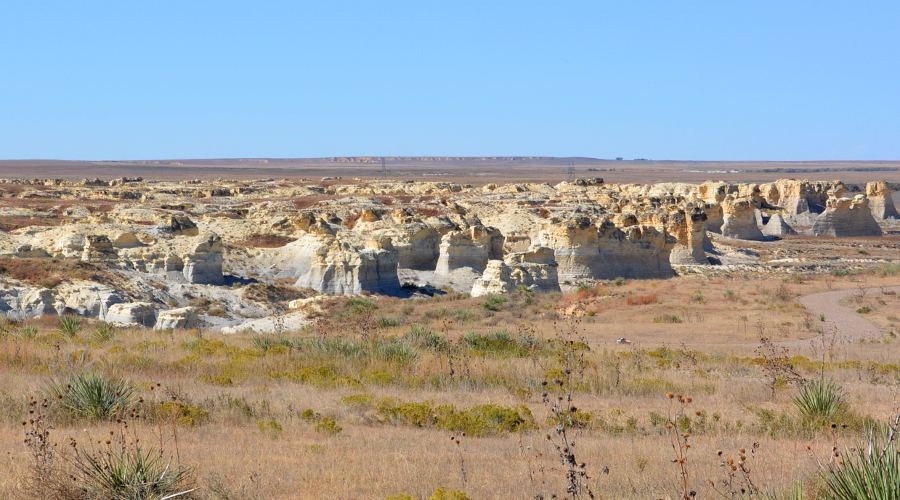 Little Jerusalem Badlands State Park - Scott City, Kansas
The highly anticipated Little Jerusalem Badlands State Park opened on October 12, 2019. It is a mile long jumble of 70 feet tall sedimentary formations of Niobrara Chalk which were created by the erosion of the sea bed which formed during the Cretaceous Period, 80 million years ago.
Kansas' newest state park is located midway between Oakley and Scott City, Kansas, just a few miles west of Monument Rocks. Owned by the Nature Conservancy, Little Jerusalem Badlands is the first Kansas State Park which is privately owned. The new park is managed from Lake Scott State Park, which is about 6 miles south.
Admission to the park is by Kansas State Parks Passport or a daily vehicle permit. The daily permit is $5 ($3.50 for age 65 or older) and it can be paid using envelopes and a drop box near the entrance.
The far corner of the parking lot gives a distant view of the badlands. There are trails which lead to spots which look down on the badlands. The lookout in the photo below is at the end of a hard packed 1/4 mile trail. There are two other lookouts, one is accessible by a 2/3 mile packed trail, and the other is accessible by an unimproved trail leading another 1/2 mile from that one. Access will probably be expanded in the future.
Visitors are not permitted to leave the trails, except on guided tours. Spots on the guided tours can be scheduled by calling (620) 872-2061. Times available can be found by clicking on the calendar icon on this page. The tours take 1.5 - 2 hours and do not follow a set route, to minimize impact to the environment. Participants should wear long pants & closed toe shoes, and carry water. You will be going through grass & brush, climbing over rocks, up and down steep slopes.
The photos below are from a tour on October 19, 2019. Be advised, the rest rooms at the park were not open, due to low water pressure. The closest rest rooms are at Lake Scott Park.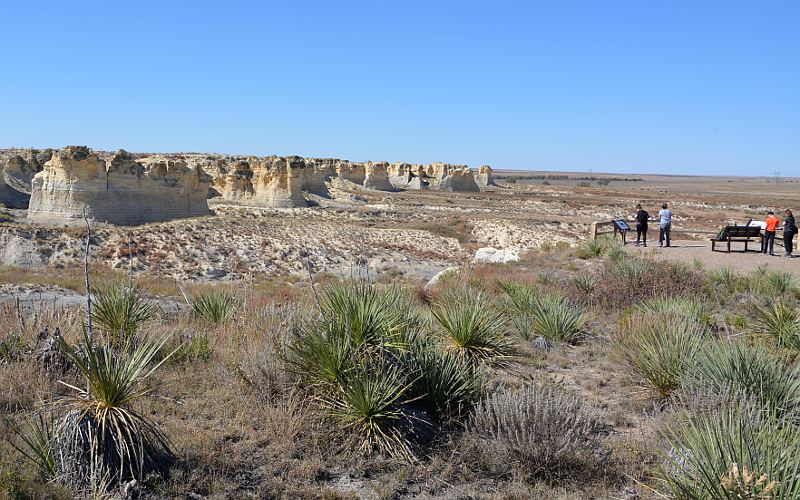 The view from Overlook Trail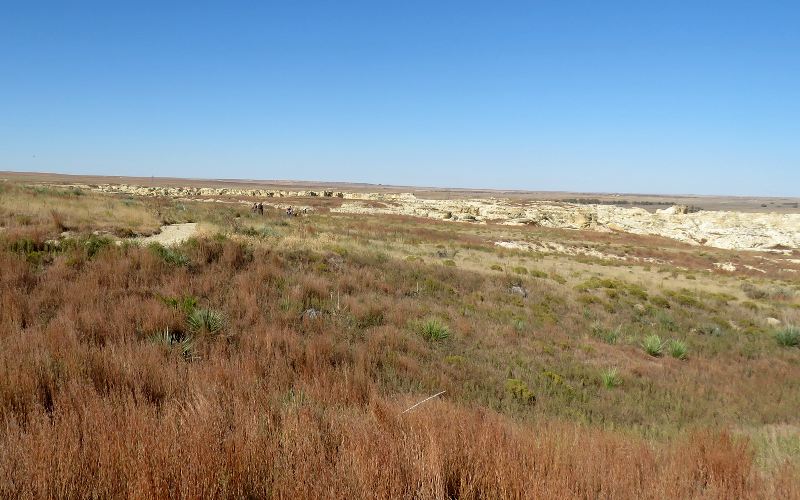 Life on the Rocks Trail can be seen on the left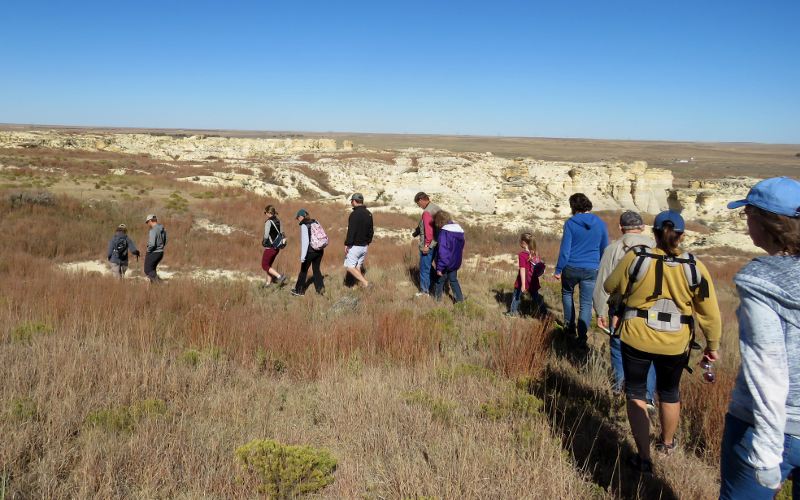 A tour leaving the trail to enter the badlands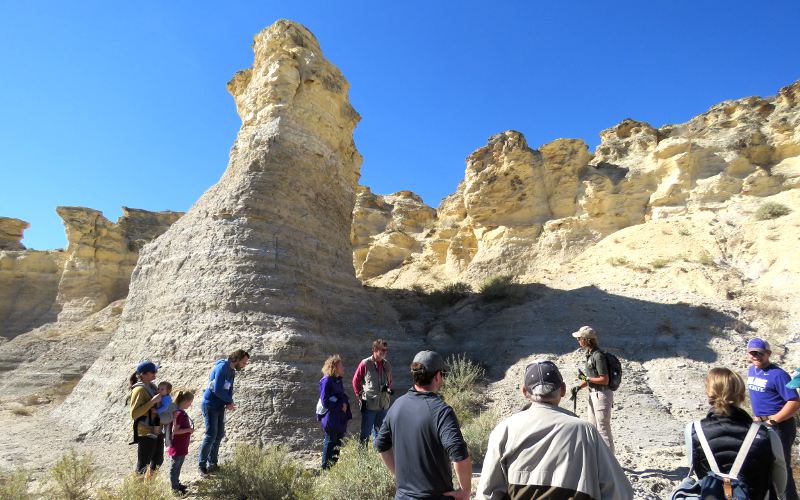 Little Jerusalem Naturalist Sara Kay Carrell pointing out the rare kinds of vegetation found in the badlands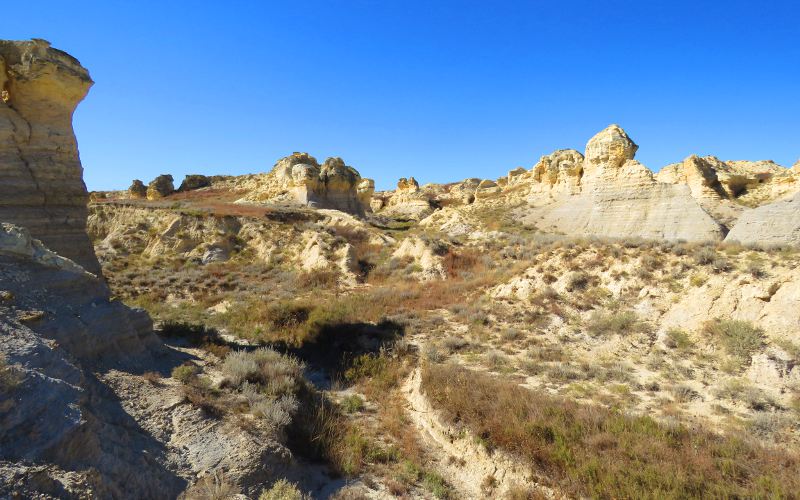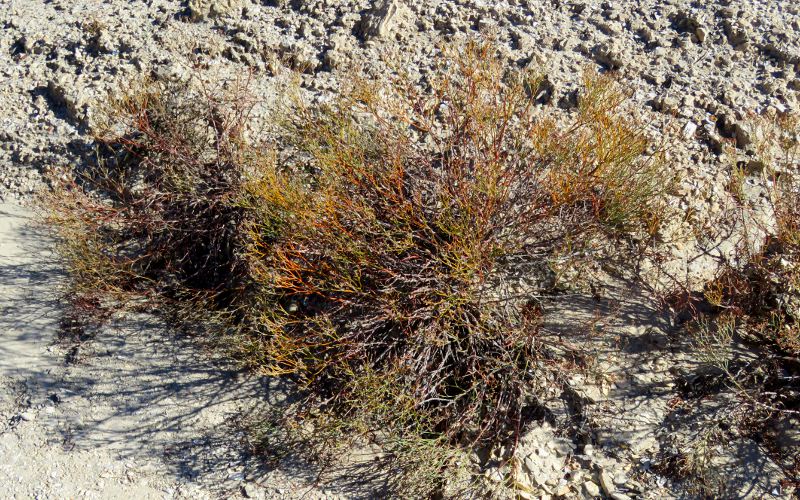 Great Plains wild buckwheat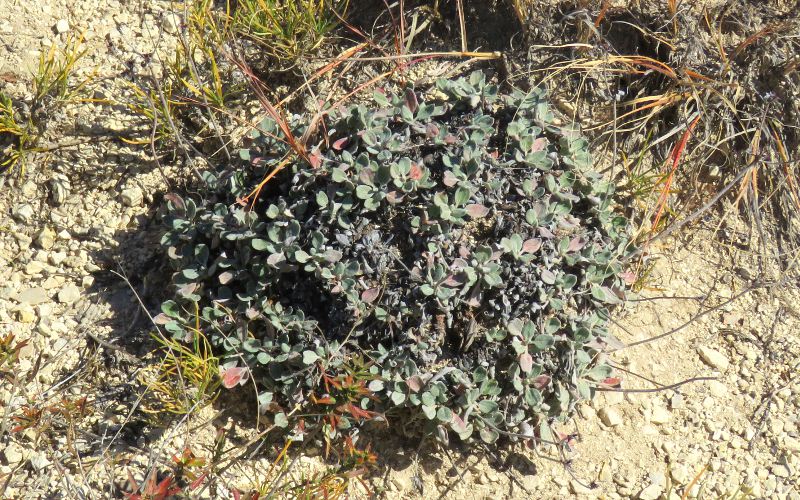 St. John's-wort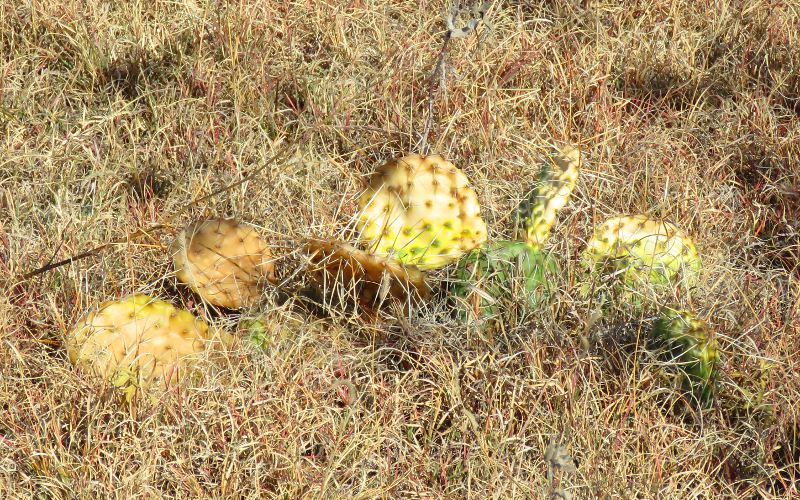 Prickly pear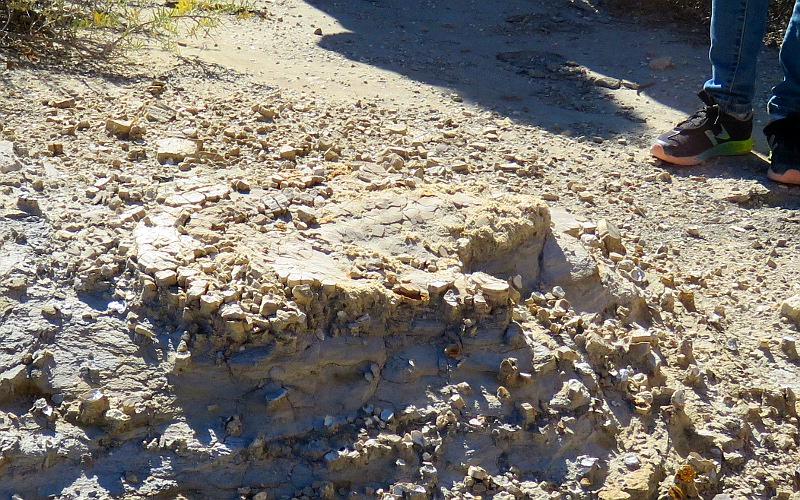 Giant Clam Shell Fossil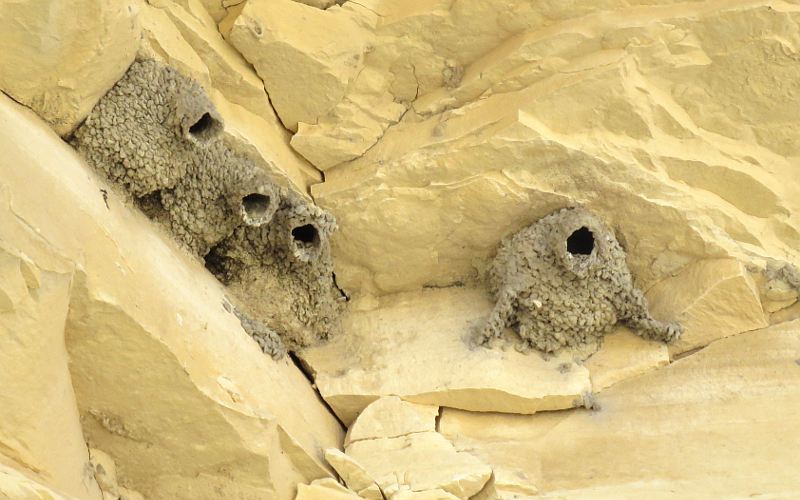 Cliff swallow nests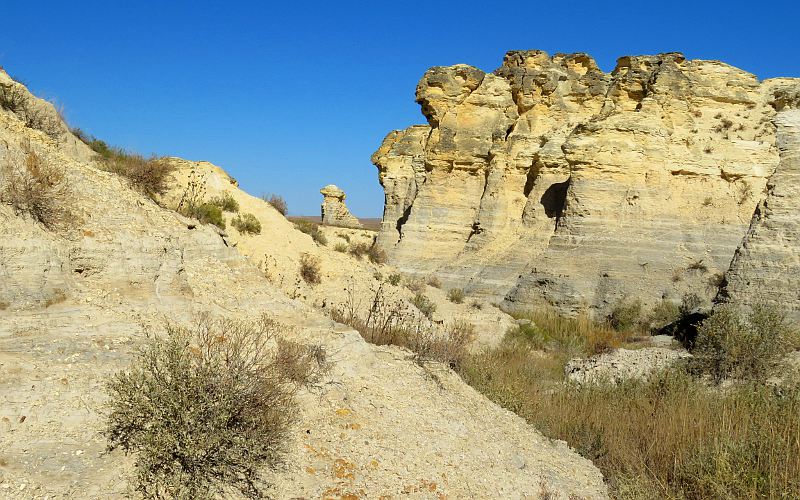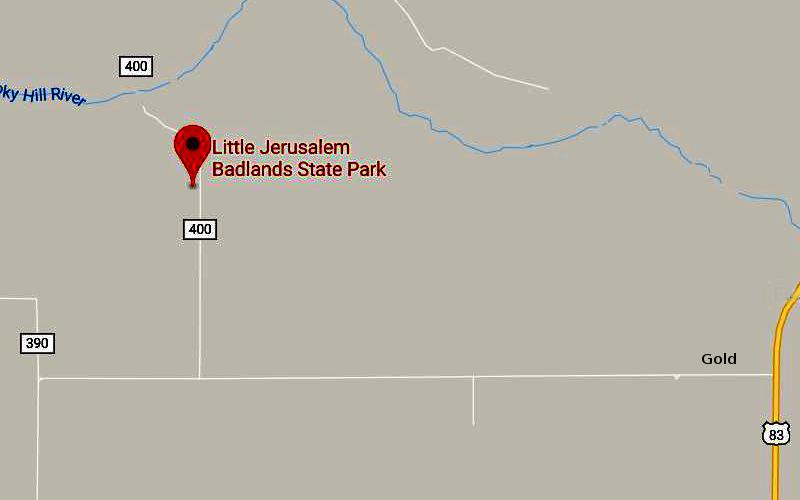 Little Jerusalem Badlands State Park Map
Little Jerusalem Badlands in Winter
Kansas Attractions Kansas Travel & Tourism Home
LS-10/19 copyright 2019-2021 by Keith Stokes