Luther's Smokehouse
Restaurant & Store
AKA: Luther's Jerky USA
102 6th Street
LeRoy, Kansas 66857
Restaurant & Store: (620) 964-2799
Smokehouse: (800) 322-0868

Monday - Friday: 6AM - 7PM
Saturday & Sunday: 7AM - 7PM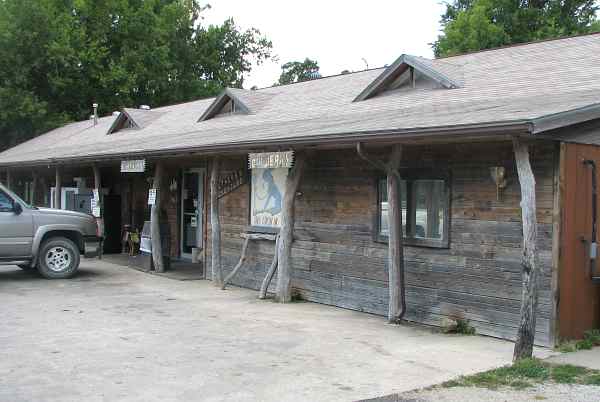 Luther's Restaurant and convenience store
Luther's Smokehouse in LeRoy, Kansas is one of Kansas' fairly little known gems. Martin Luther started producing his delicious jerky in 1974, and it really took off when a store near Wolf Creek Nuclear Power Plant started selling it to the construction workers building the power generation facility. When construction ended, the workers started ordering the jerky from other parts of the country.
Today Luther has a restaurant & convenience store in the original building, and a new modern smokehouse next door. A third of the Luther's jerky sales are mail order. Local retail and wholesale to other outlets each account for another third.
Martin, himself, is one of the highlights of visiting the smokehouse and store. He is proud of his jerky, pemmican and other products, and happy to answer questions. He travels between and through the store and smokehouse on a Segway, and sometimes lets visitors try it as well.
Luther's smokehouse produces several varieties of beef, buffalo & turkey jerky & buffalo sausage. They used to produce pemmican (lean buffalo roasts ground tender & dried - preserved with raisins), but it has been unavailable the past couple of years.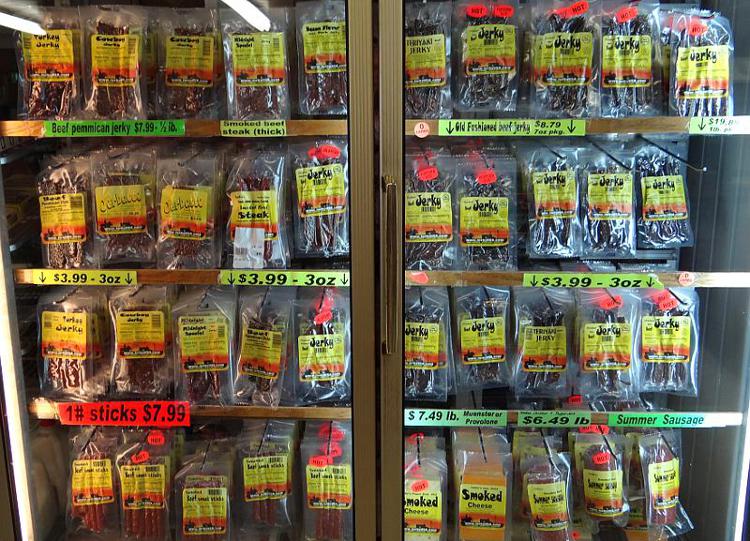 Smoked meats and cheese for sale at Luthor's Jerky Smokehouse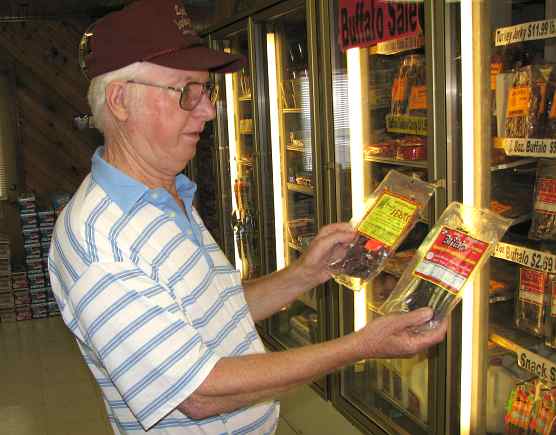 Martin Luther showing off packages of buffalo jerky and pemmican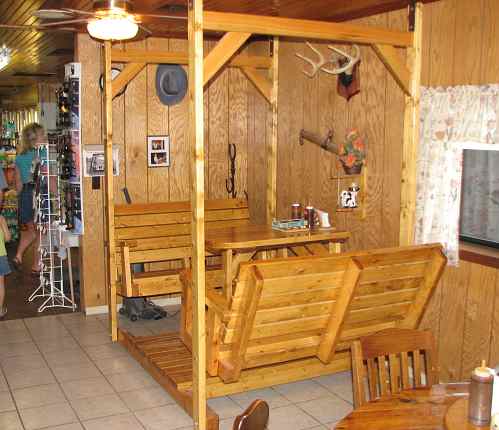 Swinging table in Luther's restaurant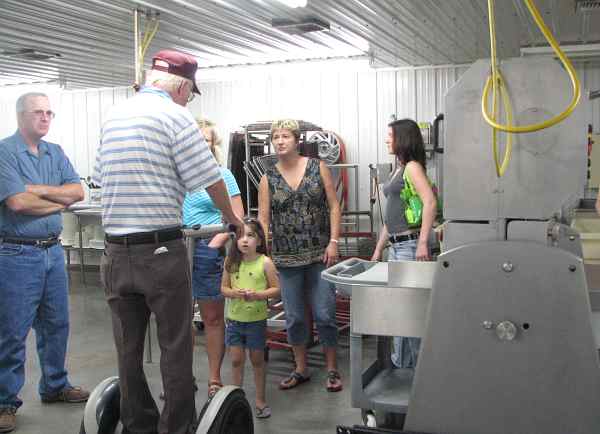 Martin Luther explaining the operation of the cutting machine while conducting a tour.

JerkyUSA.com
Kansas Attractions Kansas Travel & Tourism Home
copyright 2006-2020 by Keith Stokes