Eleanor's Events
Sunflowers
formerly Lyndon Leaders 4H Sunflowers
1000 E. 189th Street
Scranton, Kansas 66537

Open dawn to sunset
Season ended September 4, 2022

Free admission - donations appreciated

Eleanor's Sunflower Festival Map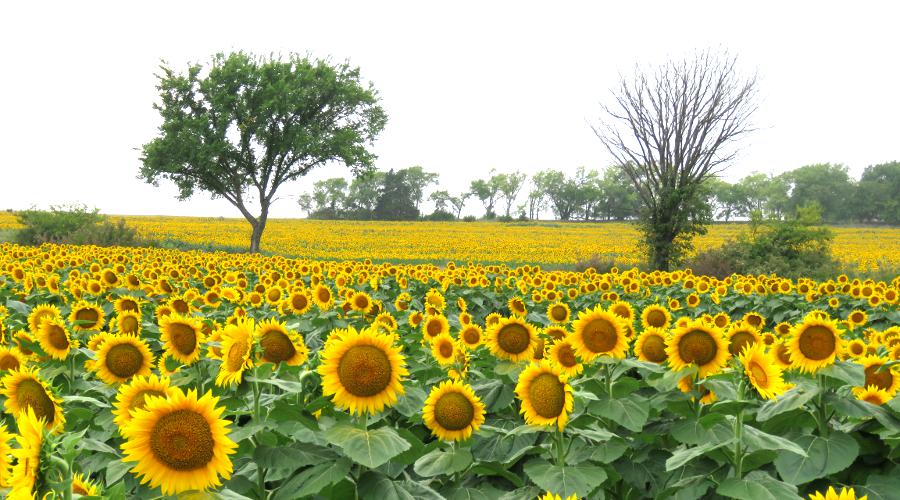 Eleanor's Events Sunflowers - Scranton, Kansas
Since 2020 these sunflower fields are named Eleanor's Events ("Sunflower Festival" is no longer part of the name). There is no admission charge, though a donation box is available. This public sunflower location near Scranton, Kansas, began several years ago as a public service from the Lyndon Leaders 4H Club. had become Eleanor's Sunflower Festival.
The first couple of years they were afraid of getting too big a response from the public and at their request we held off promoting their sunflower fields until 2018. That year they had 20 acres of black oil sunflowers and the sunflowers reached full bloom about August 16, 2018.
From 2019-21, the fields were a little west of US-75 and there is a truck with a sunflower sign on the side at the main highway. For 2022, the fields have returned to east of US-75. Part of the fields can be viewed from 189th Street, but there is no parking on the street. There is unpaved parking at the fields and it appears the parking should remain good under most conditions. Caution should still be observed following heavy rains.
In 2022 the sundlower field was open to the public from Monday August 22 through September 4. You can track the status of the sunflowers at the Eleanor's Events Sunflower Facebook page.
No rest rooms are available.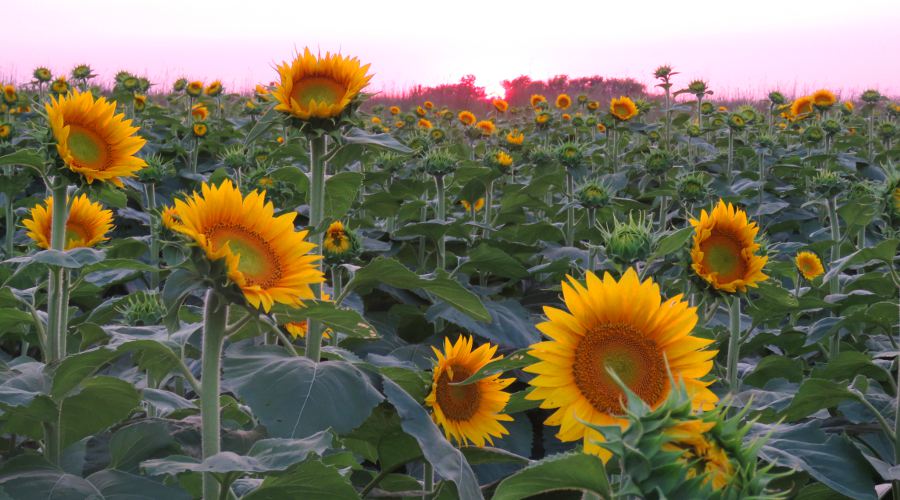 Eleanor's Events Sunflowers - Scranton, Kansas August 22, 2020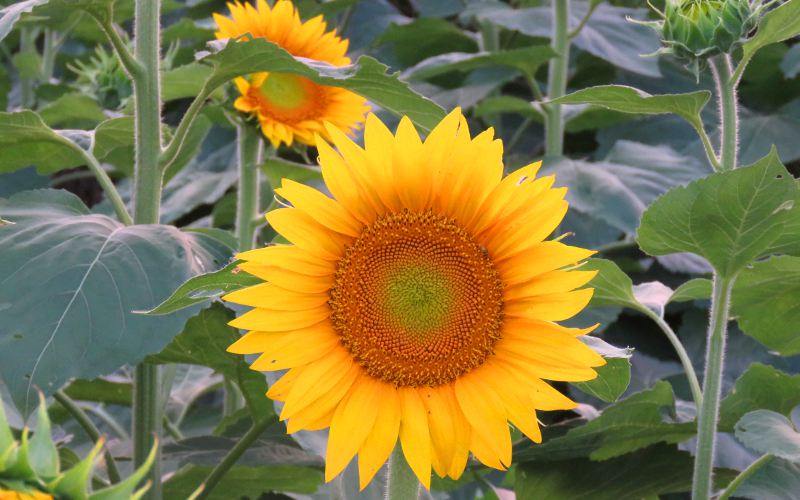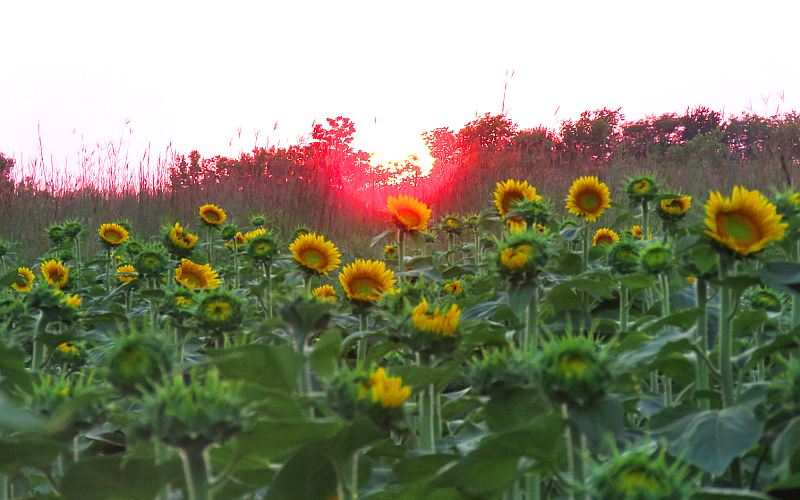 Sunset August 22, 2020 as the sunflowers are beginning to bloom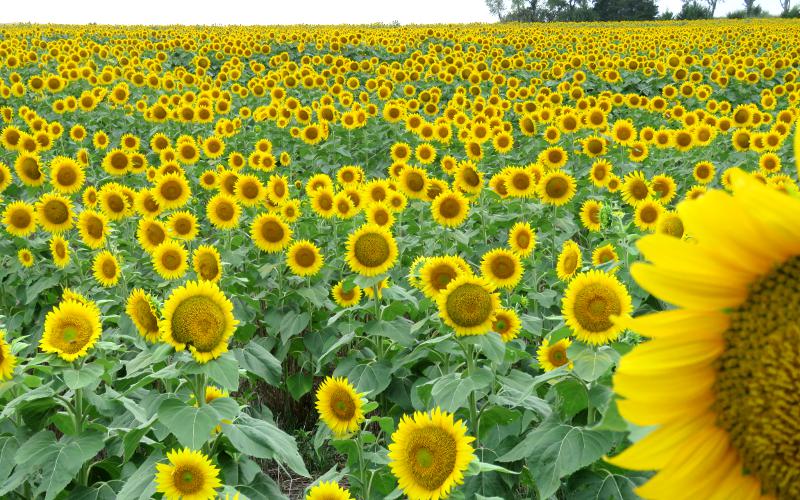 2018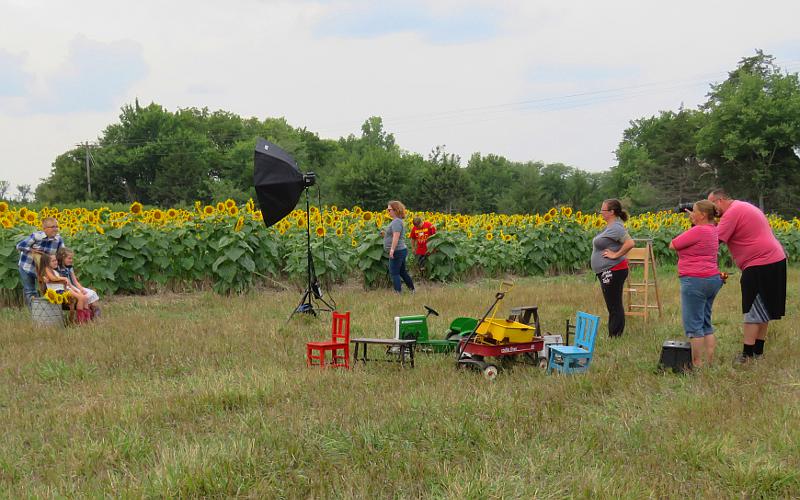 A family photo shoot in 2018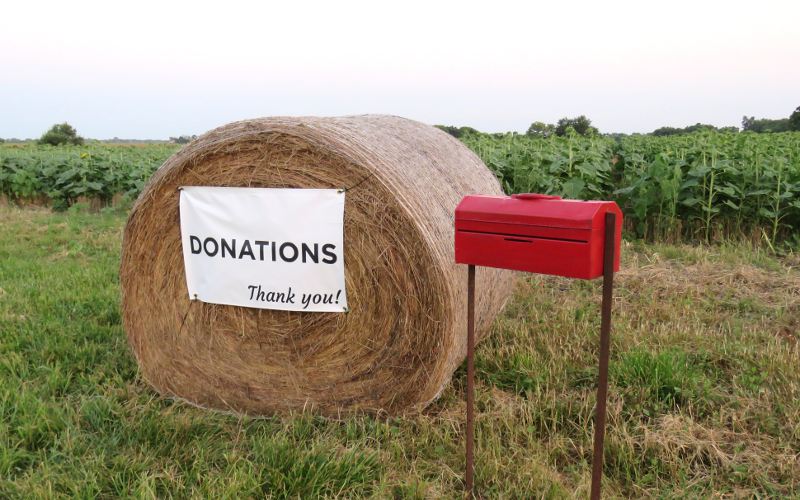 No charge, but donations are appreciated.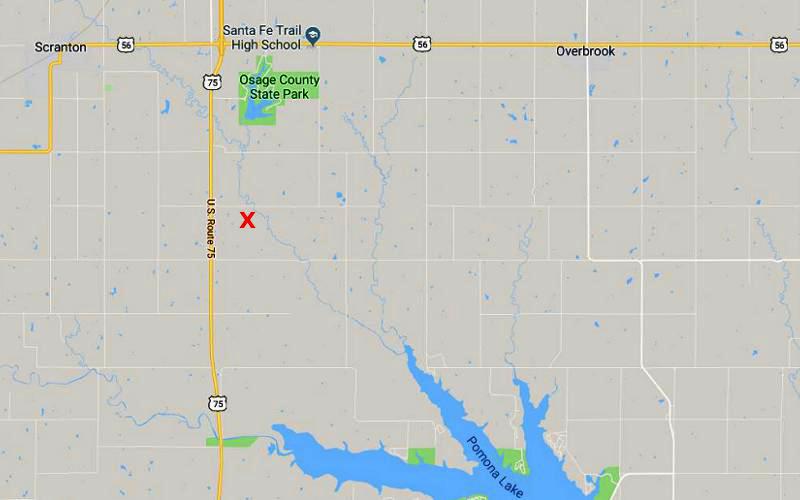 Eleanor's Events Sunflowers Map for 2022
Berry Hill UPick Farm Grinter's Sunflower Farm
copyright 2018-2022 by Keith Stokes