The Mennonite Heritage Museum
200 N. Poplar
Goessel, Kansas 67053
(620) 367-8200

Warning: Face masks not required
during COVID19

Tuesday - Saturday: 12-4PM
Open by only by appointment in winter.
13 and older $5 7-12 $2.50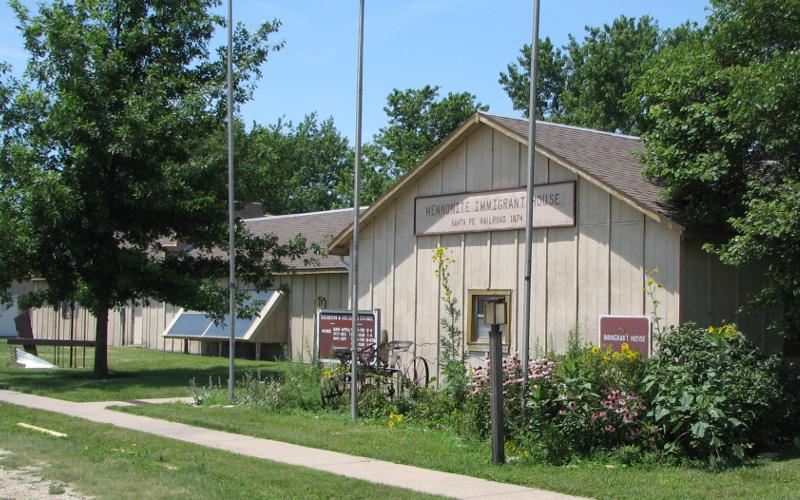 Immigrant House museum and gift shop
The Mennonite Heritage and Agricultural Museum in Goessel, Kansas is part of a museum complex of 8 buildings established to preserve the artifacts from early Mennonite households, farms, schools, churches and Bethesda Mennonite hospital.
The Mennonite Heritage Museum tells the story of the Mennonite families who left Russia for religious freedom in 1874 and chose the Kansas plains for their new home. A museum store offers a variety of ethnic cookbooks, local history books, Mennonite history books, wheat weaving and other handmade arts and crafts.
The Agricultural part of the Museum tells the story of the progression of mechanization in farming from the 1800s to the 1960s.

Although someone could spend most of a day reading and appreciating all of the open air folk museum complex, I think a typical visitor to the Mennonite Heritage Museum will spend an hour to an hour and a half.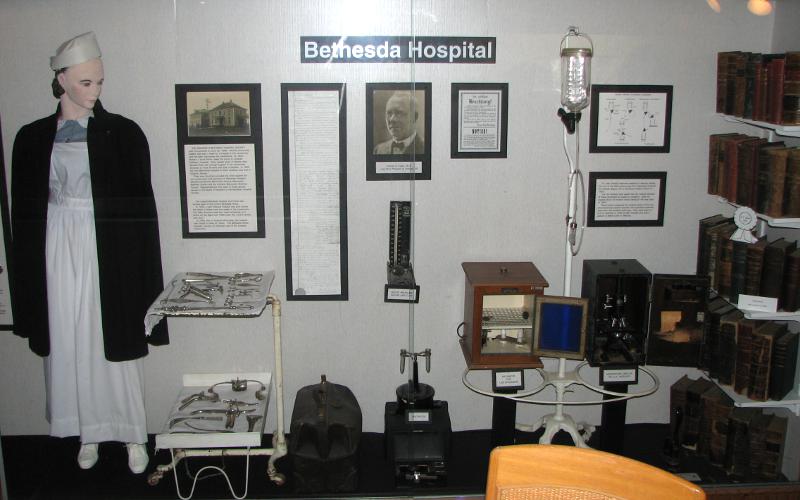 Display about the Bethesda Mennonite hospital, founded 1899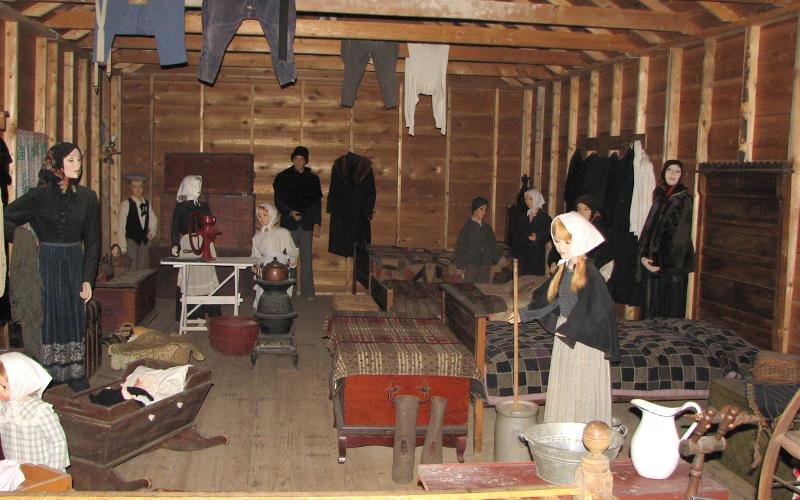 Recreation of the first Immigrant House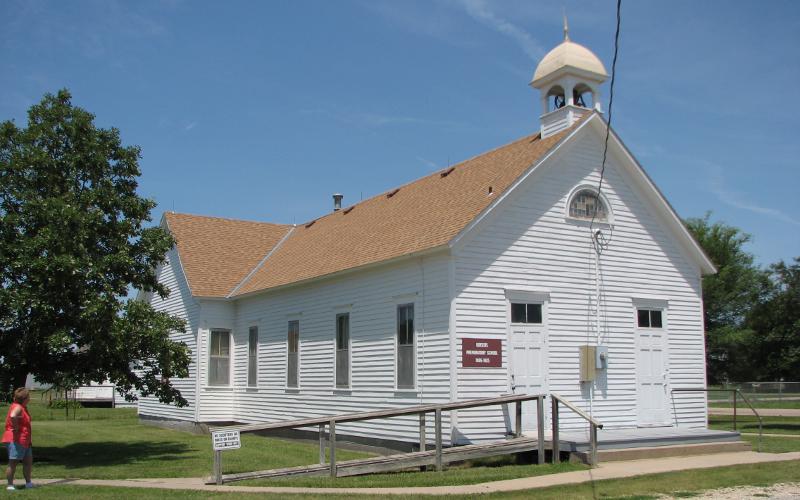 Goessel Preparatory School (1906-1926) graduated 260 students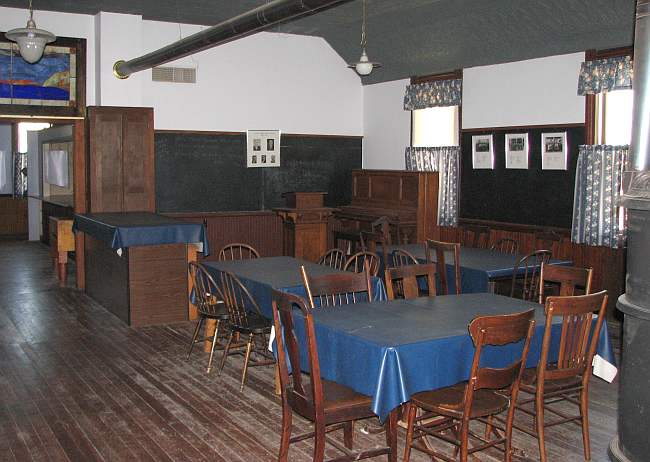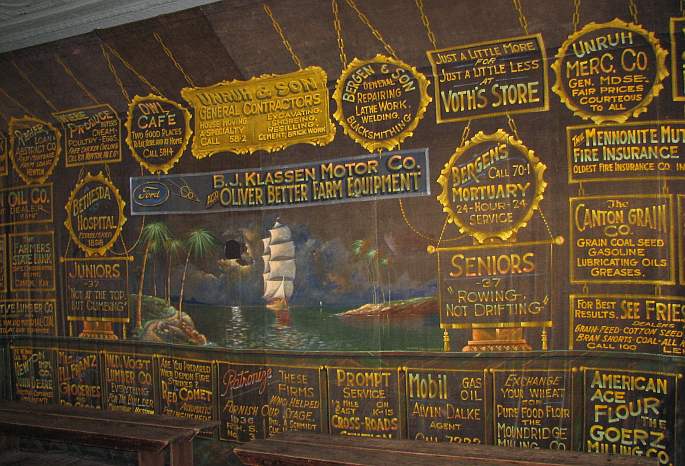 School stage curtain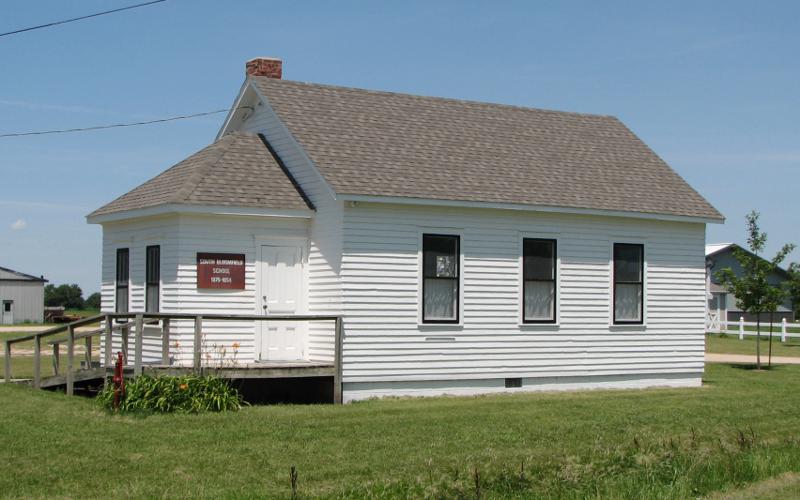 South Bloomfield School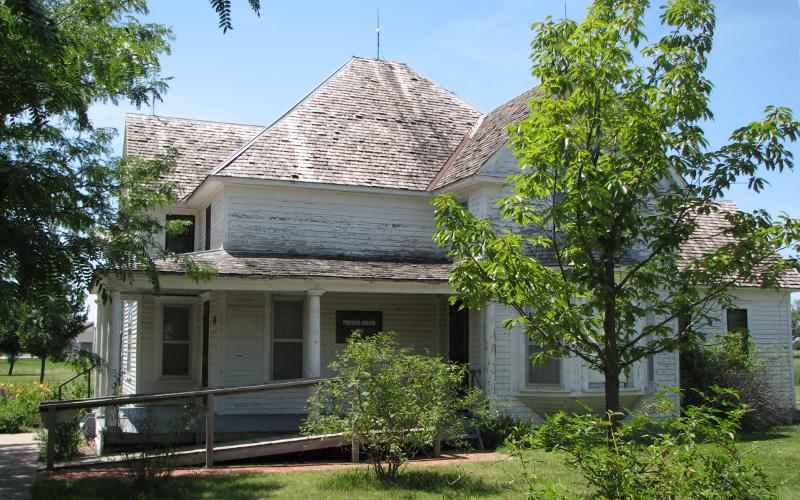 Friesen House (1911)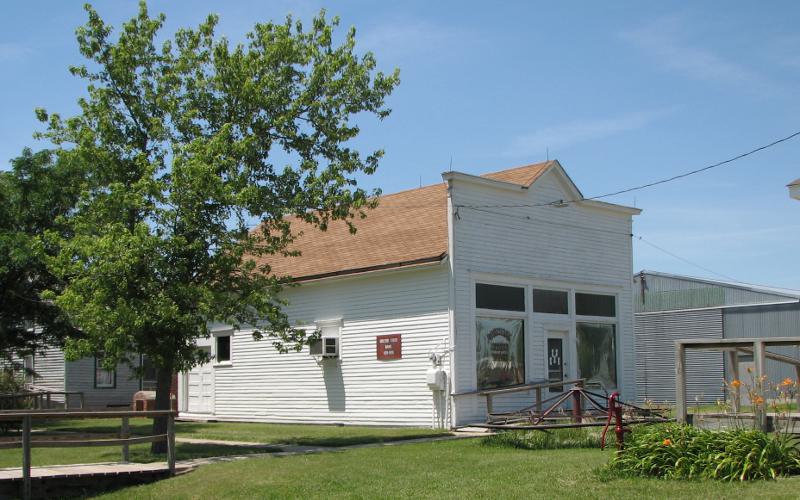 Goessel State Bank (1910) - displays artifacts from past Goessel businesses.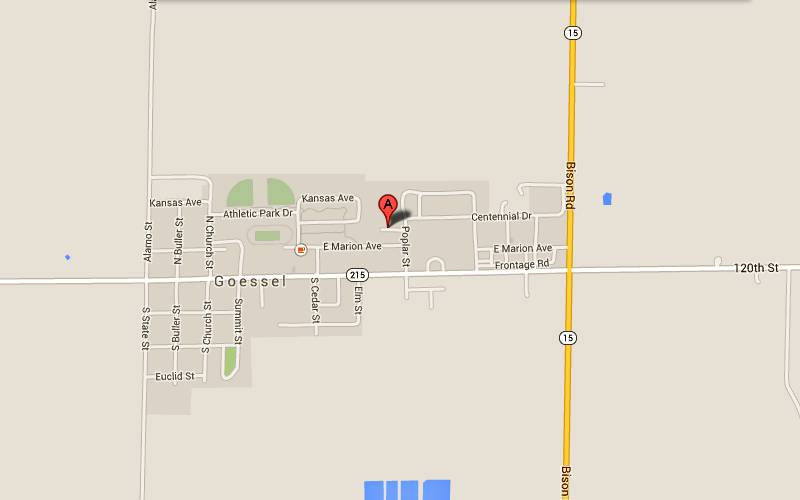 Mennonite Heritage Museum Map
more Mennonite history at Kauffman Museum in North Newton, Kansas
and the Mennonite Heritage Museum in Hillsboro, Kansas
copyright 2007-2021 by Keith Stokes