Mennonite Settlement Museum
508 Memorial Drive
Hillsboro, Kansas 67063
(620) 947-3775

Thursday - Saturday: 9AM - Noon
Thursday & Friday 1PM - 3PM
Tours gladly given at other times
Call for an appointment

Admission $5.00 Students $3.00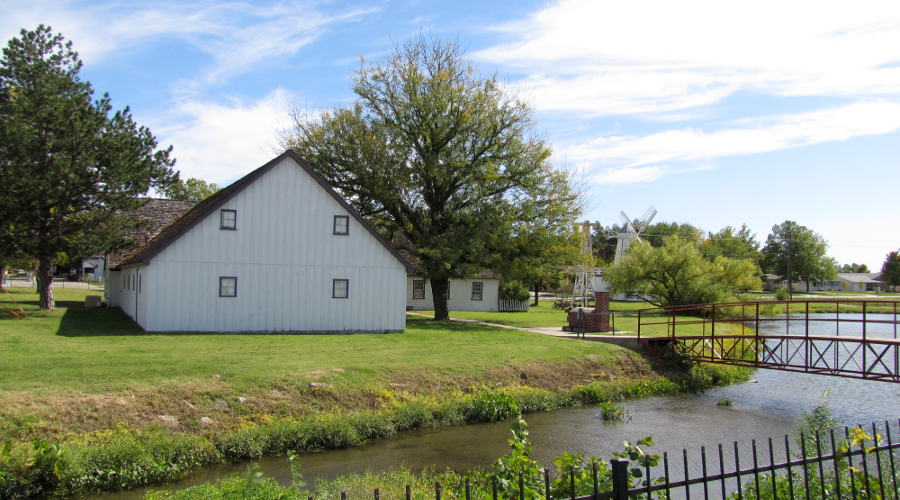 Mennonite Settlement Museum - Hillsboro, Kansas
Hillsboro, Kansas was one of 14 central Kansas communities established in the 1870s by Russian and Polish Mennonites. The Mennonite Settlement Museum is a city run museum complex devoted to that regional Mennonite heritage. The complex consists of a small museum & gift shop, the Pioneer Adobe House, Friesen Dutch Windmill, and Kreutziger School House.
The largest structure is the Pioneer Adobe House, which was moved to this site in 1958. It was built from air dried clay & straw adobe bricks by Peter and Anna Loewen in 1876 and the tour explains the eastern European roots of the architecture. The Loewens already had 10 children at the time of their arrival and the 11th was born before the end of the year. The home is filled with period furnishings, but only a few pieces belonged to the Loewens.
The attached barn had been torn down prior to moving the house, but has been reconstructed. It provides additional museum space, with implements, tools, a hand carved miniature farm and a display of dowry chests, which served as trunks which carried the immigrant's possessions to the new world. They were often the only piece of furniture brought with them from Europe.
Kreutziger School House was a one room school house near Canada, Kansas which operated from 1886 until 1960. It was moved to this site a few years later when the water filling the new Marion Reservoir rose toward it. The school is furnished as it might have been in the 1890s.
The Friesen Dutch Windmill is a 1994 reconstruction of of an 1876 gristmill built by Jacob Friesen in Gnadenau, south of Hillsboro. Tabor College professor Richard Wall built this replica using original construction methods and materials. The mill is functional and we will try to be there if they decide to operate it again.
Hillsboro Museums also operates the William F. Schaeffler House Museum about a mile away and tours of the 1909 Edwardian, Queen Anne style home can also be arranged through the phone number above.
Touring the museum complex took almost an hour. Allow an additional half hour if you visit the Schaeffler House.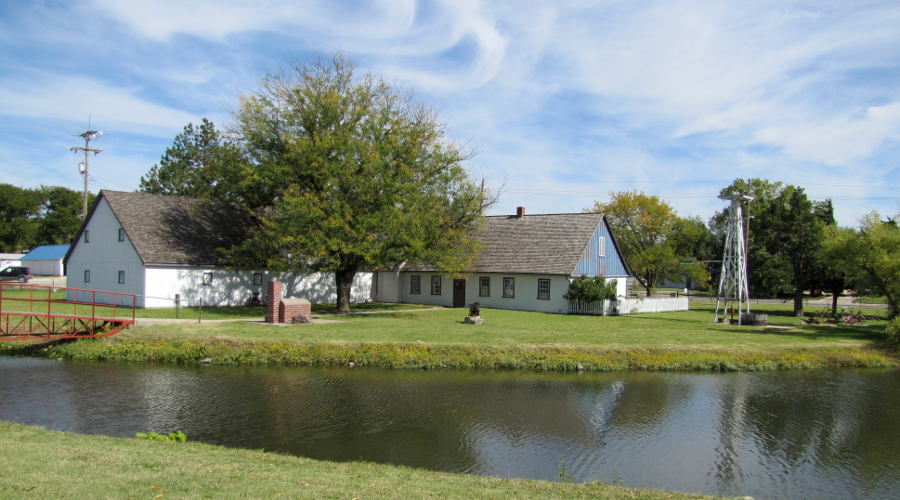 Pioneer Adobe House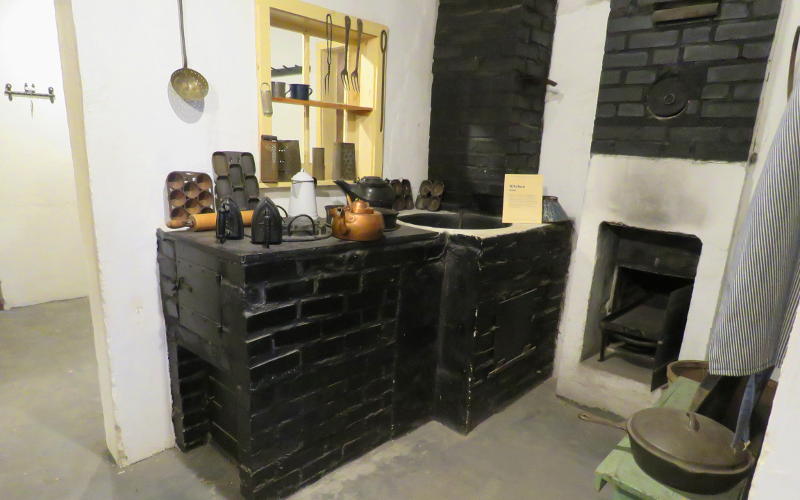 Pioneer Adobe House kitchen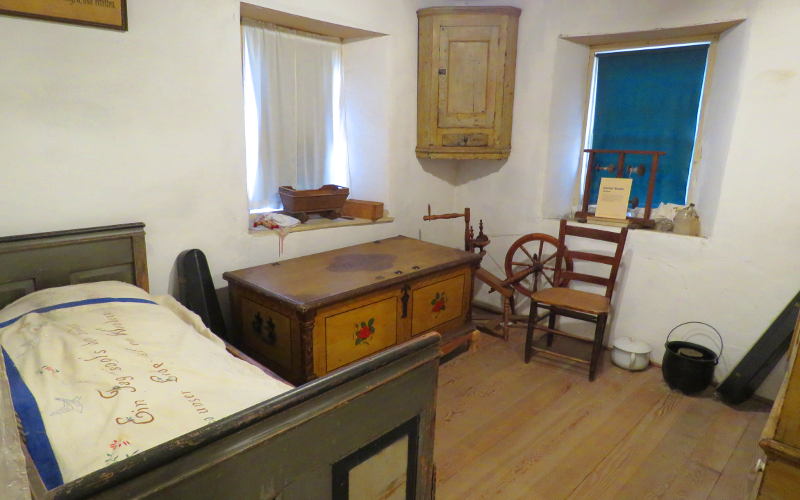 Pioneer Adobe House bedroom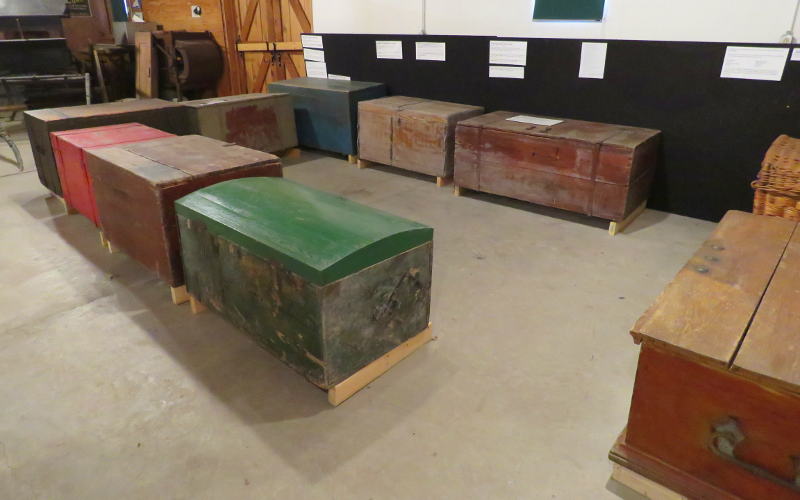 19th Century dowry chests or trunks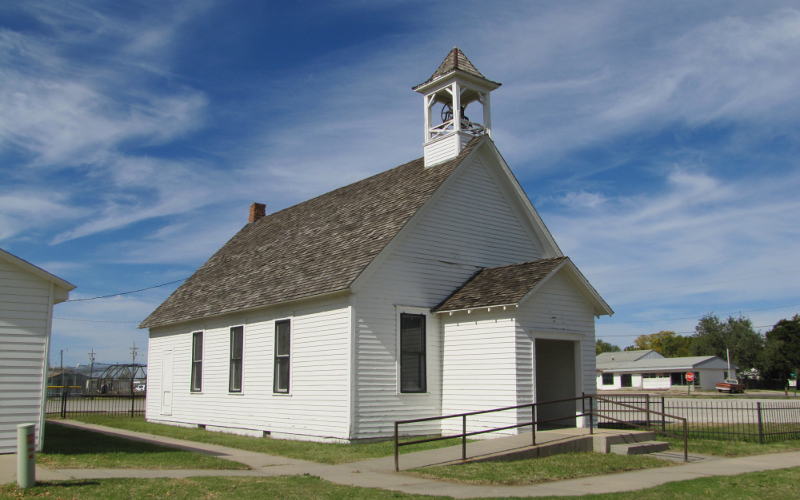 Kreutziger School House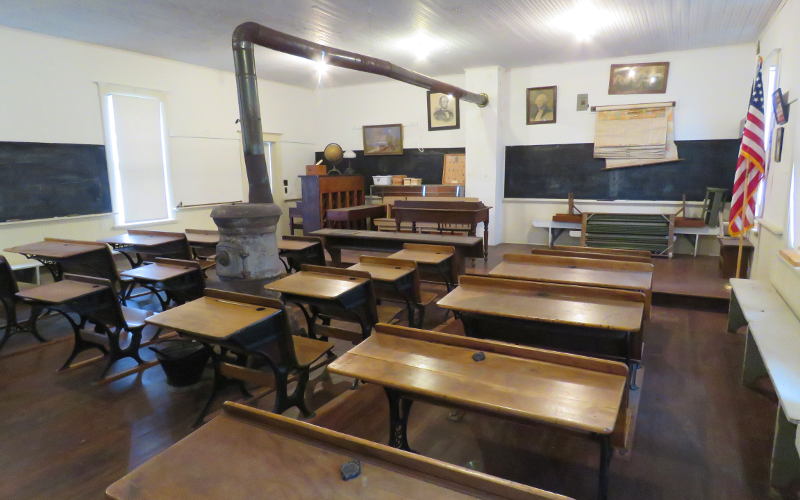 Kreutziger School House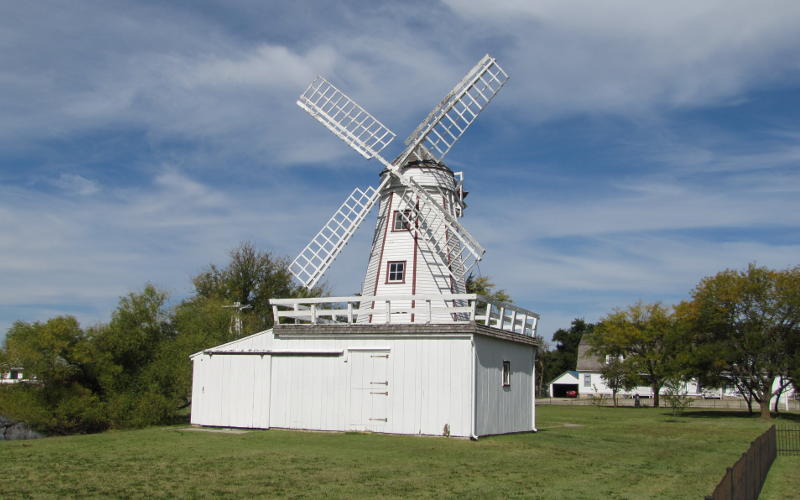 1994 replica Dutch windmill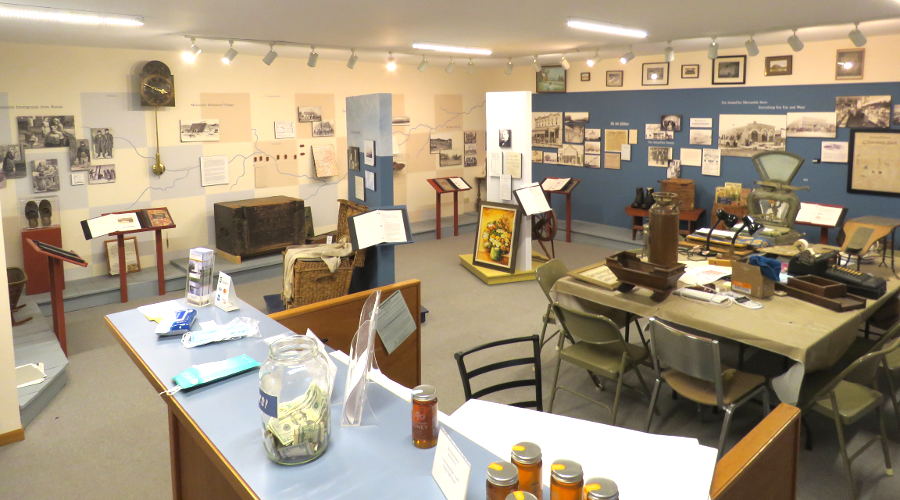 Museum and and admission desk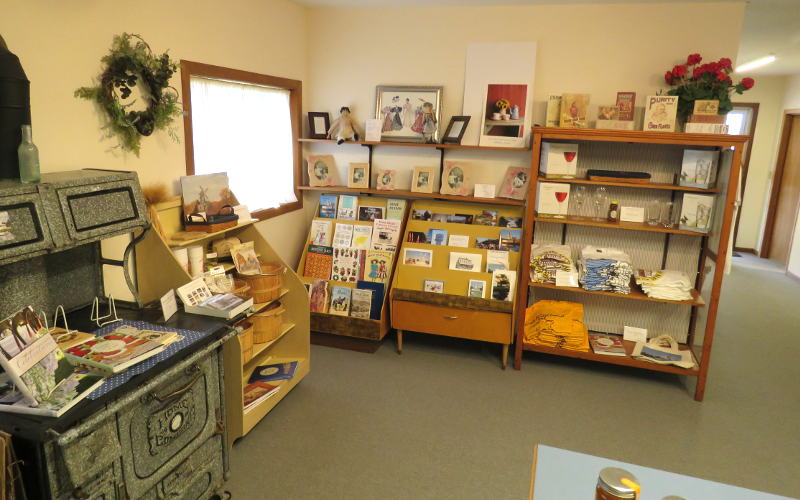 Museum gift shop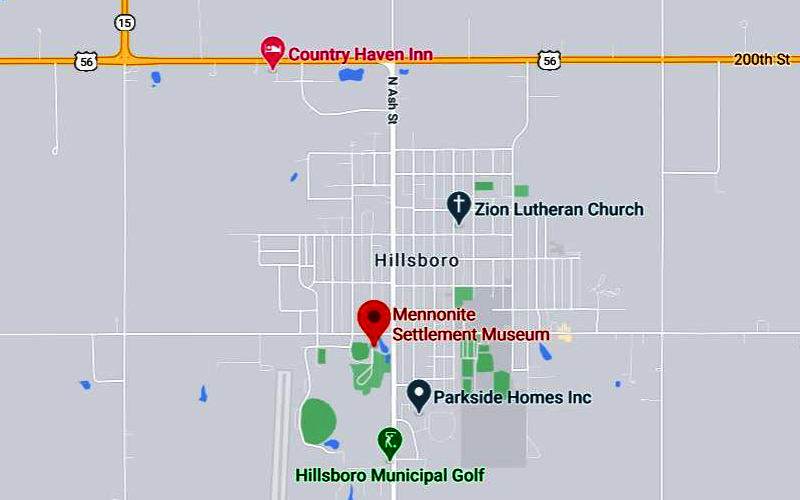 Mennonite Settlement Museum Map
Mennonite Heritage & Agricultural Museum - Goessel, Kansas
Kansas Attractions Kansas Travel & Tourism Home
copyright 2011-2021 by Keith Stokes