Miller's Park Sculptures

317 E 2nd Street
Lucas, Kansas 67648
(785) 525-6395

Free
Open any time, but unlighted

]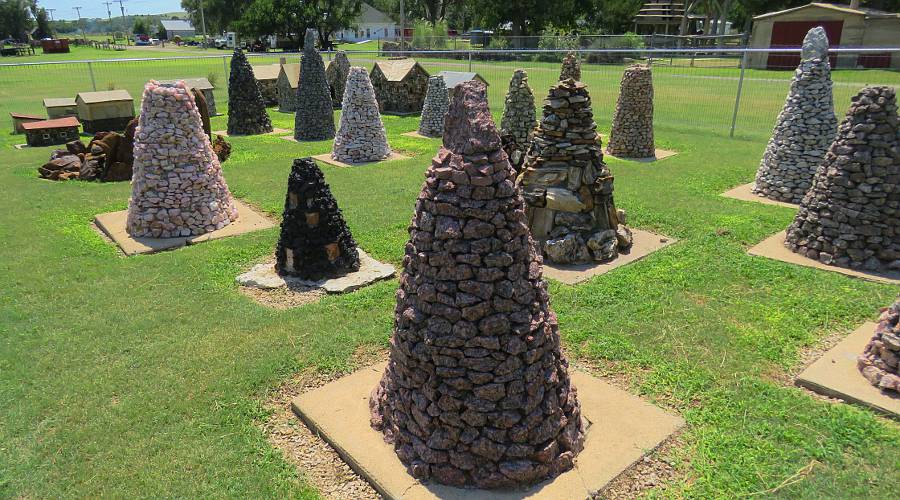 Miller's Park Sculptures - Lucas, Kansas
One of the newer quirky attractions in the neat little community of Lucas, Kansas, is Miller's Park Sculptures.
Roy and Clara Miller began building a rest stop on Kansas Highway 18 in 1921. Starting in 1932, they added a rock garden and miniature buildings using rocks and shells they brought home from their travels and until the 1960s, travelers stopping at Miller's Park found rock & concrete sculptures, fresh water, cabins, a playground and picnic tables.
The property was sold in 1969 and the rock sculptures were moved to Hays, Kansas where they were called Frontier Village. Frontier Village had a much shorter life and for over 40 years the Miller's Park sculptures sat ignored in a field near Hays.
The Kohler Foundation, which has worked to save grassroots art many places, joined with local volunteers to preserve the surviving 45 pieces and return them to a new Miller's Park in Lucas. In November 2013, the Kohler Foundation passed stewardship of Miller's Park to the Friends of S.P. Dinsmoor's Garden of Eden.
The rock & shell hills and buildings are preserved in two fenced off plots, just east of the Garden of Eden. Perhaps in time, signs will be added telling more about the buildings and mountains represented.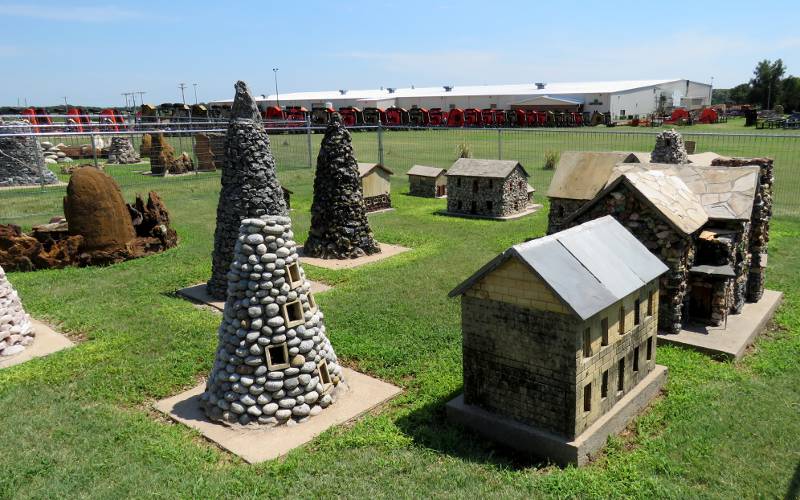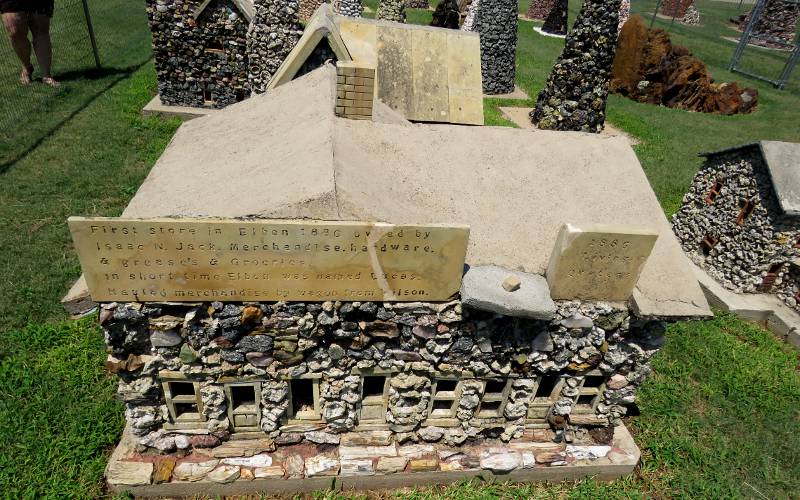 "First store in Elbon 1886 owned by Isaac N. Jack. Merchandise. hardware. & grease's & Groceries.
In short time Elbon was named Lucas. Hauled merchandise by wagon from Wilson."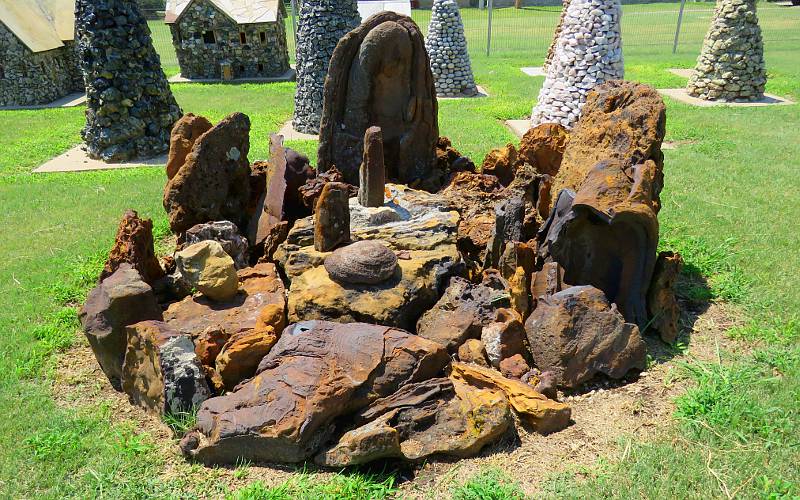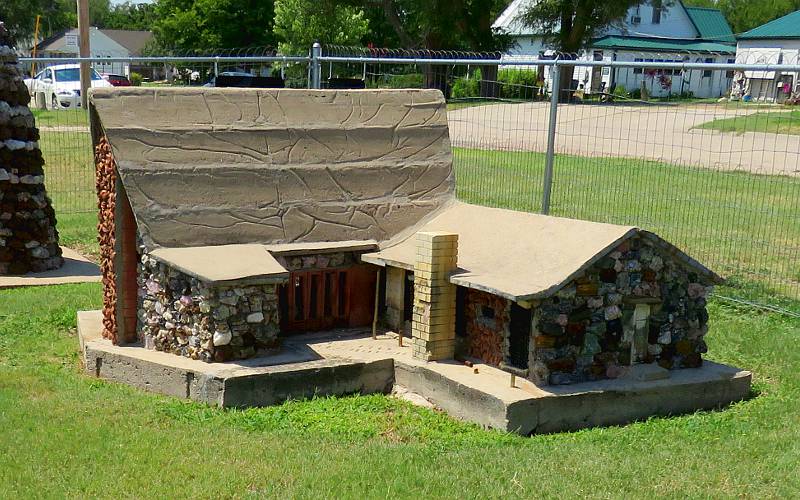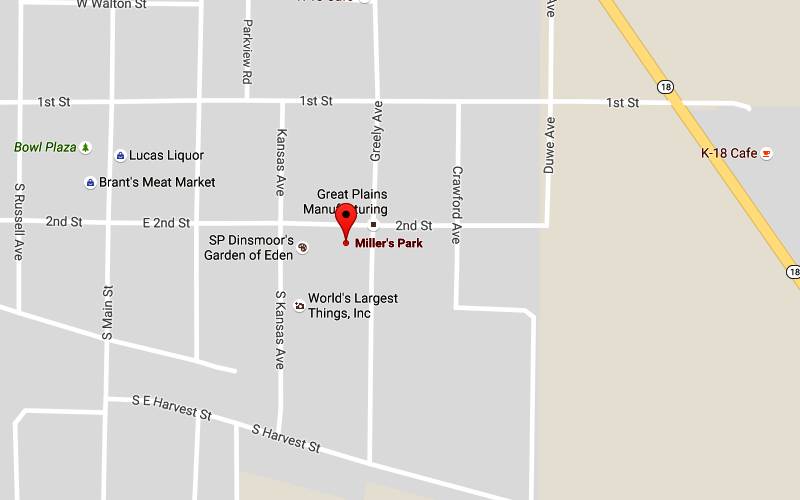 Miller's Park Map
More Lucas Attractions
Kansas Attractions Kansas Travel & Tourism Home
copyright 2016-2019 by Keith Stokes