Canstruction Kansas City

Oak Park Mall
11149 W 95th Street
Overland Park, Kansas 66214
(877) 353-6639

2021 is Construction at Home
with no public display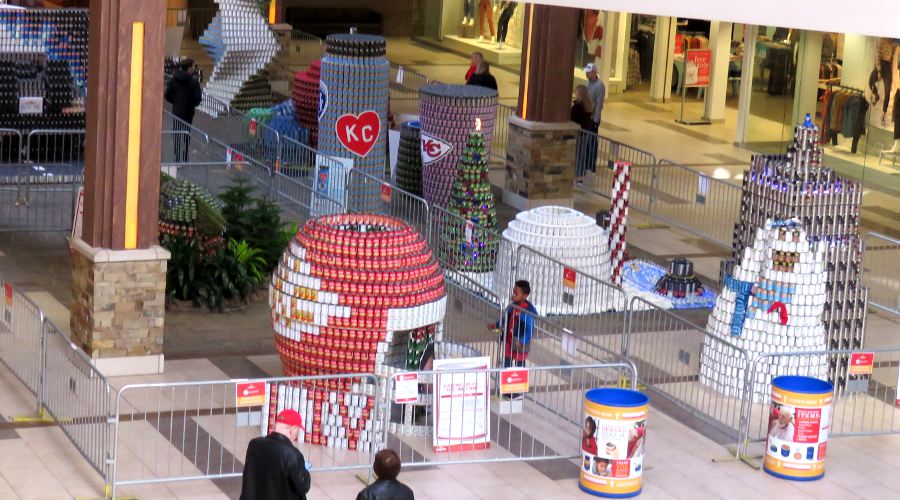 Canstruction Kansas City - Oak Park Mall
For 2021, it will be Canstruction At Home. There are no displays in the Oak Park Mall.
Canstruction Kansas City is an annual event to benefit Harvesters - The Community Food Bank in Kansas City. Teams create art from nonperishable food and the art is displayed at Oak Park Mall in Overland Park, Kansas. When the exhibit closes, the cans, bottles and boxes are donated to Harvesters. Additional food contributions are invited as well as online cash contributions while voting for your favorite Canstruction. This is the 19th year of the event.
Canstruction Kansas City raises hunger awareness in the Kansas City are while benefiting Harvesters. Each year, Canstruction teams use 40-50,000 pounds of food.
Harvesters also has a Topeka office and Canstruction Topeka was held at The Mall in Fairlawn Plaza in Topeka on October 26 - December 18, 2019. Canstruction events are held nationwide and the first official Canstruction Competition was in New York, NY on November 13, 1993.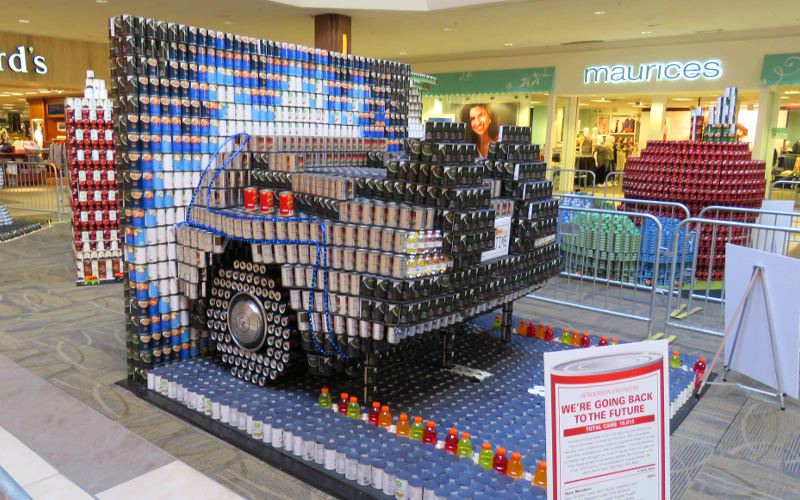 "We're Going Back to the Future" by Henderson Engineers (Total cans 10,012)
Most Cans Award and Best Original Design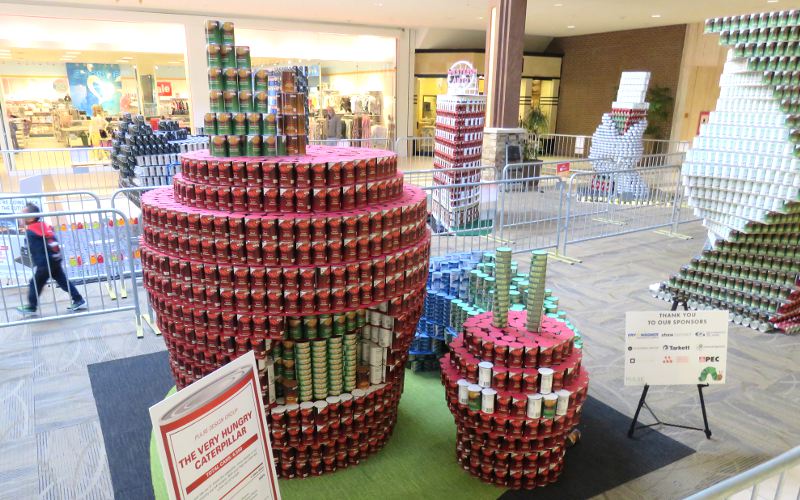 "The Very Hungry Caterpillar" by Pulse Design Group (Total cans 6,550)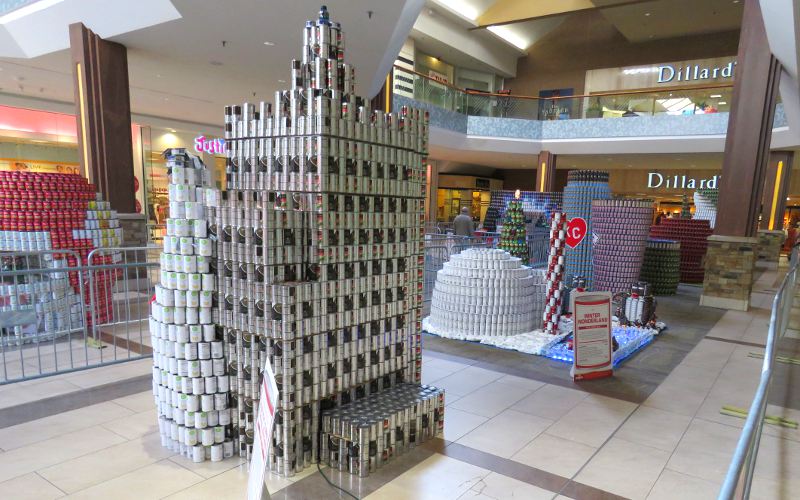 "Stay-Puft Climbs the P&L Building" by studioNorth Architecture (Total cans 7,501)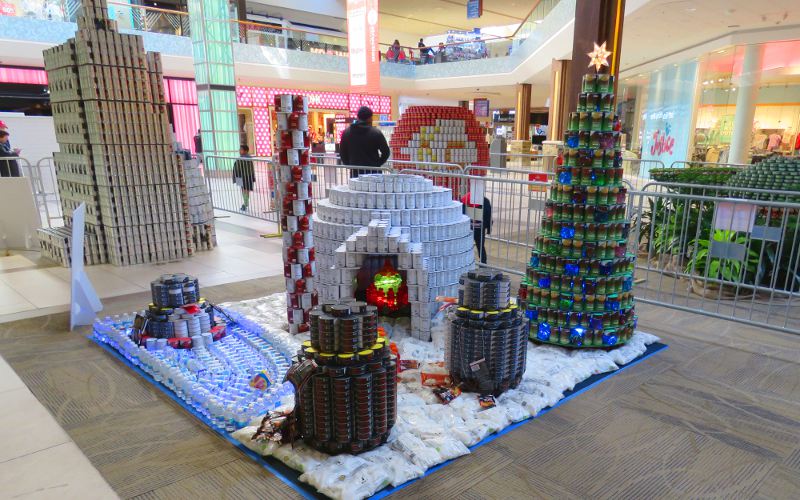 "Winter Wonderland" by CRB (Total cans 2,633)
Best Meal Award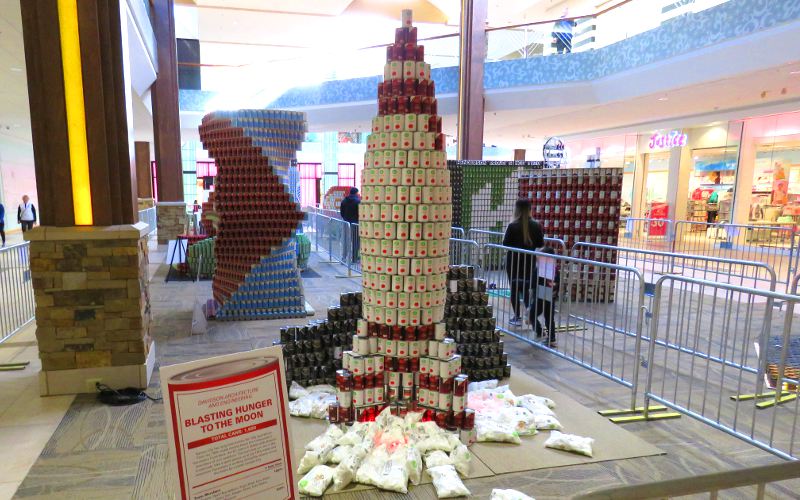 "Blasting Hunger to the Moon" by Davidson Architecture and Engineering (Total cans 1,600)
Best Use of Labels Award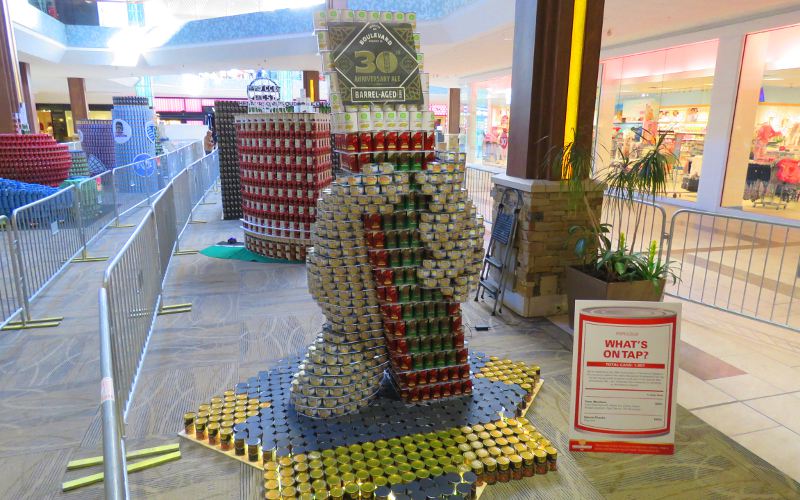 : "What's on Tap?" by Populous
Structural Ingenuity Award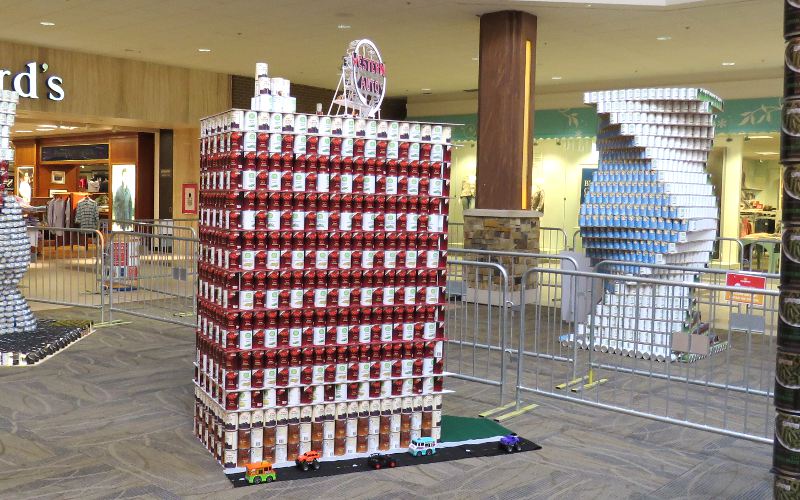 "Western Auto Building" by JCCC CSI-Student Chapter "Twist Out Hunger" by ACI Boland Architects (total Cans 3,380)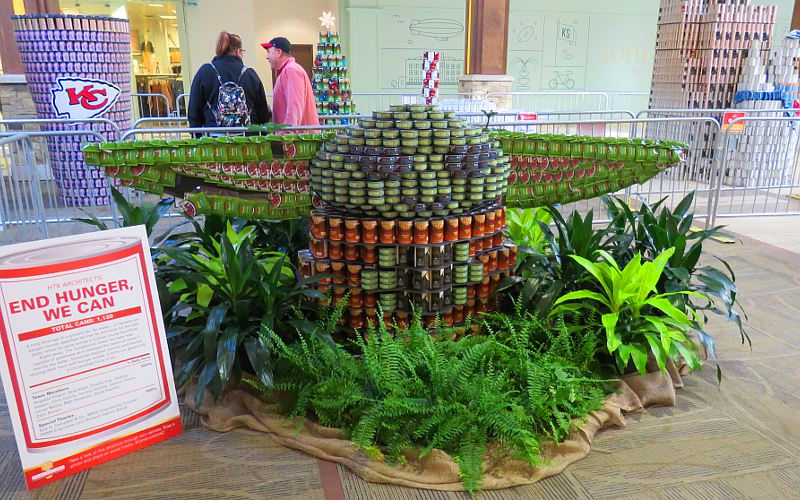 "End Hunger, We CAN!" by HTK Architects (Total cans 1,120)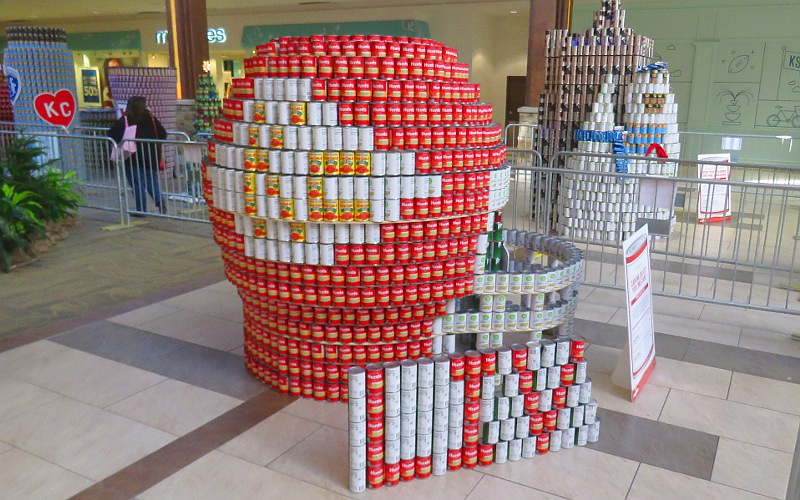 "CAN We Do It? Yes, We CAN!" by DLR Group (Total cans 5,836)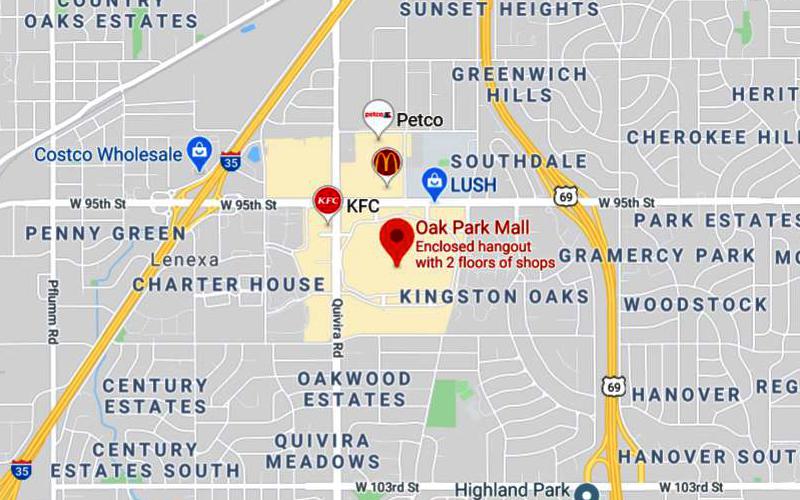 Canstruction Kansas City Map
Oak Park Mall
Kansas Restaurants Kansas Travel & Tourism Home
copyright 2020-2021 by Keith Stokes