The Museum
at Rolling Hills Wildlife Adventure

625 N Hedville Rd
Salina, Kansas 67401
(785) 827-9488

Museum admission includes the Rolling Hills Zoo
Adults : $13.95 Age 3 - 12: $7
Age 65+ $12.95
open 362 days a year


Animatronic snake charmer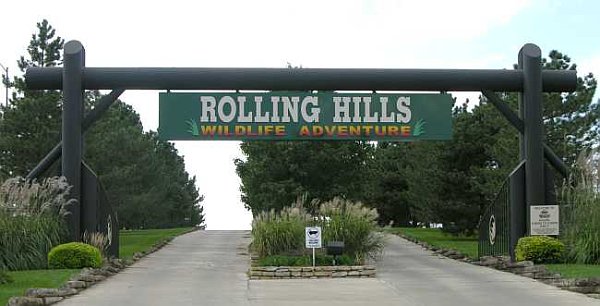 Rolling Hills Wildlife Adventure
Rolling Hills Wildlife Adventure's 64,000 square foot museum off I-70 west of Salina, Kansas takes visitors around the world to experience seven unique regions from the arctic to the rain forest. The exhibits are a bit heavy to trophy animals in combat, and many of the animal gatherings are not realistic, but the settings and animals are attractive.
A highlight is the way the relationship and interaction between man and the animals is told by high quality, animatronic human robots representing the people of the various regions.
In addition to the exhibits, the Rolling Hills Wildlife Adventure museum includes a 360º virtual 3-D ADM Theater, hands on education center, 2,000 square foot Earl Bane Gallery area with rotating exhibits, and the Elephant's Trunk gift shop.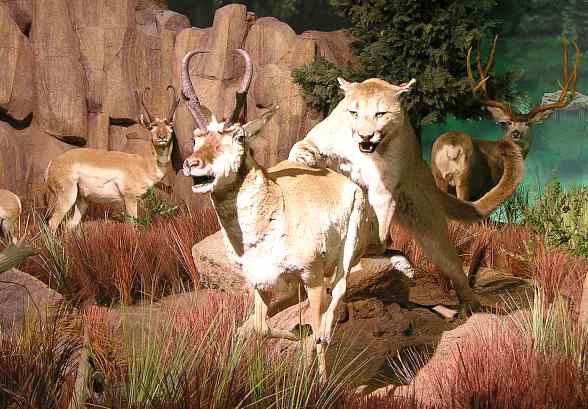 A cougar pulls down a pronghorn in the Southwestern Buttes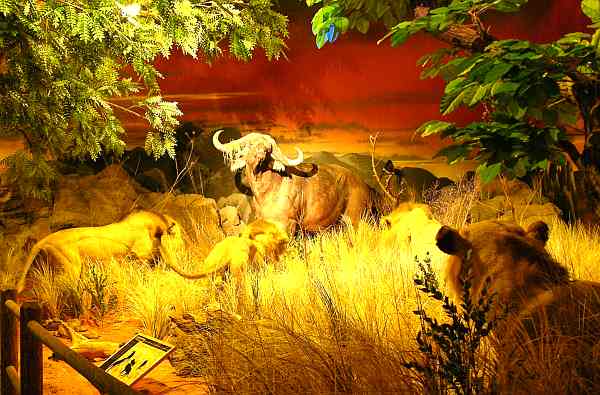 Bachelor Lion pride surrounds a cape buffalo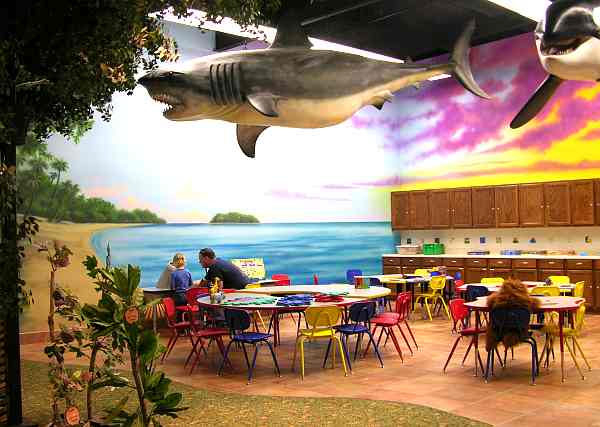 Helen L. Graves Hideaway Hollow education center with interactive ways to explore and learn about animals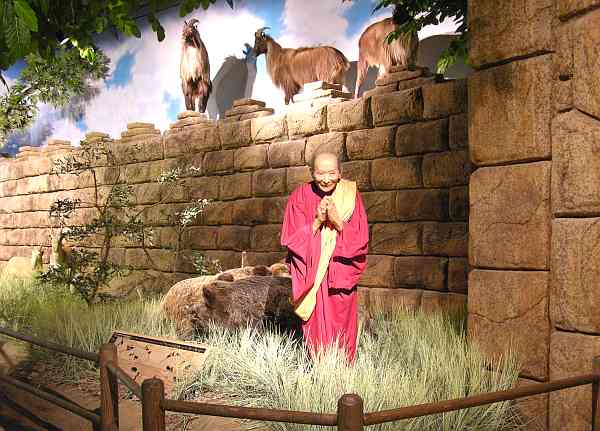 Animatronic Chinese monk welcomes visitors to the Far East.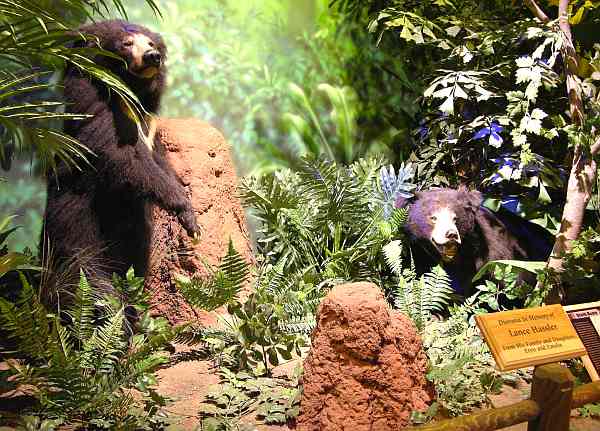 Sloth bears

Rolling Hills Zoo Map Rolling Hills web site
Kansas Attractions Kansas Travel & Tourism Home
copyright 2006-2017 by Keith Stokes