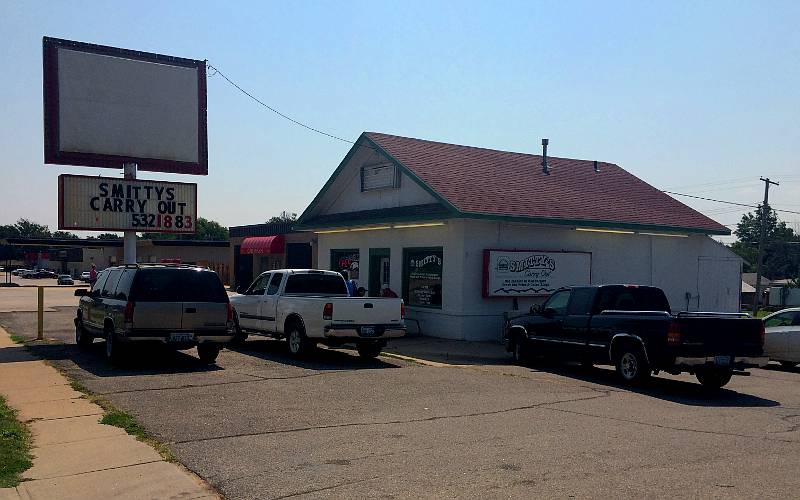 Smitty's Carry Out - Kingman, Kansas
Following the release of our 2015 list of Best Burgers in Kansas, several places were recommended to us. We have visited several of those restaurants and although some of them may make it onto our list of Unique Kansas Restaurants, Smitty's Carry Out in Kingman is the first of those places which is likely to be on the next list.
Smitty's Carry Out serves great burgers. They don't ask how you want them cooked and they all come well done, but they are juicy and flavorful. The hand formed hamburger patties are 1/3 pound and the options are up to a three patty, one pound sandwich. There is no extra charge for grilled onions.
The house made onion rings are nearly as good, but the fresh cut fries needed a little more frying. They did offer several house made sauces and the Kicking Horse went well with the fries.
On our next meal at Smitty's, I need to try the hand breaded pork tenderloin and house made potato chips.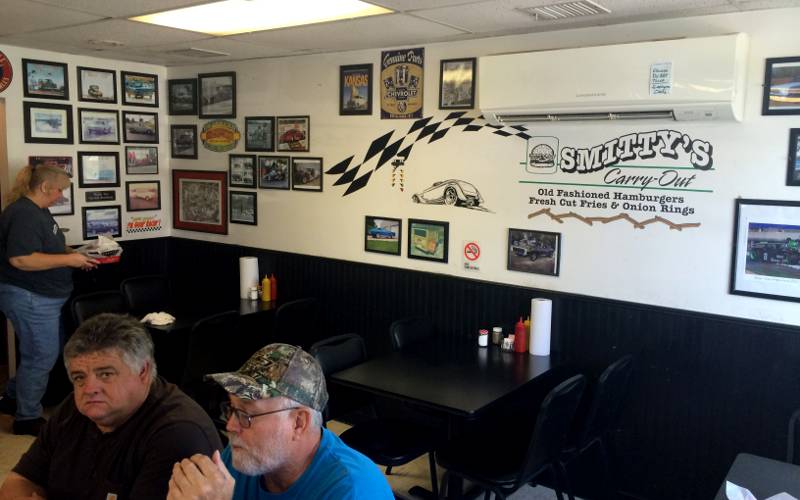 The Smitty's Carry Out dinning room has five tables and there are a couple of picnic tables out front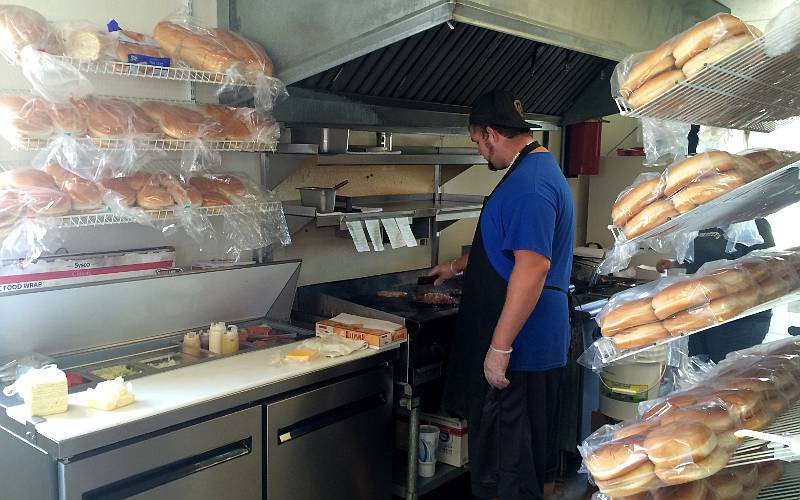 The small kitchen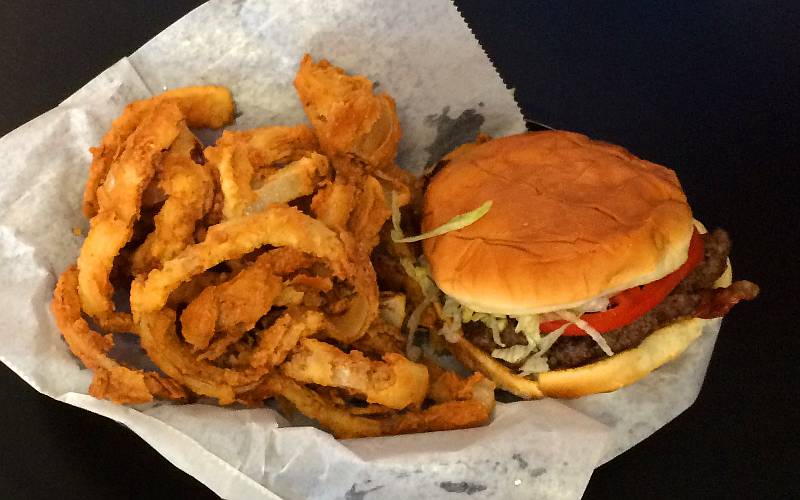 Onion rings and a hickory bacon cheese burger ($8.19 with a medium drink)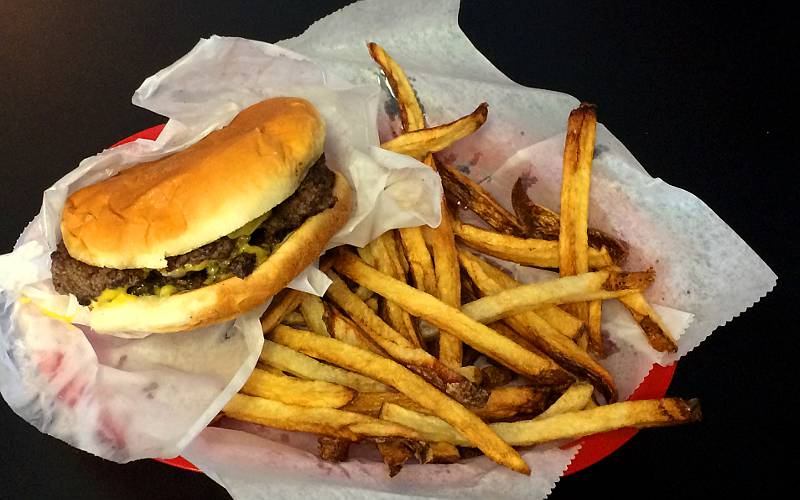 Double cheese burger with fries (8.69 with a medium drink)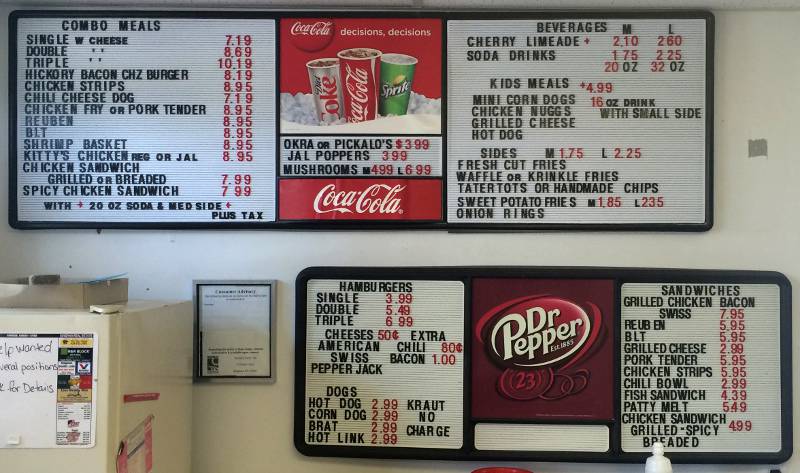 Smitty's Carry Out menu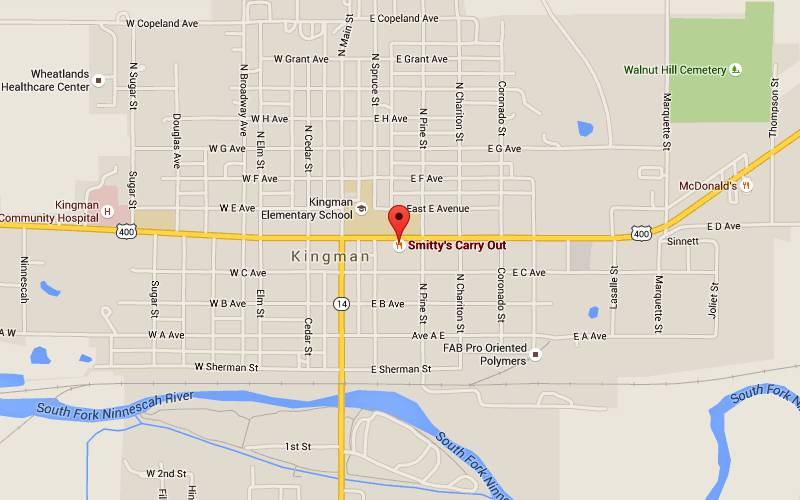 Smitty's Carry Out Map
Unique Kansas Restaurants
Kansas Attractions Kansas Travel & Tourism Home
copyright 2015 by Keith Stokes