1925 Texaco Station
Spring Creek Classics
Wetmore, Kansas 66550
Page 1 Page 2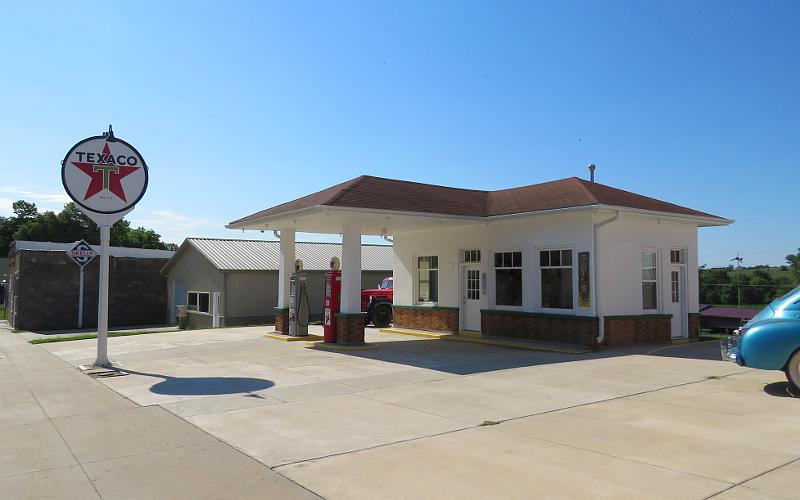 Spring Creek Classics - Wetmore, Kansas
Spring Creek Classics Automobile Museum Tour continued from Page 1:
Bob and June Carson have also restore the adjacent Texaco gas station, which was built in 1925. The classic old gas pumps list prices at 25.9 cents a gallon for Fire Chief Gasoline (regular) and 27.9 cents a gallon for Sky Chief (premium) gasoline.
A vintage 1945 Dodge fuel truck is parked next to the station and the Carsons hope to add a restored wrecker as well.
Continuing down the street, there are two more buildings in the Spring Creek Classics complex. The next building has 10 more classic automobiles and more memorabilia, particularly automobile related toys.
The 4th building had only one vehicle when we visited in July 2018, a 1928 Model T. The rest of the building appears to be accumulating other old artifacts from people around Wetmore and may be the start of a community historic museum
There are two more classic old service stations to see less than 2 blocks away, that are not part of the museum. An old Sinclair Station which belongs to the Carsons and an old Standard gas station. Their locations are marked on the map below.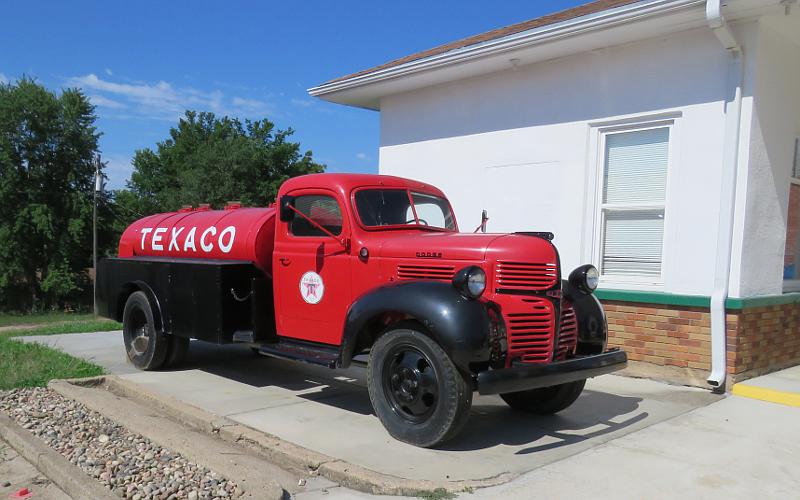 1945 petroleum delivery truck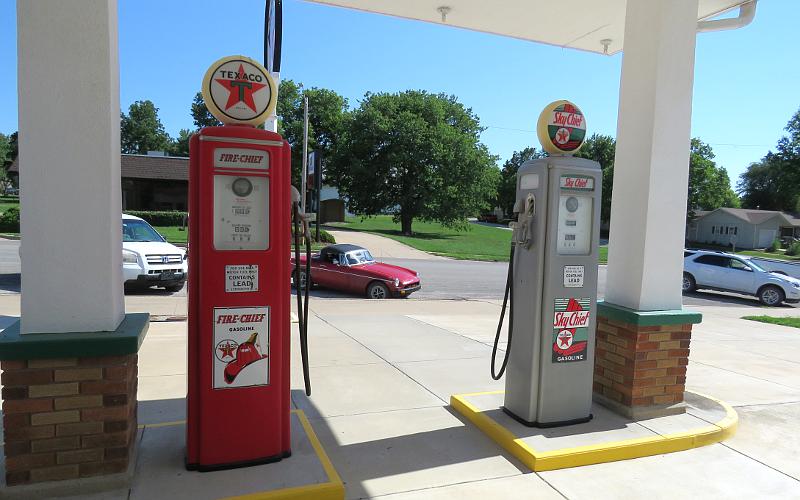 Fire Chief & Sky Chief gasoline pumps - Texaco introduced Fire Chief gasoline in 1932, & Sky Chief gasoline in 1938.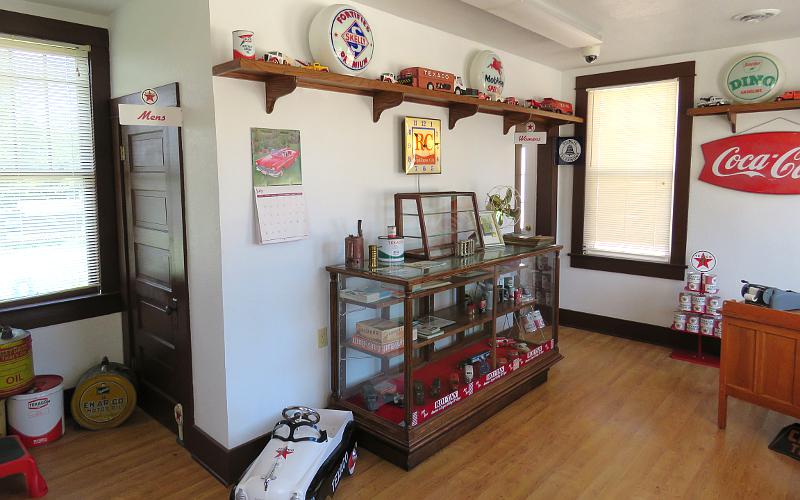 Texaco Service Station Office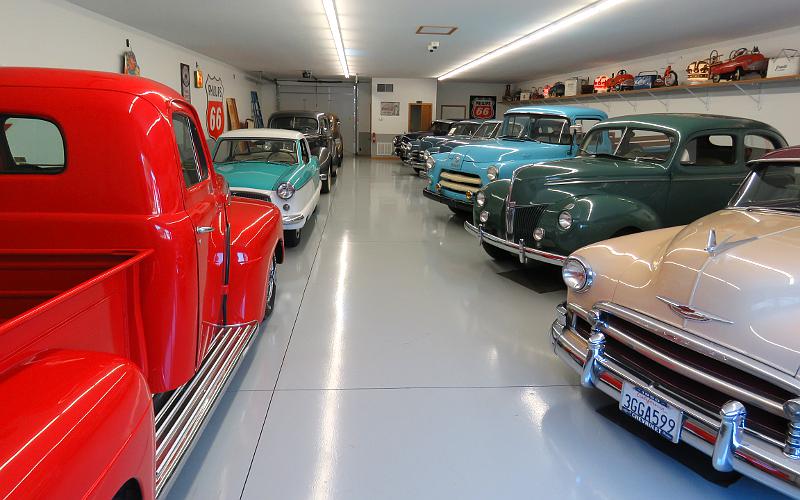 Spring Creek Classics Building 3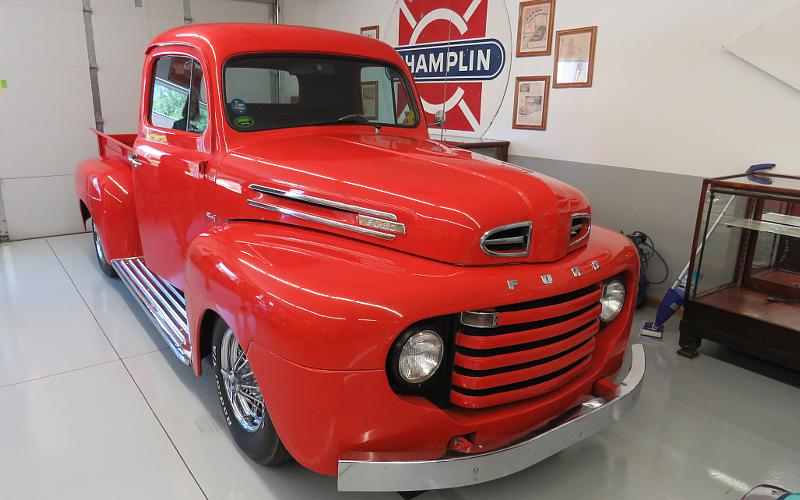 1950 Ford pickup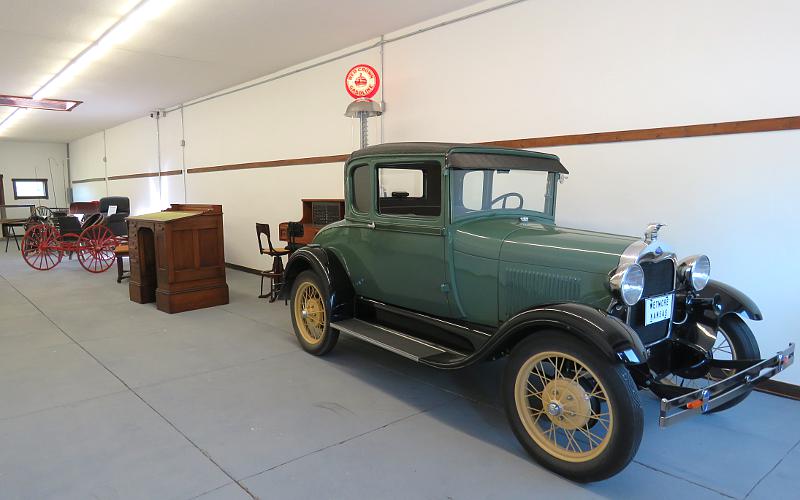 1928 Ford Model A with rumble seat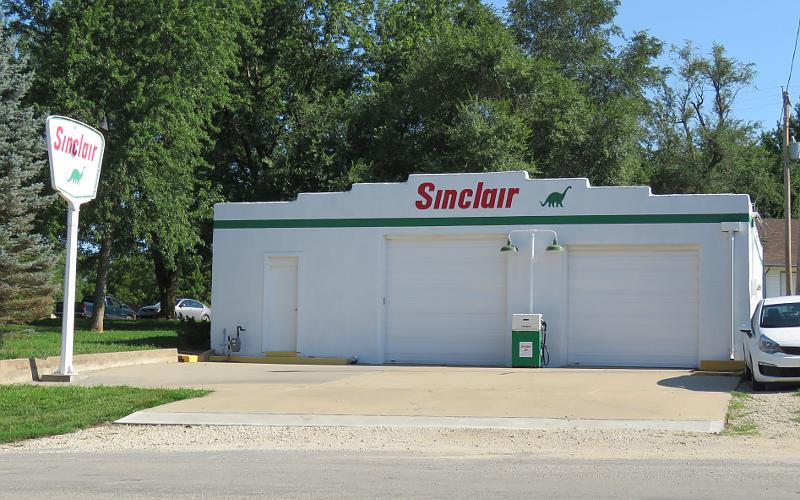 This early 1950s Sinclair service station is used for maintainance by Spring Creek Classics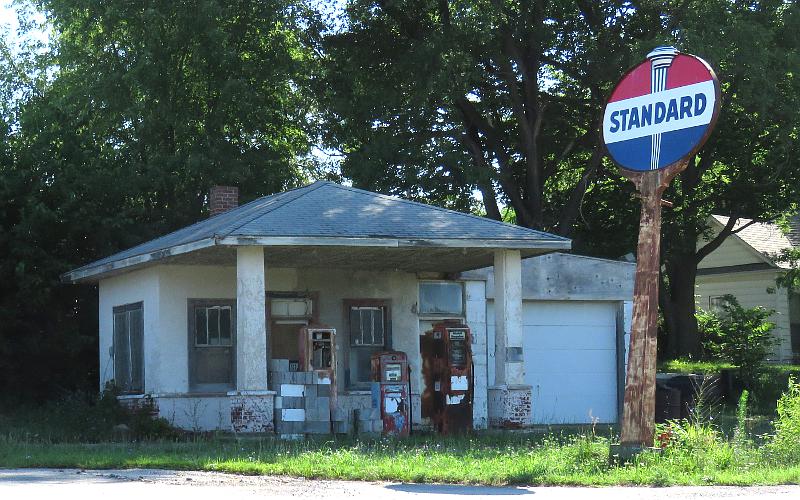 Classic old Standard gas station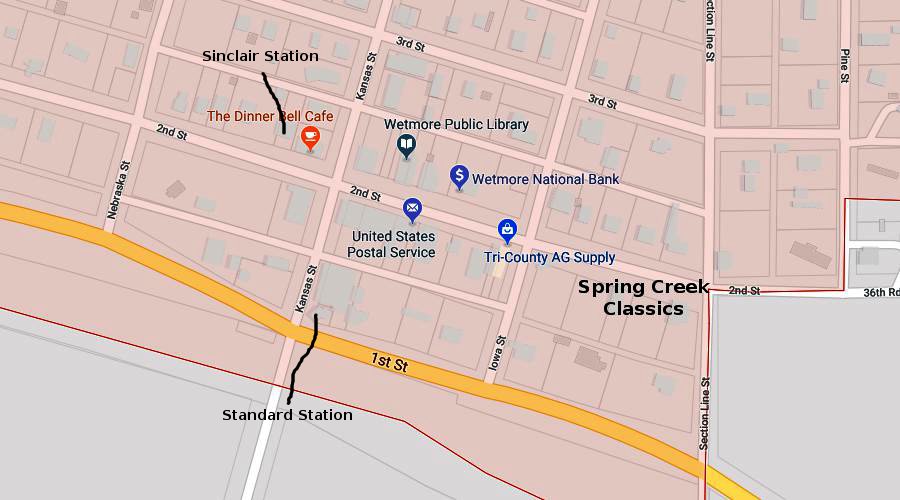 Spring Creek Classics Map
Page 1 Page 2
Grandpa's Old Ford Garage 55 Model T Fords cross Kansas
Kansas Attractions Kansas Travel & Tourism Home
copyright 2018 by Keith Stokes