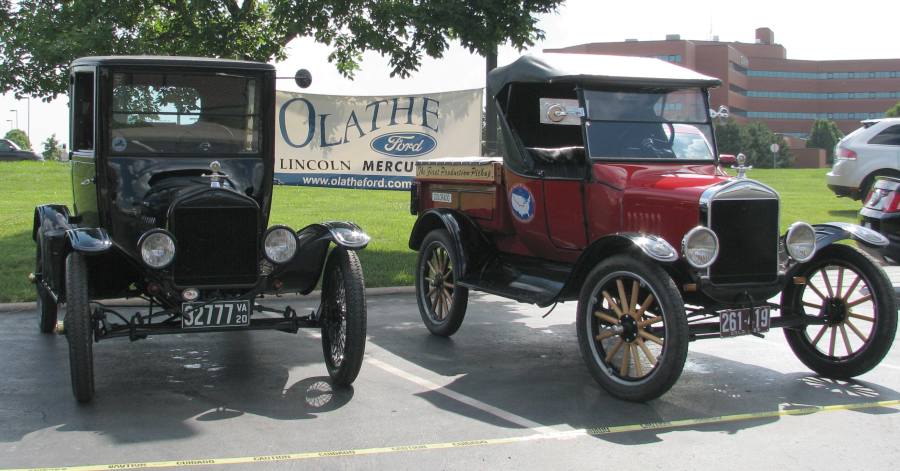 Two of the first Model Ts to arrive at the Olathe Holiday Inn on June 24, 2009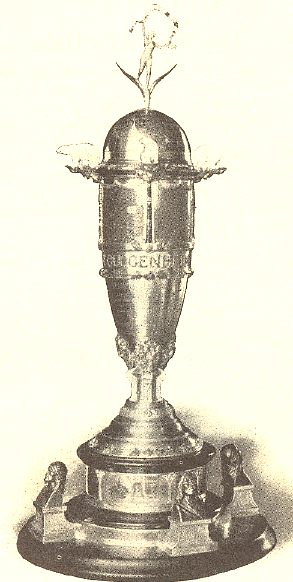 The 2009 Ocean to Ocean Tour retraced the 4106 mile, 1909 Ocean to Ocean Endurance Contest from New York City to Seattle in which six automobiles competed and the two Model Ts finished first and second. The Model Ts weighed less than a thousand pounds and competed with four heavy-weight cars; the Stearns, Acme, Shawmut and Itala; which weighed from 3500-4600 pounds.
The 55 Model Ts (representing the 50 states and 5 overseas entries) took a month to follow (mostly) the same route as 1909. The winning car in the original race, Henry Ford Model T #2, completed the route in 23 days, and today's Model Ts will spend 23 days traveling, but will have a few layover days to rest and see the states along the route. The model Ts in today's Ocean to Ocean tour vary slightly in age, having been manufactured from 1909 to 1927.
The 2009 Ocean to Ocean Tour began in New York on June 13, 2009 and entered Kansas on Wednesday June 24, coming 240 miles from Hannibal, Missouri that day. Model Ts started arriving at the Olathe Holiday Inn (101 W. 151st Street, Olathe, Kansas) in the late afternoon.
The Model Ts remained in Olathe and were available for viewing until early Friday morning. Olathe Ford Lincoln Mercury assisted with the layover and also displayed new hybrid vehicles.
On Friday, June 26, the Model Ts traveled on 166 miles to Abilene, Kansas. The public was invited to join the drivers for breakfast at the Santa Fe Cafe in Burlingame (198 E. Santa Fe Avenue), where a $10 buffet included meats, fruit, juices, biscuits & gravy and other items. The breakfast buffet was offered all morning.
In Abilene, the Model T drivers toured the Eisenhower Presidential Museum & boyhood home and stayed Friday night at the Abilene Holiday Inn, 110 E. Lafayette.
Saturday's drive was 261 miles to Goodland, Kansas. During the morning, they stopped in Lucas, Kansas, where everyone was invited to photograph the Model T's and tour The Garden of Eden and Grassroots Arts Center. Reduced $5 admissions were offered at both attractions all day on Saturday.
Following a night at the Holiday inn Express, 2631 Enterprise, Goodland, the Ocean to Ocean tour left Kansas headed to Fort Collins, Colorado. The conclusion of the tour was in Seattle, Washington.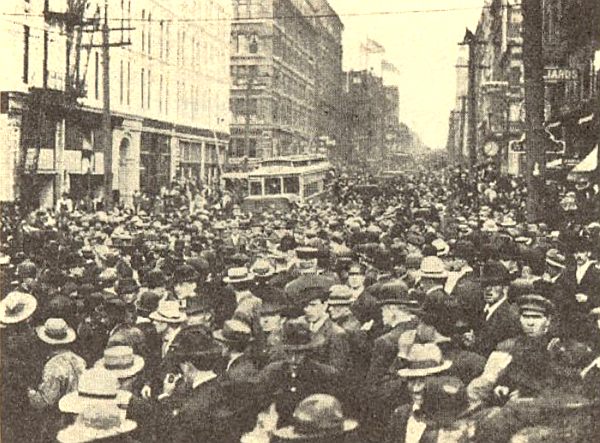 Crowd greeting Model T #2 in Seattle in 1090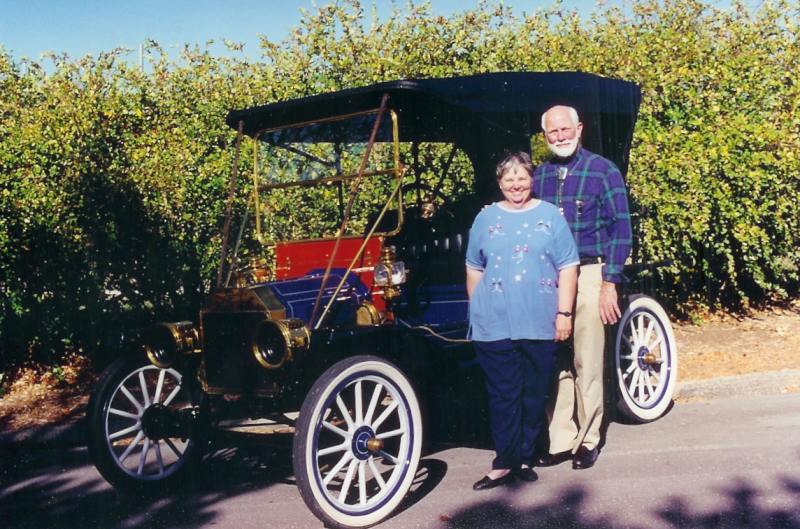 Gary and Carol Hylton are representing Kansas in the Ocean to Ocean tour. Gary organized the Kansas legs of the tour.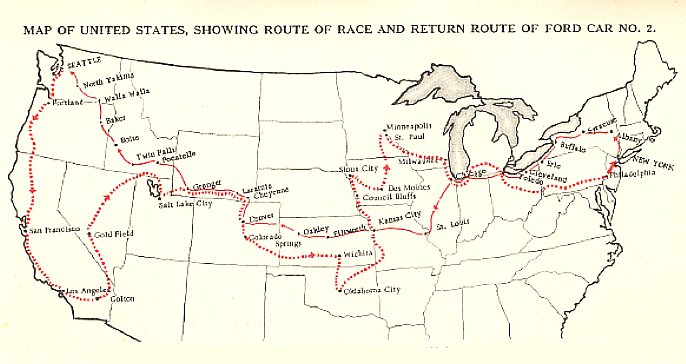 Map of the 1909 Ocean to Ocean Endurance Contest route
Scotty's Classic Car Sales & Museum
Kansas Attractions Kansas Travel & Tourism Home
copyright 2009-2010 by Keith Stokes