Stapleton Oil Well Number 1

Near North Oil Hill Road
El Dorado, Kansas 67042
(316) 321-9333

Free Open all the time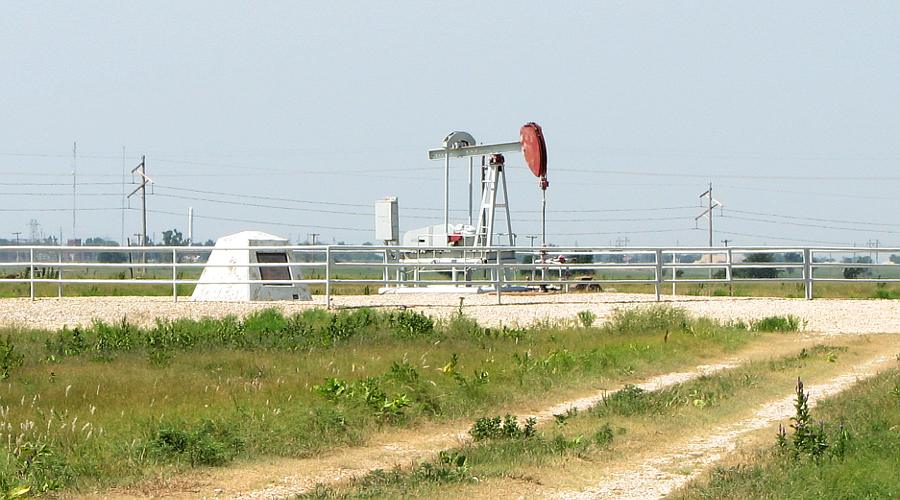 Stapleton #1 Historic Well - El Dorado, Kansas
On October 6, 1915 Stapleton #1 Historic Well was the site of the first oil strike in the El Dorado Oil Field. Over the next few years, El Dorado, Kansas became the center of what for a while was one of the largest producing oil fields in the world. The company boomtown of Oil Hill was built here and by 1919 Butler County had over 1,800 producing oil wells.
The well is named for John Stapleton, who owned the land where the test well was drilled.
While in El Dorado, also visit the combined Kansas Oil Museum & Butler County History Center.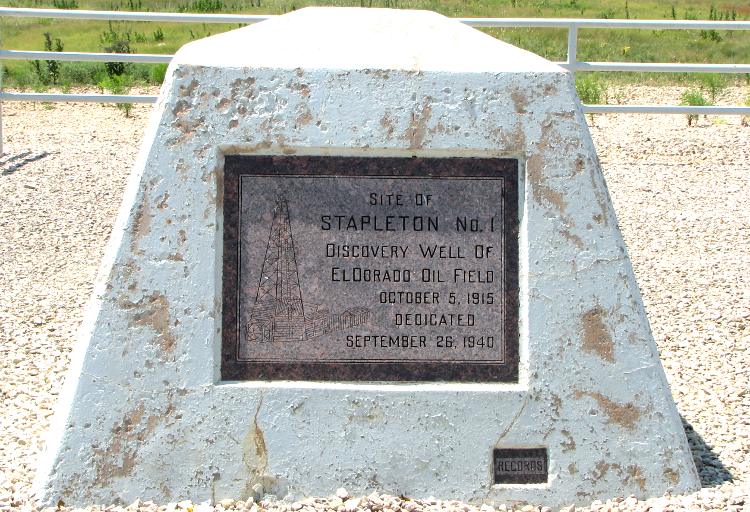 Site of Stapleton No. 1 - Discovery Well of El Dorado Oil Field - October 5, 1915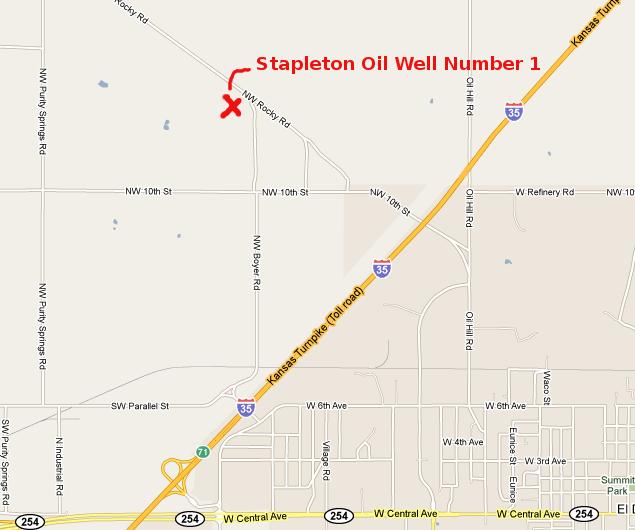 Stapleton Oil Well Number One Map
copyright 2006-2016 by Keith Stokes