St. Joseph's
Catholic Church
202 Main
Liebenthal, Kansas 67553
785/222-3292

Mass
Saturday 4:30 pm (October - April)
Sunday 8:00 am (May - September)
Building often open at other times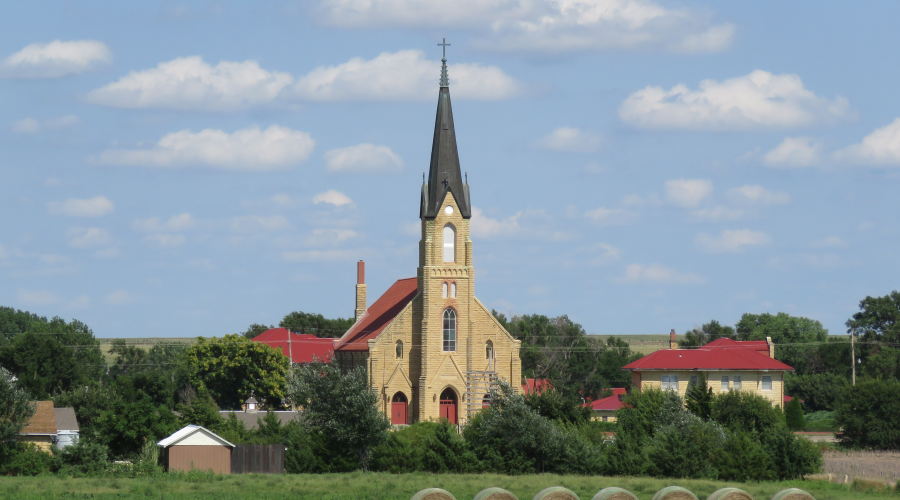 St. Joseph's Church - Liebenthal, Kansas
St. Joseph's Catholic Church in Liebenthal, Kansas was established in 1876 by German speaking Russian immigrants from the Volga region of the Ukraine in Russia. They completed their first church building in 1878, but as the community grew, a larger church was needed.
The present building was designed by the German born church architect, Viktor Klutho, from St. Louis and built by the members of the community from native post rock. The construction took three years and the new church was dedicated on May 28, 1905. St. Joseph's had to be partially rebuilt following fires in the 1920s and 1960s. The interior is less ornate since the second fire. The interior walls were restored and repainted in 2014.
The beautiful structure, with its tall single spire and three arched doorways, stands proud over the Kansas countryside and can be seen for miles around. The traditions and achievements of St. Joseph's Church are celebrated during Liebenfest each August, usually on the third Saturday.
Liebenthal is a community of 100 people, about 15 miles south of Hays, Kansas.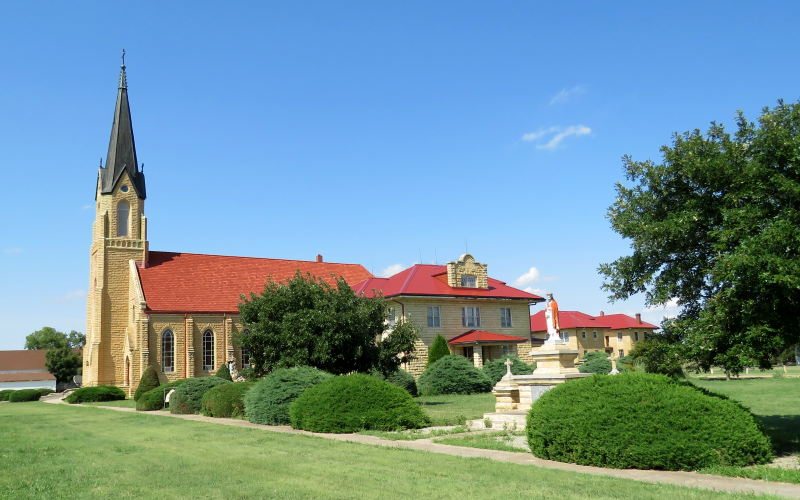 St. Joseph's Church, former rectory and school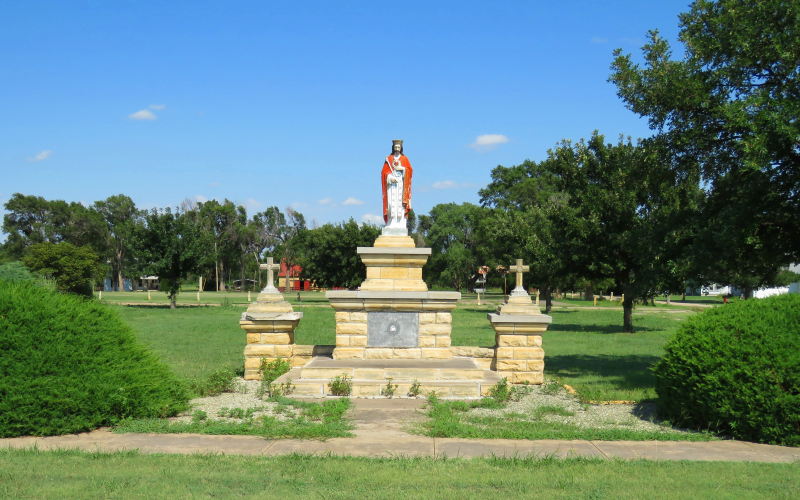 Memorial dedicated in 1932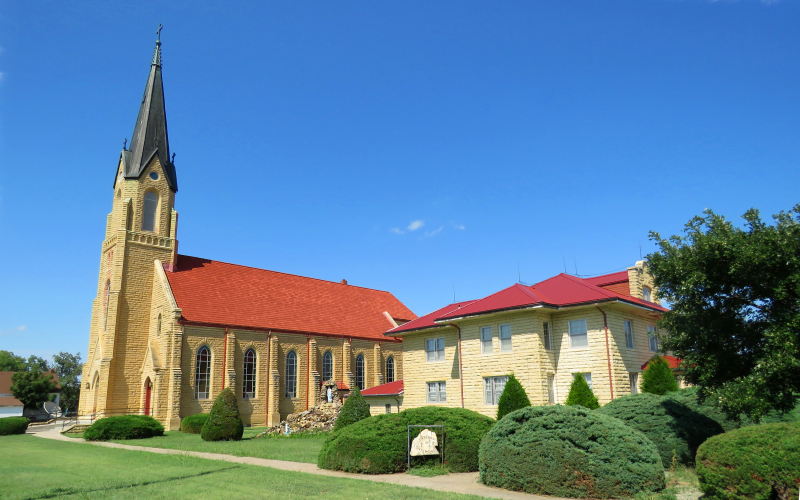 St. Patrick's Church and the Lieben Haus of Contemplation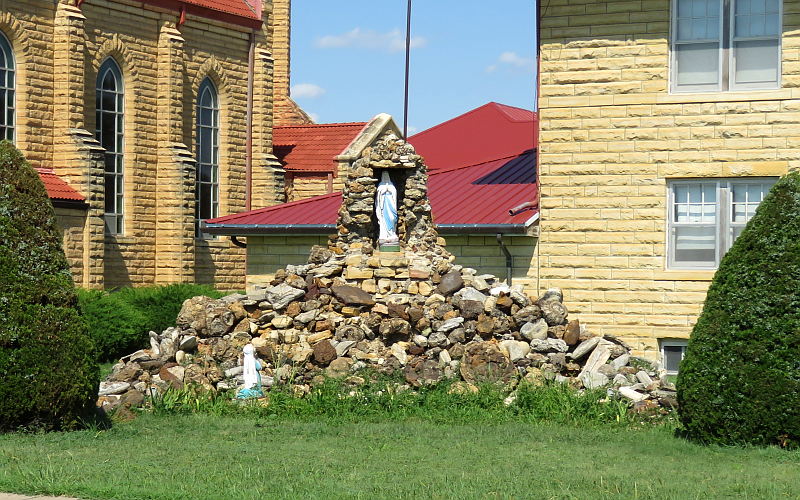 Grotto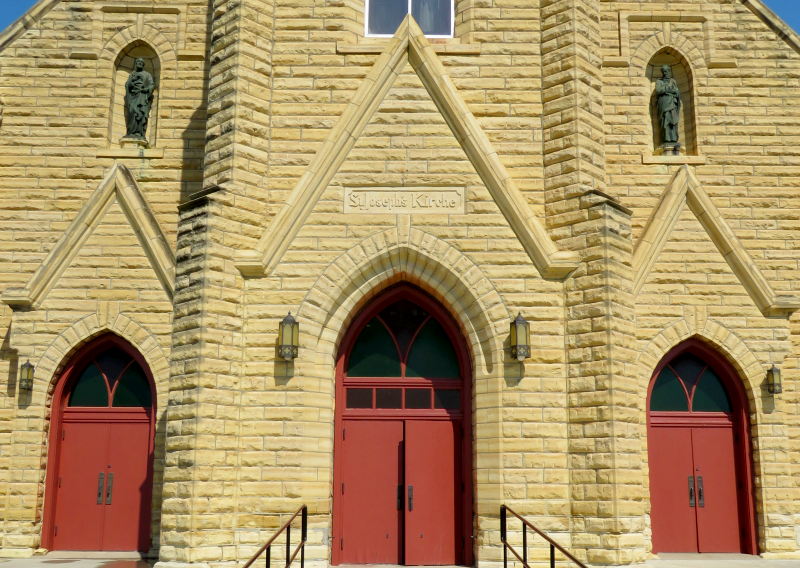 "St. Joseph's Kirche"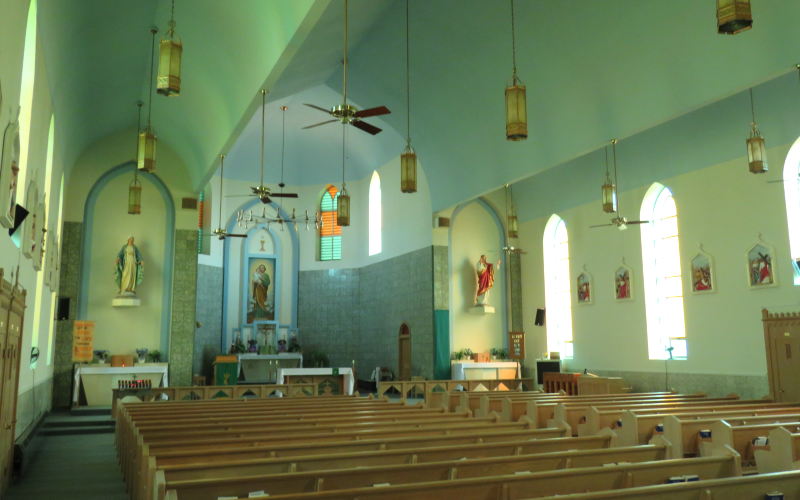 St. Joseph's Church interior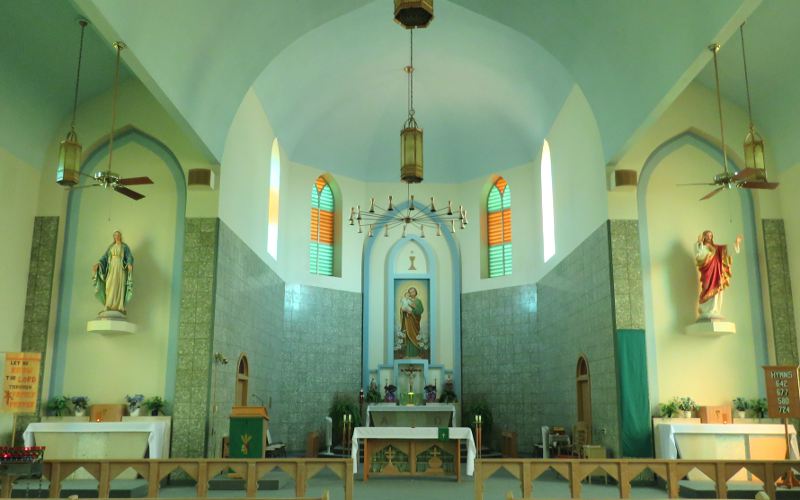 Altars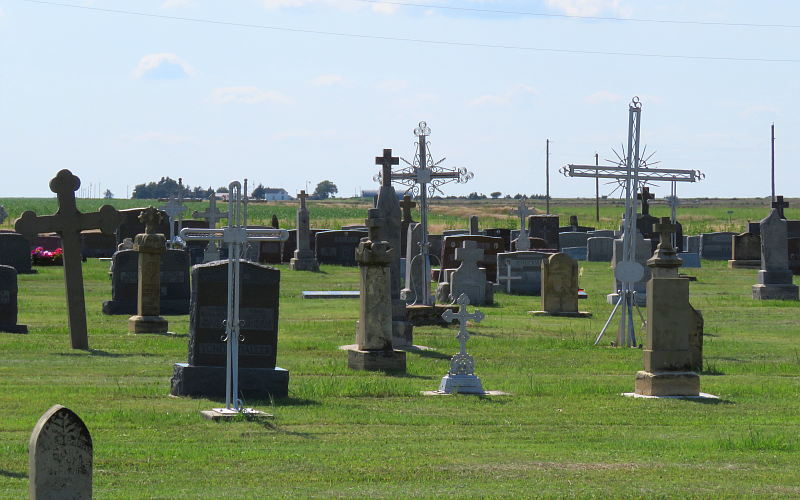 Volga iron crosses in Liebenthal Cemetery, a few blocks from St. Joseph's Church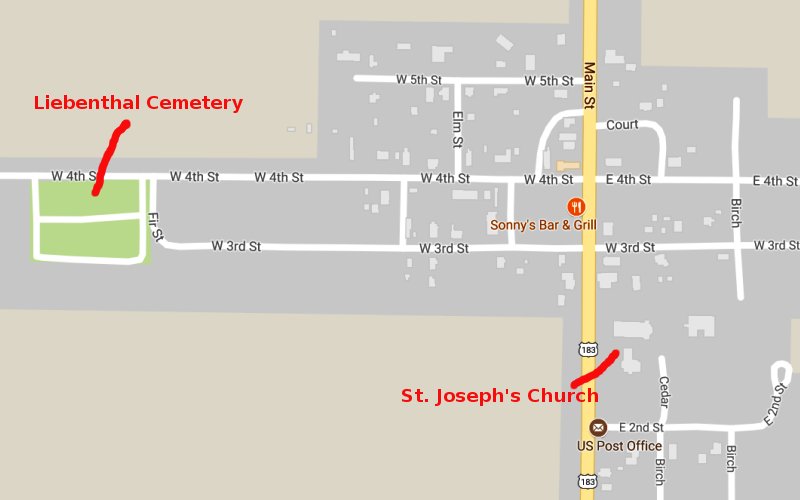 Map to St. Joseph's Church and Liebenthal Cemetery
Beautiful & Historic Kansas Churches
Kansas Attractions Kansas Travel & Tourism Home
copyright 2016-2017 by Keith Stokes