First Presbyterian Church

817 Southwest Harrison Street
Topeka, Kansas 66612
(785) 233-9601

Open for viewing 8:30 AM - 4 PM, Monday - Friday
Worship Services Sunday at 8:30 AM & 10:30 AM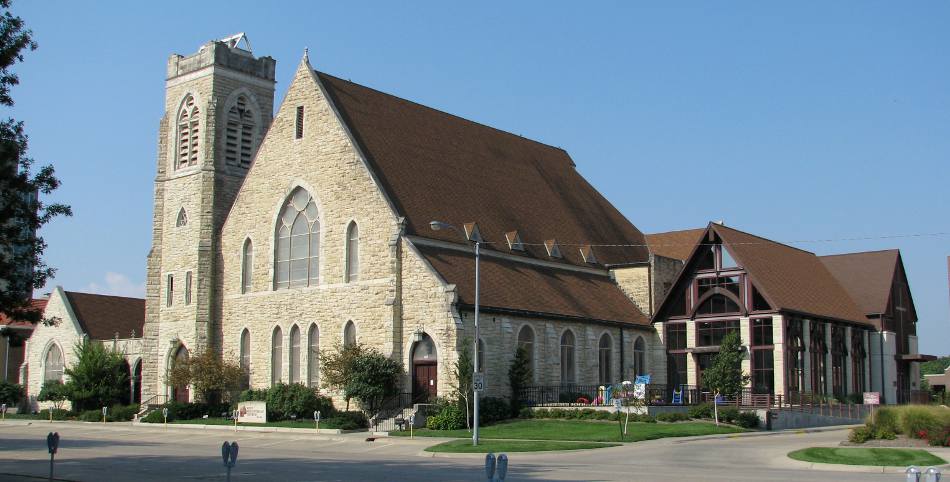 First Presbyterian Church - Topeka, Kansas
The First Presbyterian Church in Topeka, Kansas was organized in 1859. The present (1884) building is very handsome, with hand carved furnishings which were installed in 1935. The best known features of the building are the 100 year old Tiffany Windows. Louis Tiffany visited Topeka and planned the windows which were installed in 1911 at a cost of $14,000.
The Favrile windows display an iridescent quality with hues and accents changing with the light inside or out. Louis Tiffany patented Favrile glass in 1880. The trade name "Favrile" was derived from the French word, fabrile, meaning handcrafted. It is glass made without paint, enamels or stains. The colors are created by additives such as cobalt, gold and copper.
My personal favorite window was The Baptism, based on Matthew 3:17. The light was very effective, but it did not come out well in my photos.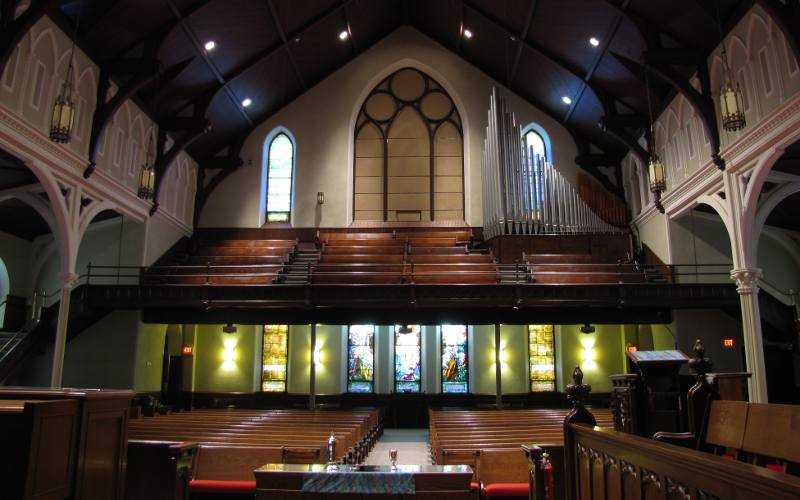 The Tiffany windows are being worked on for the 100 year anniversary and the Ascension Window above the
balcony was removed for work at the time of our visit in 2011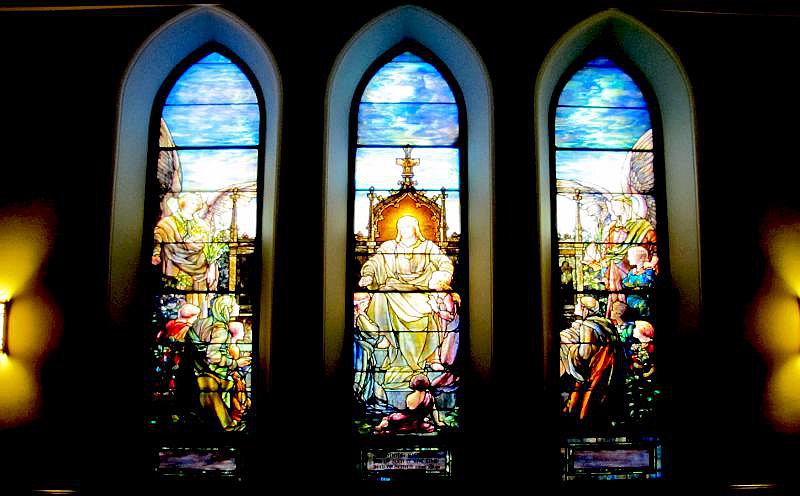 Christ blessing the little children
| | |
| --- | --- |
| Christ and Nicodemus | Christ and Valiant Women |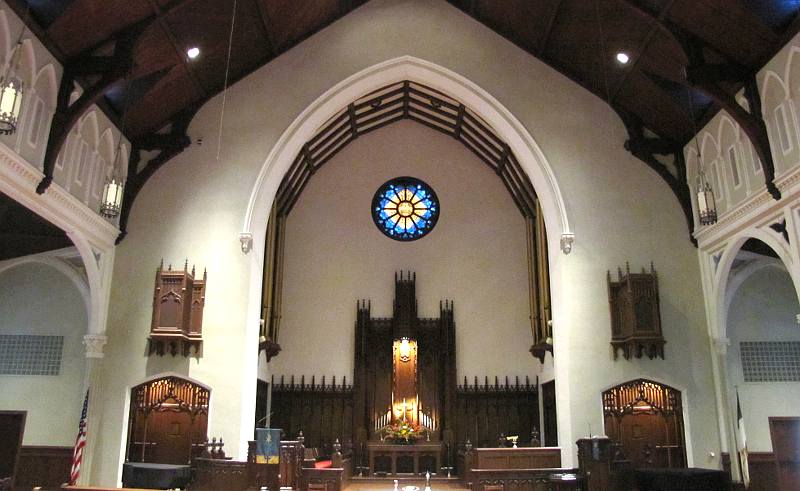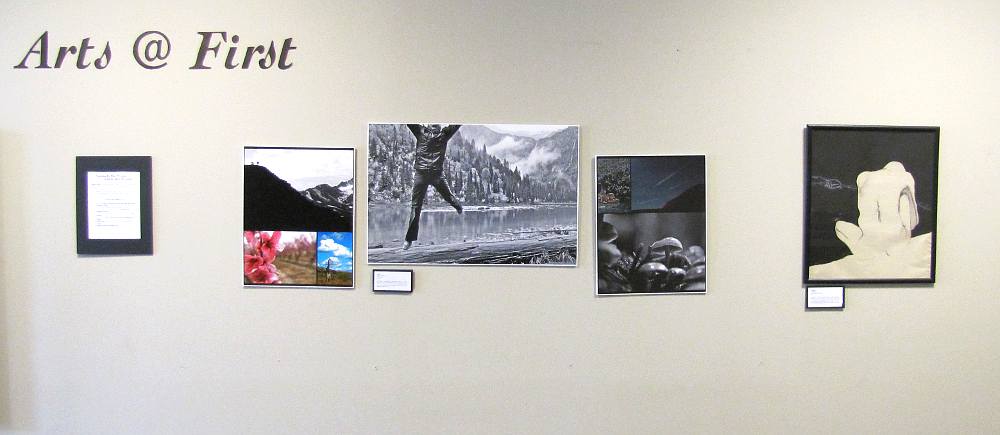 The "Arts at First" program includes concerts and the art exhibit shown above, which accompanies First Presbyterian's year long overview
of the great narrative of scripture.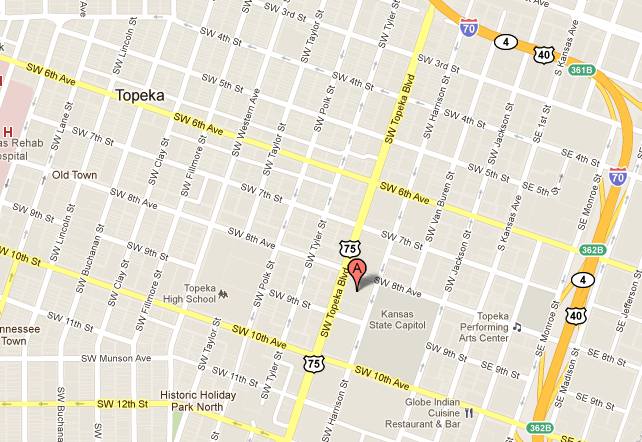 First Presbyterian Church Map
Beautiful & Historic Kansas Churches
Kansas Attractions Kansas Travel & Tourism Home
copyright 2011-2018 by Keith Stokes