Saint Joseph Catholic Church
227 SW Van Buren Street
Topeka, Kansas 66603
(785) 232-2863

Tours by appointment

Mass
Sunday: 8AM
Wednesday & Friday: 6:30AM

Saint Joseph Catholic Church Map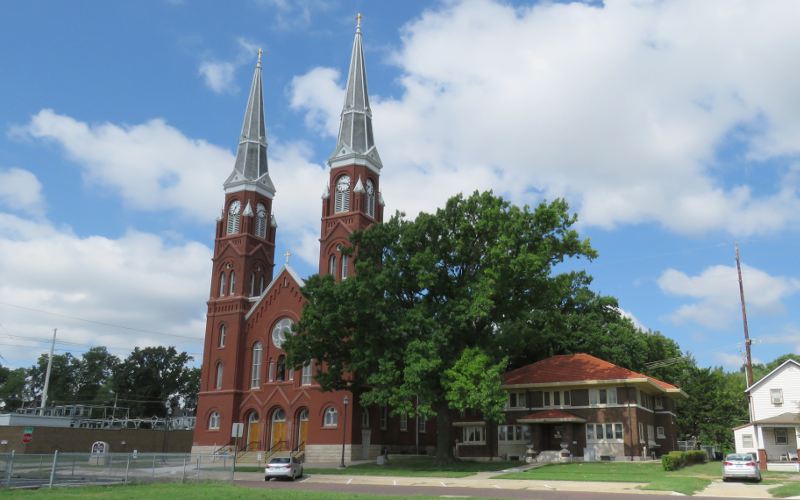 Saint Joseph Catholic Church - Topeka, Kansas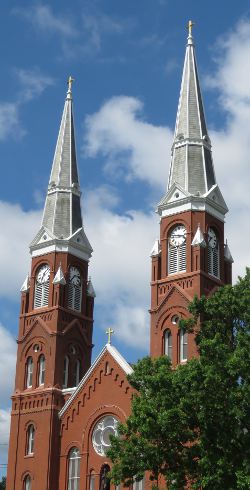 Located less than a block off I-70 in downtown Topeka, Kansas, St. Joseph Catholic Church is one of the most visible churches in the state of Kansas. Also known as St. Joseph German Catholic Church, the congregation was founded in 1887 to serve Topeka's German and Volga German-Russian (Deutsche aus Russland) community. Today the parish is combined with Sacred Heart Church (312 NE Freeman Avenue) as Sacred Heart - St. Joseph Catholic Parish.
Construction of the current building began in the summer of 1898 and it was dedicated in 1900. The building weathered Topeka's famous natural disasters, with water damage in the basement from the Flood of 1951 and other damage from the Tornado of June 8, 1966. The church was listed on the National Register of Historic Places in 1971.
Most furnishings in the church, including the altars, organ and clocks, were added during the first 9 years. Elaborate decorative paintings were completed by Jacques Mueller in 1909, but the art has been covered or replaced in stages over the years.
Today, Sacred Heart - St. Joseph Parish is in the middle of a multi year project to repair and preserve St. Joseph Church. Restoration has already been done to the brick, stone, glass, and decorative trim work. The interior walls, ceilings, and furnishings are all being redone, and a new artistic rendering by Conrad Schmitt Studios is bringing together elements of all of the eras as well as new art.
Tours of St. Joseph Catholic Church can be booked by calling Teresa Ann Thomas at 785-232-2863 on Monday, Wednesday, and Friday mornings between 8AM and noon. Tours must be scheduled at least one week in advance.
The book Spires for All Time : The Art & History of St. Joseph German Catholic Church is available at the St. Joseph Rectory office for $40.
The Pastor of Sacred Heart - St. Joseph Catholic Parish is Father Tim Haberkorn.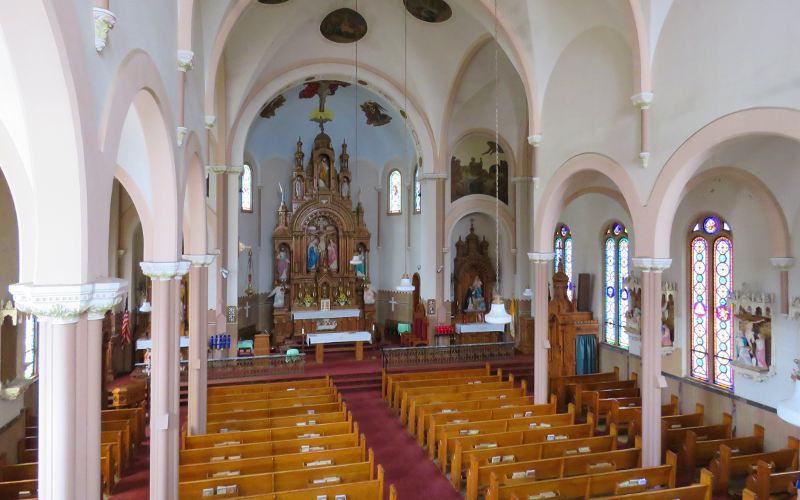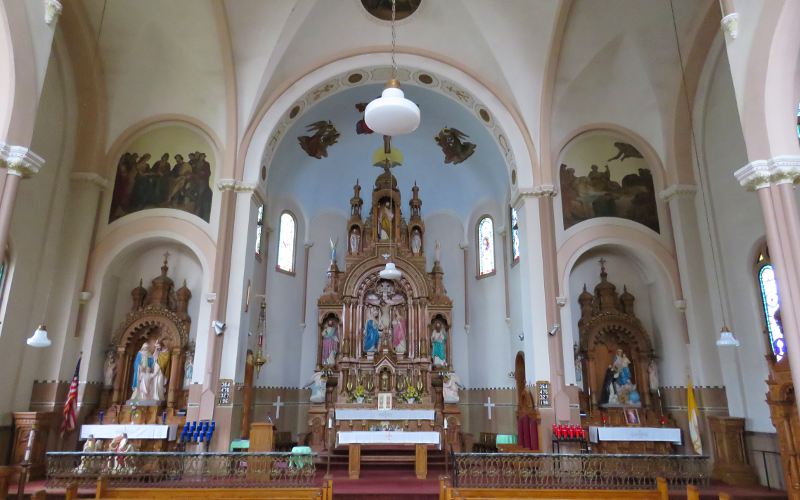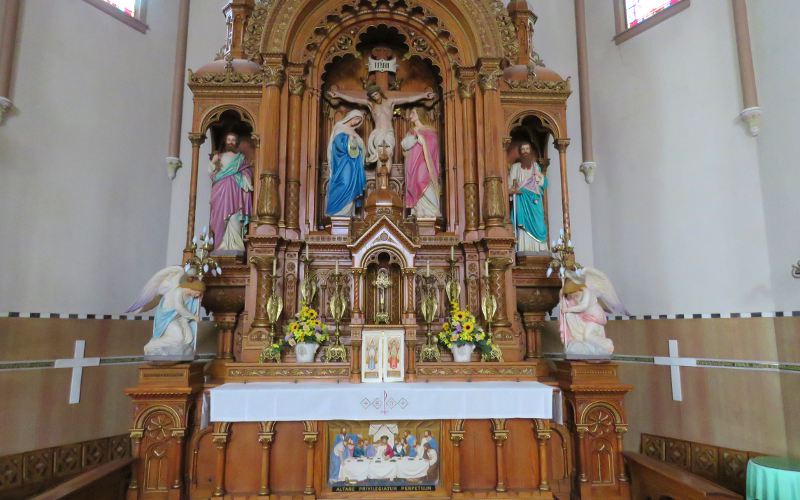 HIgh altar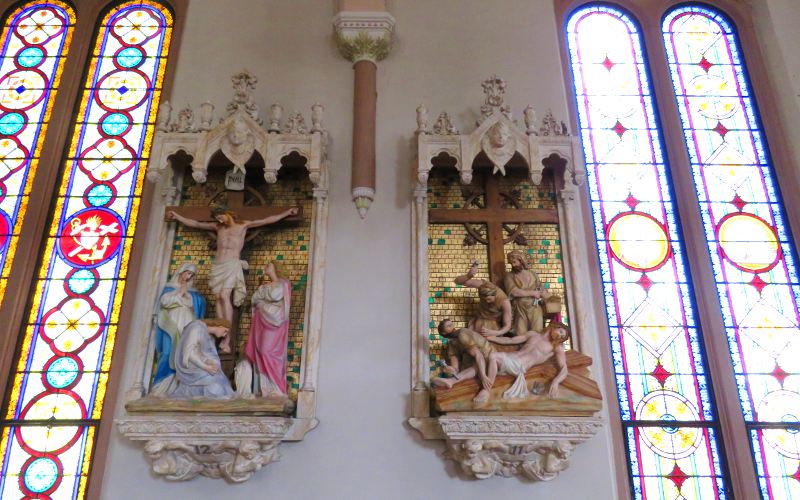 Stations of the Cross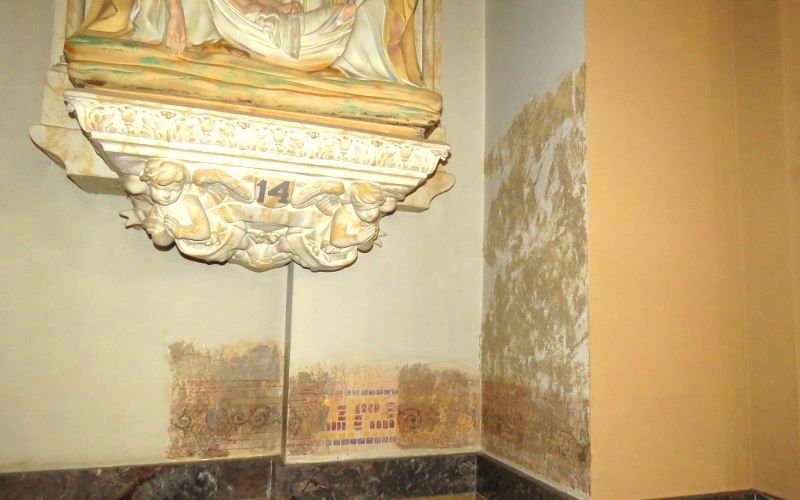 Art from an earlier era of the building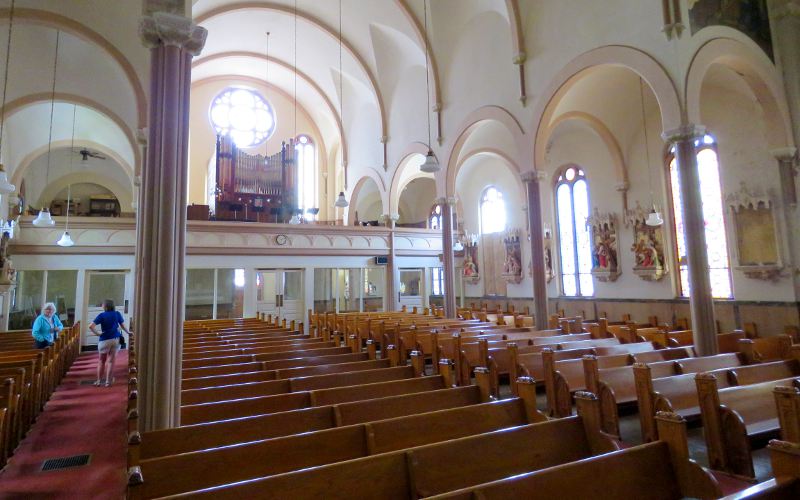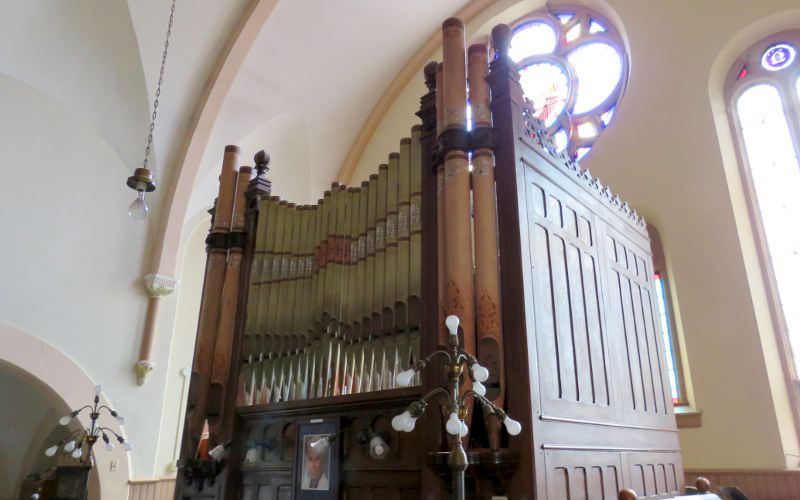 Pipe organ in choir loft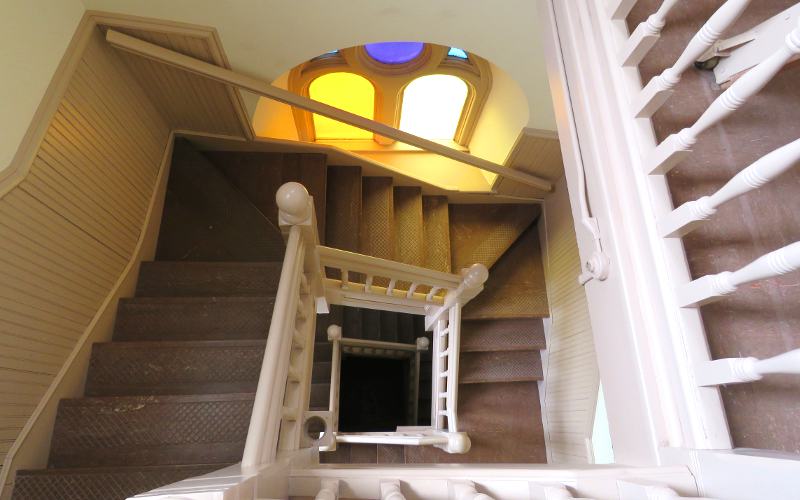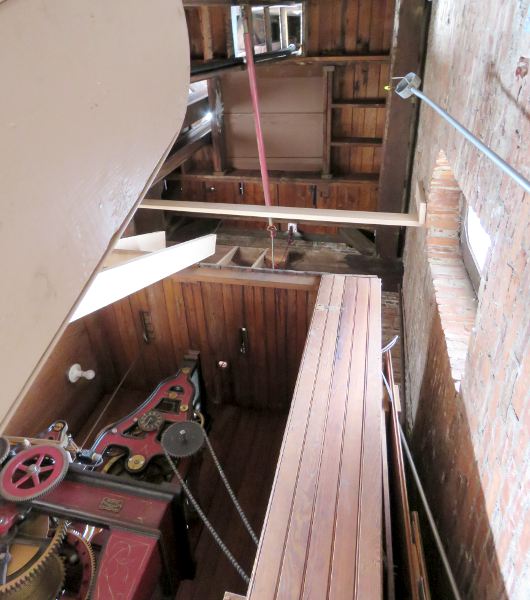 View up into south steeple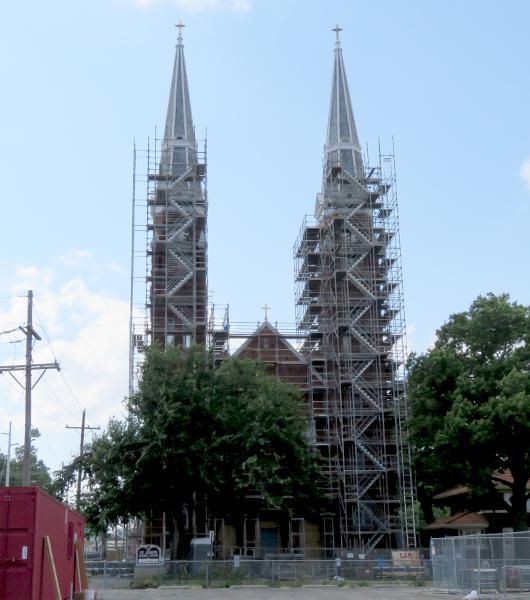 Exterior restoration in September 2016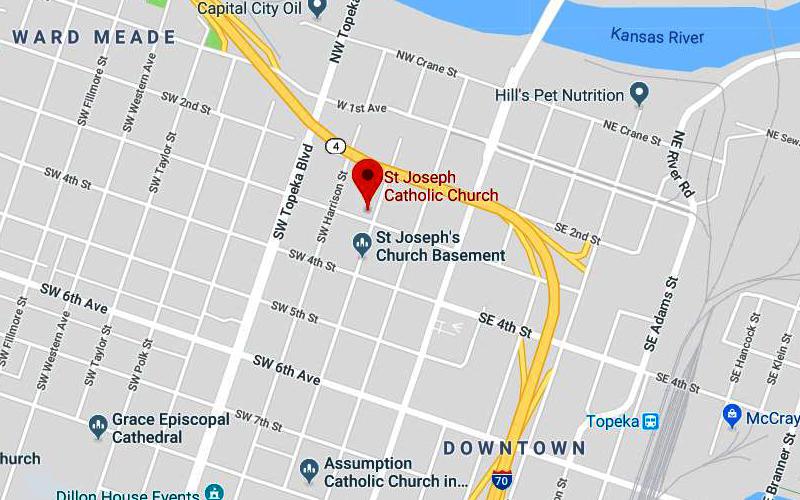 Saint Joseph Catholic Church Map

Beautiful & Historic Kansas Churches
Kansas Attractions Kansas Travel & Tourism Home
copyright 2016-2018 by Keith Stokes