Zoo Lights
Topeka Zoo
635 Gage Boulevard
Topeka, Kansas 66606
(785) 368-9180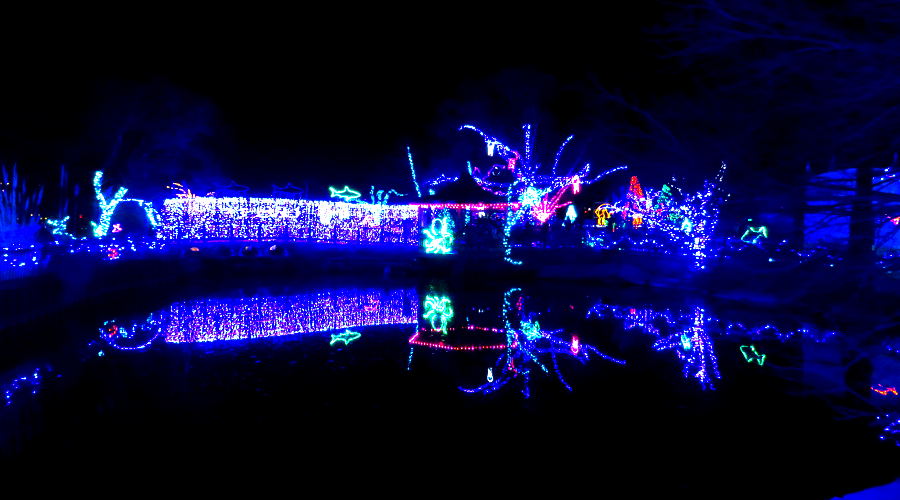 Zoo Lights - Topeka Zoo
The Zoo Lights is a new fund raising event which was introduced at the Topeka Zoological Park in Topeka, Kansas in 2020. In 2023 the Zoo Lights run from November 17 - December 30th. About half of the zoo is filled with Christmas lights and the zoo reopens each evening from 5-9 PM for visitors to walk through. The last admission is one hour before closing.
Admission to Zoo Lights is by timed tickets, purchased in advance. (some dates already sold out) Tickets can be used to enter the zoo during a 30 minute period, such as 6-6:30 PM. Once you are in the zoo, you can remain until closing. Several hundred tickets are sold in each time period. Tickets are $12-14 for adults and $9 for children. There are no refunds if the tickets are not used as scheduled. The walk through takes about 30-45 minutes, but if you don't have the time for a walk through, the part of display you can see for free through the fence is still worth stopping for a look.

2023 Premier Nights
On Friday & Saturday Nights and the week of December 21-24, adult tickets go up to $14, though children's tickets remain at $9. On these dates the Zoo Lights stay open until 9 PM.
There is also an opportunity to have family photos with Santa. Allow extra time waiting in line if you are doing a photo Santa. You use your own camera for the photos. The final night with Santa is December 24.
The only animals you can expect to see are reindeer and maybe a few ducks on the pond.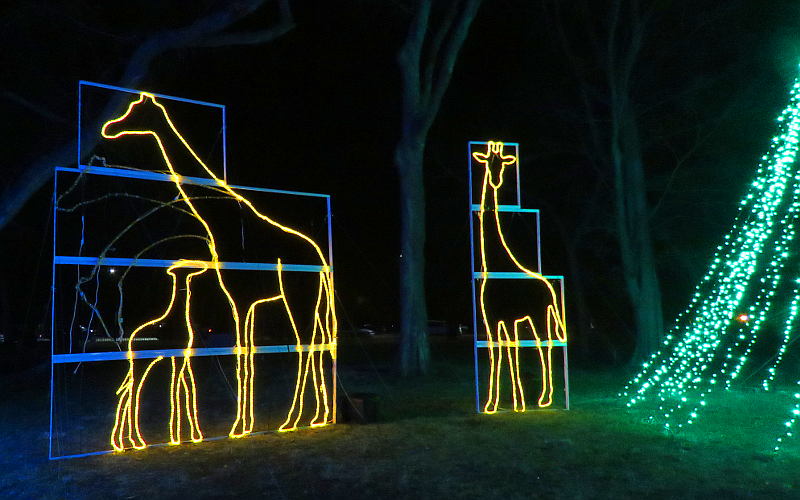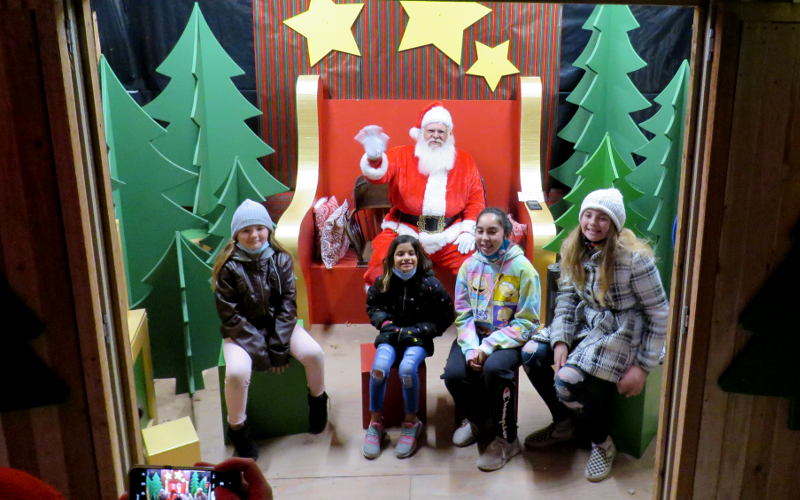 Taking a family photo with Santa Claus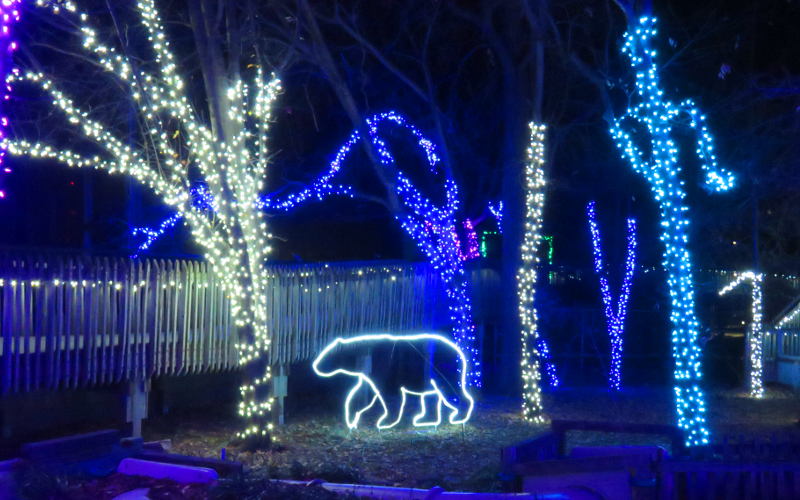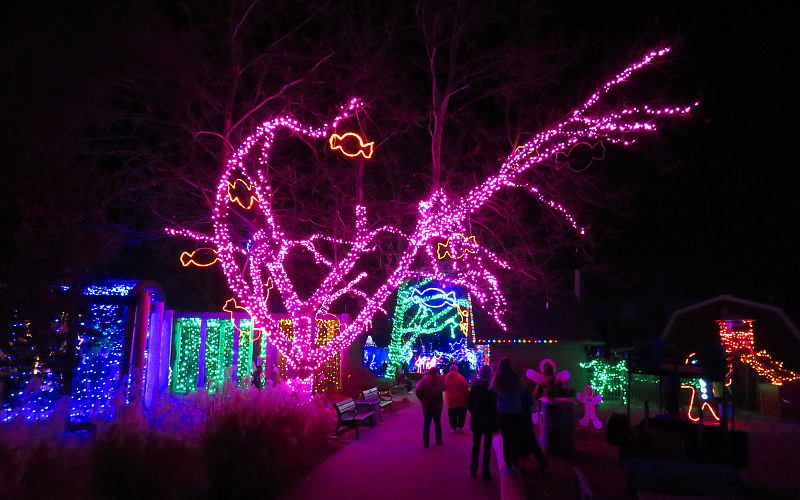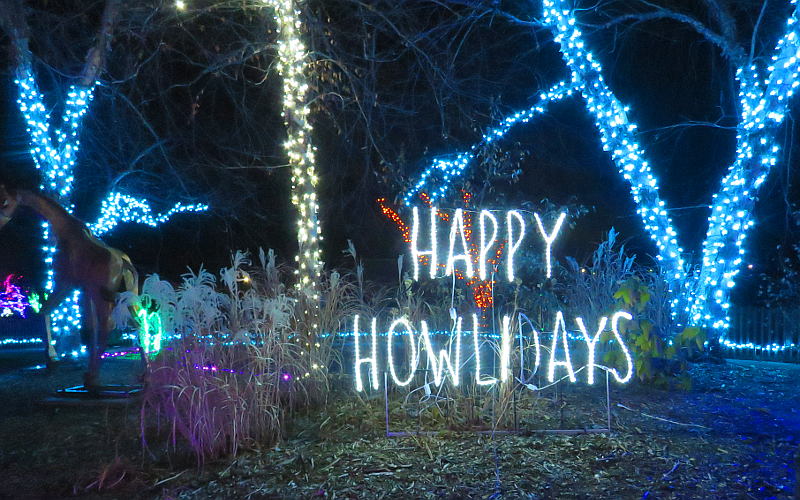 Happy Howldays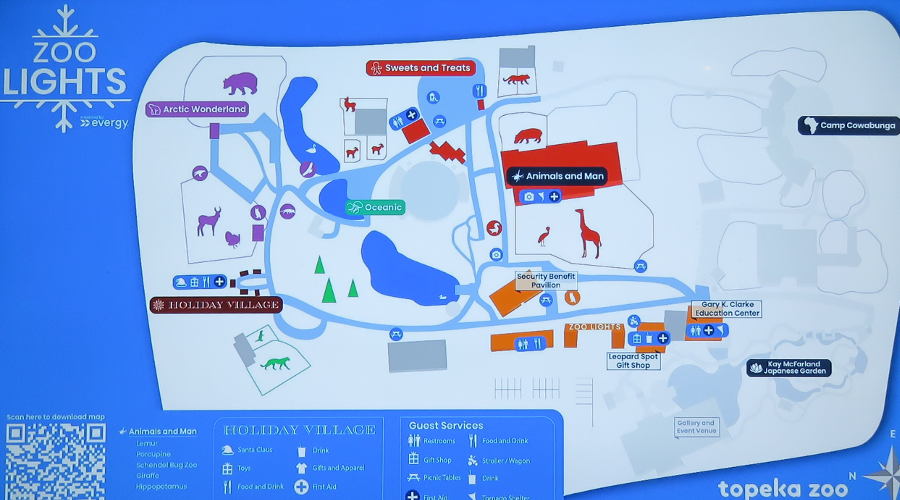 In 2021, the Zoo Lights used about half of the Topeka Zoo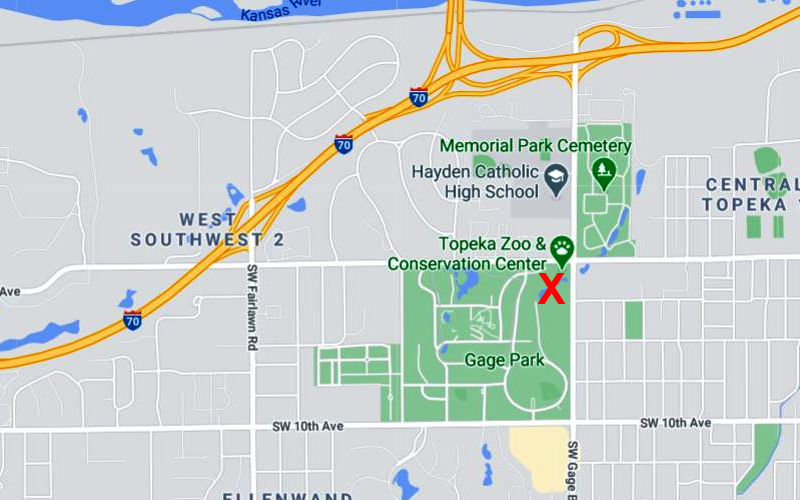 Topeka Zoo Map
Topeka Zoo Zoo Lights official site
Kansas Attractions Kansas Travel & Tourism Home
copyright 2005-2023 by Keith Stokes