Topeka Zoo
635 Gage Boulevard
Topeka, Kansas 66606
(785) 368-9180

Open 9 AM - 5 PM daily
except Thanksgiving, Christmas & New Years Day
Open until 8 PM on Thursdays in June & July
The Zoo closes at 4 PM for Zoo Lights November 18
through December 28.

Adults: $8.75 Over 64: $7.75 Children 3-12: $7.25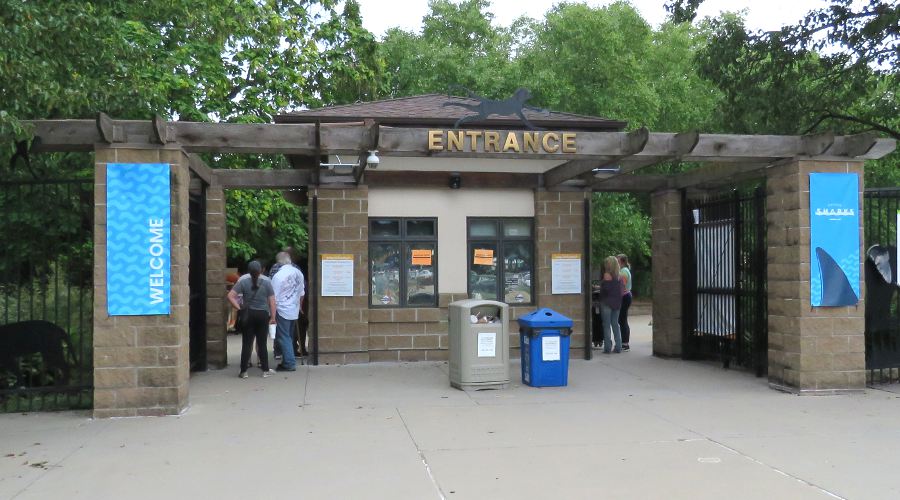 Topeka Zoological Park - Topeka, Kansas
The Topeka Zoological Park in Topeka, Kansas is located south of I-70 in Gage Park at Gage & 6th Street. The best known feature of the Topeka Zoo is the tropical rain forest which was impressive when it was built in 1974. The zoo devotes most of its exhibits to larger species of mammals. The medium sized zoo is well laid out, and the animals are in large attractive enclosures.
There have been significant problems with the Topeka Zoo's accreditation over the years, starting when 2 orangutans died and a lion had to be euthanized, but the zoo regained accreditation in 2003. There have continued to be concerns about the zoo in 2005, 2009, 2010 and 2011. In August 2012, the zoo was cited for violation of the Animal Welfare Act in its care of the elephants and there has been more criticism since the death of an elephant in 2018.
The most recent additions to the Topeka Zoo include the Kansas Carnivores exhibit with mountain lions & North American river otters, which was completed in 2009, Schendel Bug Zoo, which opened in 2013, Camp Cowabunga which opened in 2018 and the Kay McFarland Japanese Garden which opened in 2020.
Animaland is a free children's play area with a narrow gage train, across from the entrance to the Topeka Zoo.
The Topeka Zoo can be visited in a little over an hour.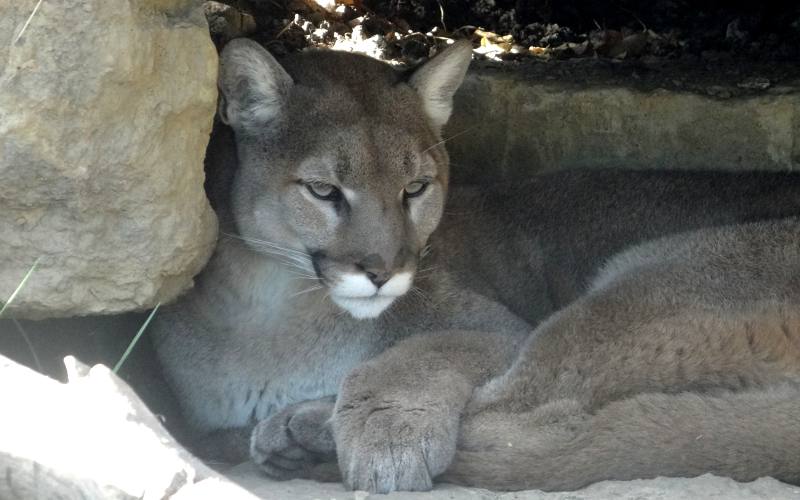 Mountain Lion (Puma concolor)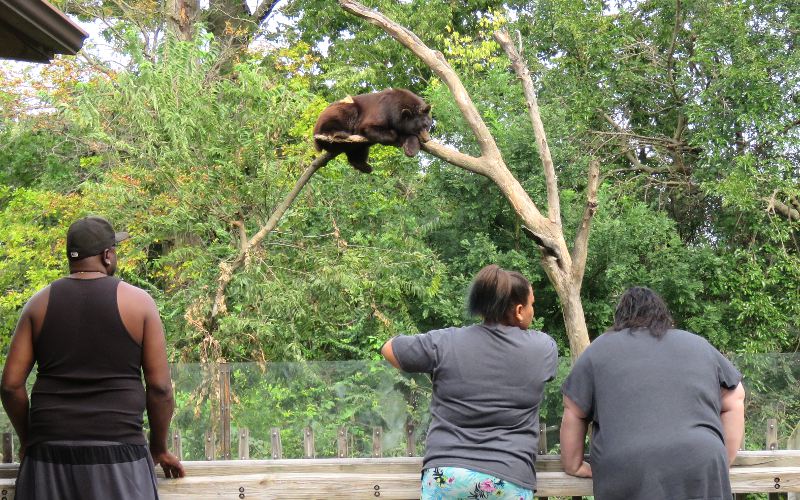 American Black Bear (Ursus americanus)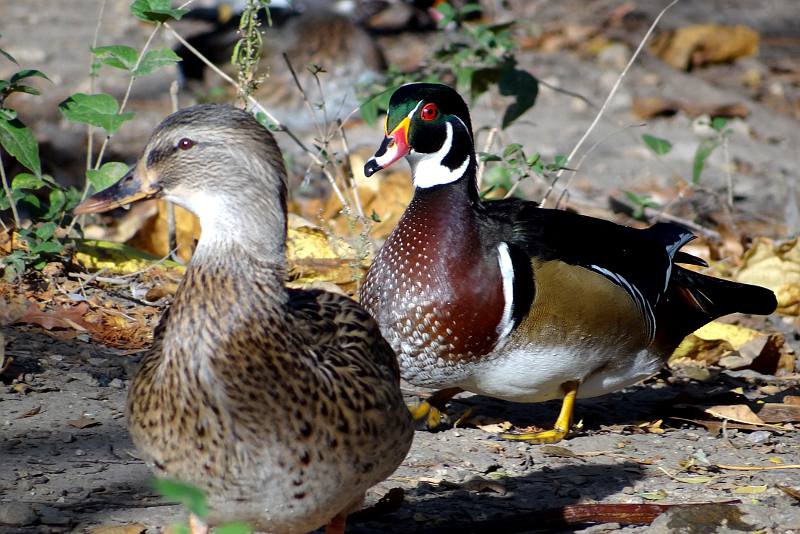 Wood Ducks (Aix sponsa)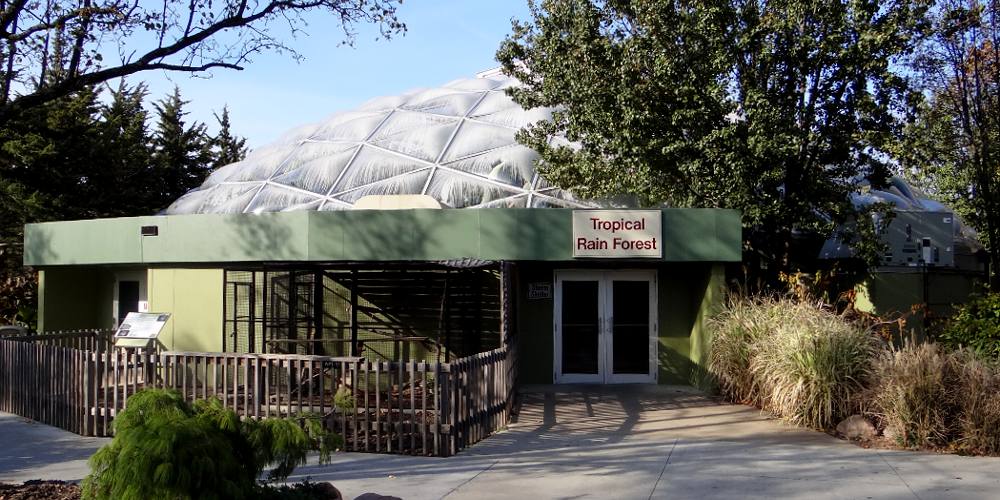 Tropical Rain Forest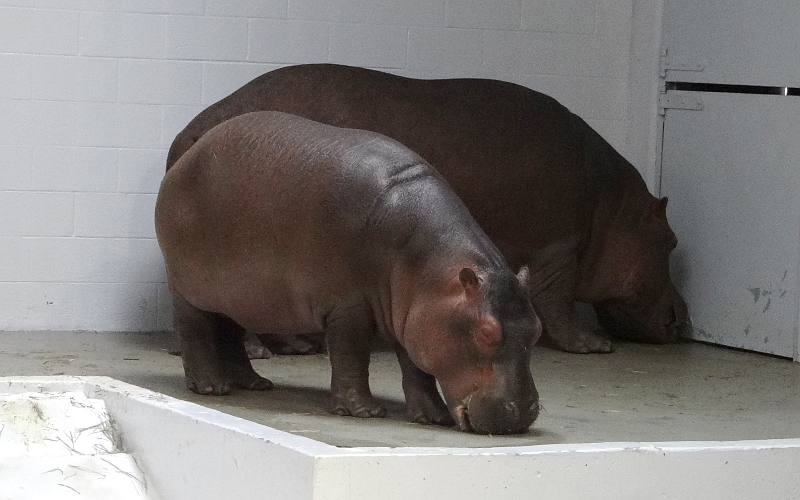 Hippopotamus (Hippopotamus amphibius)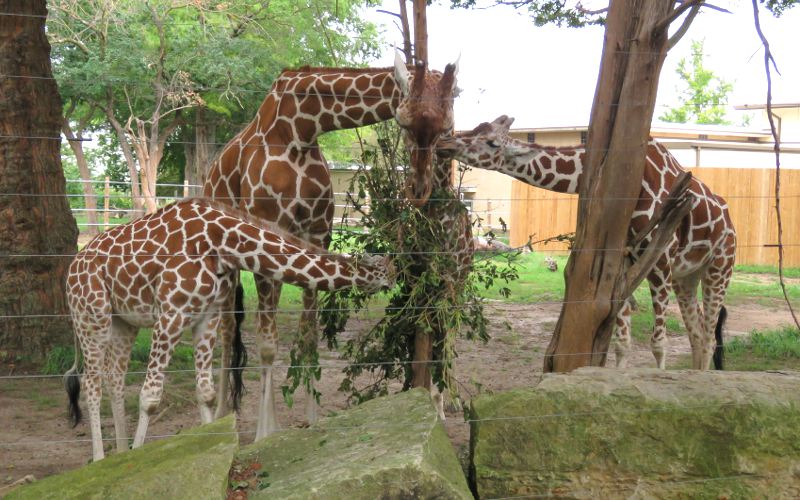 The giraffes (Giraffa camelopardalis) are one of the most popular exhibits in the Topeka, Zoo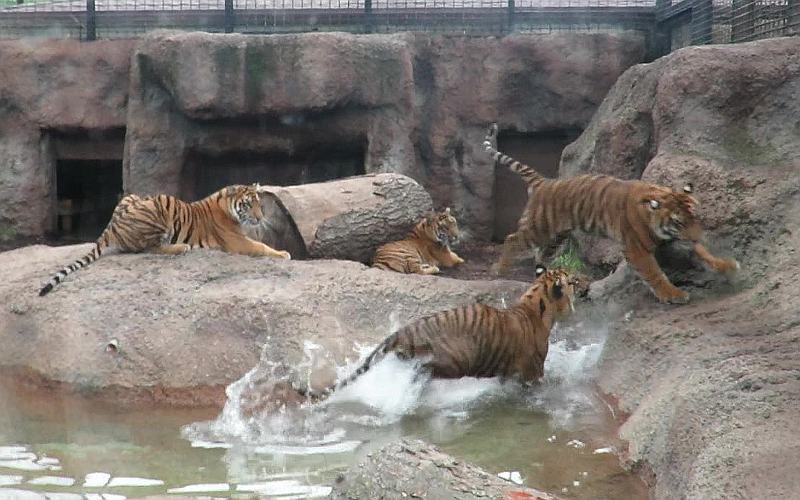 Sumatran Tiger (Panthera tigris sumatrae) cubs born October 15, 2018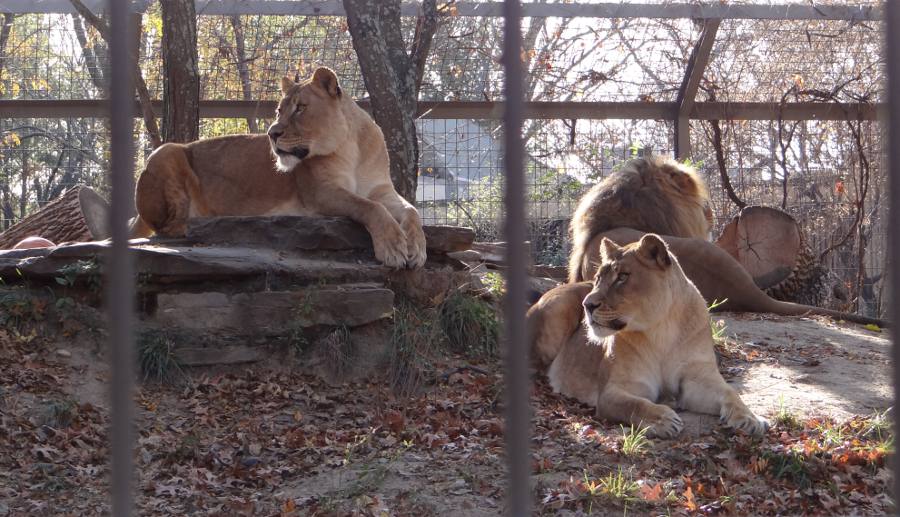 Lion (Panthera leo) - the Lion's Pride exhibit originally opened in 1989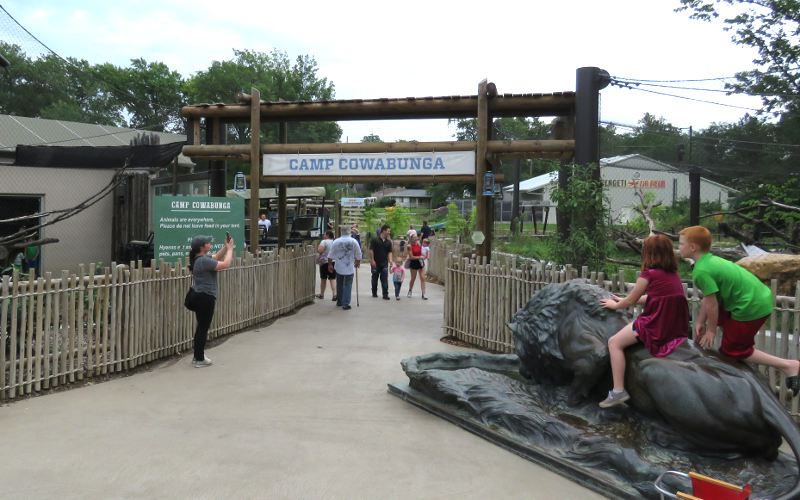 Camp Cowabunga is the interactive African area which opened in 2018.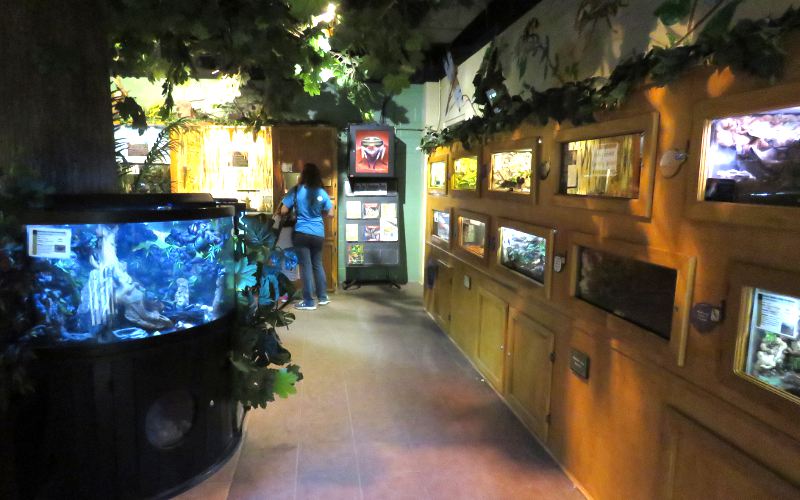 Schendel Bug Zoo opened in 2013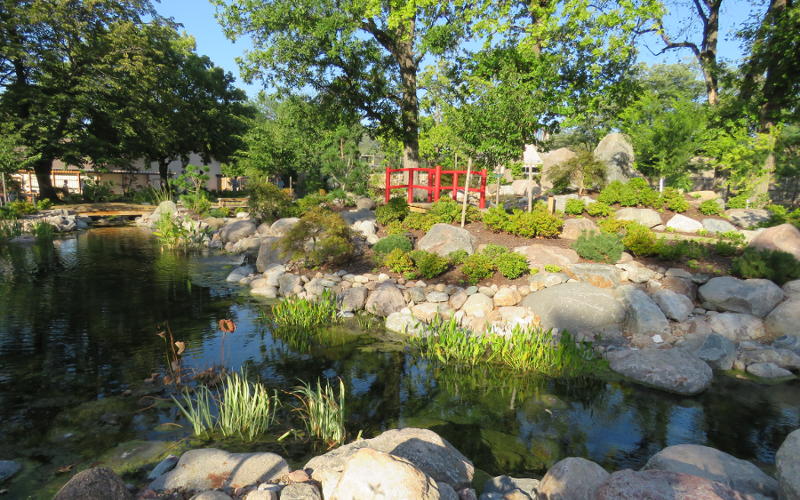 Kay McFarland Japanese Garden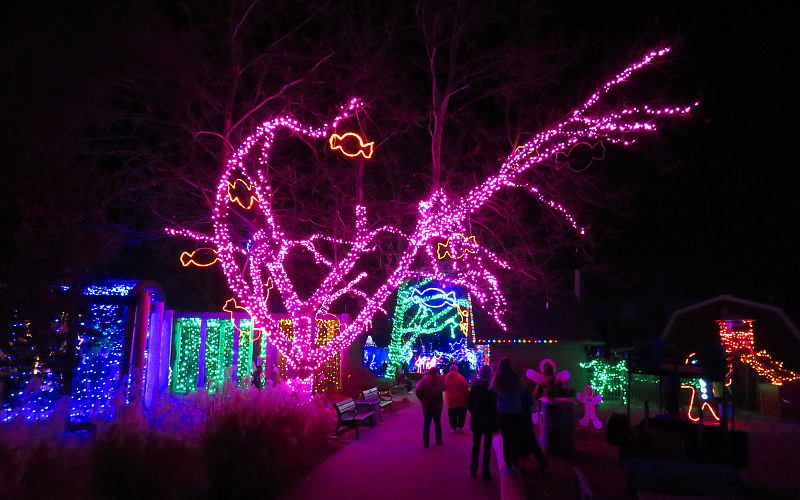 Zoo Lights November 28 - December 28, 2022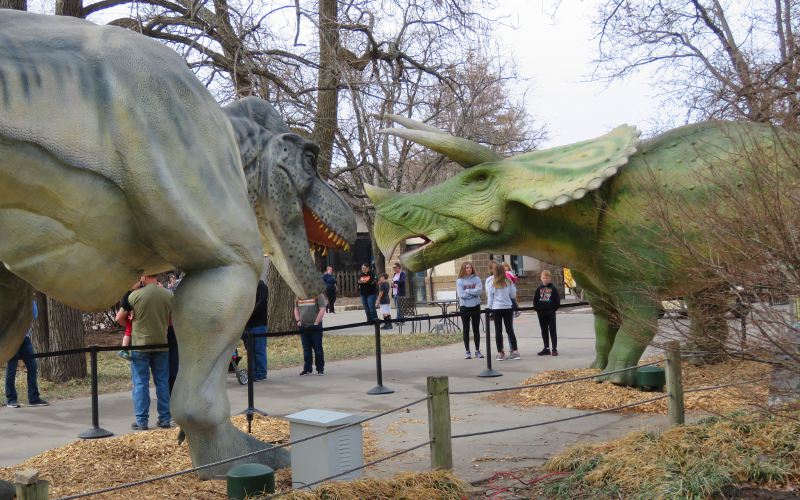 Dinosaurs Alive! was a sepcial event in 2022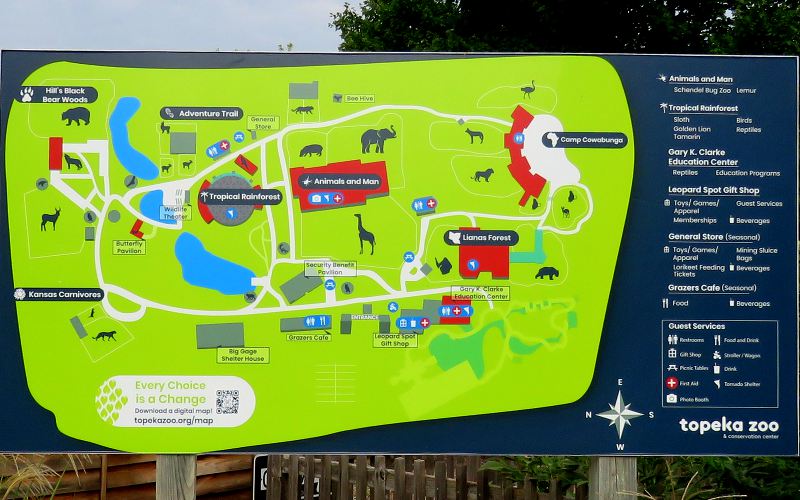 Topeka Zoo Grounds Map in 2019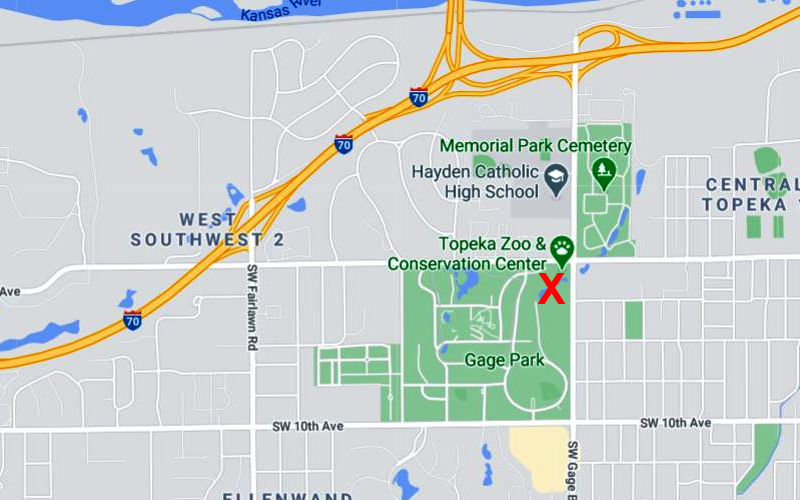 Topeka Zoo Map
Topeka Zoological Park web site
Kansas Attractions Kansas Travel & Tourism Home
copyright 2005-2022 by Keith Stokes