Werner Wagon Works

1705 Yates Avenue
Horton, Kansas 66439
(785) 486-3758

Open 8 AM - 5 PM Monday - Saturday
Call to schedule a tour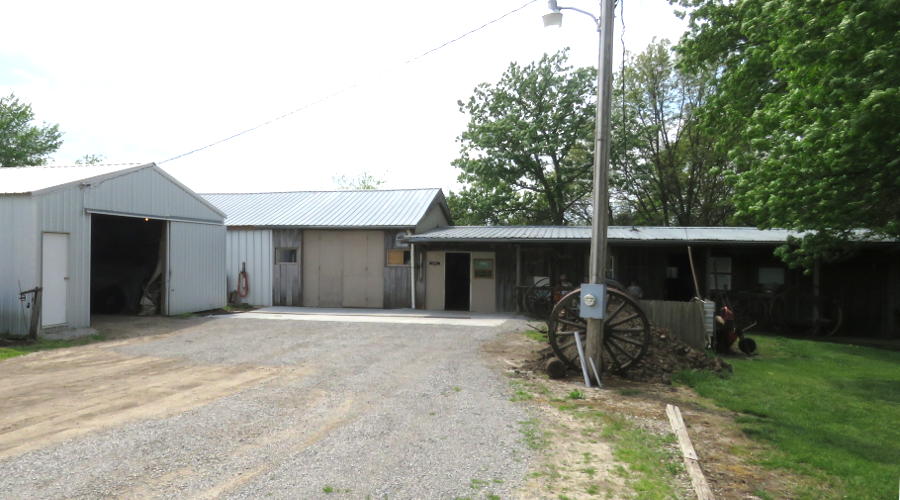 Werner Wagon Works - Horton, Kansas
The Werner Wagon Works & Guest House in Horton, Kansas is a unique piece of Kansas Americana. Don Werner is one of the rare, non Amish wagon makers and his shop is open to the public daily with tours available by appointment.
Don & Connie Werner led us on a tour through the shops where Don restores, repairs and builds wagons, telling us how he got into horse drawn wagon making and detailing the extensive restoration they have done, as well as showing wagons which are in the process of construction or restoration. The work includes wainwrighting, blacksmithing, and the particularly detailed and interesting craft of wheelwrighting.
The journey began in 1987 when Don & Connie saw a blacksmith working on a wagon at the Shepherd of the Hills in Branson, Missouri. The blacksmith invited Don to return the next day to see the various facets of wagon production. He followed that up with a visit to Amish wagon makers near Springfield, Missouri.
Don made his first wagon in 1988 and continued to build and repair wagons in his free time for the next 10 years. News of this business spread and when an order came for seven wagons, Don took a leave of absence from his work as an electrician to work on them full time. More jobs came and his leave of absence never ended.
The Werners are proud of every wagon and personally deliver most of them to their purchasers. They have built hundreds of wagons including one used in Barack Obama's 2009 inaugural parade, an army escort wagon at Fort Riley, another escort wagon for a former astronaut and one used on the field at Texas A&M football games. They restored an 1850's Mud Wagon for Mahaffie Stagecoach Stop & Farm Historic Site in Olathe, Kansas.
Their most visible wagon may be the newest "Sooner Schooner" for the University of Oklahoma football games. After the previous Sooner Schooner tipped over and broke during a football game the Warners made them a shorter, heavier and wider wagon, and were there for its first appearance at a game in 2020.
Connie is as active as Don, making the canvas tops for the wagons, running a two bedroom B&B in their adjacent home, and marketing the company & Horton, Kansas. She even does historic re-enacting and participates in wagon trains.
The Werner's Guest House has two theme rooms, a Country Room and a Cowboy Room each decorated in their theme. A stay includes the use of common areas, a big country breakfast and views from a porch overlooking Mission Lake.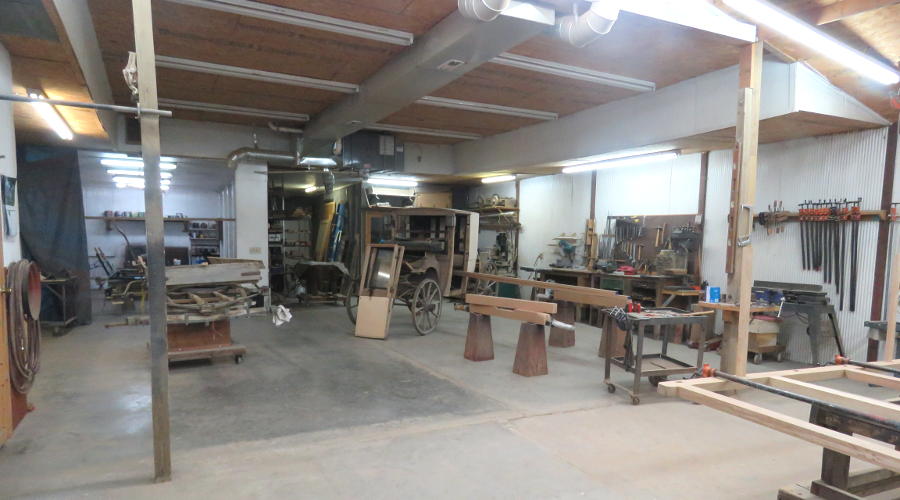 The main shop with various projects underway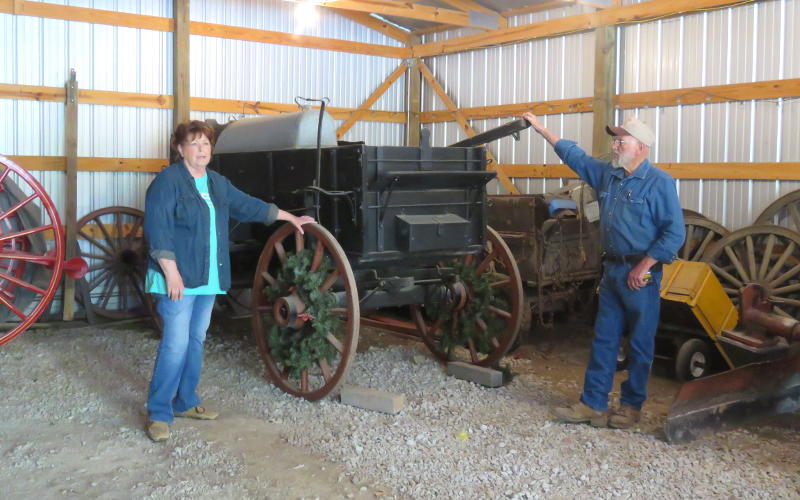 Connie & Don Werner conducting a tour of the wagon works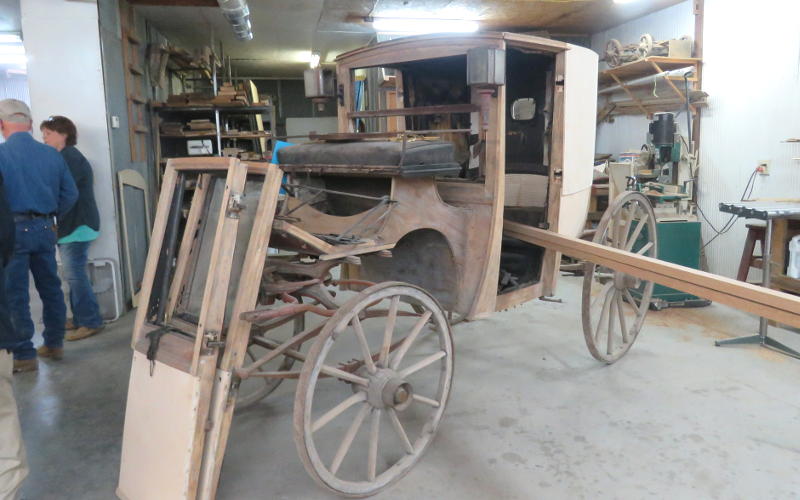 1890's Gentleman's "Brougham' being restored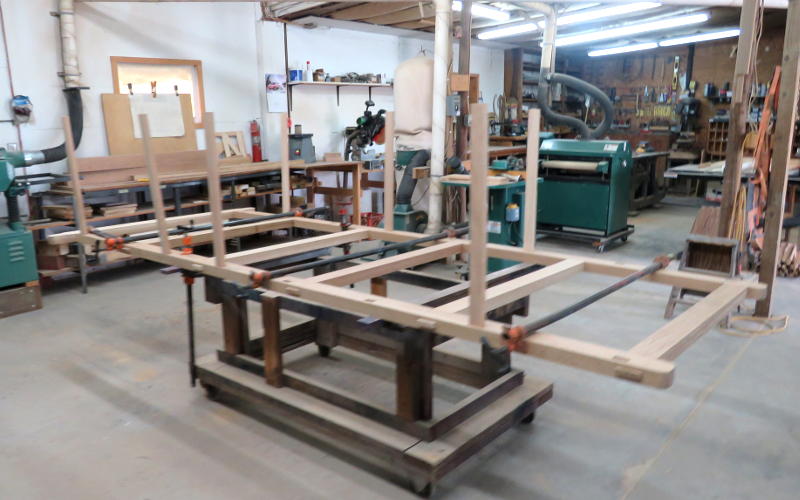 This Prairie Schooner has since been completed and was delivered to Genova Mormon Station in Nevada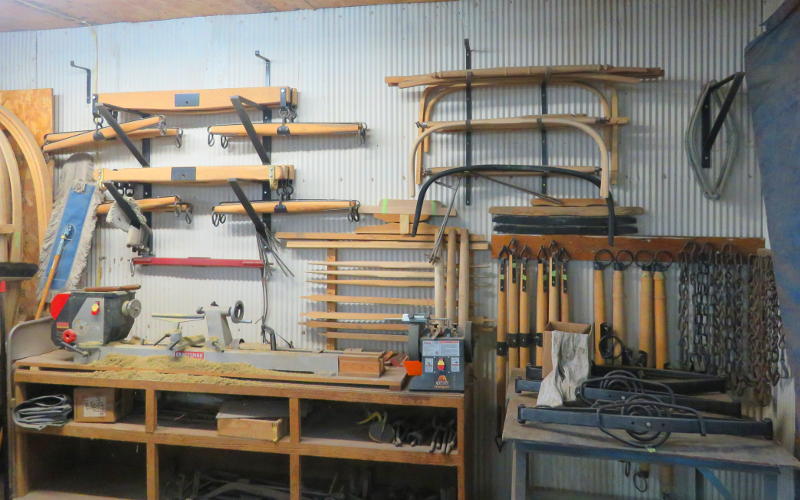 Bars and other wagon parts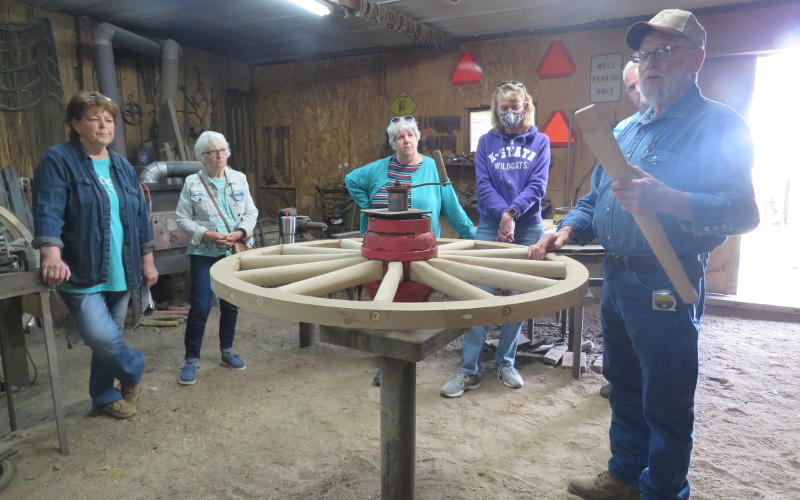 Don Werner explains wheelwrighting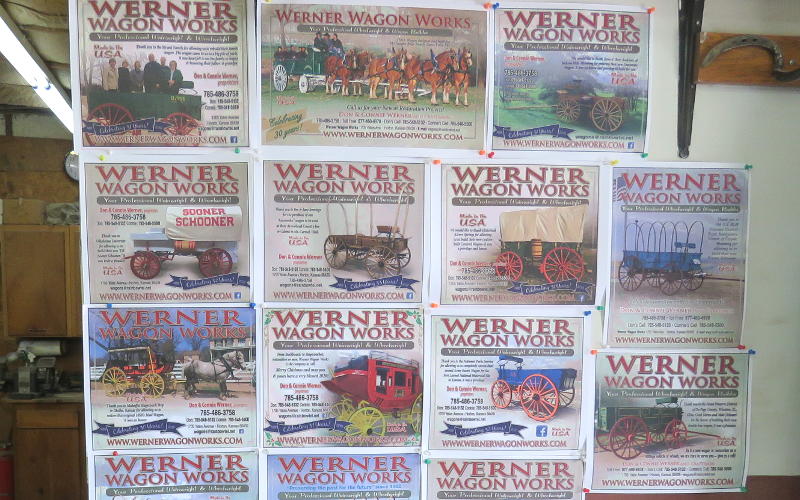 Wall of photos thanking some of Werner Wagon Work's customers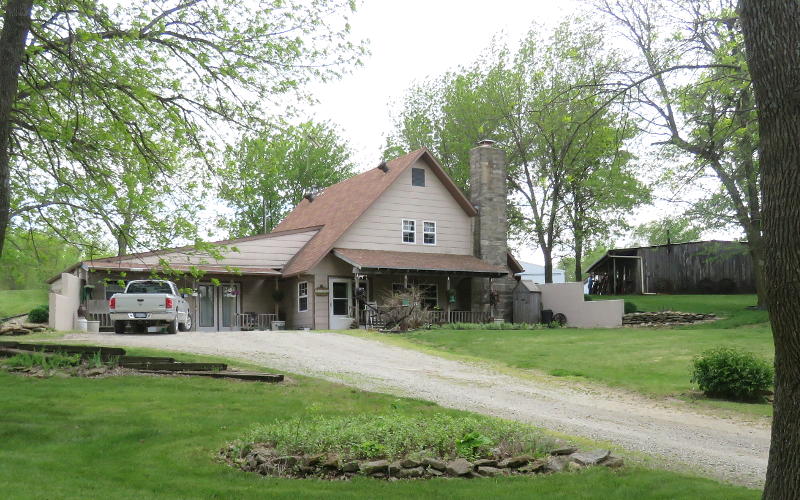 Werner Guest House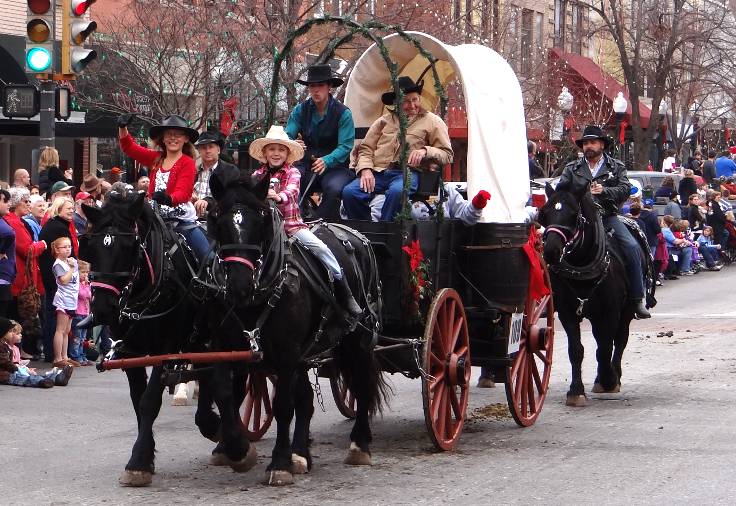 Werner Wagon Works wagon in the 2012 Lawrence Christmas Parade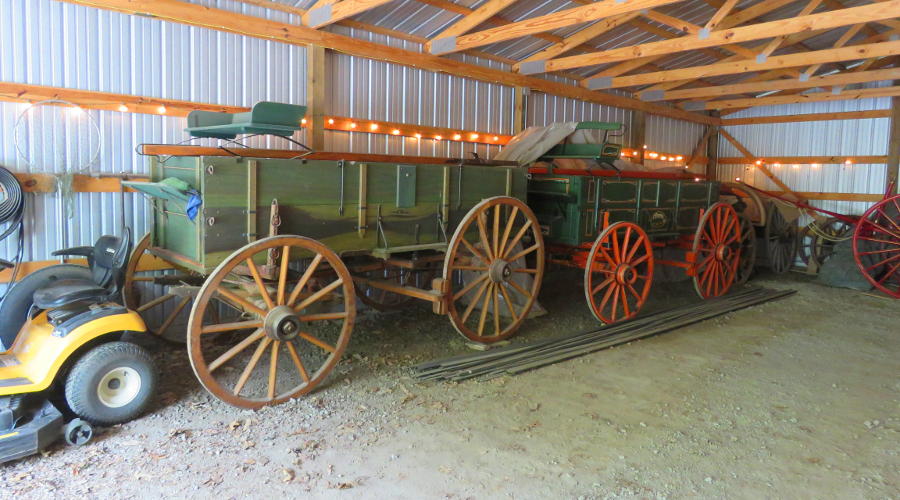 The wagon on the left is a restored 1910 Peter Schuttler wagon
The wagon on the right is a new "Werner Wagon"


Werner Wagon Works and Guest House Map
copyright 2021 by Keith Stokes