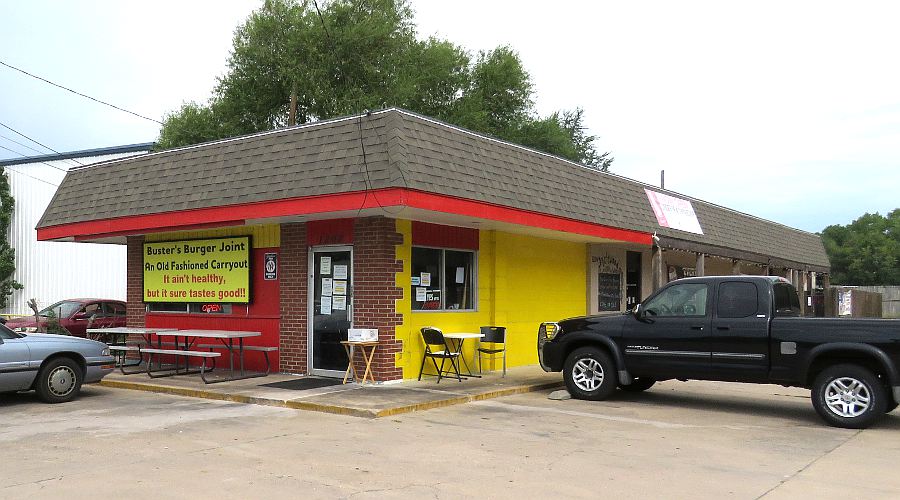 Buster's Burger Joint - Wichita, Kansas
Wichita, Kansas has many wonderful little places for burgers and Buster's Burger Joint on the south side of Wichita is our newest discovery. The small building has a counter, seating for just a few people and a cooking area with a small grill and 2 deep fat fryers. They normally make fresh cut French fries, but have temporarily moved to frozen fries, because since COVID-19, most orders are to go and they believe the fresh cut fries do not travel as well. They do a good job on the frozen fries as well.
The sign where you place your order says, "Our everything is mustard, ketchup, pickle and onion. That is what you get if you say 'everything.'" and "Anything else ust be specifically requested." We recommend asking for grilled onions, which they will add at no additional charge.
The 1/3 pound cheeseburgers are $4 for a single or $6 for a double. Fries are $2.15 for a small (plenty large) order. The burgers are great. not particularly pretty, but juicy, without being very greasy. We have added them to our Kansas Best Burgers list.
We look forward to returning and truing more of the short list of items on the menu.
Inside seating is very limited, but there are several picnic tables outside. Be prepared to wipe down the picnic tables before you dine.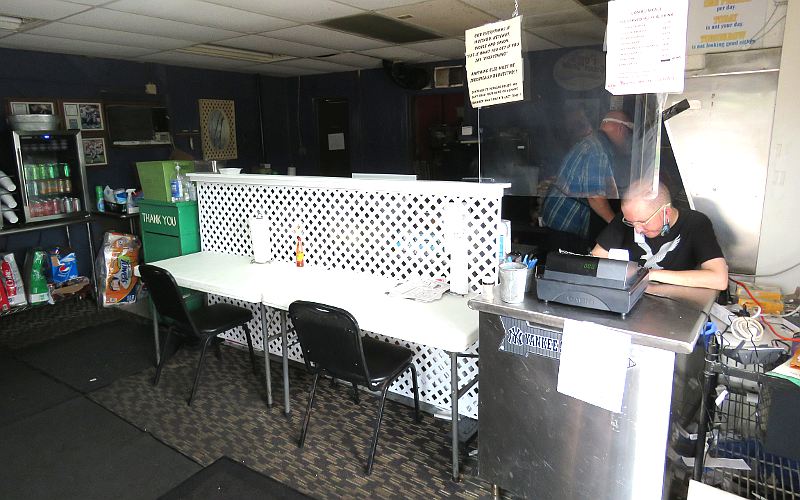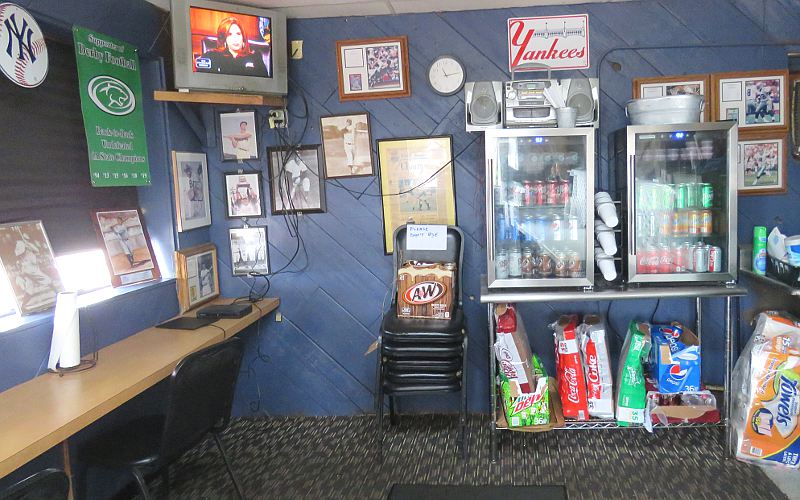 Dinning area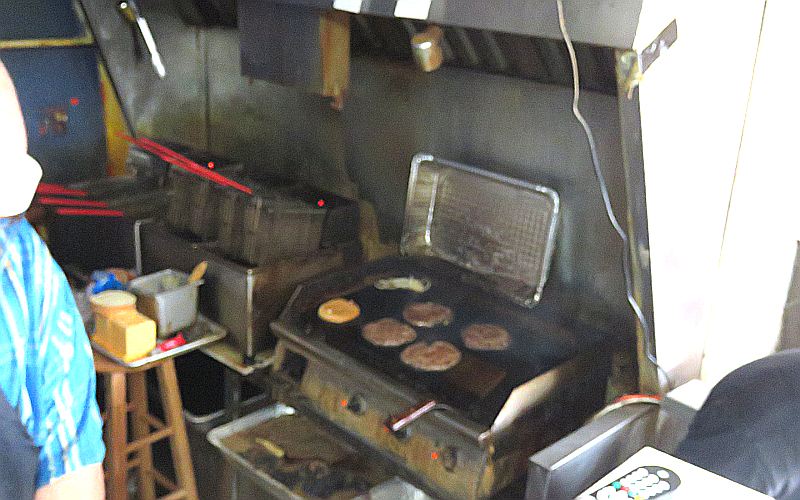 The small cooking area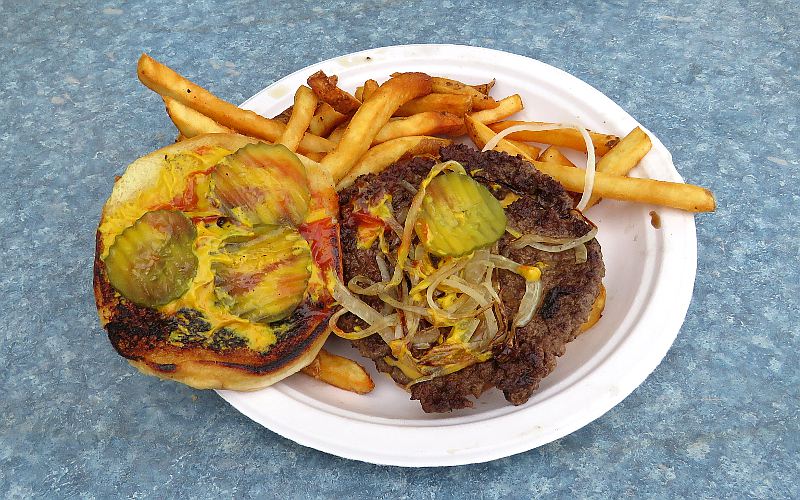 A double cheeseburger with fries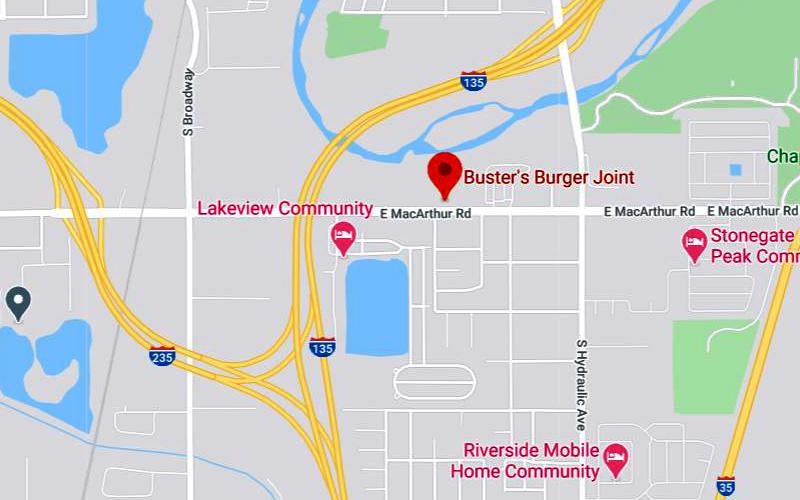 Buster's Burger Joint Map
Things to do in Wichita
Kansas Attractions Kansas Travel & Tourism Home
copyright 2020 by Keith Stokes