The Art of Bob Mix

801 4th Street
Great Bend, Kansas 67530
(620) 793-7066

open by appointment only


"Diogenes" baboon skeleton playing horn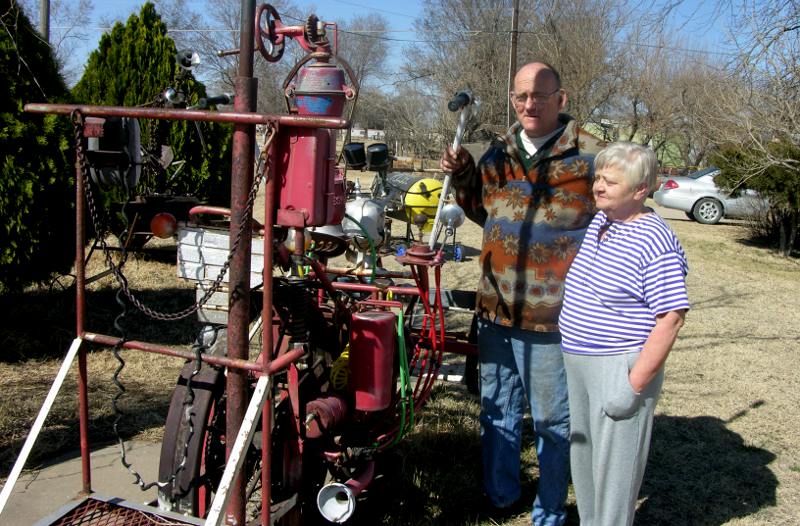 Bob and Beverly Mix with one of his wonderful creations
Bob Mix is one of the artists featured at the Grass Roots Art Center in Lucas, Kansas and I got his telephone number from the Arts Center. Bob welds creatures and vehicles from scrap and junk metal. Bob & his wife Beverly took me on a tour of their Great Bend, Kansas yard where I saw several wacky vehicles, the skeletons of a saber tooth tiger, animals & primitive fish, and other creations. The art is impressive, but the real highlight was meeting Bob & Bev and hearing their stories. Visiting them has been one of my coolest experiences while working on KansasTravel.org.
Several pieces of Bob's art have been entered in and won contests. Bob and Beverly Mix have also taken many of the interesting vehicles to parades. Beverly has made several costumes which she wears in the parades. Be sure to ask her about the "Tall Hat Society."
The Mixes will be delighted to show you around their menagerie, but be sure to call for an appointment and to get directions. There are few through streets in their neighborhood and you may end up doing a lot of wandering without directions.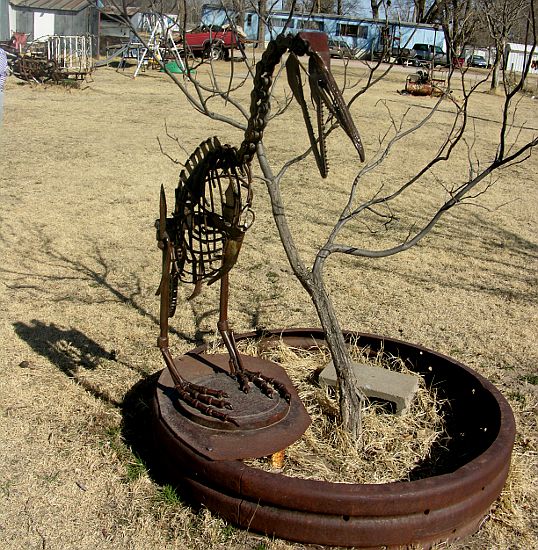 Hesperornis regalis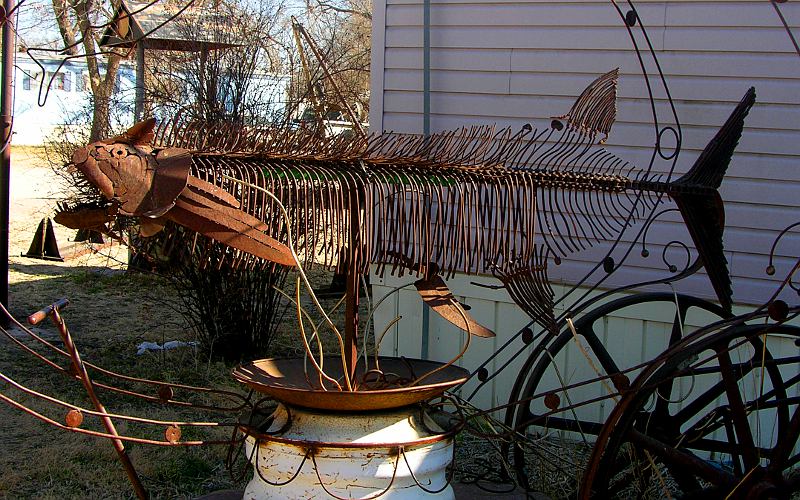 This piece was inspired by the "fish within a fish" at the Sternberg Museum of Natural History
in nearby Hays, Kansas.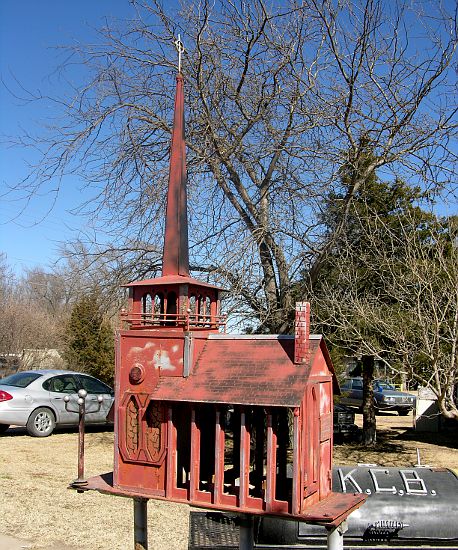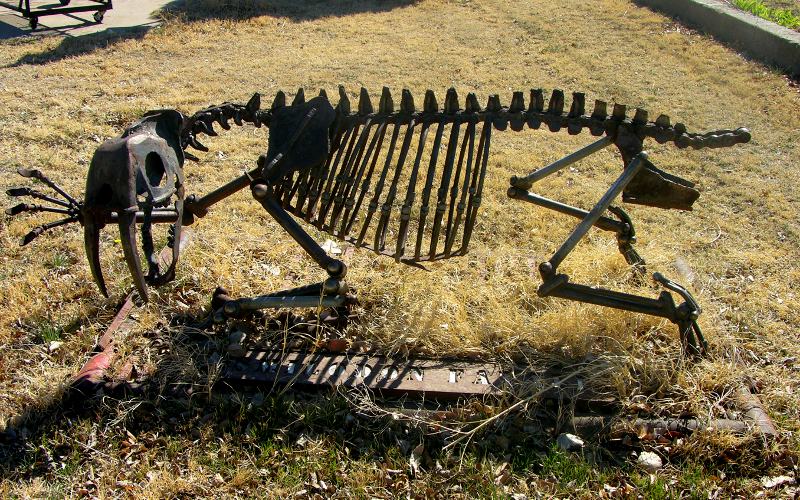 "Smileadon" Saber Tooth Tiger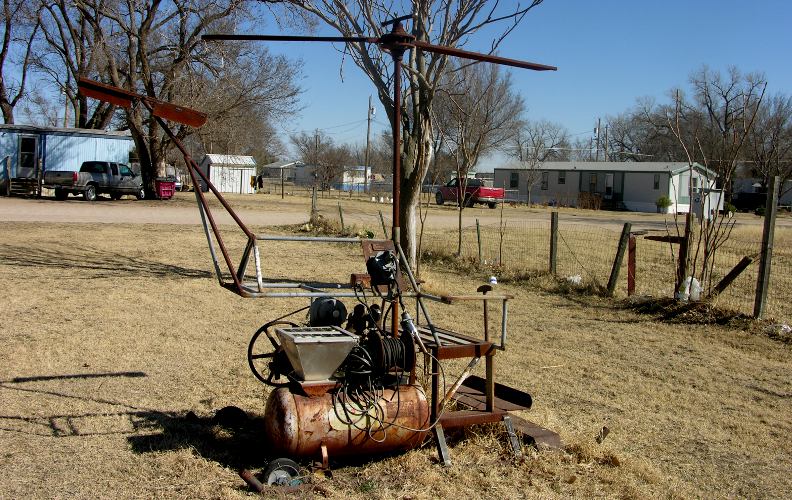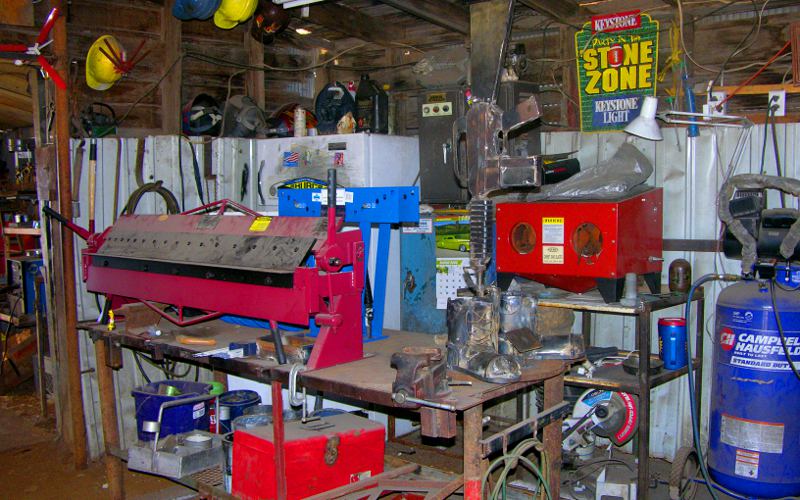 Part of Bob's Studio - The riffle standing on end at the right side of the table is part of a work in
progress for a VFW post.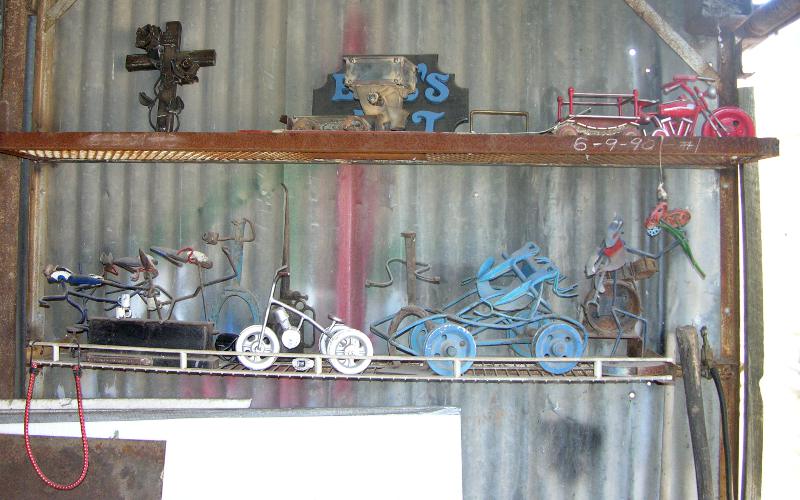 Most of Bob's art is available for sale and he also takes commissions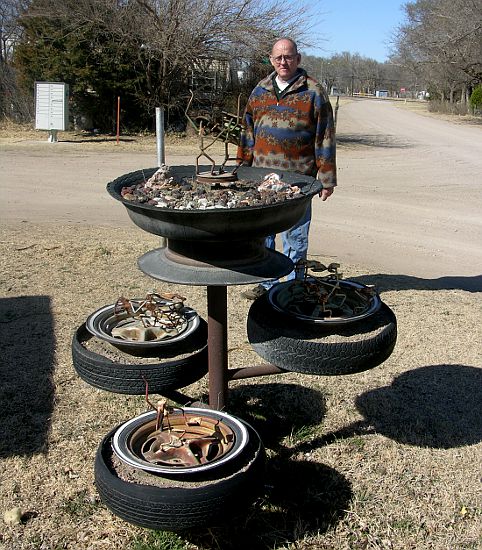 Bob Mix and his "Mix Family Tree"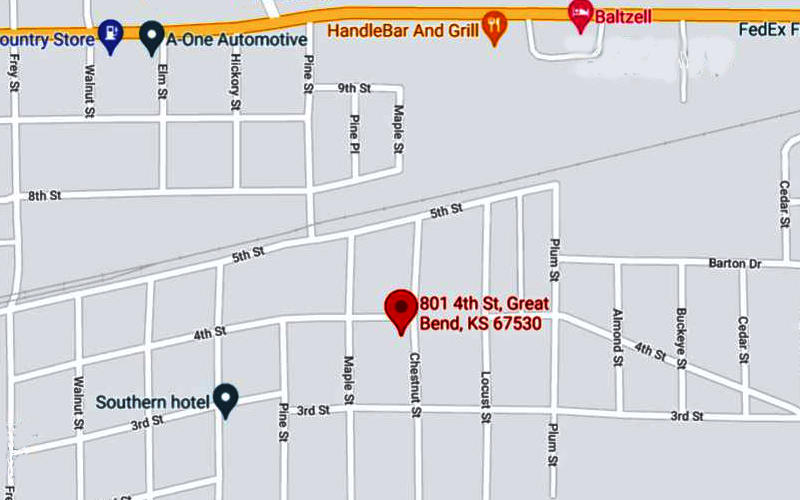 Bob Mix grassroots art map
copyright 2006-2021 by Keith Stokes