Grassroots
Art Center

213 South Main Street
Lucas, Kansas 67648
(785) 525-6118

adults: $7 6-12 years: $3
includes tour of the Center, Deeble Rock Garden and the Garden of Isis
open year around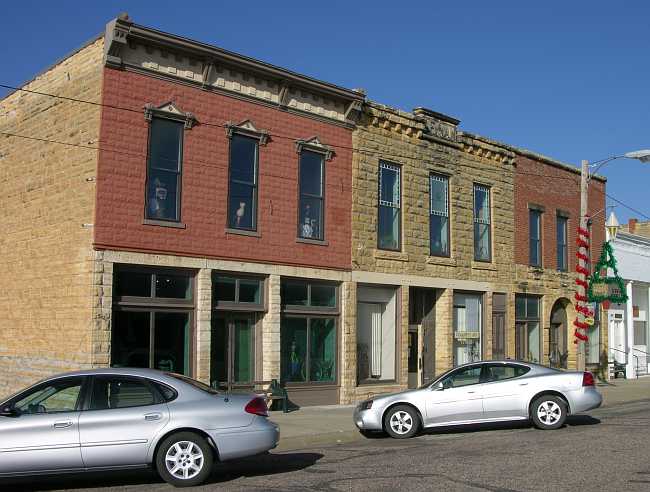 Grassroots Art Center - Lucas, Kansas
The Grassroots Art Center in Lucas, Kansas promotes self taught artists from around the state of Kansas, with an emphasis on the talented folk artists who did most of their work in Lucas. The Art Center occupies three late 19th Century buildings downtown Lucas.
The unusual art fills three galleries at the Grassroots Art Center, and the first floor of the nearby Deeble House. An ongoing project is developing a courtyard behind the buildings into an outdoor gallery.
In October of 2008, Lucas was presented the 2008 Governor's Award for Tourism. The award was presented as part of the annual conference of the members of Travel Industry Association of Kansas.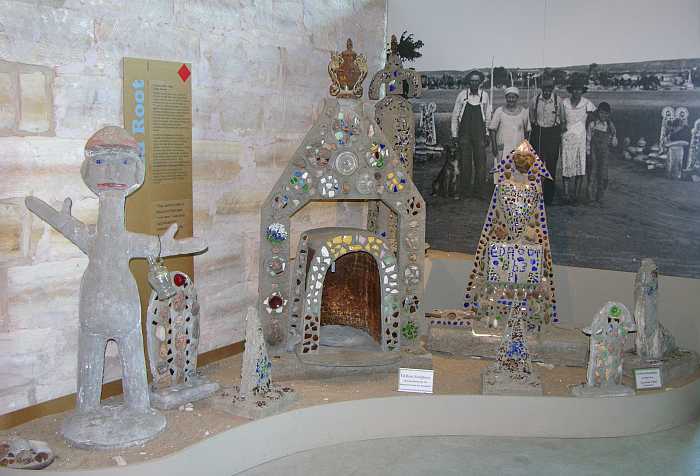 Following an early retirement, Ed Root (1865-1960) built many unique concrete sculptures on his farm outside Lucas,
Kansas. The concrete structures were decorated with glass, rocks and bits of metal. The farm is now beneath
Lake Wilson, but over 100 of Roots sculptures were saved.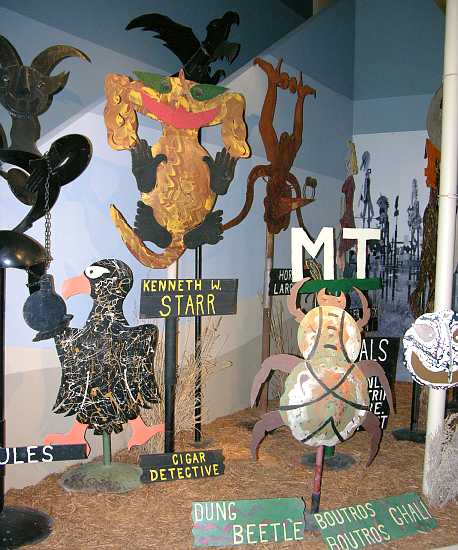 M. T. Liggett's junk metal folk art, windmills and political commentary
line the streets of Mullinville, Kansas. Some of his art is displayed
at the outskirts of Lucas.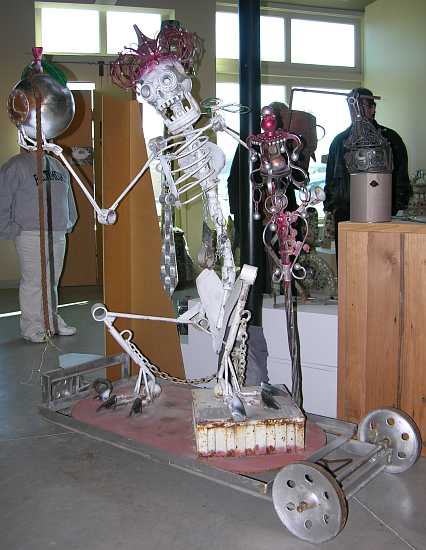 Bob Mix (1947- ) of Great Bend, Kansas uses the skills developed
as a conventional metal fabricator to create whimsical machines
and creatures.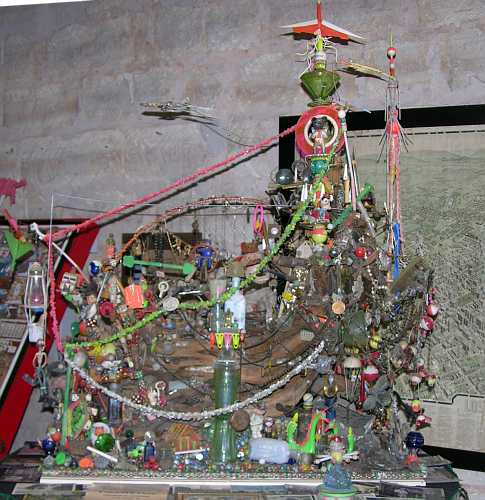 John Woods (1929- ) of Kansas City, Kansas created this sculpture
created from items found at the bottom of West Lake in LA's
MacArthur Park.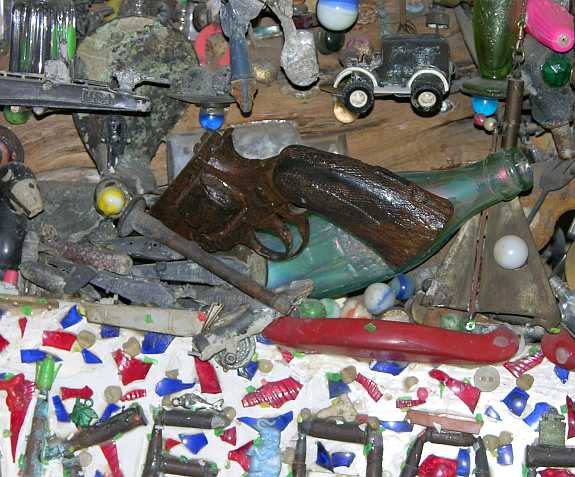 Guns and human teeth are among the items recovered from the drained lake bed. Over
100,000 items were recovered and appear in other art by Mr. Woods.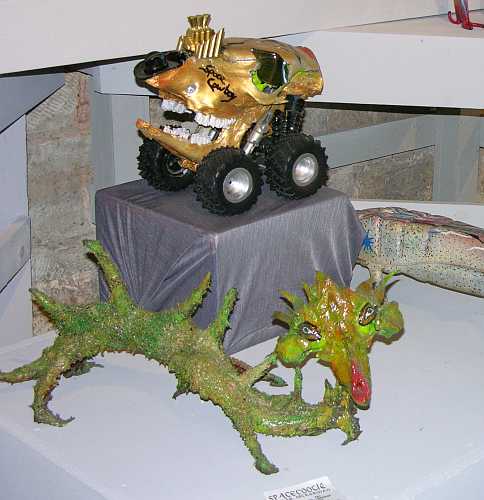 Jim (J.R.) Dickerman's sculptures, masks and costumes are created from
scrap metal parts, bones and almost anything else. They are available for
purchase at the Grassroots Art Center.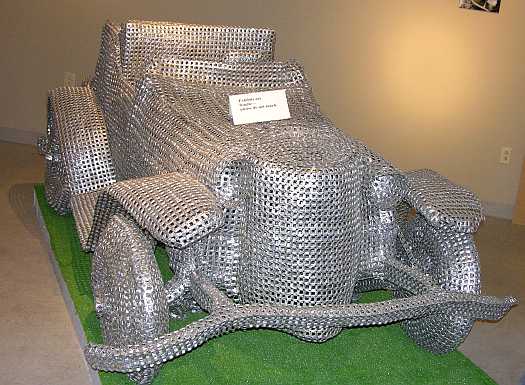 Herman Divers of Topeka, Kansas created items as diverse as a full size motorcycle,
clothing, furniture and this two seat automobile from pull tabs.
Page 2 of the Grassroots Art Center Grassroots Art Center web site
Kansas Art Museums

copyright 2005-2016 by Keith Stokes