Brant's Meat Market

125 South Main Street
Lucas, Kansas 67648
(785) 525-6464

Monday - Saturday 9AM - 5PM


Brant's Market in 2005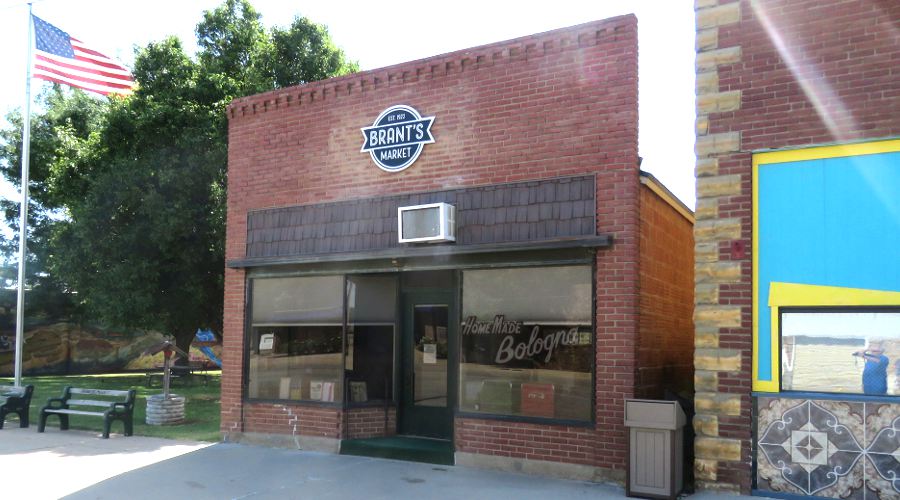 Brant's Meat Market - Lucas, Kansas
Brant's Meat Market features fine fresh meats as well as dry cured bacon, beef jerky, homemade Czech bologna, and wonderful smoked link sausages. The Czechoslovakian ring bologna is a big treat with everyone that tries it, and I love the smoked sausage on pizza. Brant's market has been operating since 1922.
Four generations of the Brant family operated the family meat market until 2018, but after closing in January, the market was purchased by Adam & Ashley Comeau, who reopened the market 5 months later.. They use the same old family recipes and learned to prepare the meats from 3rd generation Doug Brant.
We miss talking to Doug when shopping at Brant's Meat Market, but appreciate the market being kept open and still being able to purchase their meats.
Brant's Meat Market is the largest retail distributor of Luther's Beef Jerky. Brant's ships beef jerky and gift boxes of meats and cheeses. Call for details.
New in September 2019, Brant's has opened a second location at 121 South Mill Street, Plainville, Kansas 67663. Call (785) 688-4350 to confirm hours.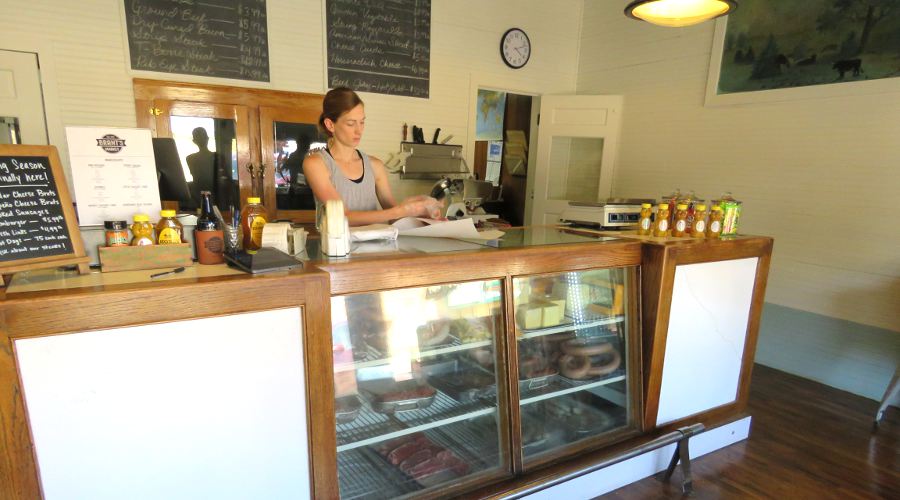 Co-owner Ashley Comeau at Brant's Meat Market counter in 2019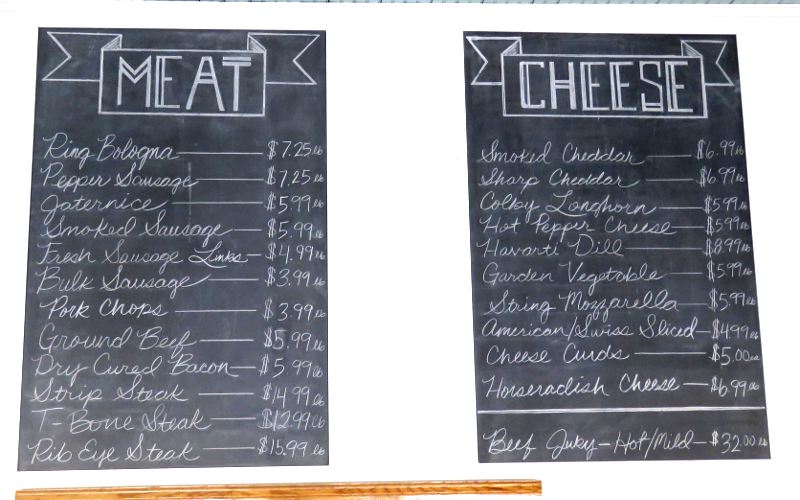 Brant's Meat Market prices in July 2019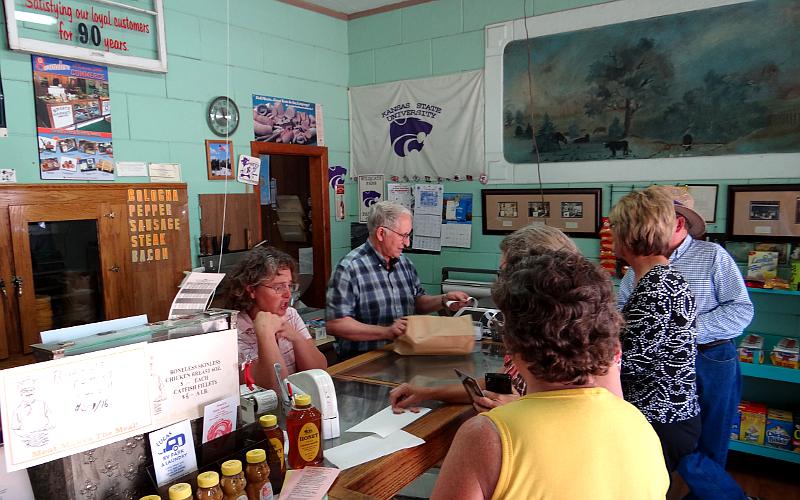 Stephanie Svaty and Doug Brant on a busy Saturday afternoon at Brant's Meat Market in 2012
Brant's Market web site
Kansas Attractions Kansas Travel & Tourism Home
copyright 2005-2021 by Keith Stokes