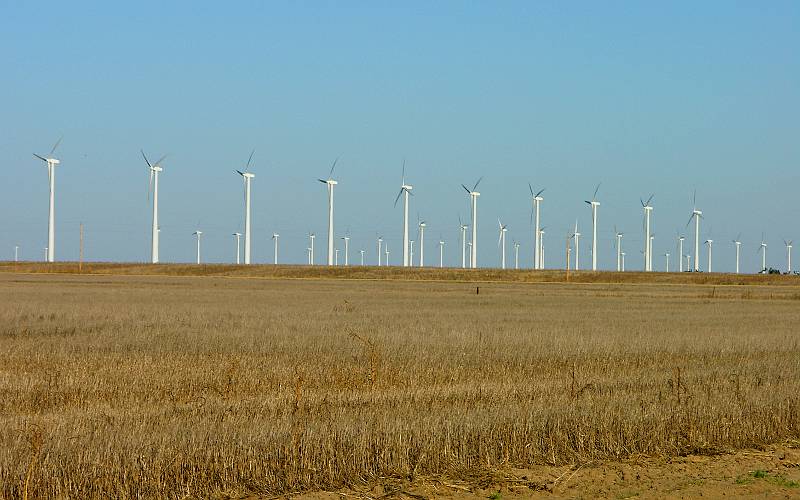 Gray County Wind Farm - Montezuma, Kansas
Built in 2001, FPL Energy's Gray County Wind Farm near Montezuma, Kansas is still the largest wind farm in Kansas. It has 170 turbines with the generating capacity of 112 megawatts - enough electricity to power 33,000 homes. Although the towers are spread over 12,000 acres, only 6 acres are directly used for tower sites and roads. The balance is still used as farmland. The electricity produced at the the Gray County Wind Farm is purchased by Black Hills Energy (formerly Aquila).
The individual turbine towers are 217 feet high, with 77 feet long blades.
This site was selected because the average wind speed is approximately 20 miles per hour. The turbines only produce power when the wind speed is between 10 and 56 miles per hour.
To visit the Gray County Wind Farm take US Highway Highway 56 to Montezuma, Kansas, about 25 miles west of Dodge City. The Gray County Wind Farm surrounds the community of Montezuma.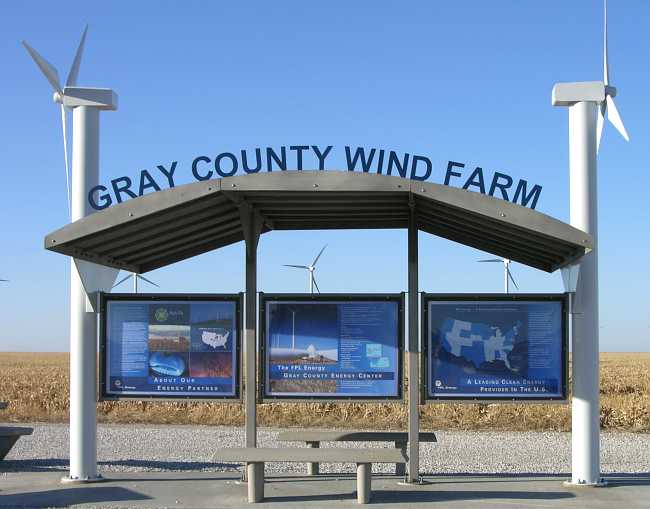 The Gray County Wind Farm visitors kiosk is just east of Montezuma, on the north side of US Highway 56.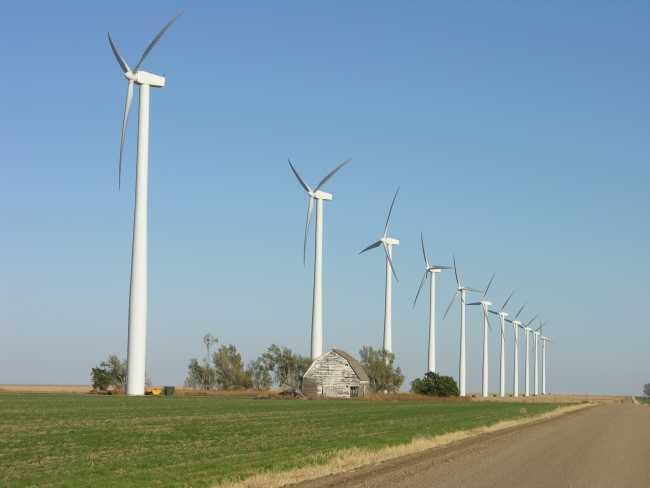 This photo of the Gray County Wind Farm was reproduced as a post card in the children's book
The Middle of Somewhere by J.B. Cheaney.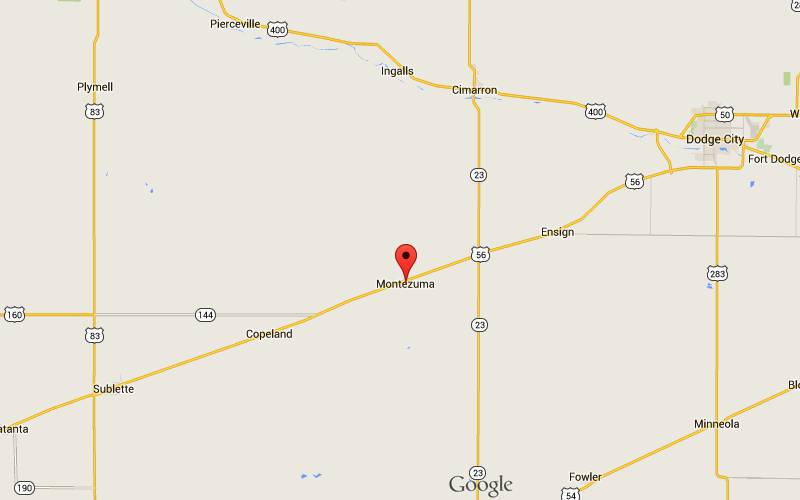 Montezuma Map - The wind farm surrounds the town
copyright 2005-2018 by Keith Stokes