Joe's Kansas City Bar-B-Que
3002 West 47th Avenue
Kansas City, Kansas 66103
(913) 722-3366

Monday - Thursday: 11AM - 9PM
Friday & Saturday: 11AM - 10PM

Joe's KC BBQ Menu Joe's KC BBQ Map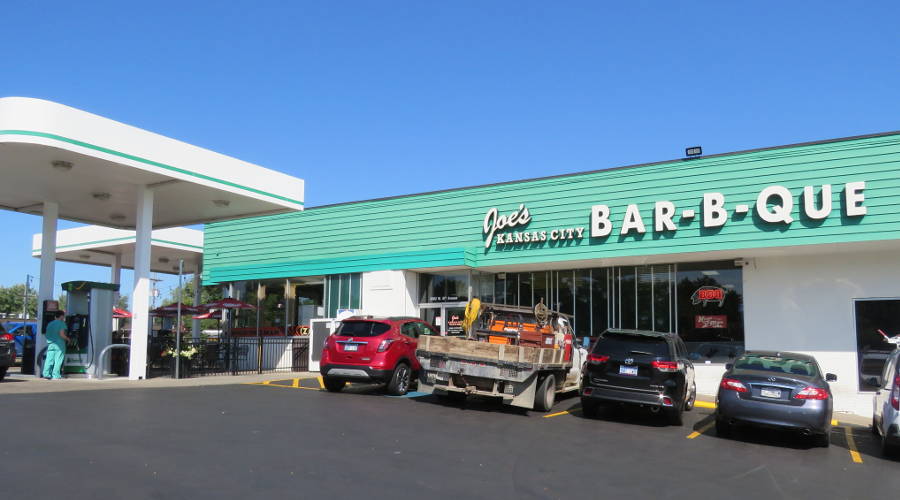 Joe's Kansas City Bar-B-Que - Kansas City, Kansas
Joe's Kansas City Bar-B-Que in Kansas, Kansas was the first Oklahoma Joe's Barbecue location in the Kansas City metropolitan area. It opened in 1996, a few months after a Oklahoma Joe's opened in Stillwater, Oklahoma. The Stillwater location has long since closed, but two much larger restaurants have since opened in Olathe and Leawood, Kansas. The name of these three restaurants was changed to Joe's Kansas City Bar-B-Que in 2014.
Joe's Kansas City Bar-B-Que shares a modest sized building with a gas station. Until 2020 there was a convenience store in the building, but during Covid, Joe's took over that space and expanded the restaurant. Outside, they took over half of the space occupied by the gasoline pumps, so that cars can only get fuel on the far side of the pumps, while an outside dining area goes right up to the pumps on the building side. In addition, they have added curb service with about 10 of the parking spaces.
Joe's has a good, consistent product and even better marketing. They have received a lot of national recognition and have become a destination for people visiting Kansas City from other cities and countries. The last time that we were there, a group from Chicago stopped us to take a photo for them.
In the past, this restaurant often had long lines because there were few tables and they appeared to actually time and slow the service to the dine-in line, so that a table became free about the time that you get your food. Since the seating expansion and the curb side delivery, we have not experienced an excessive wait. It may get slower when the weather is too cold for dining outside.
Joe's Kansas City Bar-B-Que is known for a wide of variety of quality smoked meats as well as the onion rings and baked beans. The French fries are fresh. They are seasoned and used to have what I considered to be too much sodium and spice. They have cut back on those over the years and I believe almost everyone will prefer them spiced today.
Joe's 1/2 smoked chicken and one side make a generous meal for $12.69, but they are best known for the Z-Man Sandwich. The Z-Man is brisket, smoked provolone topped with two onion rings on a kaiser bun ($9.89). The Z-Man is one of the best sandwiches I have had anywhere in Kansas City! Other meats which we particularly recommend are the pork ribs and the burn ends
Joe's Kansas City Bar-B-Que serves chili through the winter months. I like the chili a lot. It is meaty, sweet and flavorful with no beans. It is a little too mild for my taste, but they offer onions and diced jalapeños (and cheese) on top, which made it just right. They also provide several hot sauces.
The gumbo is available year around and is quite good, though it may be too spicy for some.

Man VS Food

This Kansas City, Kansas location of Joe's Kansas City Bar-B-Que was featured on the August 11, 2010 TV episode of Man VS Food. The TV show made the beef burnt ends look as wonderful as they are. Joe's has received a lot of other national attention in newspapers. magazines and TV, including Anthony Bourdain's "A Cook's Tour" and "No Reservations."

The Man VS Food - Kansas City episode also featured Stroud's in Kansas City, Missouri and a food challenge at Papa Bob's BBQ in Kansas City, Kansas.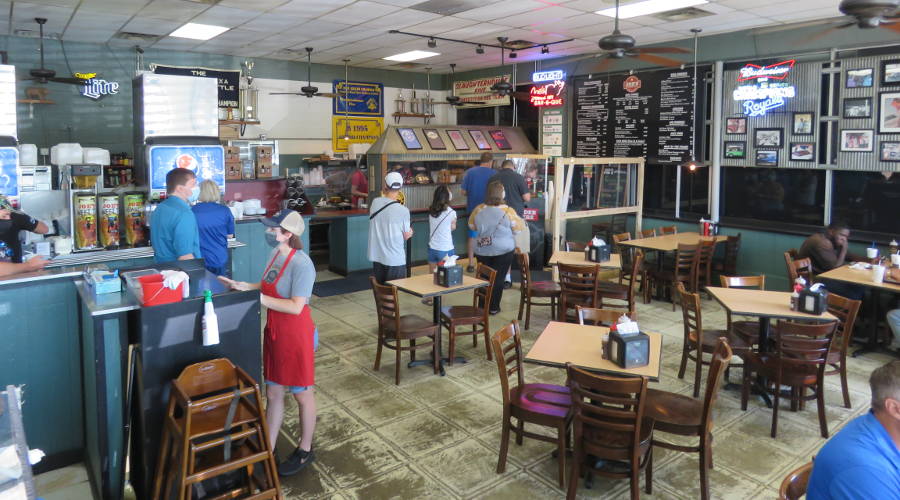 1/2 of the enlarged Joe's Kansas City dining room - You order at the stand in the far corner.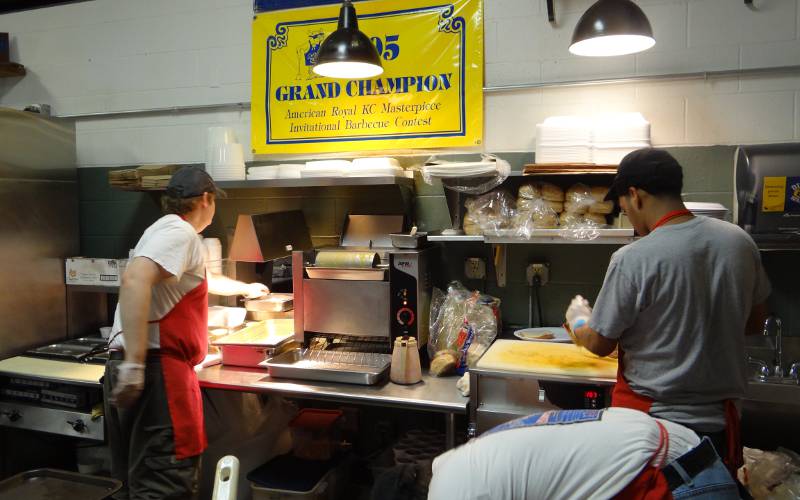 The plating area at Joe's Kansas City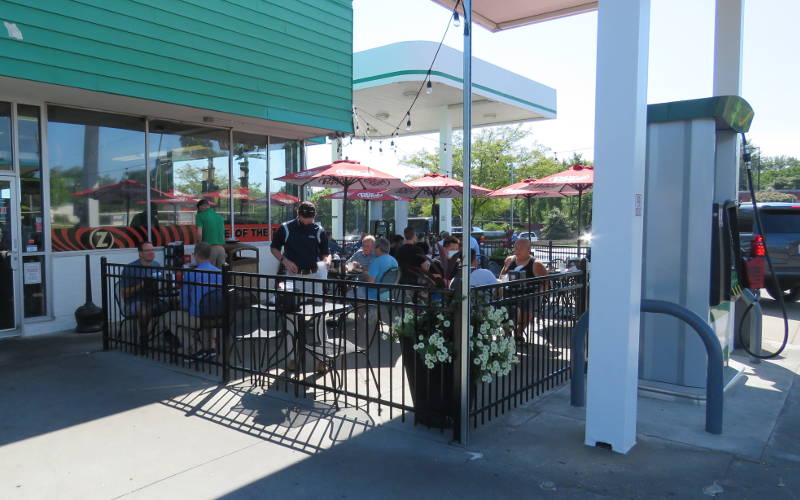 Joe's new outdoor dining goes right up to the gas pumps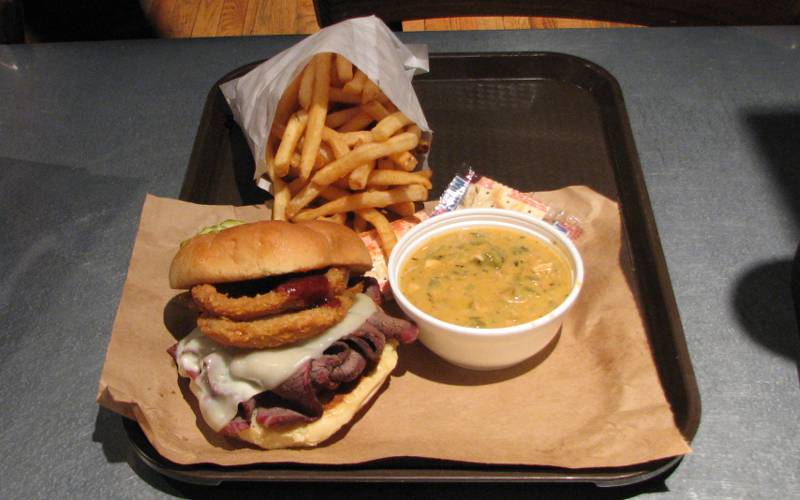 "Unseasoned" French fries, Z-Man sandwich and smoked chicken gumbo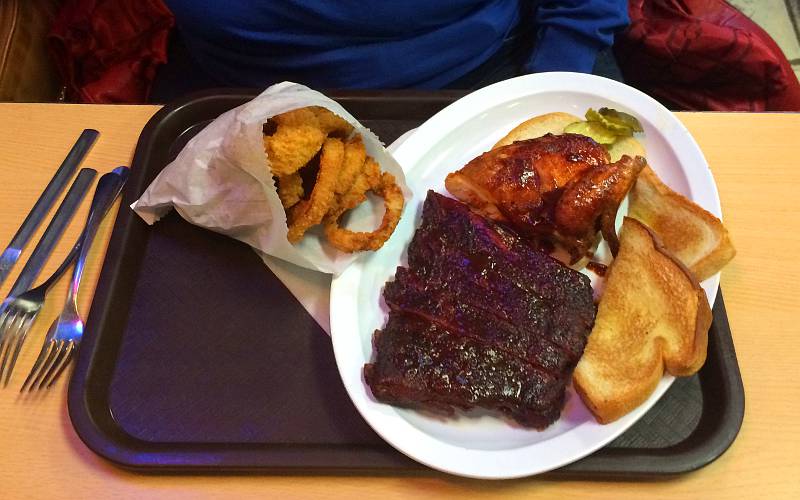 Ribs and chicken diner with onion rings

Ribs and one meat diner with (unseasoned) fries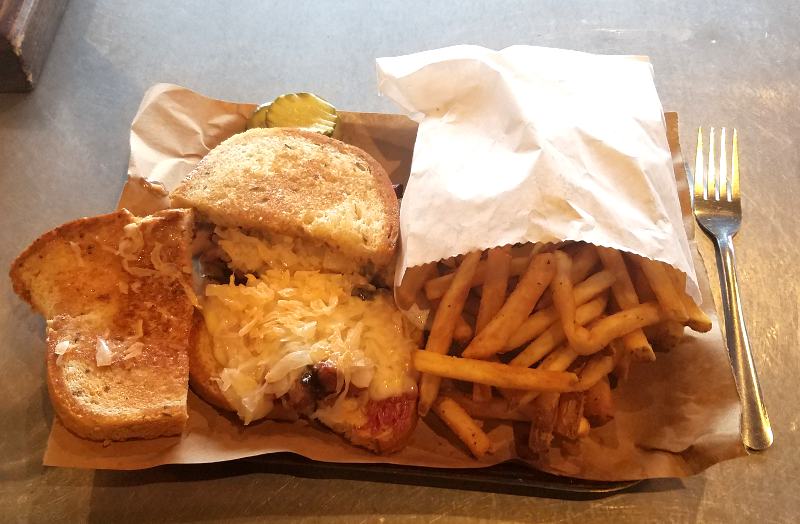 Joe's introduced this corned beef burnt ends Reuben for St. Patrick's Day in 2016 and it was so
popular that it is now the Thursday lunch special each week in March.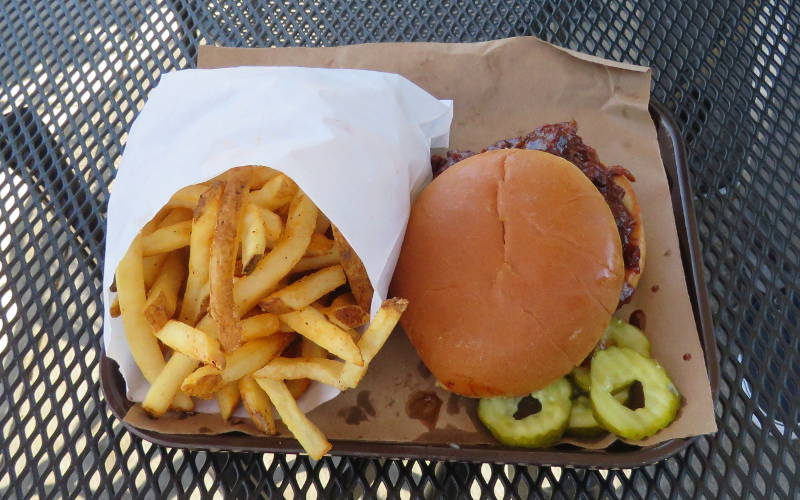 Smokie Joe and fries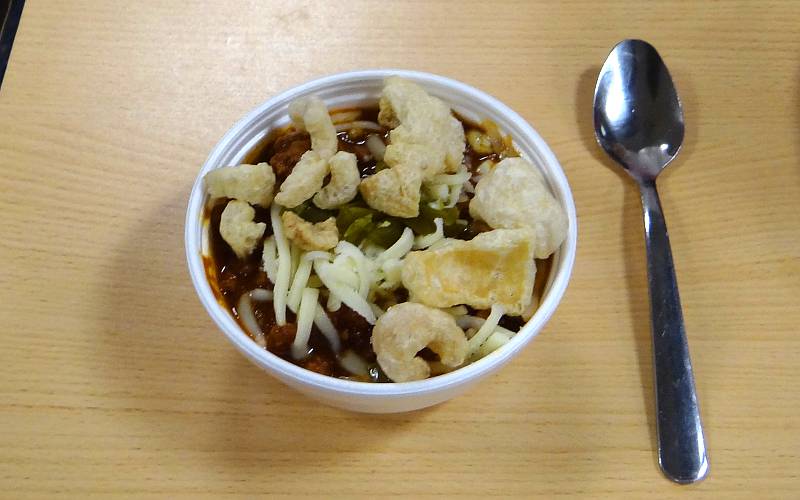 chili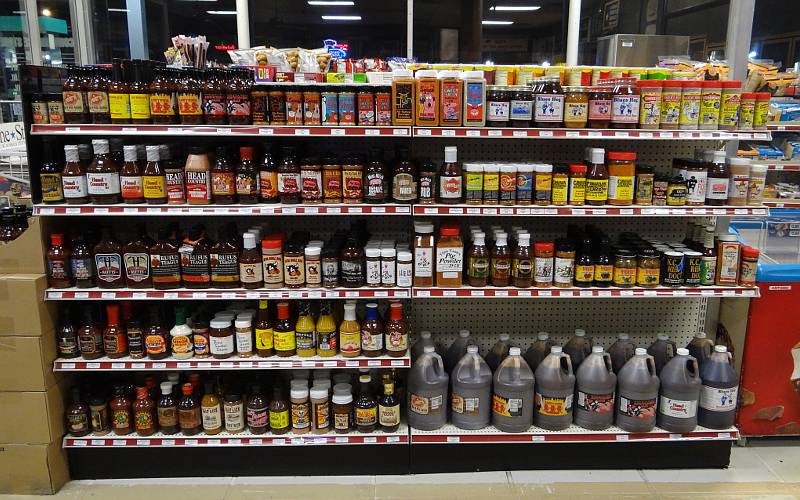 BBQ sauces for sale in the convenience store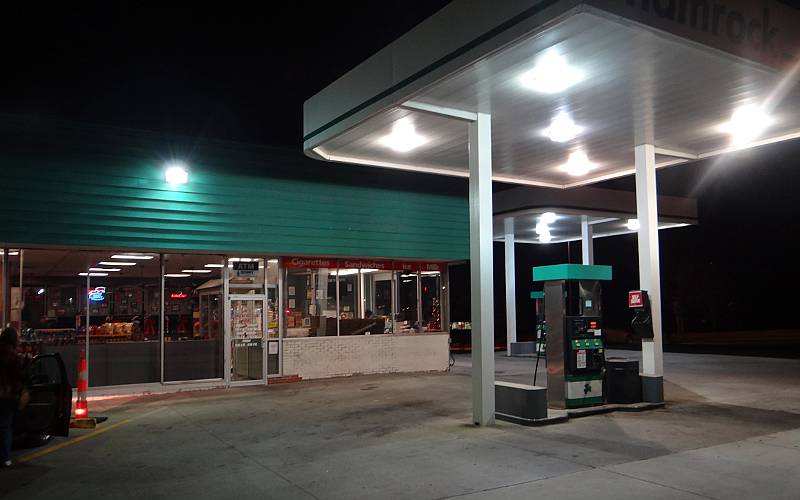 Joe's Kansas City BBQ prior to the addition of outdoor dining


Joe's Kansas City Bar-B-Que November 2021 Menu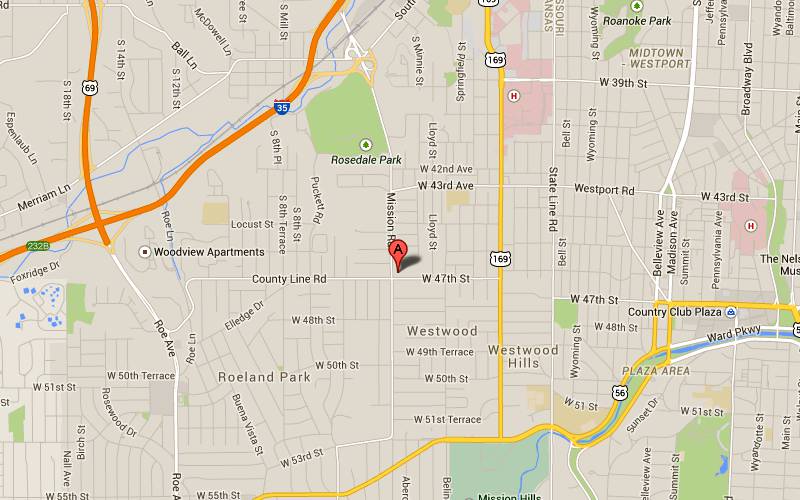 Joe's Kansas City Bar-B-Que Map
Unique Kansas Restaurants Kansas Specialty foods
Kansas Attractions Kansas Travel & Tourism Home
copyright 2008-2022 by Keith Stokes