Kansas Maze Sunflower Festival
at Gaeddert Farms

13209 East 82nd Avenue
Buhler, Kansas 67522
(620) 543-3073

Hours
Free admission in 2020 - donations appreciated

Kansas Maze Sunflower Festival Map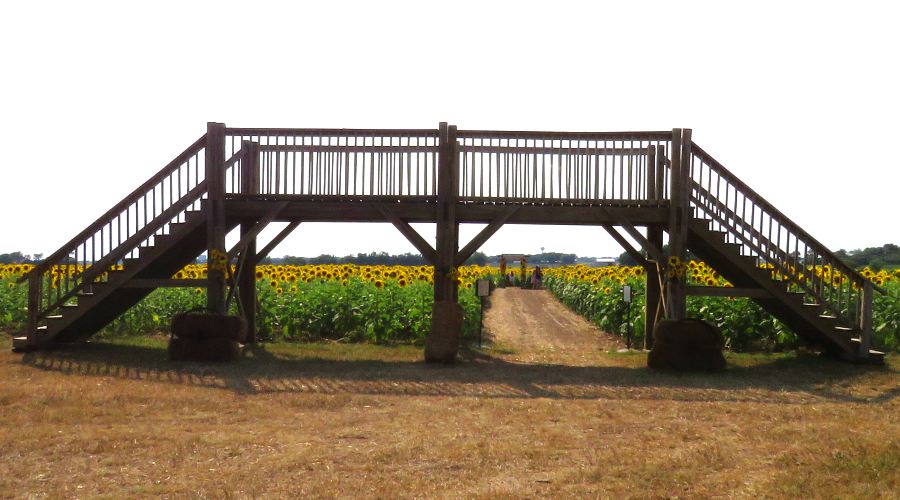 Kansas Maze Sunflower Festival walkover bridge - Buhler, Kansas
2020 is the second year of the Kansas Maze Sunflower Festival, near Buhler, Kansas, which kicked off August 22 with the main field in full bloom and a nearby field which still has weeks to go. Since 1999 Kansas Maze has had a maze in a corn field, which doubles as aerial art, but we saw nothing about that at the festival.
The $7 fee includes one bloom which you may cut to take home.
There are a few other things to do, such as a jumping pillow, giant puzzle, sand volleyball, and photo opportunities.
On August 29, 2020 you may participate in either a 5K or 1 mile Trail Run that will include a route through the sunflowers. Admission is $50 for the 5K through August 28 or $55 on race day. Admission for the 1 mile run is $40 though August 28 or $45 on race say. A pancake breakfast is included with the reace entry ($2 for non runners). Registration begins at 7AM and contestants should check in at least 30 minutes in advance of the run. the 5K competitive division goes at 8AM, the 5K non-competitive division at 8:30AM and the 1K walk/run at 9AM.
There will be a Craft & Art Market at the Sunflower Festival on September 12, the final day of the festival for 2020.
Confirm if sunflowers are in bloom at their Facebook Page.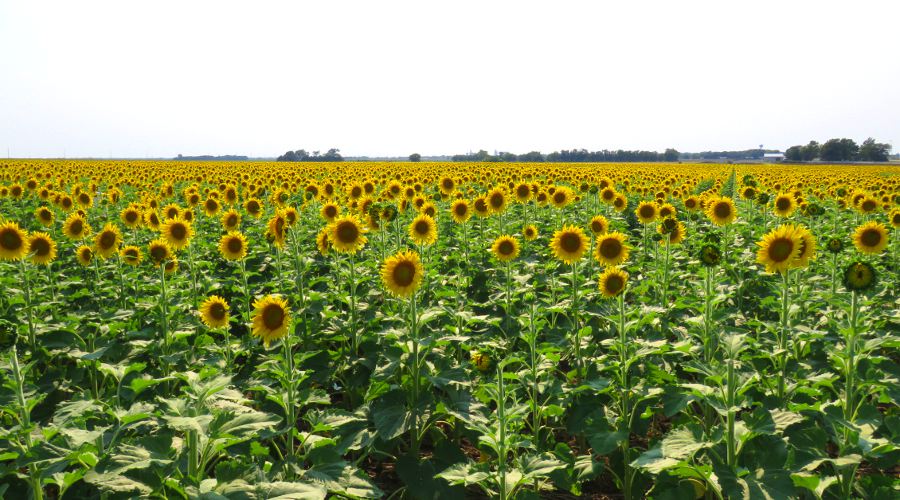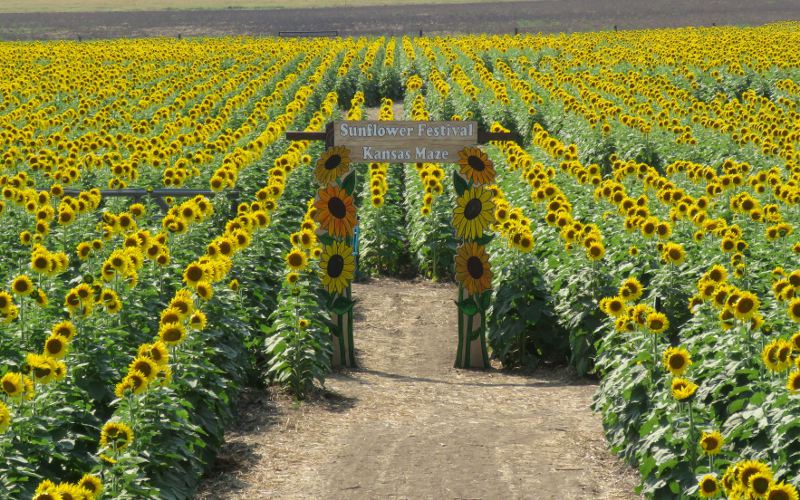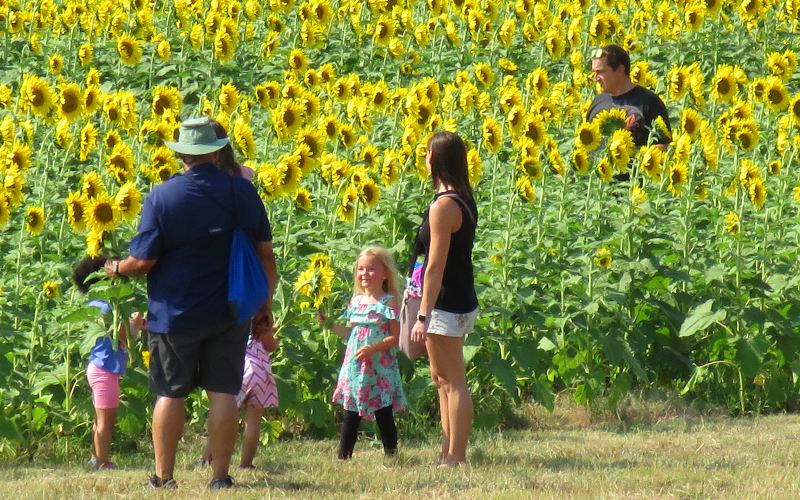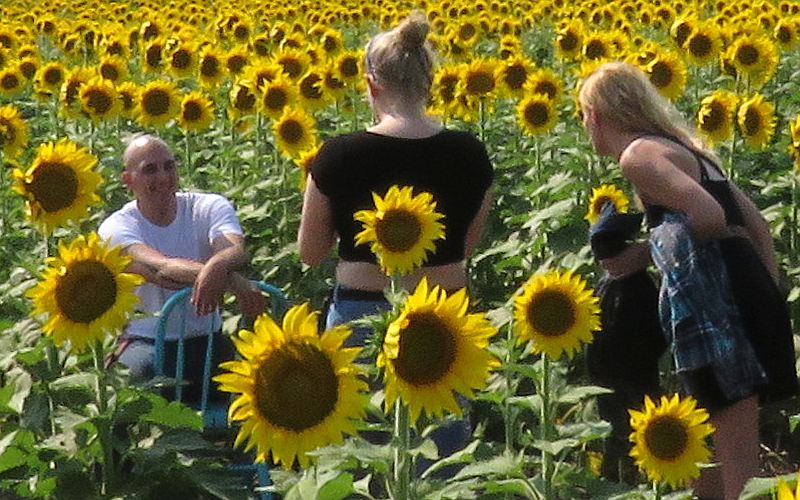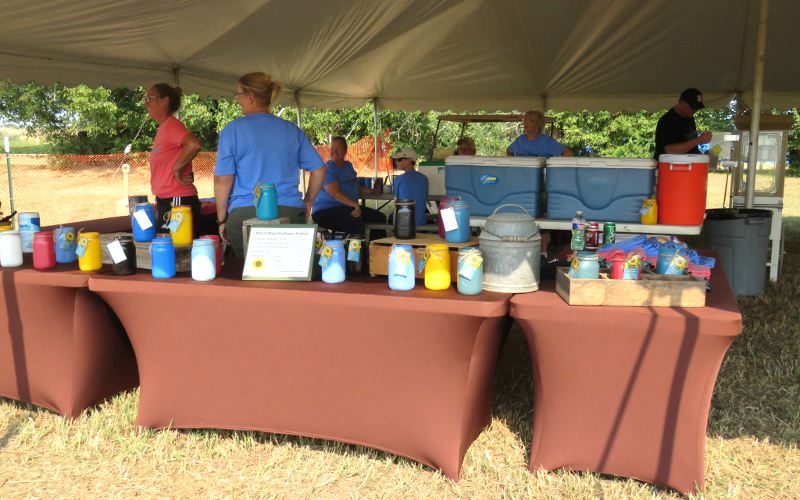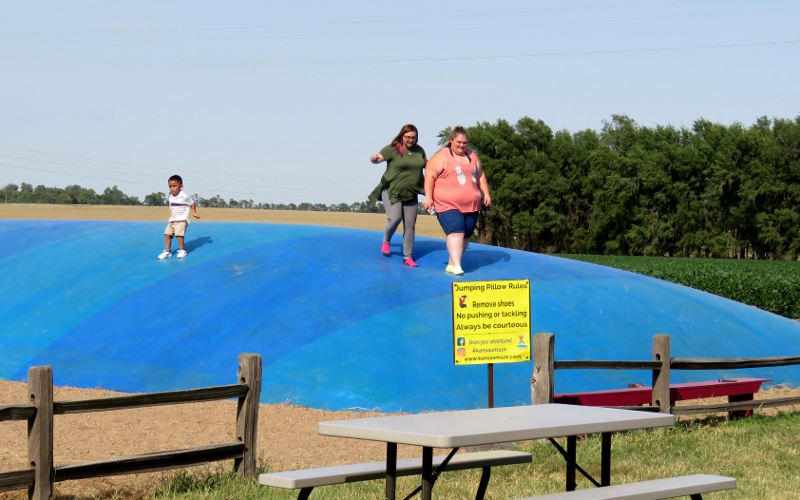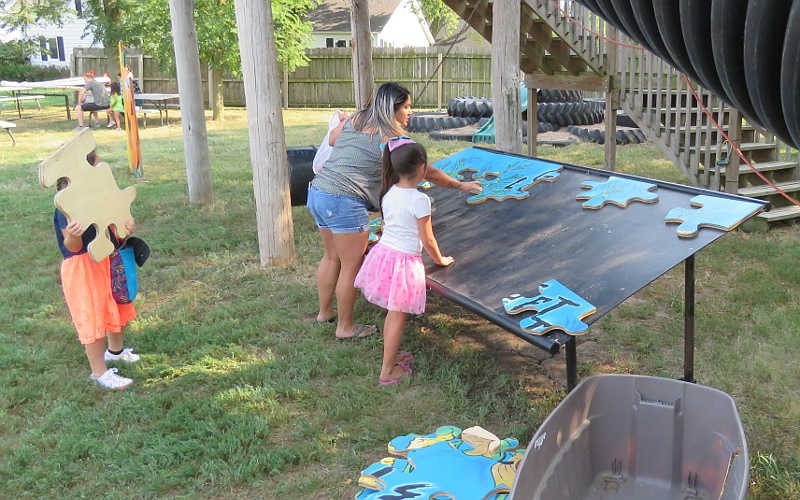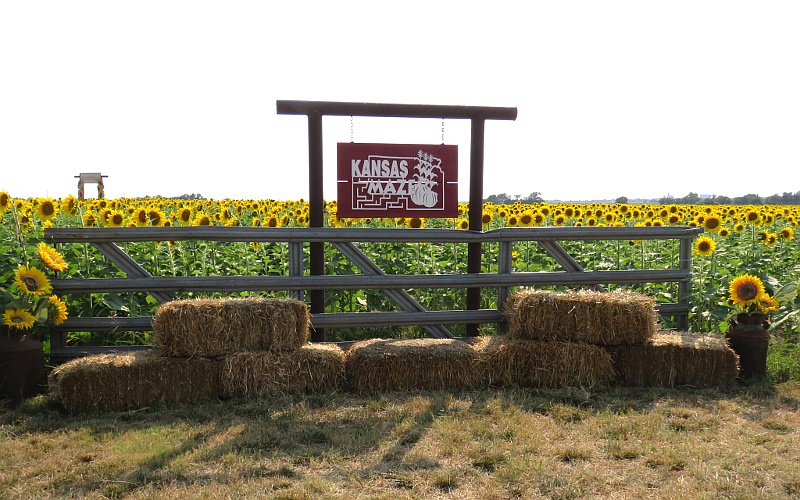 Hours
Saturday August 22 2PM - 8PM
Sunday August 23 2PM - 8PM
Wednesday August 26 5PM - 8PM
Thursday August 27 5PM - 8PM
Friday August 28 5PM - 8PM
Saturday August 29 2PM - 8PM
Sunday August 30 2PM - 8PM
Wednesday September 2 5PM - 8PM
Thursday September 3 5PM - 8PM
Friday September 4 5PM - 8PM
Saturday September 5 2PM - 8PM
Sunday September 6 2PM - 8PM
Monday September 7 2PM - 8PM
Tuesday September 8 2PM - 8PM
Wednesday September 9 2PM - 8PM
Thursday September 10 5PM - 8PM
Friday September 11 5PM - 8PM
Saturday September 12 5PM - 8PM
Confirm Hours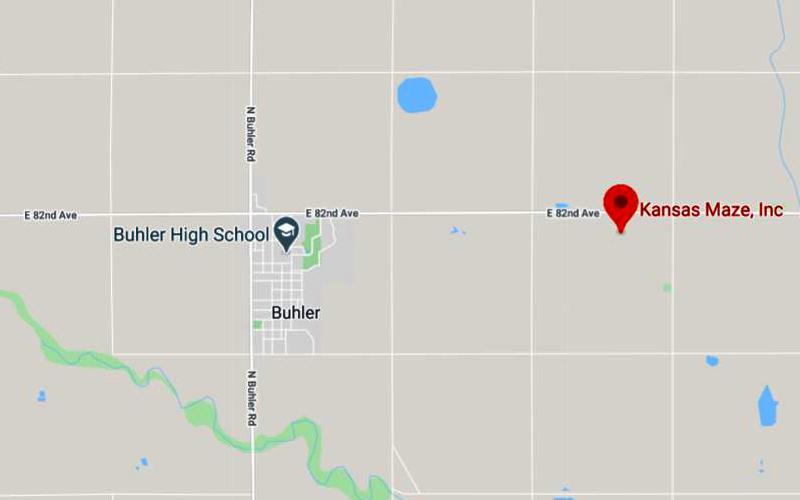 Kansas Maze Sunflower Festival Map
Other public Kansas sunflower fields Kansas Maze Sunflower Festival web site
copyright 2018-2020 by Keith Stokes