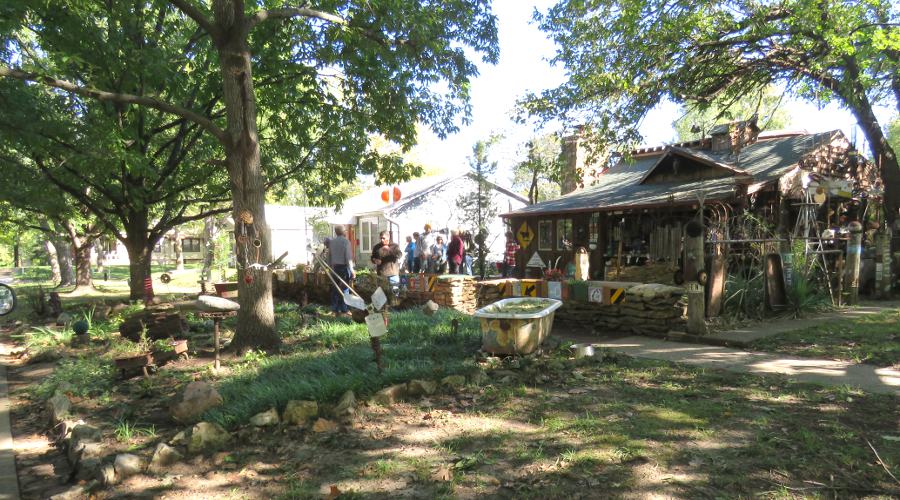 Nick Schmiedeler lawn art
We first encountered Nick Schmiedeler's folk art at Art Tougeau - Lawrence, Kansas' annual wheeled-art parade and wheel-apalooza. While researching the vehicles entered in Art Tougeau, I learned that Nick has created many other unique art features.
The Lawrence home of Cindy and Nick Schmiedeler is a grassroots art environment. The various interesting mobiles, statues and unusual fence shown here can all be seen from the street and sidewalk, without entering the Schmiedeler's yard. We didn't know about the art along the back alley until our second visit in 2014 and I feel that back yard has developed until it is the most interesting part of the display.
Nick has no formal art education, but writes that he has been tinkering with found, salvaged and natural objects for decades. He is a member of the Lawrence Art Guild and the Kansas Sculptors Association. He works with metal, wood, rock, and other found materials producing art for his and other homes and gardens. Much of his art is available for sale and if you wish, he will deliver and set up most of the larger or heavier pieces at your site. Nick Schmiedeler also does commissions.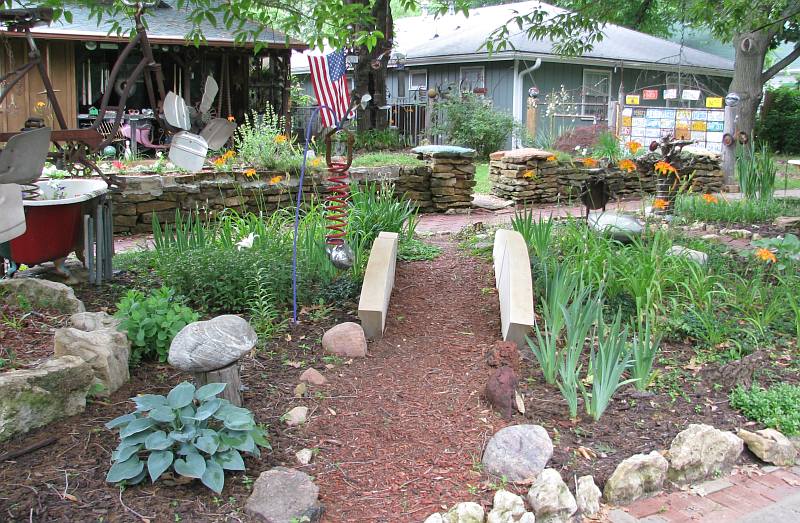 Pathway from the street in 2009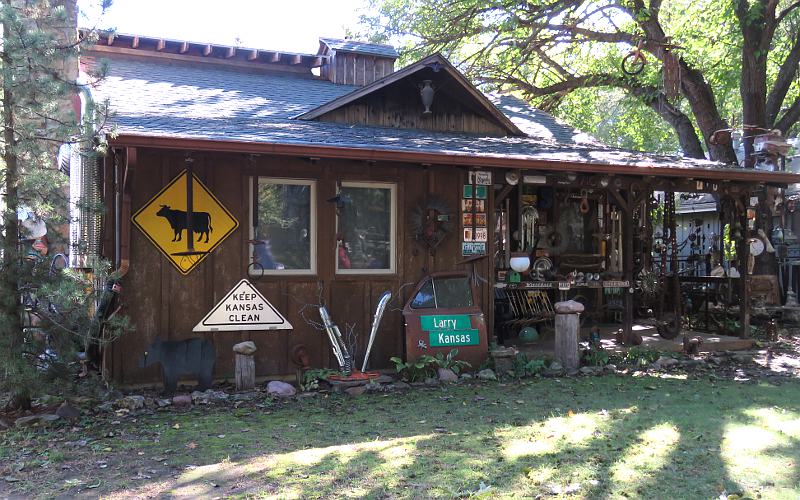 Schmiedeler front yard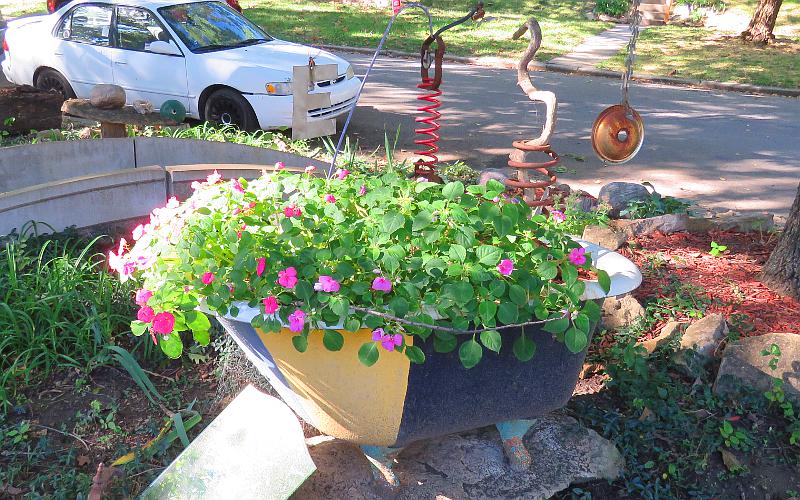 Violet's Tub - This bathtub has changed a lot since we first photographed it in 2009,
but still includes the scrap springs, native rock, and mirror that it did when we first saw it.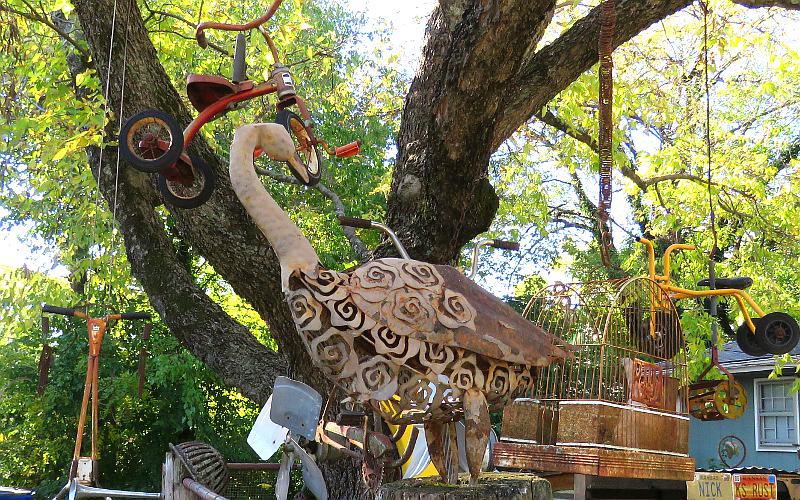 This interesting goose stands on the back fence. Notice the tricycles and lawnmower hanging from the tree.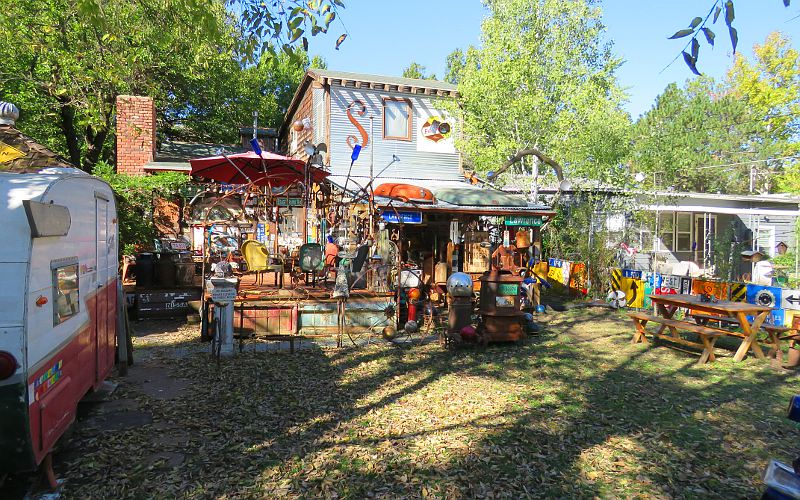 Walk around and follow the alley to the back of the Schmiedeler house to see more folk art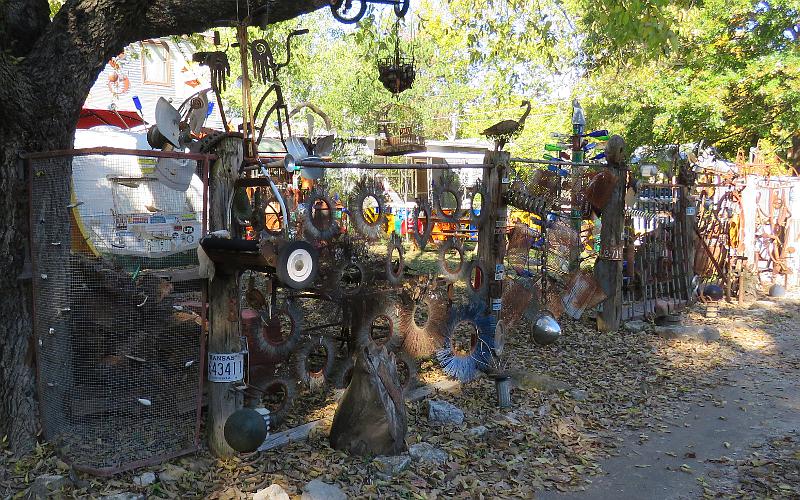 Alley behind the Schmiedeler home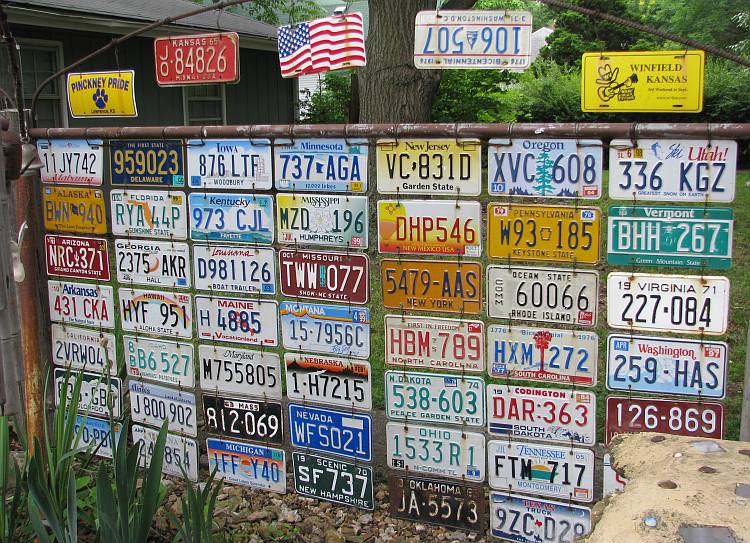 In 2009, the front fence included this, with license plates from all 50 states and Washington D.C.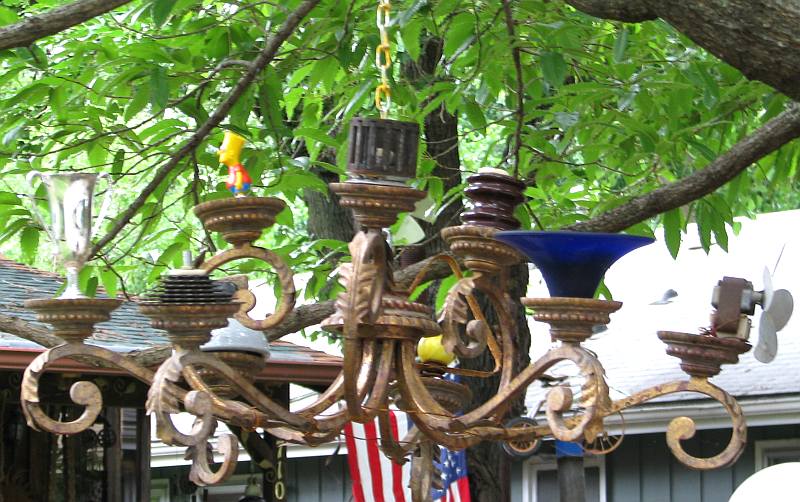 Crapalabra - grassroots' chandelier decorated with scrap metal, trophy, dome light, rubber ball, Bart Simpson in 2009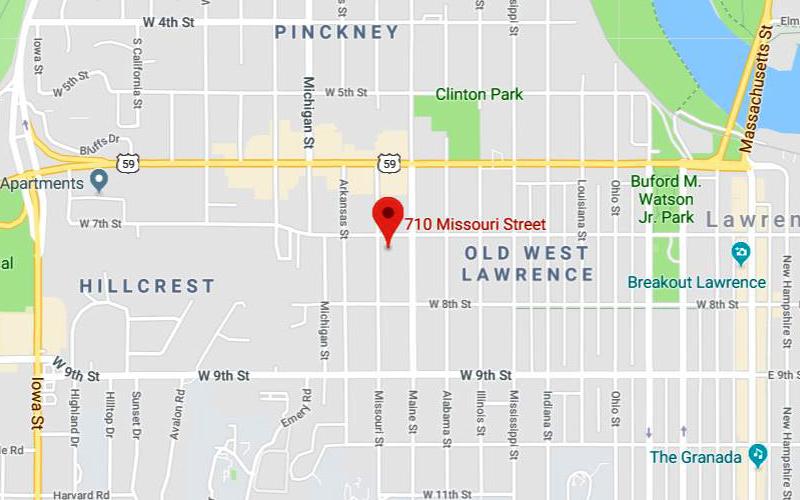 Schmiedeler Art Environment Map
Lawrence's Art Tougeau The art of Nick Schmiedeler
Kansas Attractions Kansas Grassroots Art & Artists
copyright 2009-2018 by Keith Stokes