Lewis R Howland
Model Circus Wagons

Humboldt Historical Museum
416 North 2nd Street
Humboldt, Kansas 66748
(620) 473-2250 & (620) 473-3464

Open weekends Memorial Day thru the 2nd weekend in October.
Rest of year open by appointment. free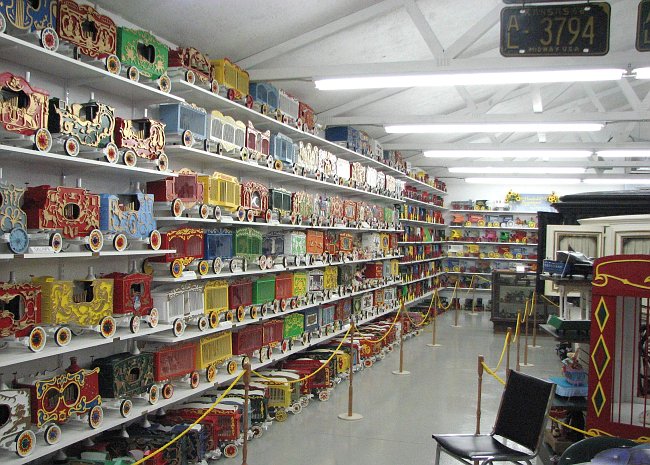 Portion of the enormous collection of scale model circus wagons and horse drawn carriages by Lewis R Howland
The late Lewis Howland of Iola, Kansas collected iron toys and built scale model airplanes much of his life. When he retired in 1989, he started traveling the country to photograph and measure circus wagons. He would return home and build scale models of those wagons, hundreds of circus wagons!
Howland also made scale model carriages, farm wagons, hearses, and Conestoga wagons. He even built a xylophone.
Lewis Howland wanted much of his collection to stay intact when he died, but was unable to find a museum in Iola that would exhibit the collection.
That is when the Humboldt Historical Museum stepped forward. They built a new building which houses many of the wonderful miniatures which Howland built and collected. The museum building opened in 1999 and also houses displays devoted to Humboldt baseball players George Sweatt & Walter Johnson, as well as license plate collection going back to a 1912 porcelain tag issued by Humboldt before Kansas issues license plates.
Though only open a few months of the year, the Lewis R. Howland Collection can be viewed by appointment year around.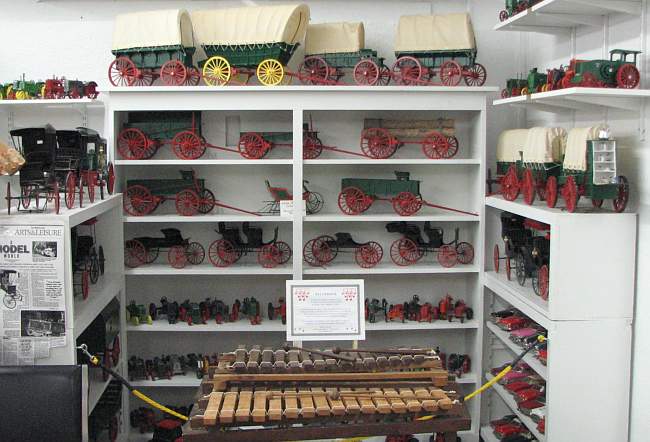 xylophone Lewis Howland made for his father (in foreground)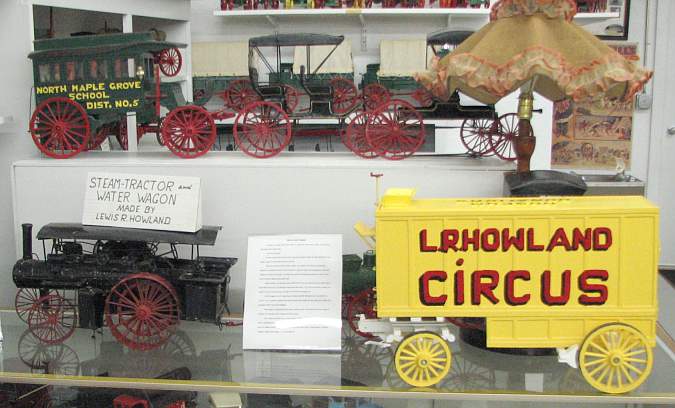 scale model steam tractor and water wagon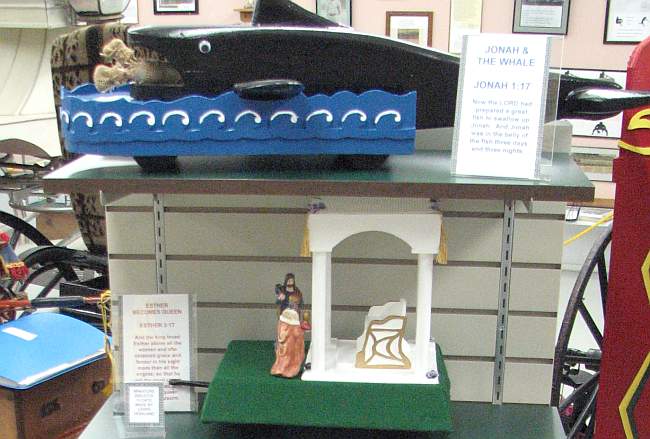 Scale models of classic floats from Biblesta, Humboldt's annual bible parade.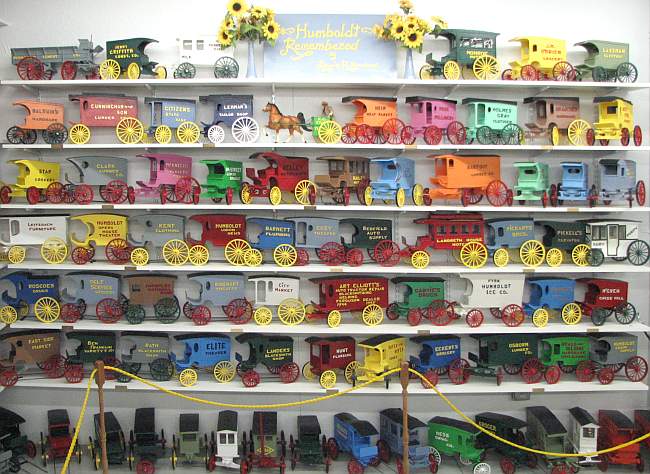 Lewis Howland made a miniature wagons representing each of the old businesses in Iola, Kansas. (this is only half)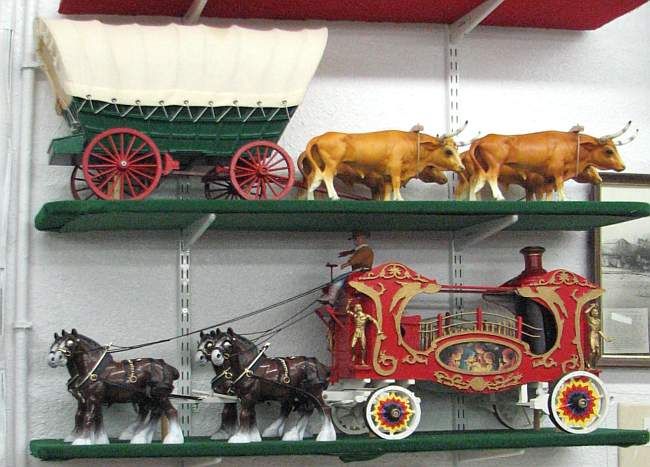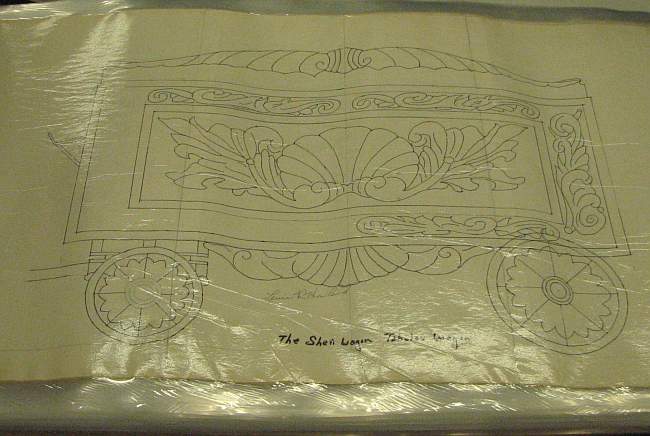 From the three books of Lewis Howland's design sketches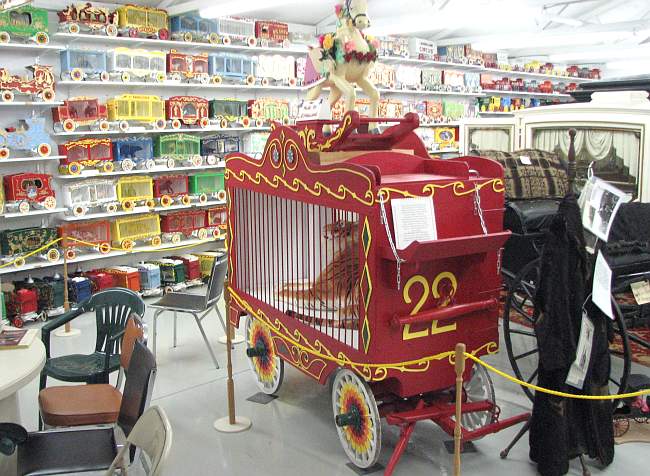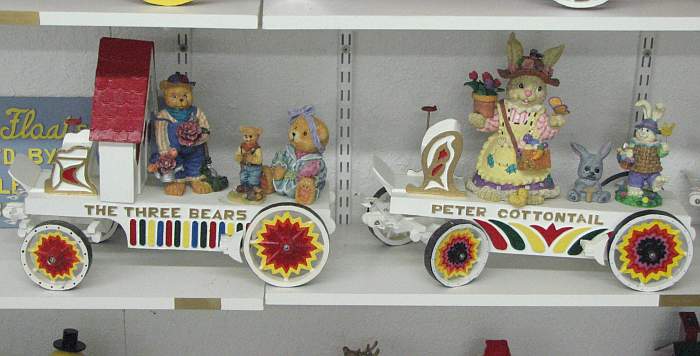 The Three Bears and Peter Cottontail floats

copyright 2007-2015 by Keith Stokes