Little Pyramids


5 miles west of US-83
20 miles north of Scott City, Kansas
in Logan County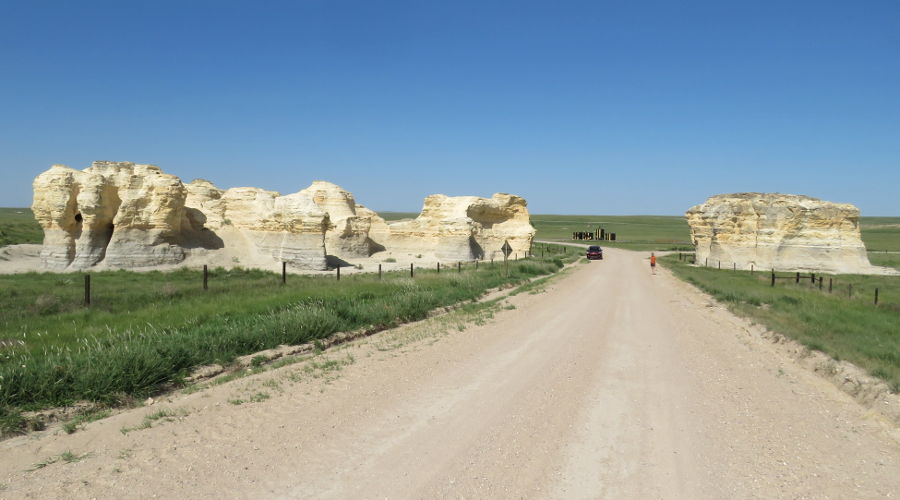 Little Pyramids
Like the better known Chalk Pyramids (or Monument Rocks) the Little Pyramids are rock outcroppings beside K-95 near US-83 in western Kansas. The 30 feet tall sedimentary formations of Niobrara Chalk were created during the Cretaceous Period, the most recent portion of the Mesozoic era, 80 million years ago when this area was part of a vast inland sea. Fossil shark teeth may be found in the area.
For those of you with GPS the Little Chalk Pyramids are located at Latitude: 38.75682, Longitude: -100.94952. 19 miles north of Scott City, Kansas.
While you are at the Little Pyramids, stop at the nearby Keystone Gallery for tips and directions. They advise you not to try this road in wet weather!
Little Jerusalem Badlands State Park has opened since we last visited the Little Pyramids. We been there twice and it is quite impressive. It is easy to include a visit to the Little Pyramids on your way to Little Jerusalem and we recommend visiting the Little Pyramids first. This is on the way between Lake Scott State Park and Little Jerusalem.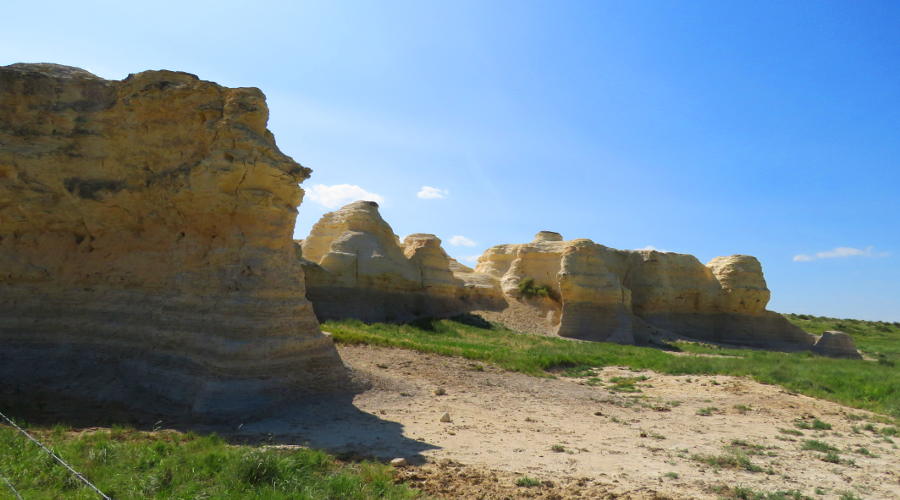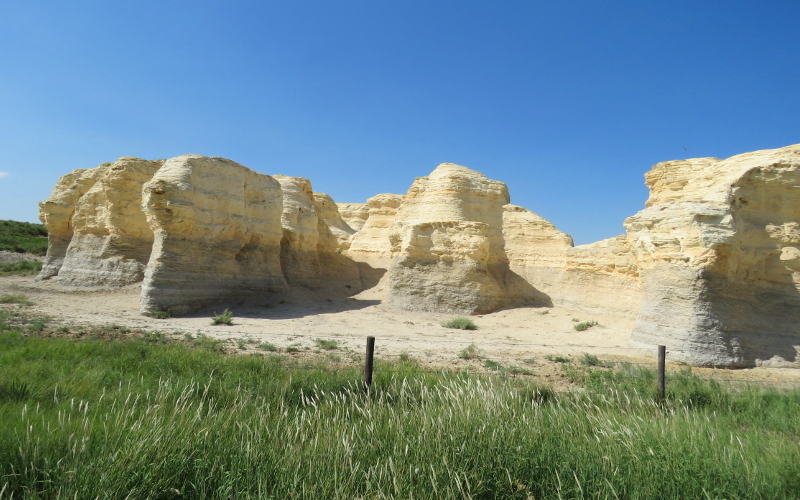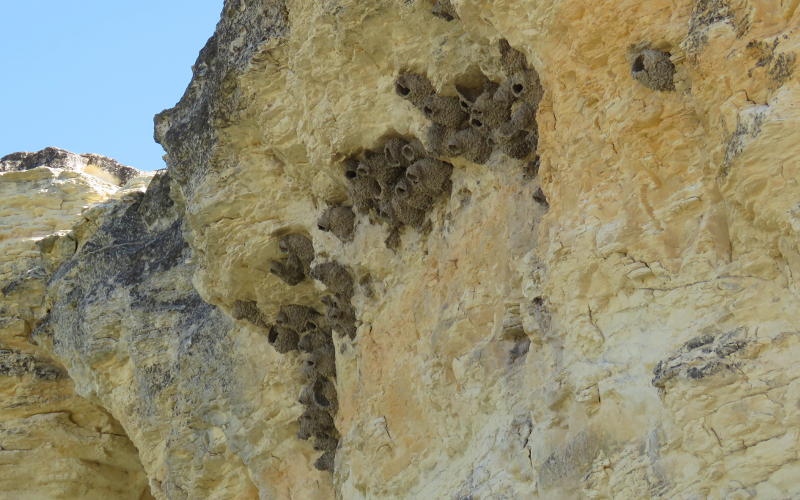 Cliff Swallow nests (Petrochelidon pyrrhonota)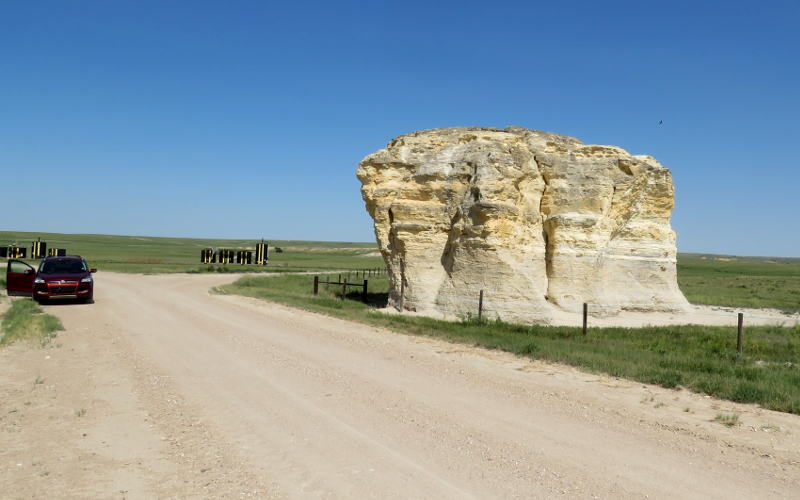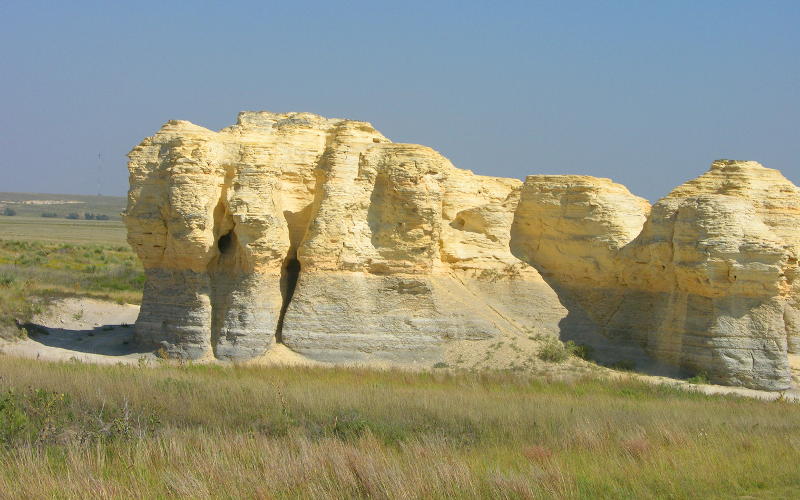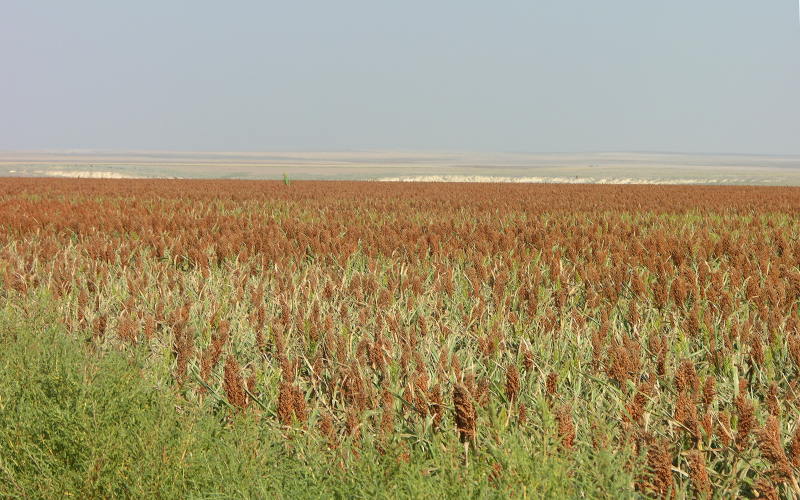 Nearby sorghum fields in late September
The area along the Smoky Hill River has many interesting rock formations. Many are on private property and are only visible at a distance, but some, such as the Little Pyramids can be seen from the county roads. They are also on private property and are fenced off. Please treat them with respect.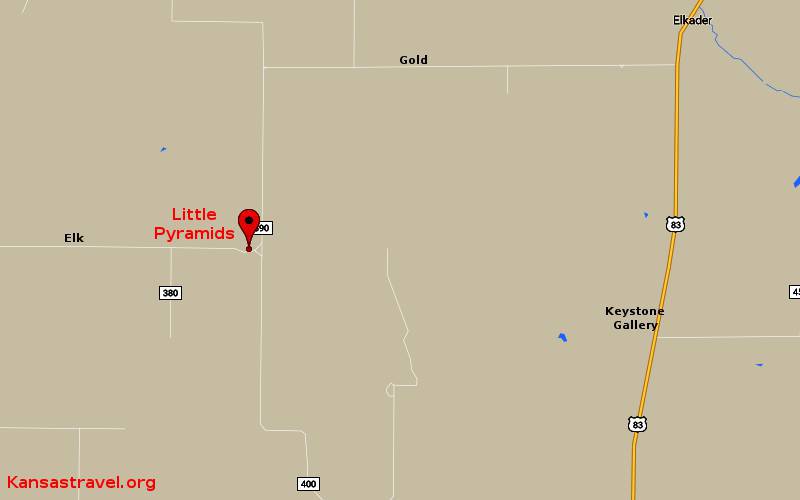 Little Pyramids Map
copyright 2005-2021 by Keith Stokes