Peterson Farm Brothers
Sunflower Trails

Lindsborg, Kansas 67456

The 2023 sunflowers bloom ended Sptember 7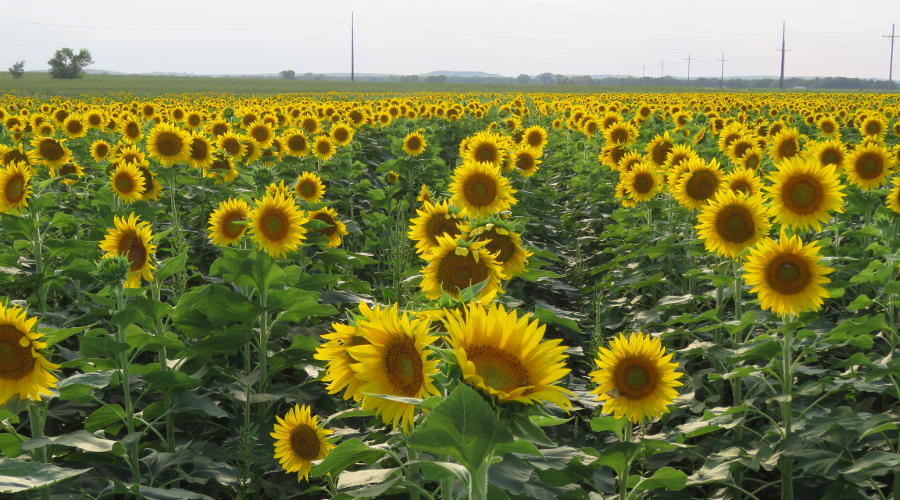 Peterson Farm Brothers Sunflower Trails - Lindsborg, Kansas
After taking years off in 2020 and 2022, the Peterson Farm Brothers Sunflower Trails arere back in 2023. The 2023 field is located outside Lindsborg, Kansas on the southwest corner of Wheatridge Road and Coronado Avenue, about a half mile south of The Heights Wedding Venue.
There is only a tiny parking lot which was far too muddy to use when we visited the sunflower field on September 3, 2021. Visitors are instructed to park along Wheatridge Road. Considering that the Peterson Far Brothers are internationally known and have a huge social media presence, we were surprised to find only one other party at the field at 6PM in the evening. The flowers were nearly perfect for viewing at this time. As the seeds grow heavy and pull the flowers down their appearance will change a lot during the 10 days or so remaining this season.
Admission is $5/person or $10/per family, with additional charges for professional photographers. You can leave check or cash in a box fastened to a telephone pole by the road or follow the instructions at the entrance to use Venmo. There are trails through the field and you are asked not to leave the trails. Unlike some of the commercial sunflower fields which are open to the public, you should not cut or take away sunflowers.
Please be careful not to damage the flowers, their seeds will be harvested later this fall. The Peterson Brothers plant High Oleic, a variety of sunflower that is used for sunflower oil.
While you are here, be sure to visit Coronado Heights Park, which is two miles away and can be seen from the field.
Open daylight hours.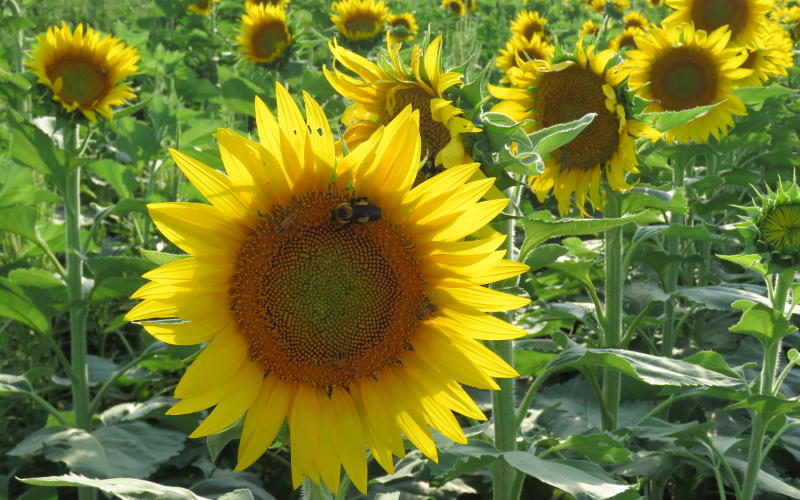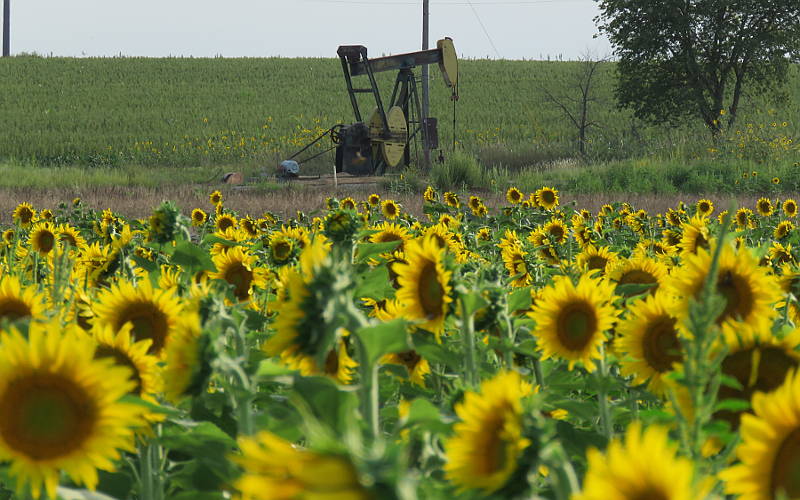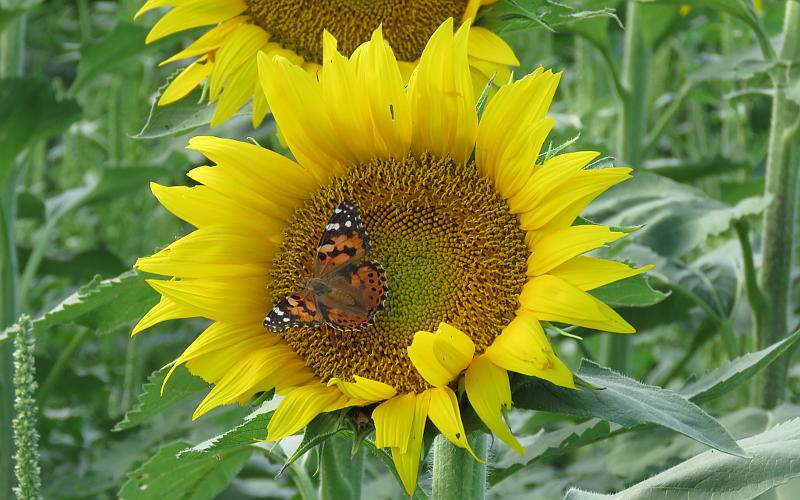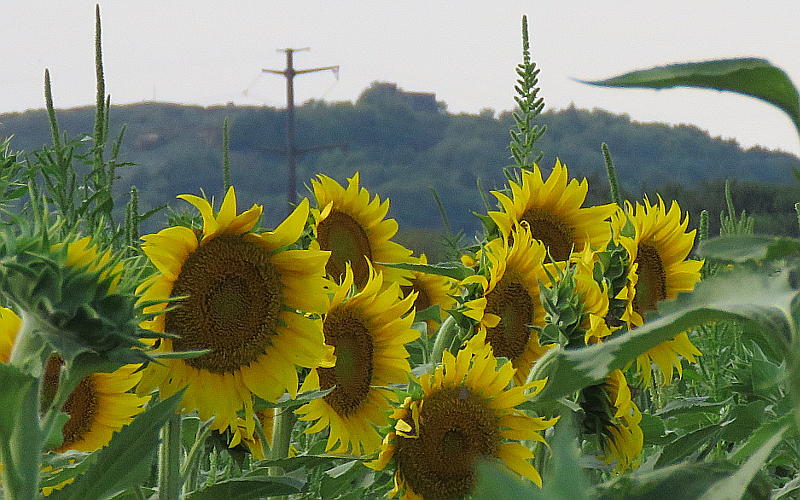 Coronado Heights Castle on the hilltop in the distance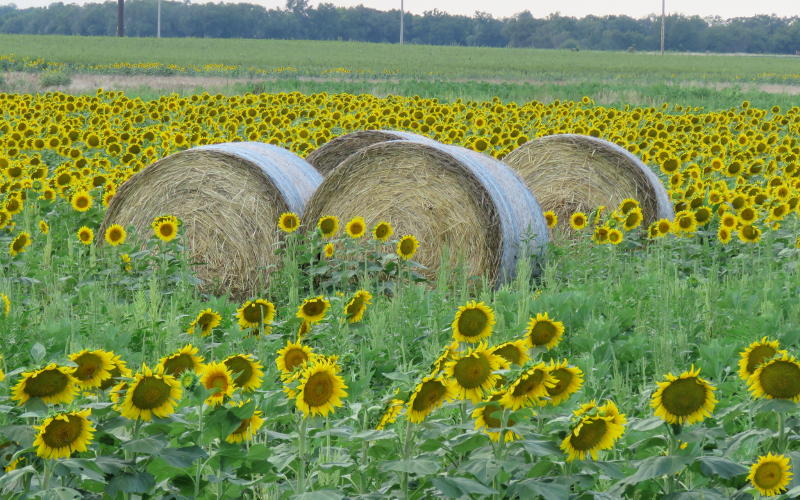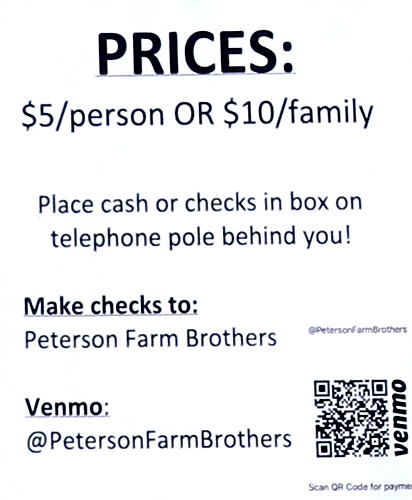 Instructions for using Venmo to pay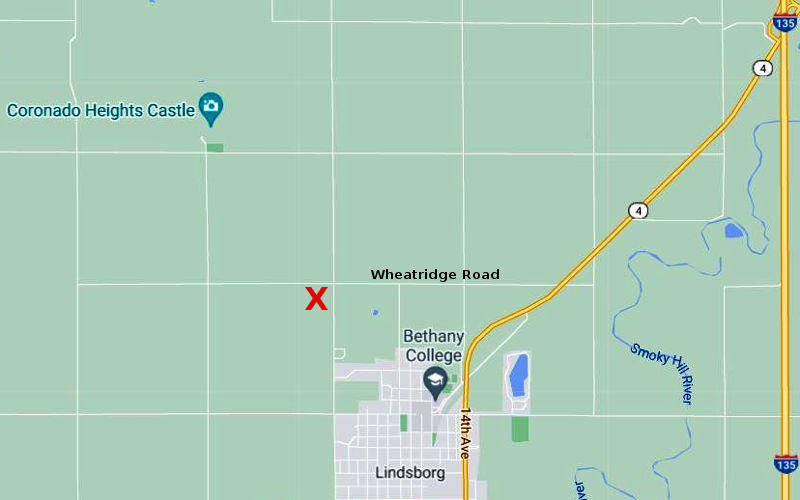 2023 Peterson Farm Brothers Sunflower Trails Map
Other public Kansas sunflower fields Peterson Farm Brothers Sunflower Trails web site
copyright 2021-2023 by Keith Stokes