Tallgrass Prairie National Preserve
Z Bar/Spring Hill Ranch

2480B Kansas Highway 177
Strong City, Kansas 66869
(620) 273-8494

Buildings open daily 9 AM - 4:30 PM
Trials open 24 hours Free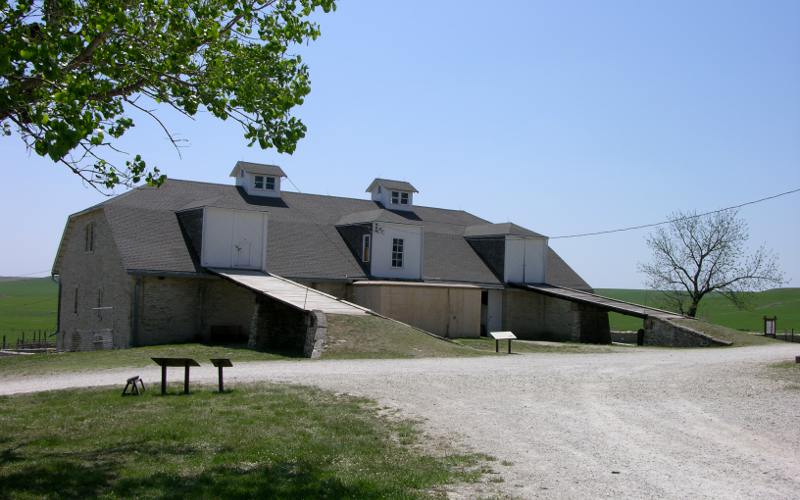 This three story stone barn was one of the largest in Kansas when built.
The Tallgrass Prairie National Preserve Surrounding the Strong City - Cottonwood Falls, Kansas area was established in the Flint Hills region of Kansas in 1996. Less than 4% of the 400,000 square miles of tallgrass prairie that once covered the North American Continent still remain, primarily in the Flint Hills of Kansas. The preserve protects 10,861 acres, most of it under control of the Nature Conservancy. Legislation does not permit the National Park Service to own more than 180 acres of the preserve.
The National Park Service currently operates 32 acres including the 1881 historic ranch house, limestone barn and outbuildings, and nearby one room schoolhouse. The Tallgrass Prairie National Preserve is located 2 miles north of Strong City on Kansas Highway 177.
Free 90 minute prairie bus tours are available daily from from the last Saturday in April through the last Sunday in October, at 11 AM (additional tours when staff is available). Advance reservations are recommended for the prairie bus tours.
Free guided house tours and self guided tours of the Spring Hill Ranch headquarters area are available every day of the year, with a 10 minute site orientation video available by request.
Living History Ranching Weekends: On holidays and the 1st and 3rd weekends of each month from Memorial Day through October, experience daily activities on a working ranch as you visit the Tallgrass Prairie National Preserve. Activities may include historic cooking, music programs, soap making, quilting, crocheting, carpentry skills, roping skills, gardening, saddling skills, and blacksmithing.
The Tallgrass Prairie National Preserve has a new visitor's center it includes a small gift shop and exhibit space, but more importantly replaces the portable toilets.
Eight Wonders of Kansas
In 2007, the Kansas Sampler Foundation selected the Tallgrass Prairie National Preserve as one of the Eight Wonders of Kansas.
Other sites selected as the Eight Wonders of Kansas include the Cathedral of the Plains, Kansas Cosmosphere, Monument & Castle Rocks, and the Eisenhower Presidential Library.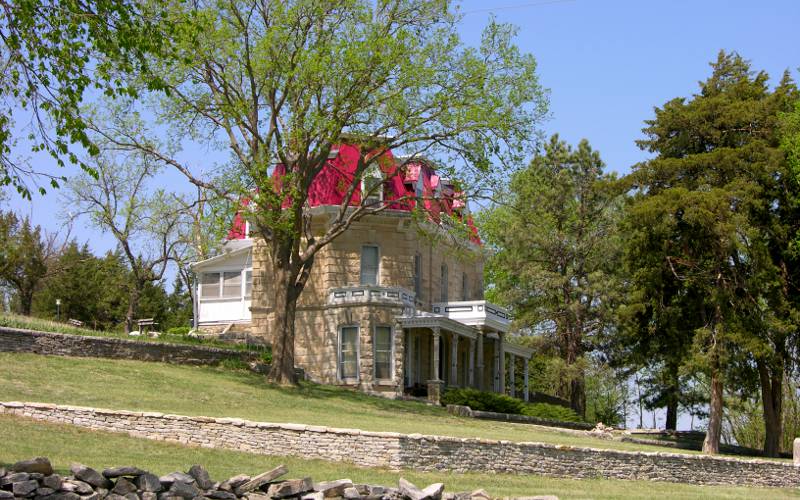 1881 Z Bar / Spring Hill ranch house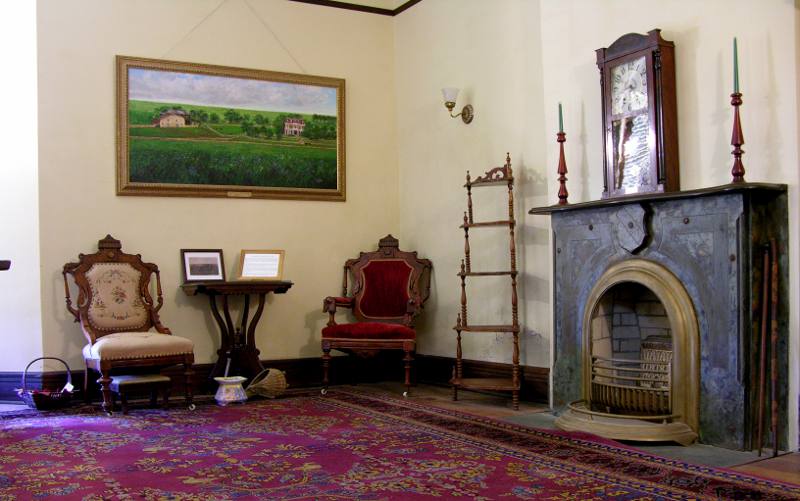 The Ranch house interior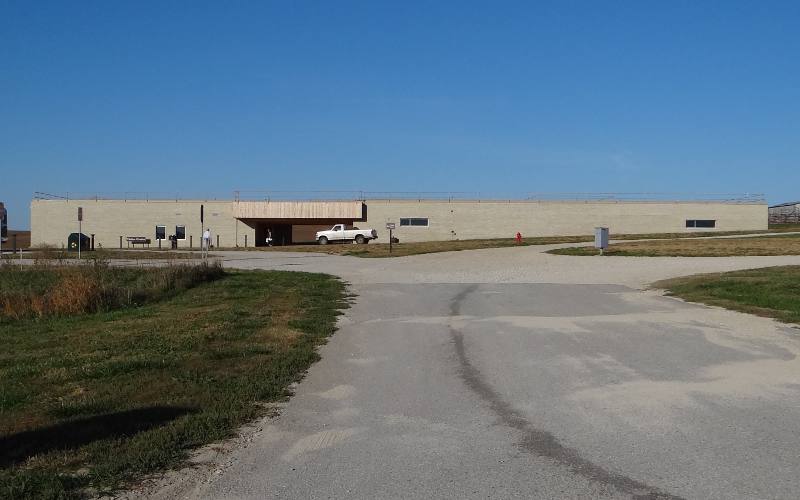 The Visitors Center occupies the smaller space at the left.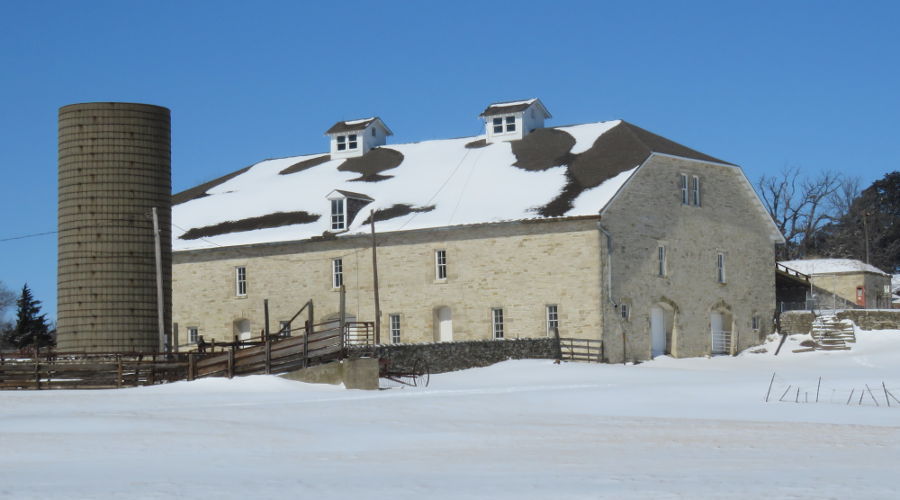 The Tallgrass Prairie National Preserve is beautiful in all seasons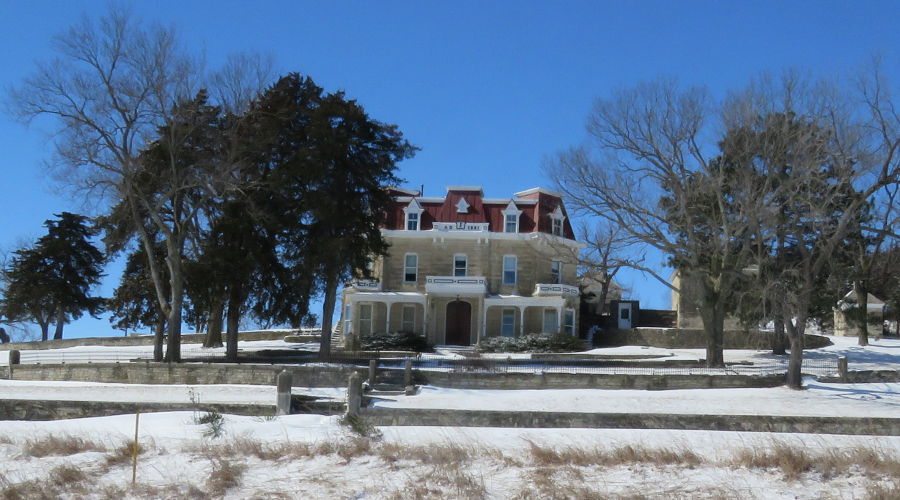 Spring Hill ranch house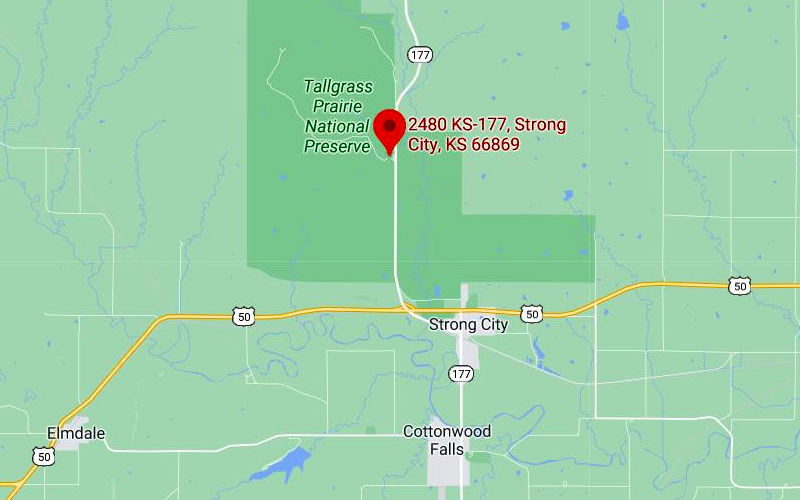 Tallgrass Prairie National Preserve Map
Tallgrass Prairie National Preserve web site
Kansas Attractions Kansas Travel & Tourism Home
copyright 2006-2021 by Keith Stokes