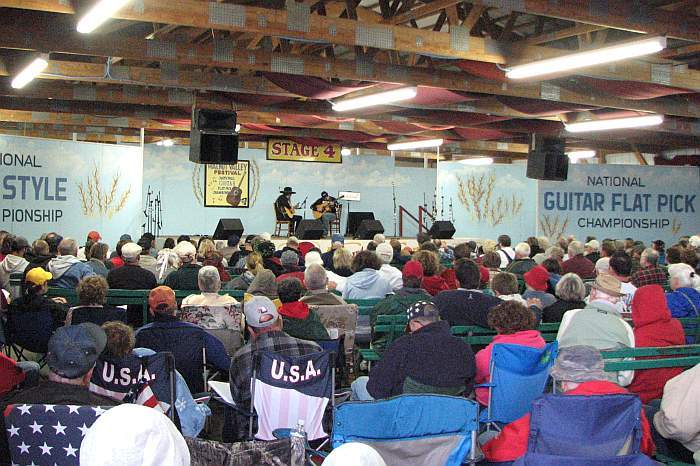 National Guitar Flat Pick Championship - Pat Van Gorder of Rockvale, Tennessee performing
The Walnut Valley Festival in Winfield, Kansas hosts 8 International or National Championships: Autoharp, Fingerstyle Guitar, Mountain Dulcimer, Mandolin, Old Time Fiddle, Flat Pick Guitar, Hammer Dulcimer, and Bluegrass Banjo. Each day of the festival, one or more of the competitions are held at Stage 4.
The top three finishers in each of the acousitc national or international championships receive custom musical instruments, and the winners in some events receive up to $3,000 cash. The total value of prizes in 2007 was nearly $90,000.
But for many of the performers, the visibility and recognition of performing at the Walnut Valley Festival's national and international championships can mean more that the prizes. Previous winners include today's well known performers such as Mark O'Connor, Alison Krauss, Chris Thile, and Peter Ostroushko.
With so many other performances and activities around the Walnut Valley Festival, I recommend sampling only a few of the contestants performances, but returning to Stage 4 for the presentation of the prizes to the winners of the events. The top three finishers in each championship perform again at that time.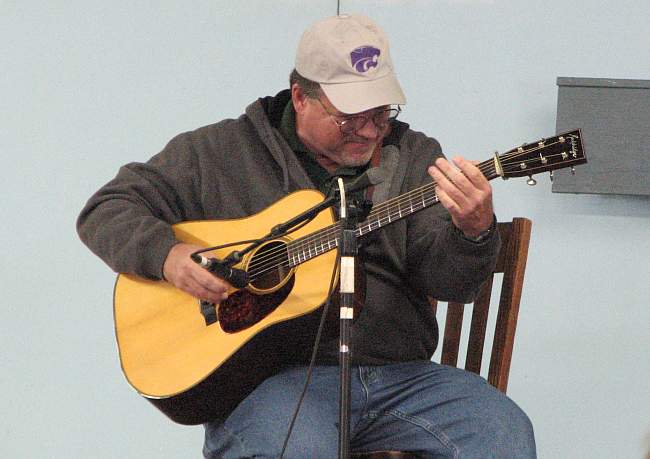 Two time National Champion Roy Curry of Hixson, Tennessee finished 3rd in the Flat Pick Guitar
National Championship in Winfield in 2007.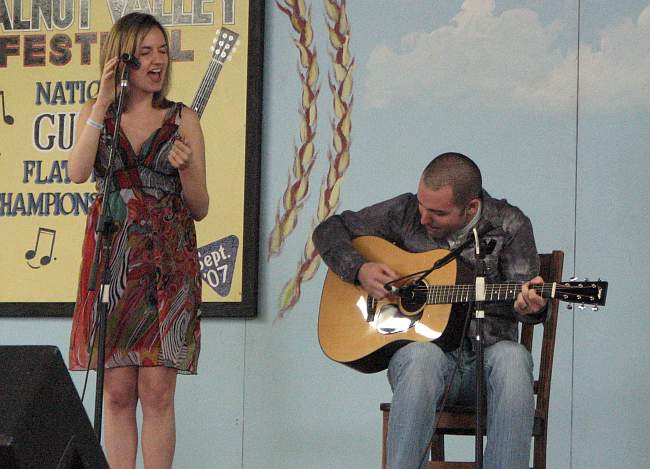 Beth Miner and Carl Miner of Austin, Texas on Stage #4 at Winfield. Carl had just
finished 2nd in the Flat Pick Guitar National Championship and invited his wife to join him on stage.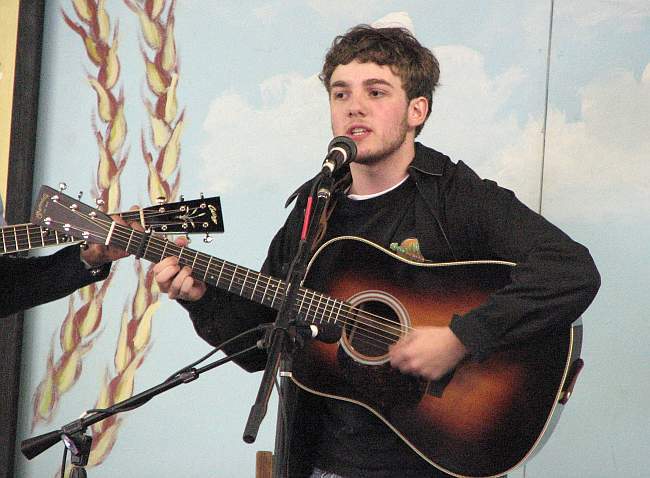 In 2007, Dillon Hodges became the second youngest player and the first left-handed player in the 36 years
of the event to win the National Flat Pick Guitar Championship at Winfield's Walnut Valley Festival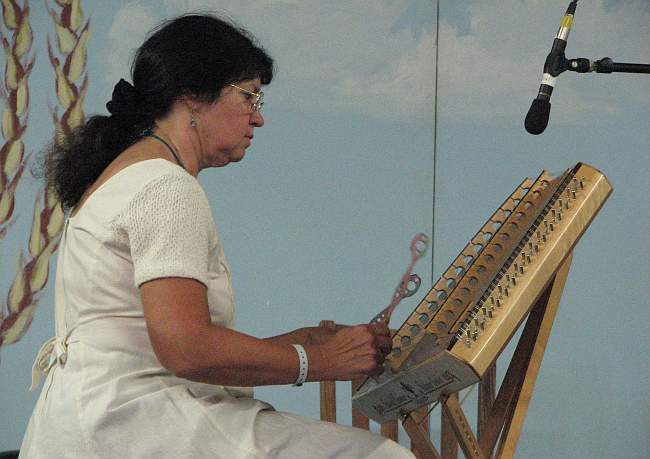 Tina Gugeler of Erie, Colorado. She finished 3rd at Winfield in 2007, but was the National Champion in 2000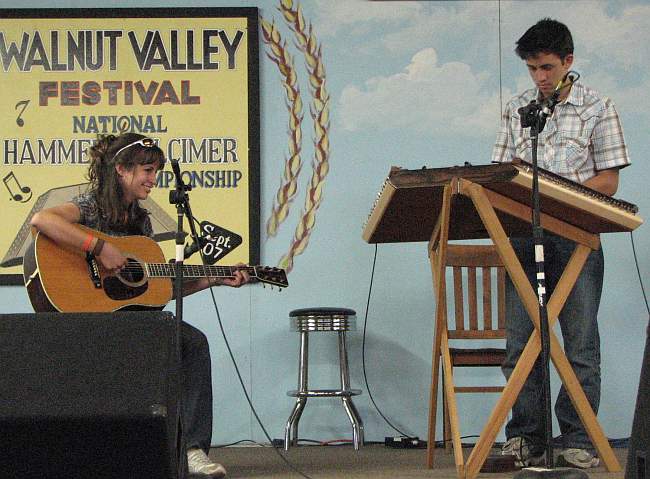 Sam Wachtler of Colorado Springs, Colorado finished 2nd at Winfield in 2007.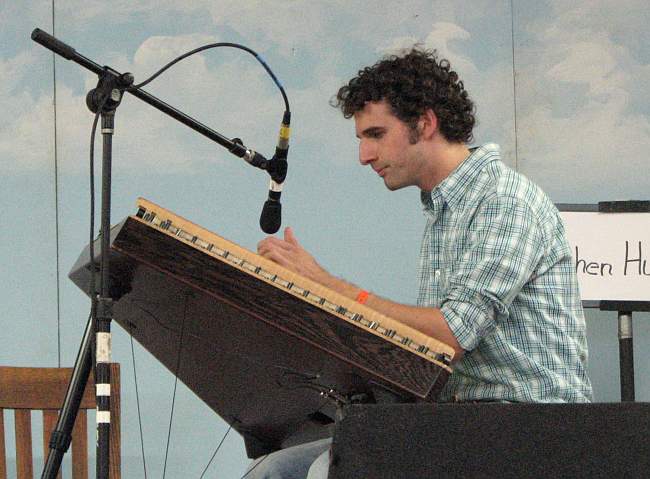 2007 National Hammer Dulcimer Winner, Stephen Humphries competing in round 2 at Winfield.

Page 1 Page 2 Page 3 Walnut Valley Festival web site
Kansas Attractions Kansas Travel & Tourism Home
copyright 2007-2021 by Keith Stokes