Walters' Pumpkin Patch
Sunflower Field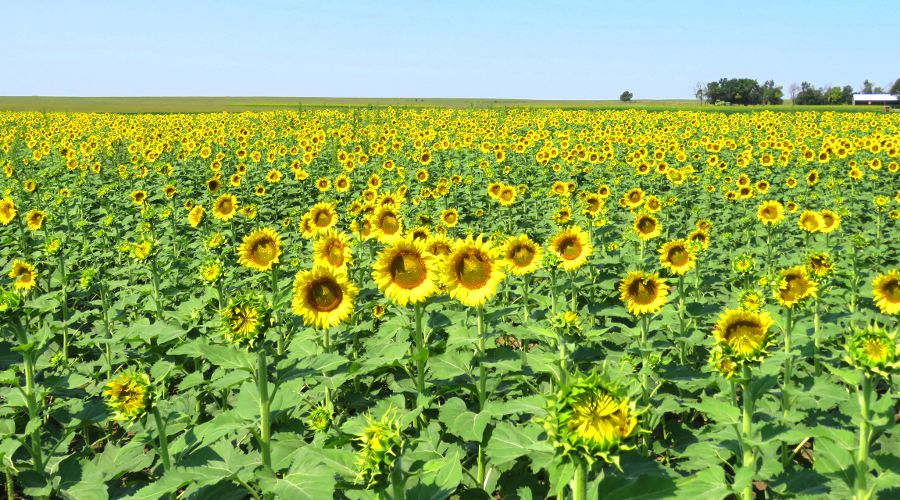 Walters Pumpkin Patch - Burns, Kansas
Walters Pumpkin Patch, south of Burns, Kansas, is one of the growing number of pumpkin patches which are extending their season by adding a sunflower field. In 2020, they planted two crops of sunflowers, side by side. The first group was just past prime as of August 22, with the adjacent group coming on a few days behind. Check the Walters Pumpkin Patch Facebook page to confirm both the hours and that there are sunflowers in bloom. The sunflower bloom will probably end before the end of the season.
Hours

September 17 - October 30, 2022
Closed Mon & Tue
Wed - Sat: 10 am - 7 pm
Sundays: 1 pm - 7 pm

Price

Wednesday - Friday: $13
Saturday & Sunday in September: $15
Saturday & Sunday in October: $20
Sunflowers $1 per stem or 10 for $6.
They offer many activities, such as a corn maze, two gift shops, play areas, but the $13-20 admission seems high if you are just there for the sunflowers. There are additional fees for some of the activites.
In 2021, we liked the fresh warm donuts for a dollar.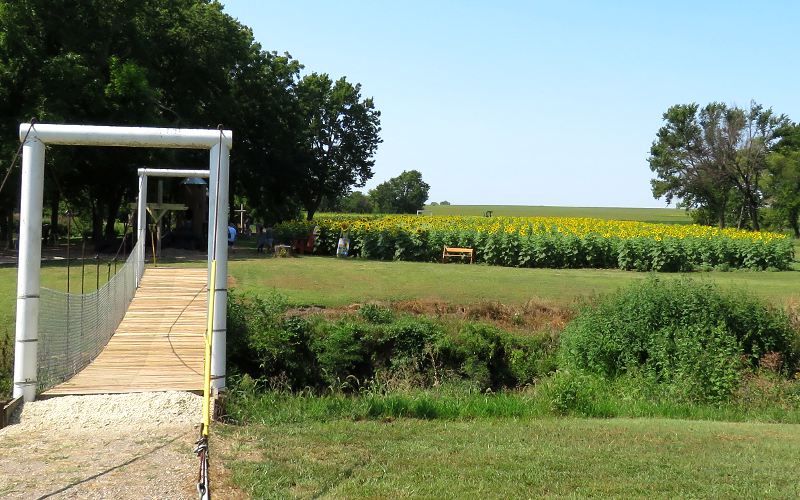 Swinging bridge leading to the sunflower field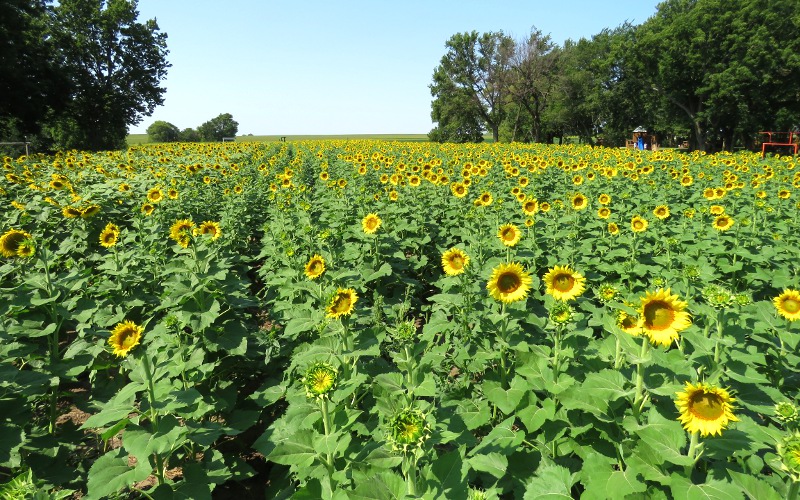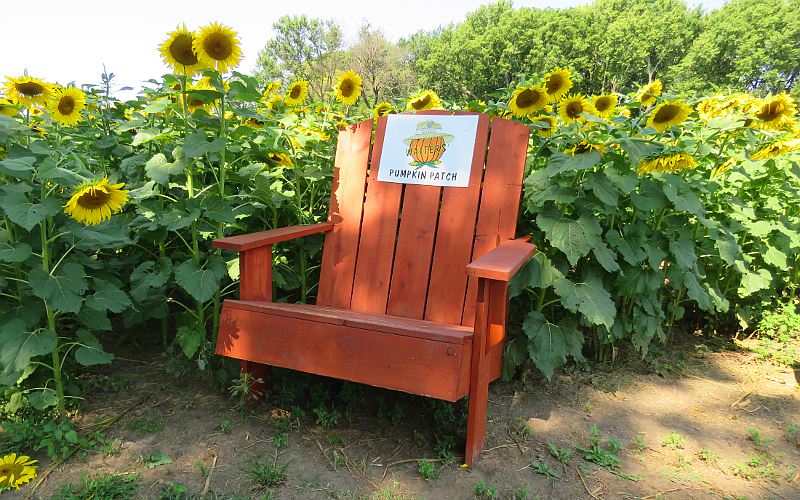 Props for photos are scattered around the sunflower field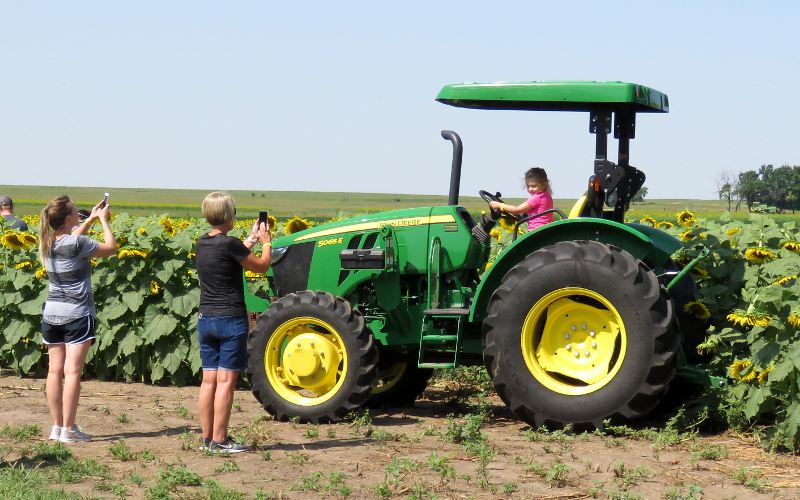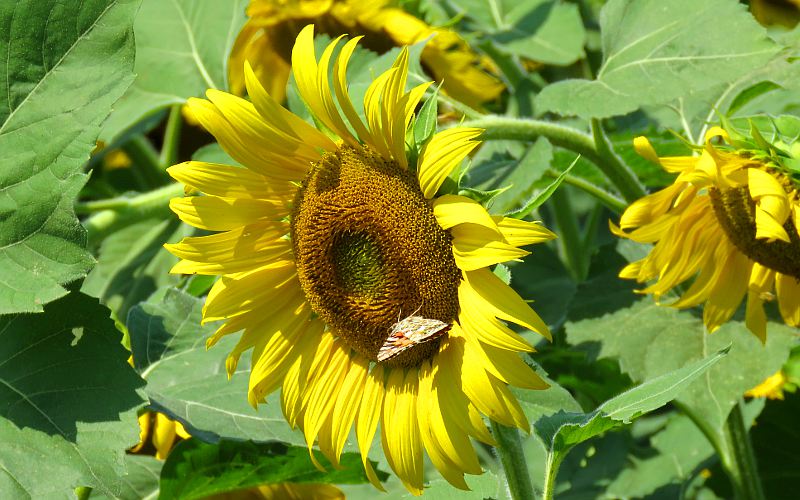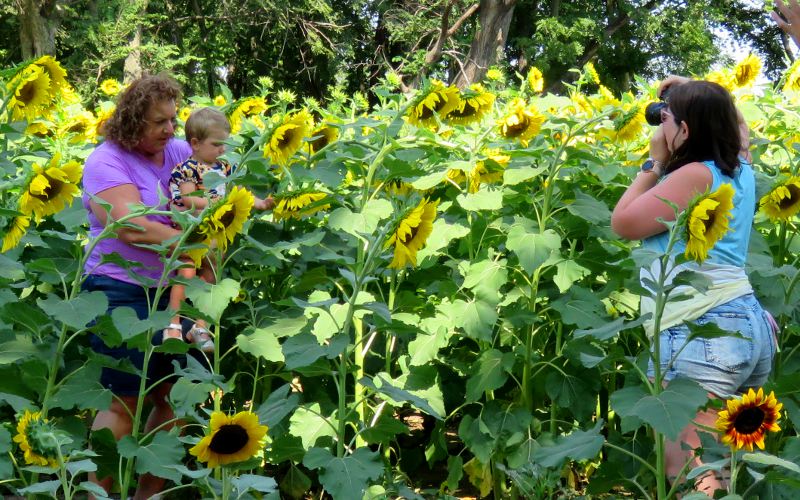 One area has ProCut sunflowers in non-traditional colors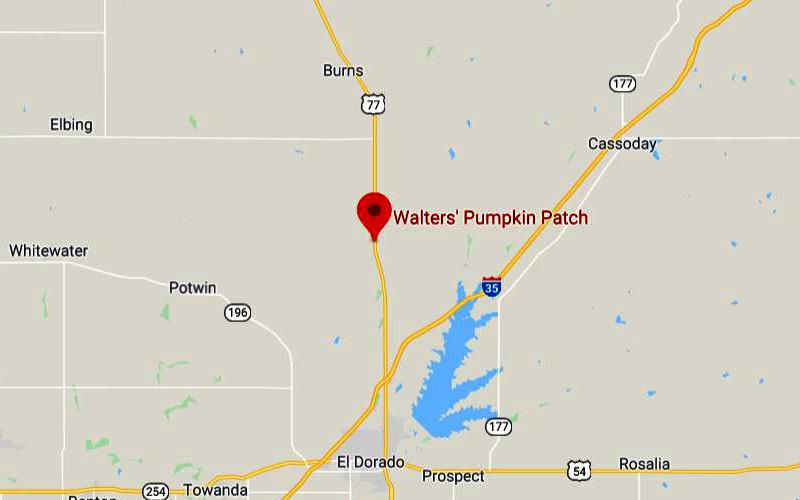 Walters Pumpkin Patch Map
Other public Kansas sunflower fields Walters Pumpkin Patch web site
copyright 2020-22 by Keith Stokes