Kansas Wildlife Exhibit

700 Nims
Wichita, Kansas 67203

Open dawn to dusk 365 days a year
Feeding daily at noon
Free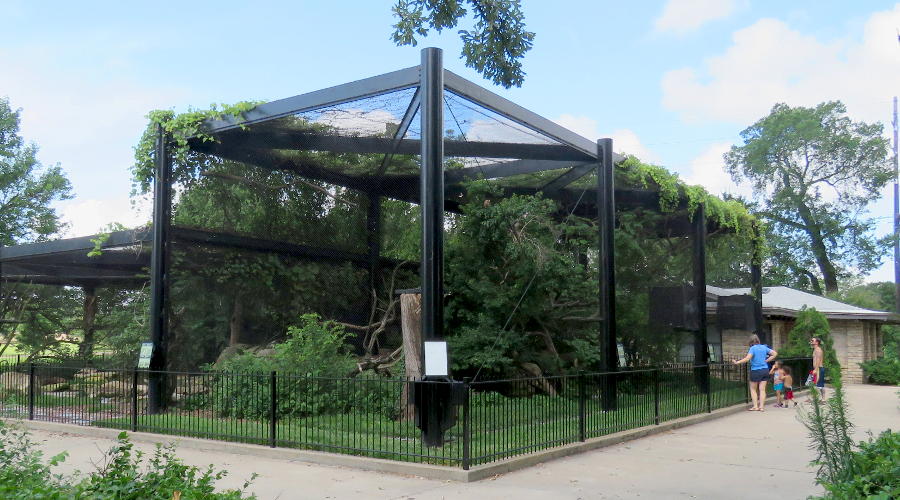 Kansas Wildlife Exhibit - Wichita, Kansas
The Kansas Wildlife Exhibit at Central Riverside Park in the Wichita, Kansas opened in 1988, but there has been a zoo here in one form or another since 1901. This was the city's zoo prior to the opening of the Sedgwick County Zoo in 1974. From 1927 - 1970 there wa another building with large cats on one side and monkey on the other and annual attendance in the 1930s sometime exceeded one million people.
There are 8 cages with over 25 species of native mammals, birds and turtles, that are also used in Great Plains Nature Center education programs. The cages are fairly heavy, making it hard to see and photograph the wildlife, but the cages are relatively modern and large enough to be adequate. There is plenty of plant life in the cages and finding the animals can be a fun challenge.
There is a lovely adjacent pond. Admission is free and it is open from dawn to dusk. Central Riverside Park has other attractions including a Solar Calendar.
The Kansas Wildlife Exhibit has an active Facebook Page.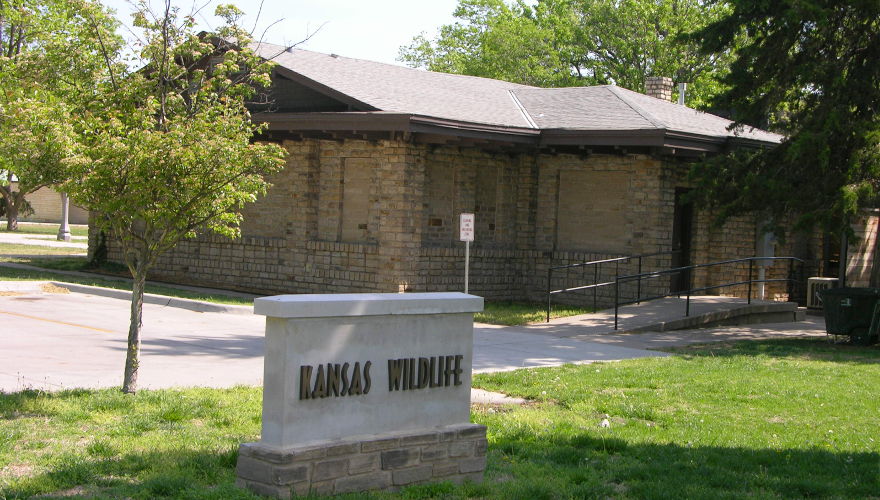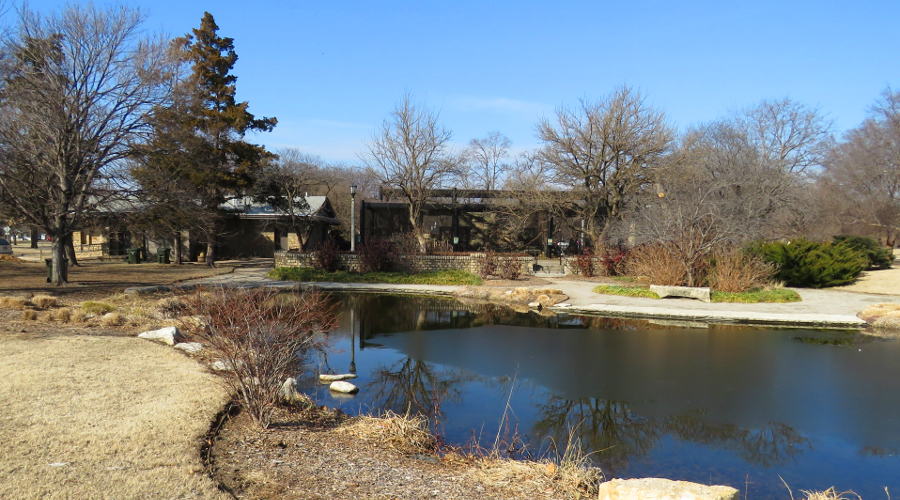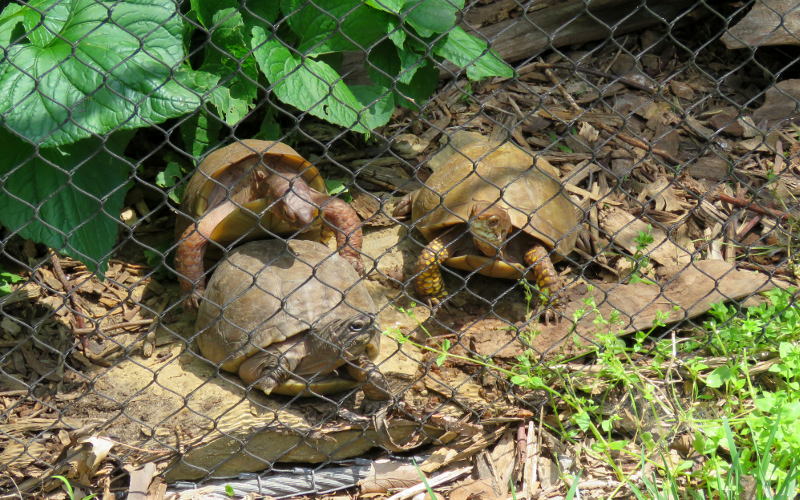 Three-toed box turtles, AKA eastern box turtles (Terrapene carolina triunguis)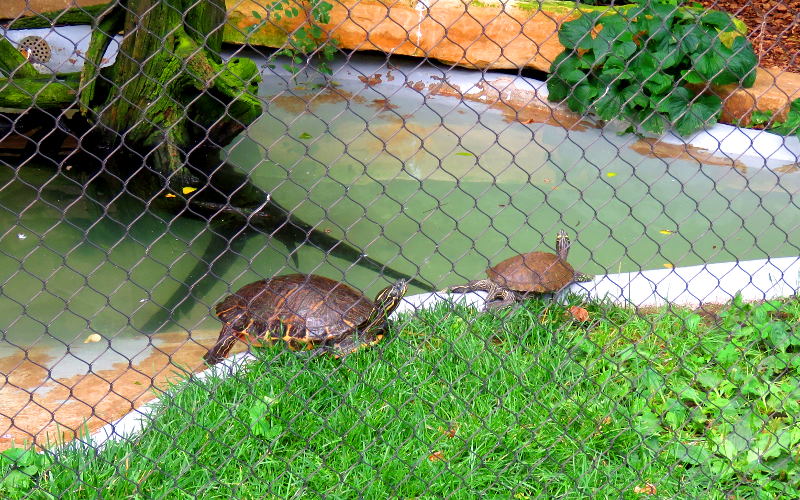 Painted turtles (Chrysemys picta)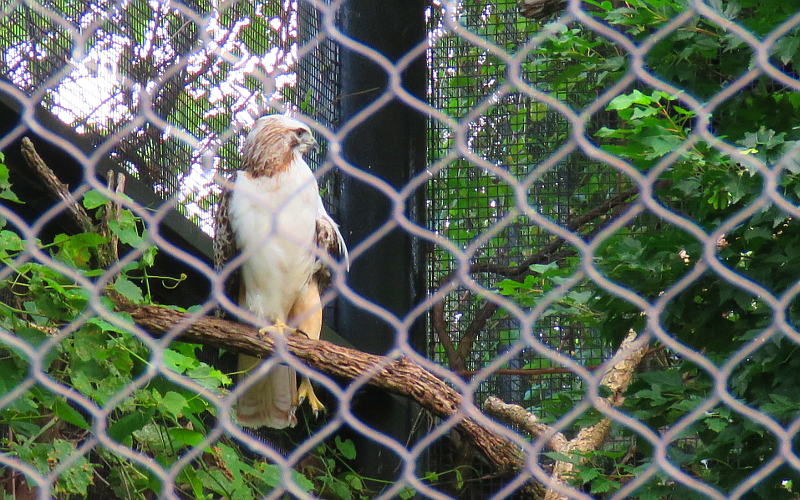 Red-Tailed Hawk (Buteo jamaicensis)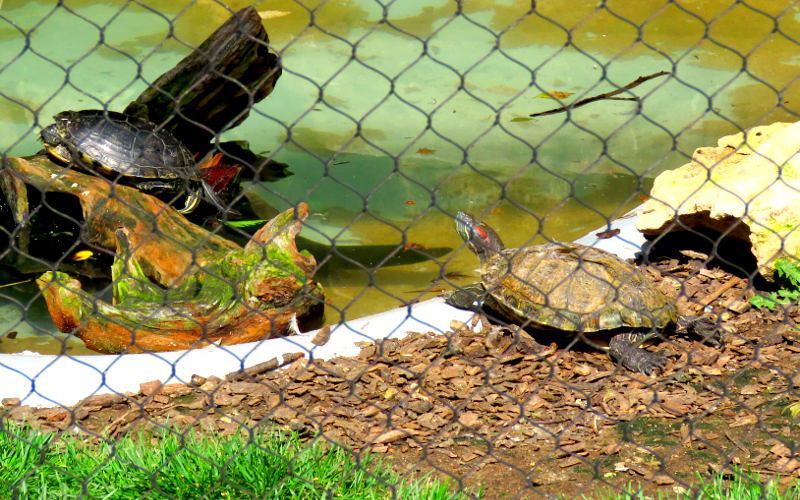 Red eared Sliders (Trachemys scripta)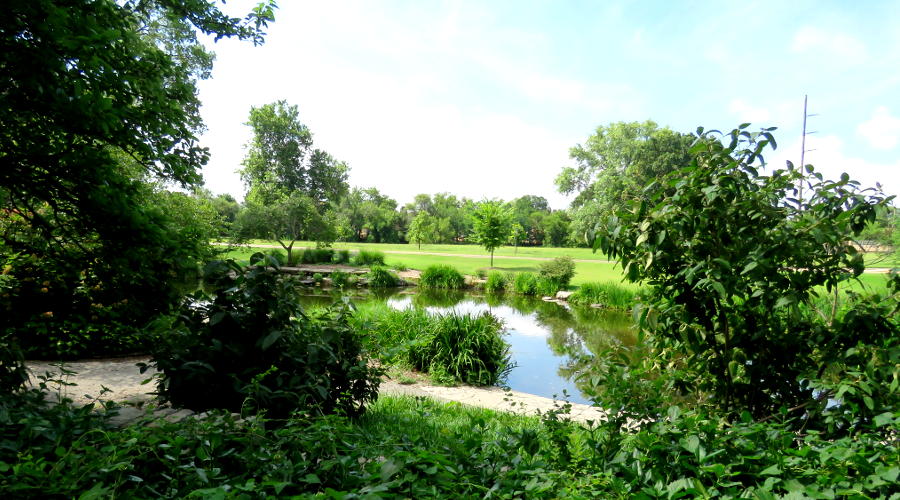 Trail around the adjacent pond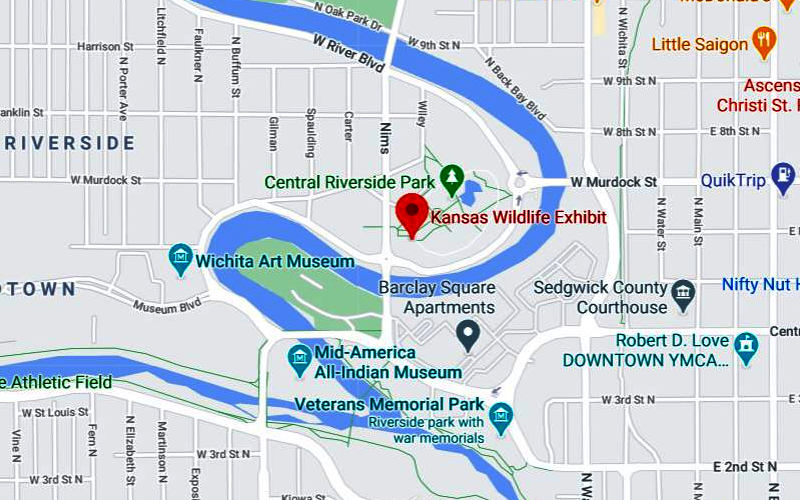 copyright 2006-2021 by Keith Stokes