Art Tougeau
Photos from the 2009 Lawrence, Kansas
Wheeled Art Parade
Page 1 Page 2 Page 3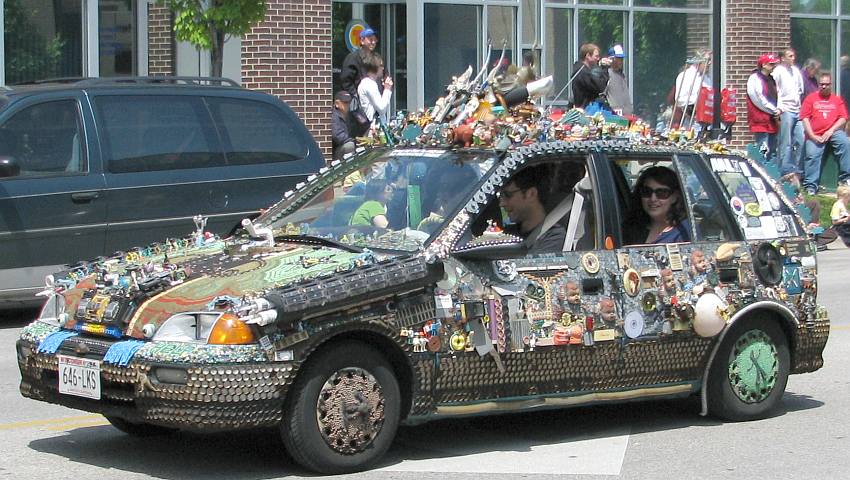 "Claire" driven by her artist, Jason Cincetti
Hands down, the art car getting the most attention during the set up for the 2009 Art Tougeau parade was "Claire" created by her artist, Jason Cincetti from Madison, Wisconsin. This was his second year driving the 1993 Geo Metro in Art Tougeau. He has been decorating the car for about 10 years.
His work reminds me of the art of "re-barb" artist Mri-Pilar whose work is exhibited in the Garden of Isis in Lucas, Kansas.
If you can tell me more about any of these entries from Art Tougeau, please email the details. Thanks to Andrea Repinsky for the details she has passed along!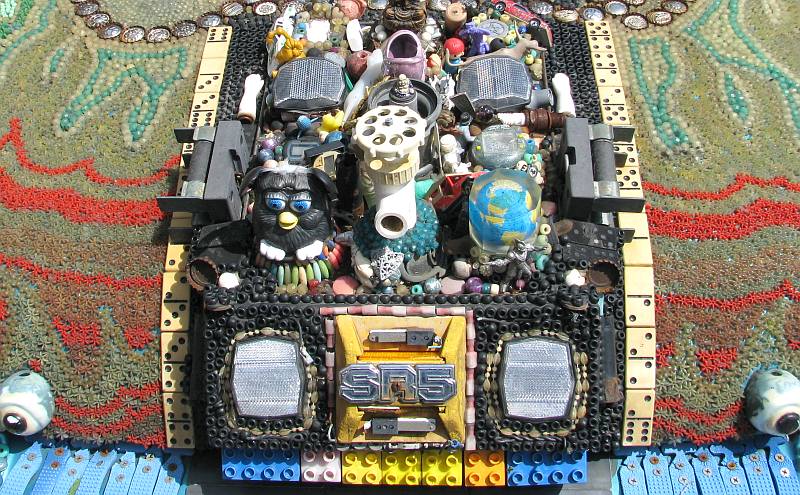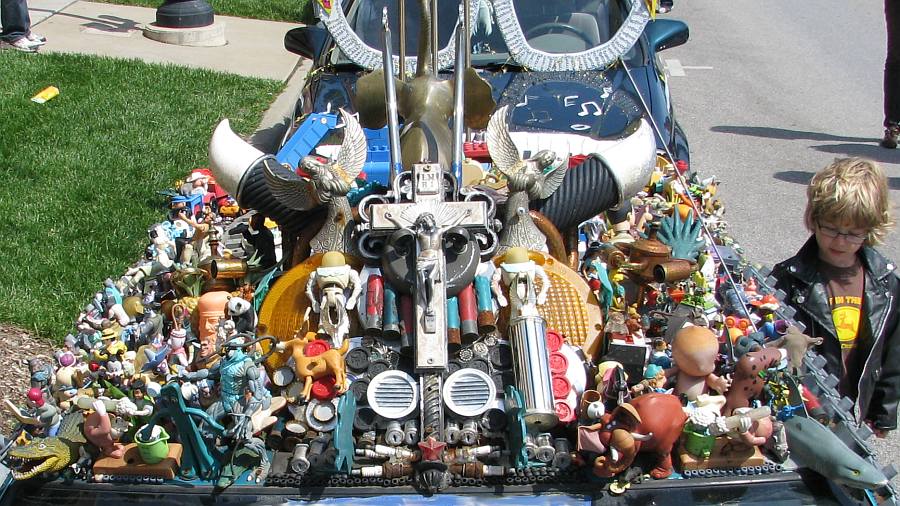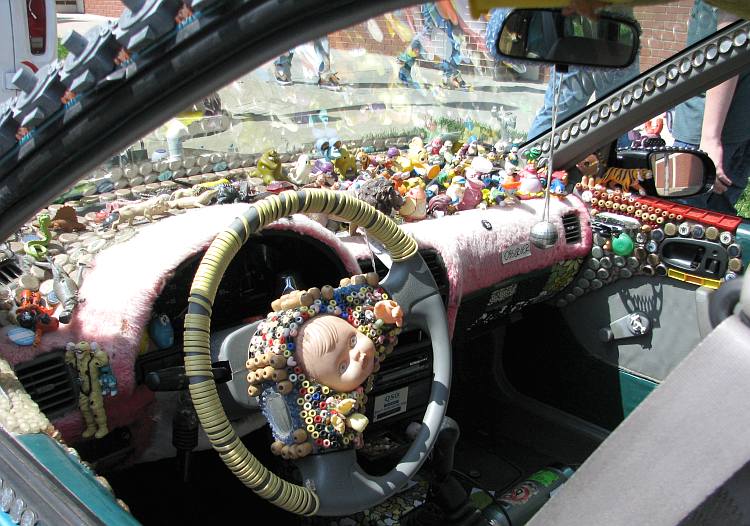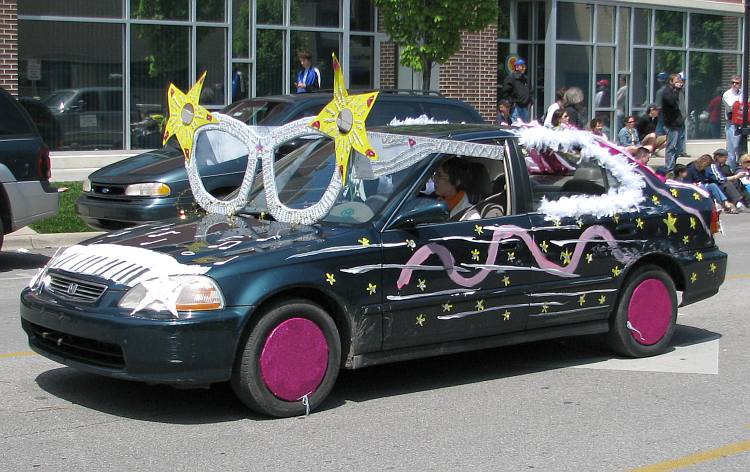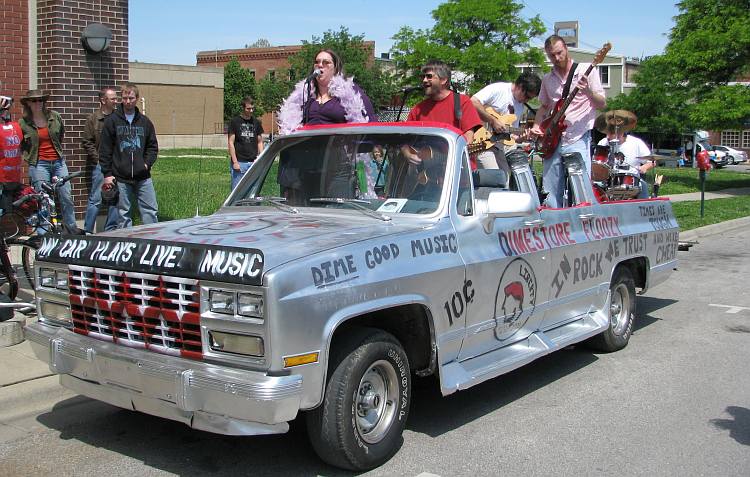 Dimestore Floozy (Kelly Howell, Melia Clark, Will Katz, Rick Puhl, L.A. Fahy)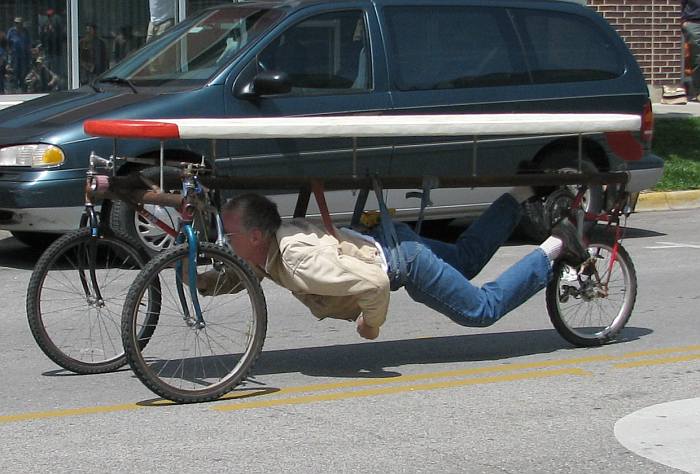 Eric Farnsworth of the Farnsworth Bicycle Laboratory. He started the surf bike craze, and he always has several
FBL art bike in the Art Tougeau parade. Some of his bikes include the grocery cart bikes.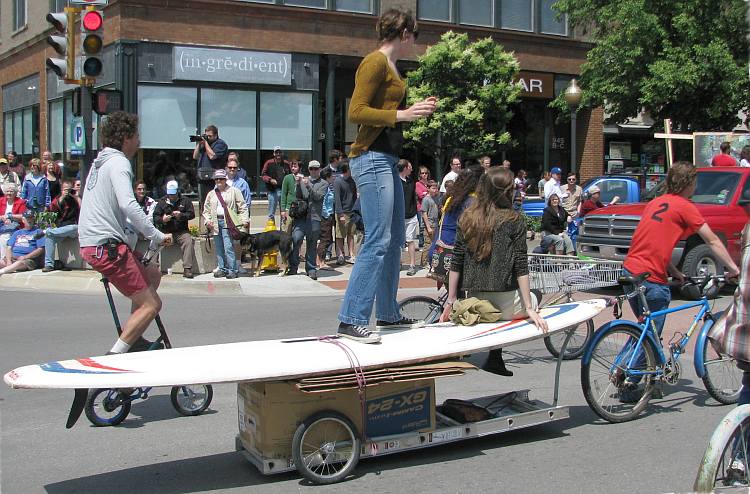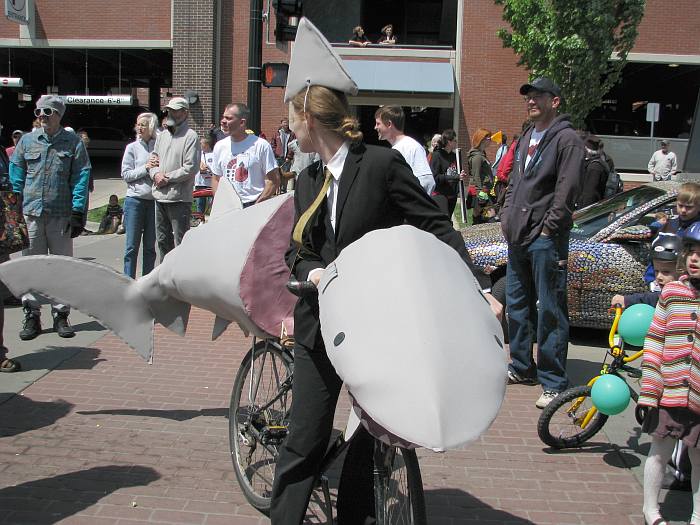 Andrea Repinsky riding "Hello Fins and Gill Slitts," which was created by Andrea and Baldwin City sculptor, Matt Kirby.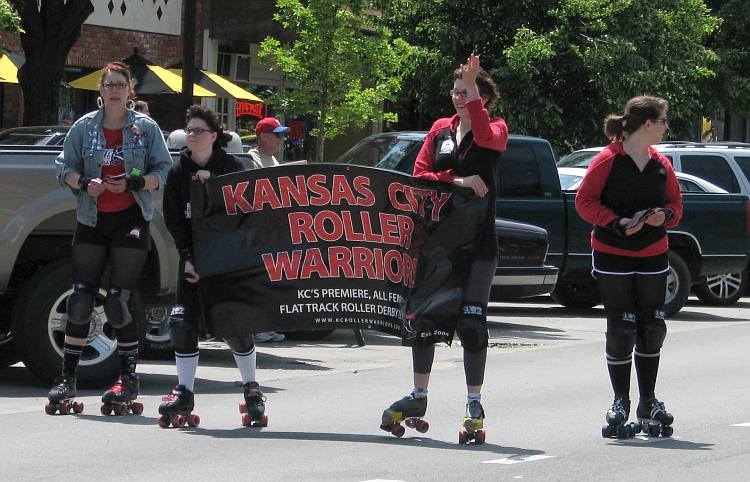 Kansas City Roller Warriors - all female flat track roller derby

Page 1 Page 2 Page 3
Kansas Attractions Kansas Grassroots Art & Artists
copyright 2009-2021 by Keith Stokes