Graves of Della and Charles Payne
Barack Obama's Ancestors Graves in Kansas

Lenexa Cemetery
8900 Plumm Road
Lenexa, Kansas 66215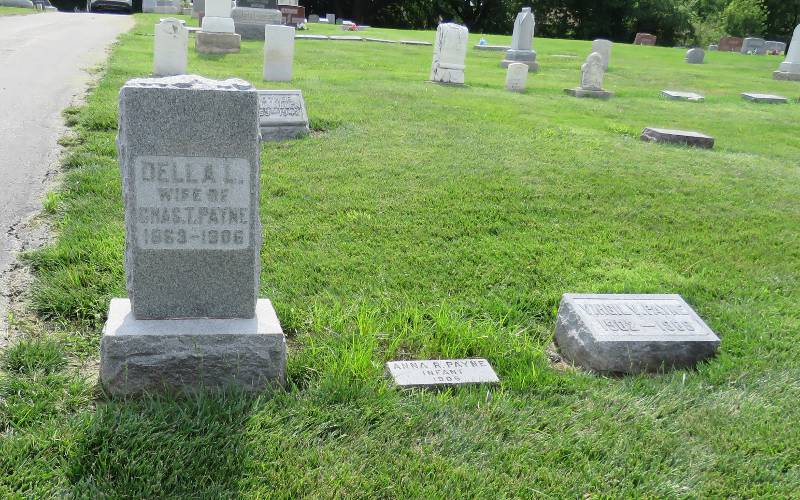 Graves of Della, Anna and Virgil Payne
Lenexa Cemetery in Lenexa, Kansas is the burial site of Della (Wolfley) Payne, and Charles Thomas Payne, great-great grandparents of President Barack Obama.
Della was born in Ohio to Rachel Abbott and Robert Wolfley in 1863. The family moved to Johnson County following the Civil War in 1865, living first in Edgerton and then on a farm near Lenexa. Della joined the Lenexa Methodist Episcopal Church (now Lenexa United Methodist Church) in 1882.
Charles T. Payne was born in Missouri to Benjamin F. Payne and Eliza C. Black in June 1861. He and Della were married in Johnson County on January 24, 1889 and they lived in Shawnee. Over the years he worked as a farmer, auctioneer, cattle buyer, and in a tire shop.
Della died following the birth of their 8th child (Anna R.) in 1906. Anna died shortly thereafter. Charles lived to be 78 and died in Kansas City, Missouri on February 11, 1940. There is no marker for his grave.
Della & Charles' son, Rolla Charles Payne (President Obama's Great Grandfather), is buried with his wife, Leona Belle McCurry, in Highland Cemetery in Winfield, Kansas.
Rolla and Leona's daughter, Madelyn Lee "Toot" is President Obama's grandmother, and had a major roll in the raising of Barack Obama. She is buried in Honolulu, Hawaii, along with her husband, Stanley Armour Dunham. Their only child was Dr. Stanley Ann Dunham Obama Soetoro, the President's mother, who died in 1995.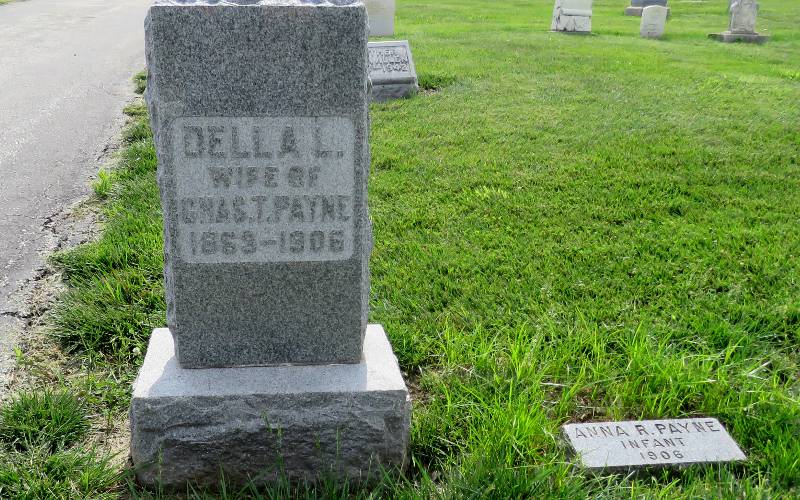 Della L. wife of Chas. T. Payne 1863-1906
Anna R. Payne Infant 1906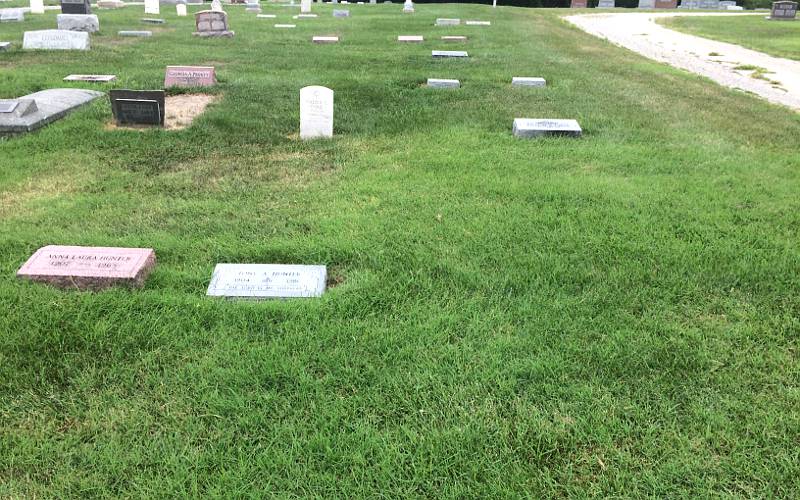 Charles Payne's grave is about 40' from Della's grave.
He died many years later (1940) and there is no marker on the grave.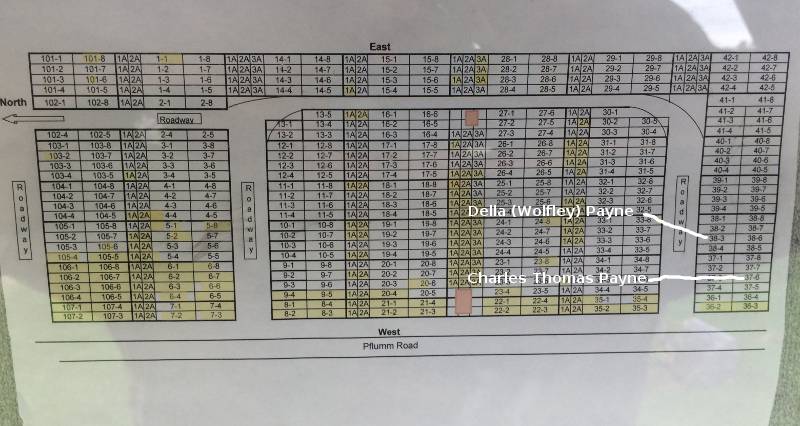 Plot of Lenexa Cemetery
Della and Charles' graves are near Pflumm Road at the south end of Lenexa Cemetery


Sisters, Anna and Della, became members of the Lenexa ME Church on August 13, 1882.
Her parents, Robert and Rachel Wolfley, had joined on January 28.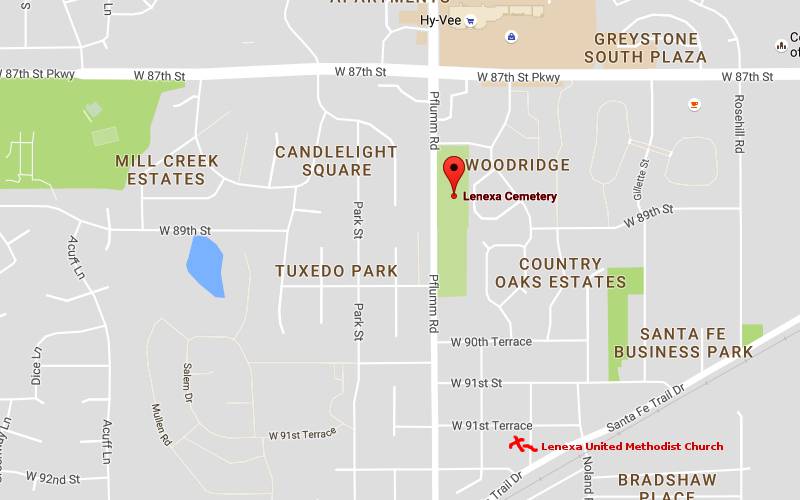 Lenexa Cemetery Map
LS-7/16 copyright 2016 by Keith Stokes