Garden of Eden

Kansas & Second Street
Lucas, Kansas 67648
(785) 525-6395

March & April: 1PM - 4PM daily
May - October: 10AM - 5PM daily

November - February: 1PM - 4PM
Friday - Saturday

$7 adults $2 age 6-12


Adam and Eve welcome visitors to the Garden of Eden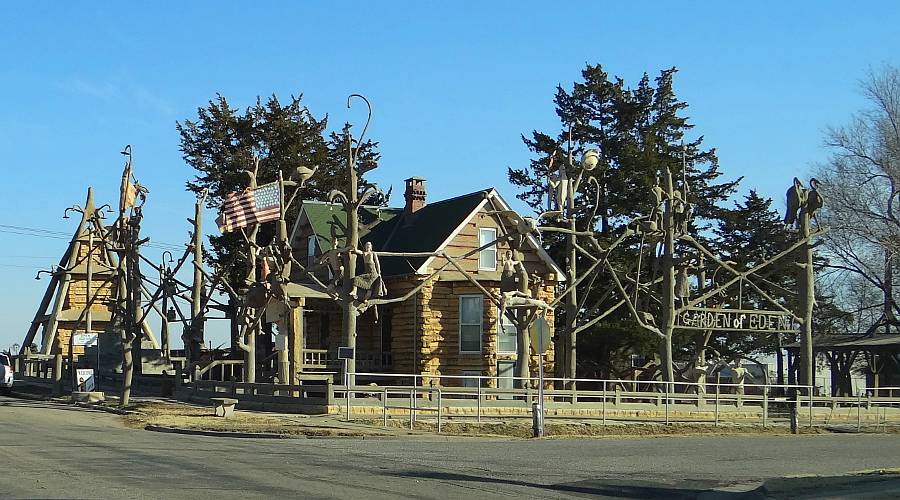 Garden of Eden - Lucas, Kansas
S. P. Dinsmoor was a retired schoolteacher and Civil War veteran who moved to Lucas, Kansas in 1891. During most of the remaining 31 years of his life, he created a unforgettable legacy in three parts:
The "log cabin" was completed in 1907. The "logs" are up to 27 feet long and are carved from limestone. Dinsmoor called the home "the most unique home for living or dead on Earth," and conducted tours of the 11 room house.
The garden surrounding the home was built during the following 22 years. Built of limestone and 113 tons of concrete, the garden tells the history of the world starting with its creation. There are 150 figures plus other forms, from insects to 40 feet tall trees in the Garden of Eden. Sunflower Journeys calls it a work of art, a statement of political & religious beliefs, and a record of Kansas history.
The pagoda at the northeast corner of the Garden of Eden is a stone and concrete mausoleum. It houses Dinsmoor and his first wife in a glass lidded coffin.
The photos on this page were taken in 2005 and 2010. Since that time, the Kohler Foundation purchased the Garden of Eden, performed a major restoration and then gave the site to a newly formed nonprofit: the Friends of S.P. Dinsmoor's Garden of Eden. The restored site was rededicated in 2012.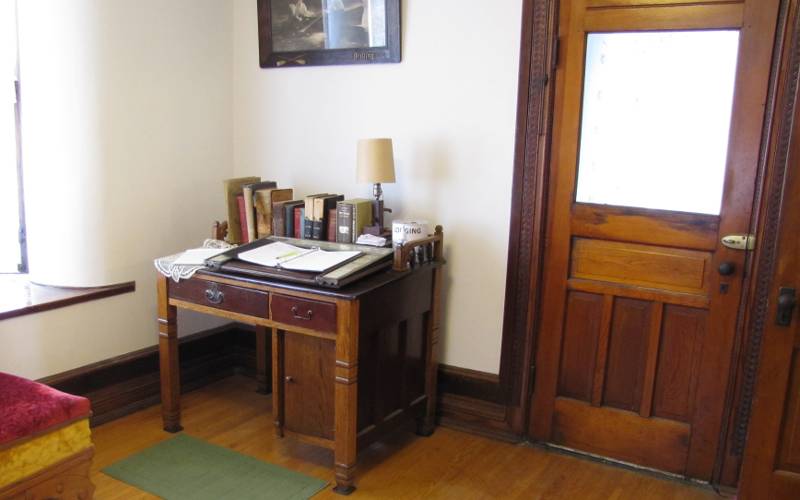 S. P. Dinsmoor used scrap lumber to make the trim, doors and furniture in the Garden of Eden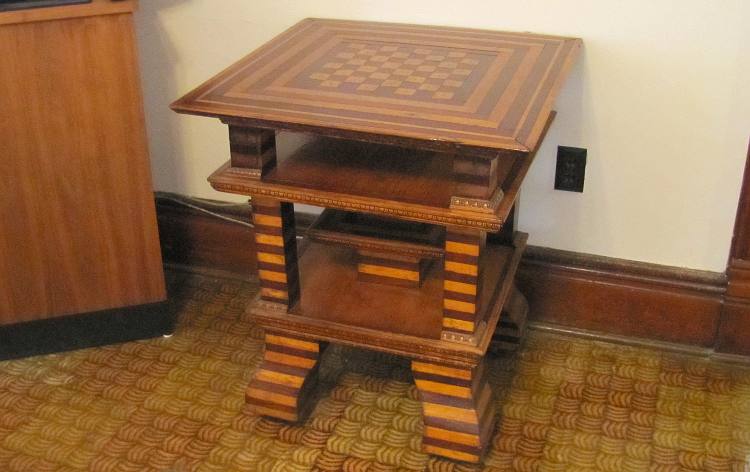 S. P. Dinsmoor scrap lumber table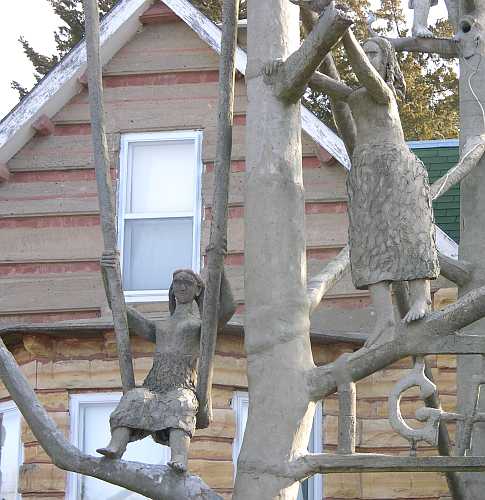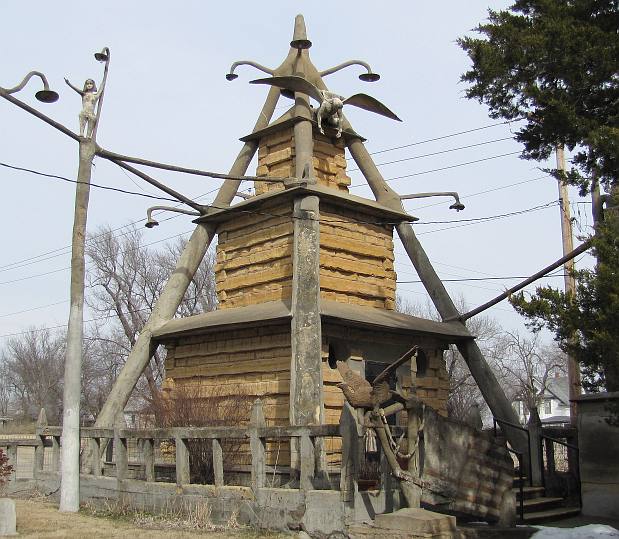 S. P. Dinsmoor grave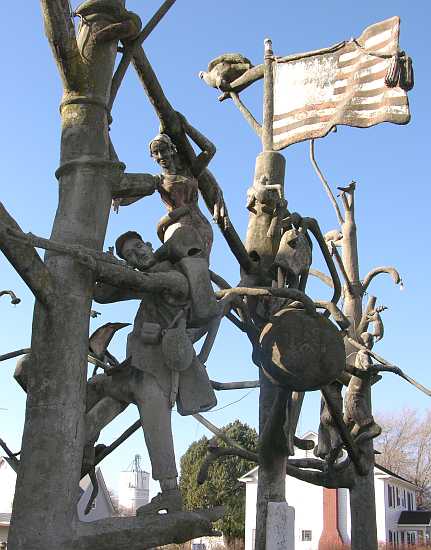 The flag is mounted on a ball and swivels with the wind.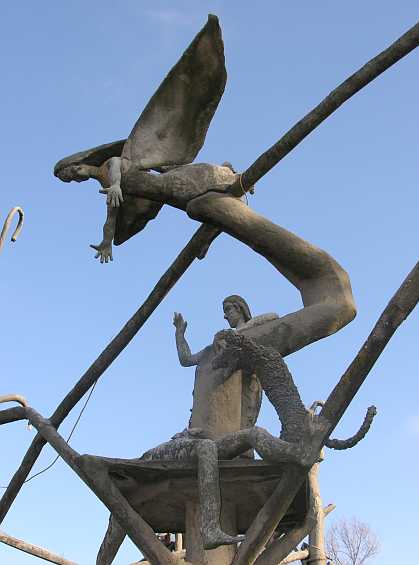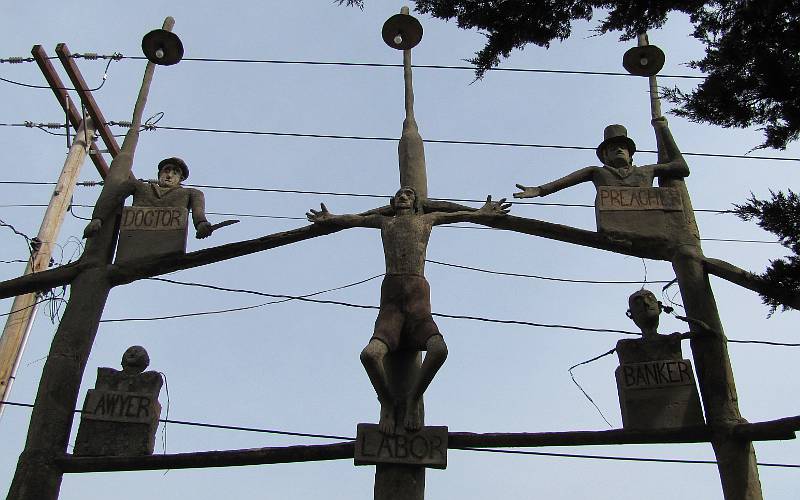 Labor Crucified was Dinsmoor's last piece, left unfinished when he was 85.
Open hours at the Garden of Eden are rather limited, particularly during the winter, but you can see many of the features shown in these photos without entering the property.
While visiting the property, take a walk up the alley beside the house to visit the The World's Largest Collection of the World's Smallest Versions of the World's Largest Things.
Other examples of regional art within walking distance are Grassroots Art Center, Florence Deeble's Rock Garden, Garden of Isis, and Abraham Eric's Flying Pig Studio & Gallery.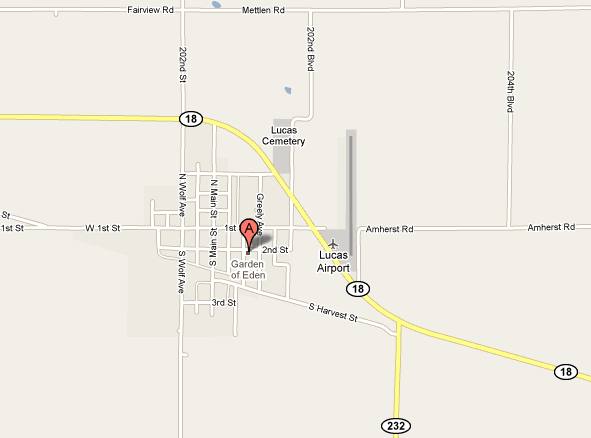 Garden of Eden Map
Garden of Eden web site
Kansas Attractions Kansas Travel & Tourism Home
LS-315 copyright 2005-2021 by Keith Stokes