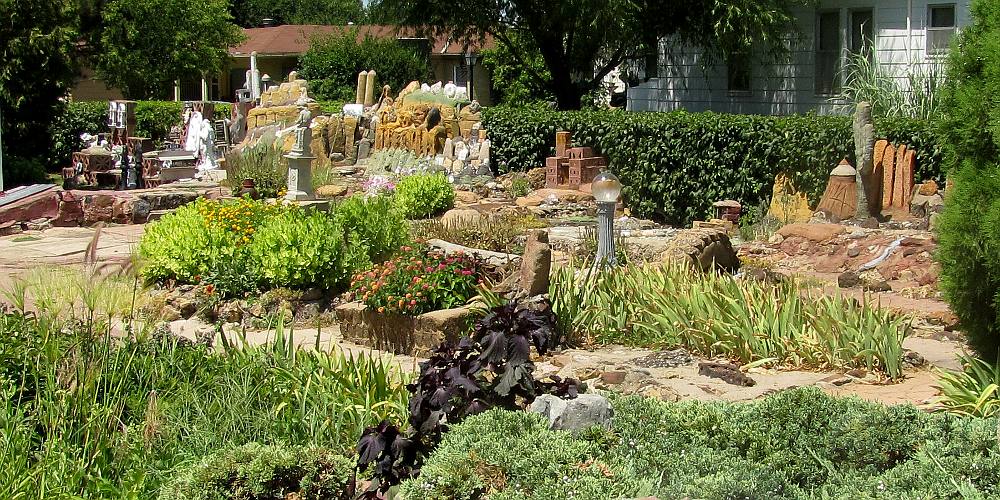 Florence Deeble's Rock Garden - Lucas, Kansas
Florence Deeble grew up in Lucas, Kansas watching S.P. Dinsmoor was construct the Garden of Eden and was inspired as an adult to build her own concrete postcards around her home. She began building the garden using rocks brought back from her travels when she was 50 years old and continued nearly 50 years.
Other Lucas folk art within walking distance of Florence Deeble's Rock Garden includes the Garden of Eden, World's Largest Collection of World's Smallest Versions of World's Largest Things, Grassroots Art Center, Garden of Isis, and Abraham Eric's Flying Pig Studio & Gallery.
Since 2002, the first floor of Florence's home has been turned into the Garden of Isis.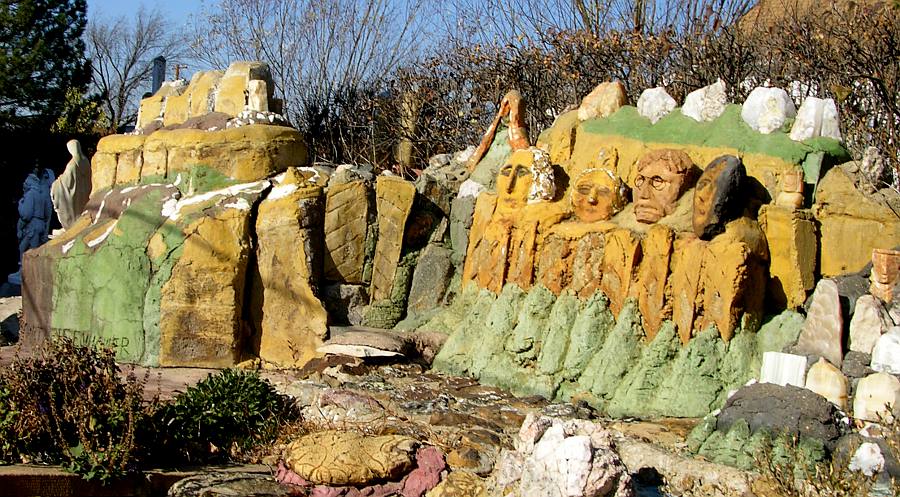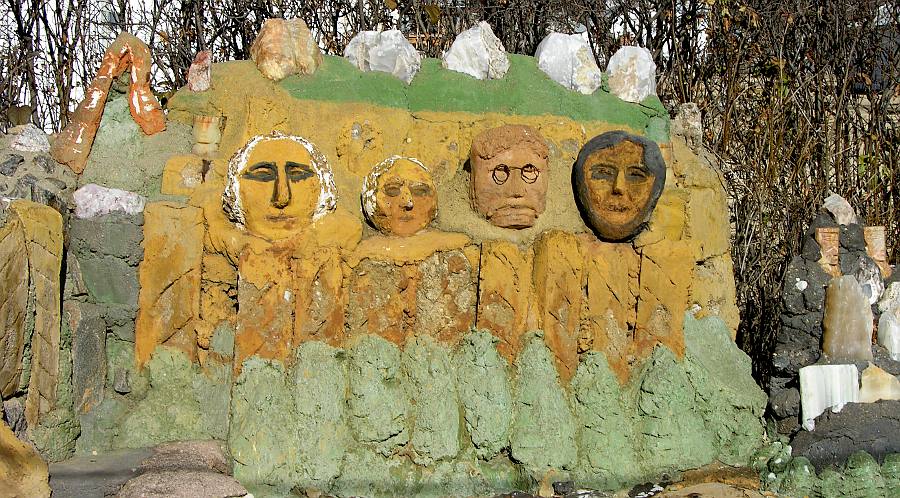 Mount Rushmore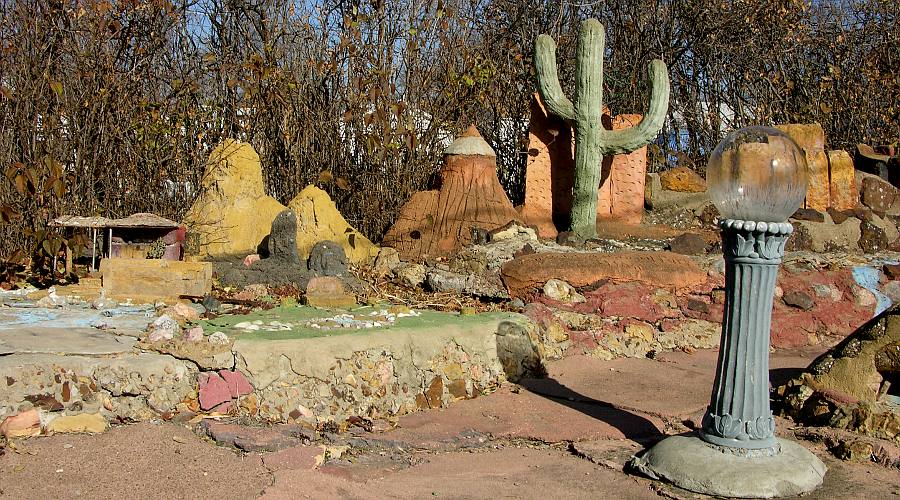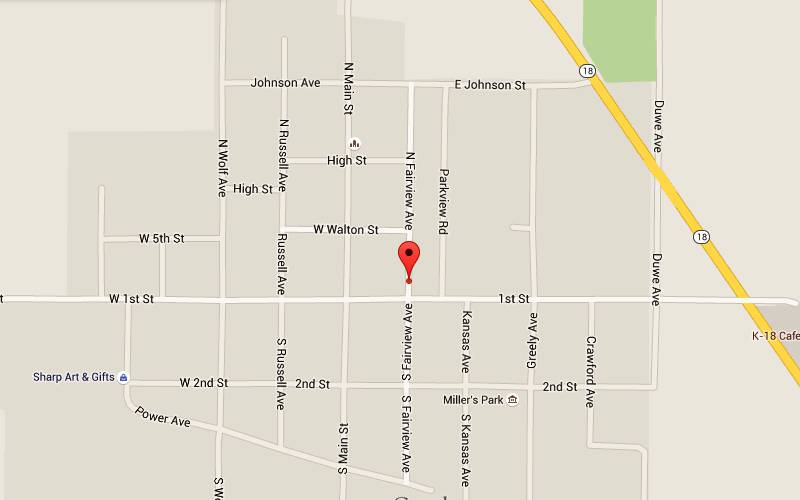 Florence Deeble's Rock Garden Map
copyright 2005-2015 by Keith Stokes