Historic Route 66
Get your kicks while traveling Route 66 through Kansas
"The Mother Road"
Previous page Galena, Riverton, Baxter Springs Next Page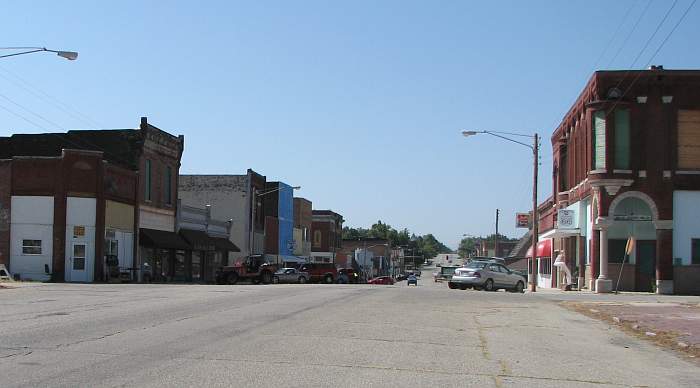 Galena's Main Street was part of historic Route 66.
Continuing up Galena's Main Street, Historic Route 66 passes Howard "Pappy" Litch Park. The small green space includes a gazebo and a monument to the Will Rogers Highway (Route 66). An original 1952 Will Rogers Highway plaque, previously located at the Missouri/Kansas State Line, has been placed at the base of the monument in downtown Galena, Kansas.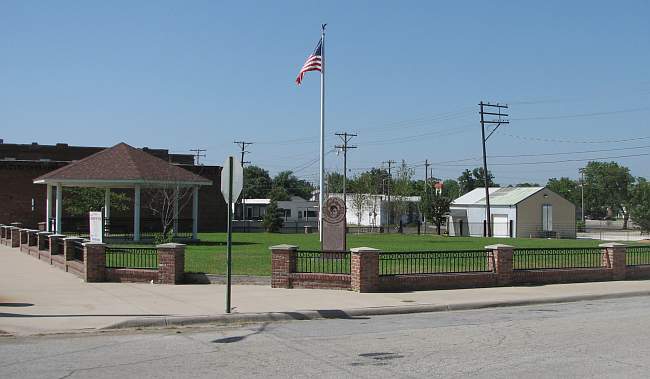 Howard Litch Memorial Park opened in 2001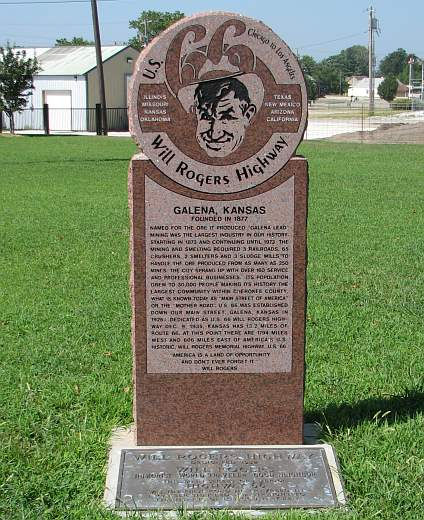 US 66 - Will Rogers Highway
Continue on south on old Route 66 to 7th Street and turn right on KS-66.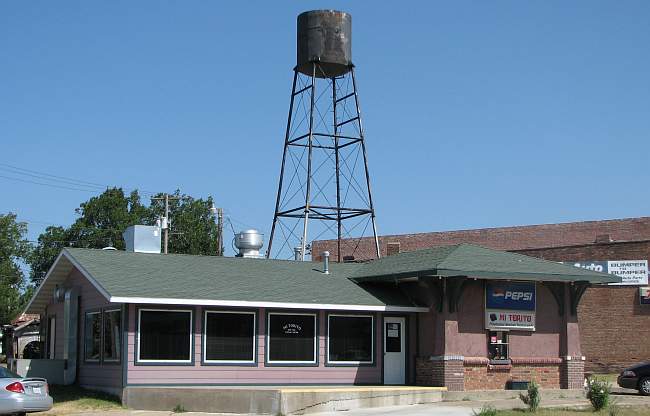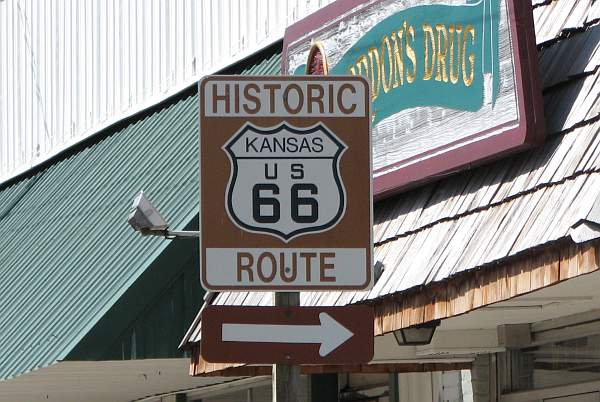 As Historic Route 66 starts west out of Galena, you will pass the Galena Mining and Historical Museum. At first glance, the museum in the old MKT depot isn't very large, but a larger building has been added to the rear.


Galena Mining and Historical Museum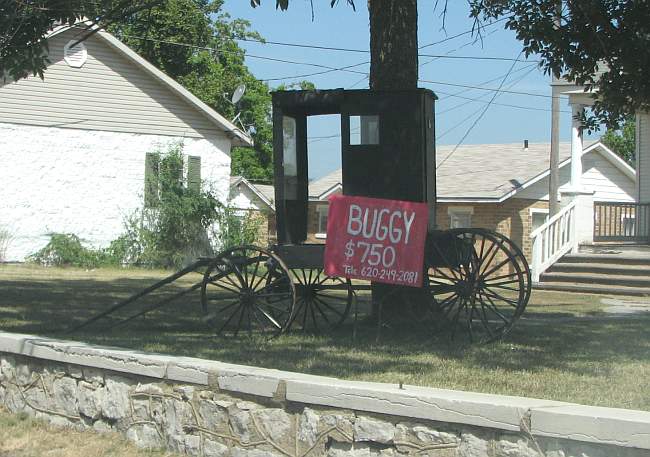 You never know what you will find on Route 66.

Historic Route 66 in Kansas
Galena Galena 2 Riverton Baxter Springs Empire Power Dam Falls
Cars on the Route Galena Mining and Historical Museum Eisler Brothers Store
Baxter Springs Heritage Center Decades of Wheels
Schermerhorn Park & Southeast Kansas Nature Center
LL-6/10 copyright 2007-2020 by Keith Stokes